Ultimate Guide on How to Conduct a Cart Abandonment Audit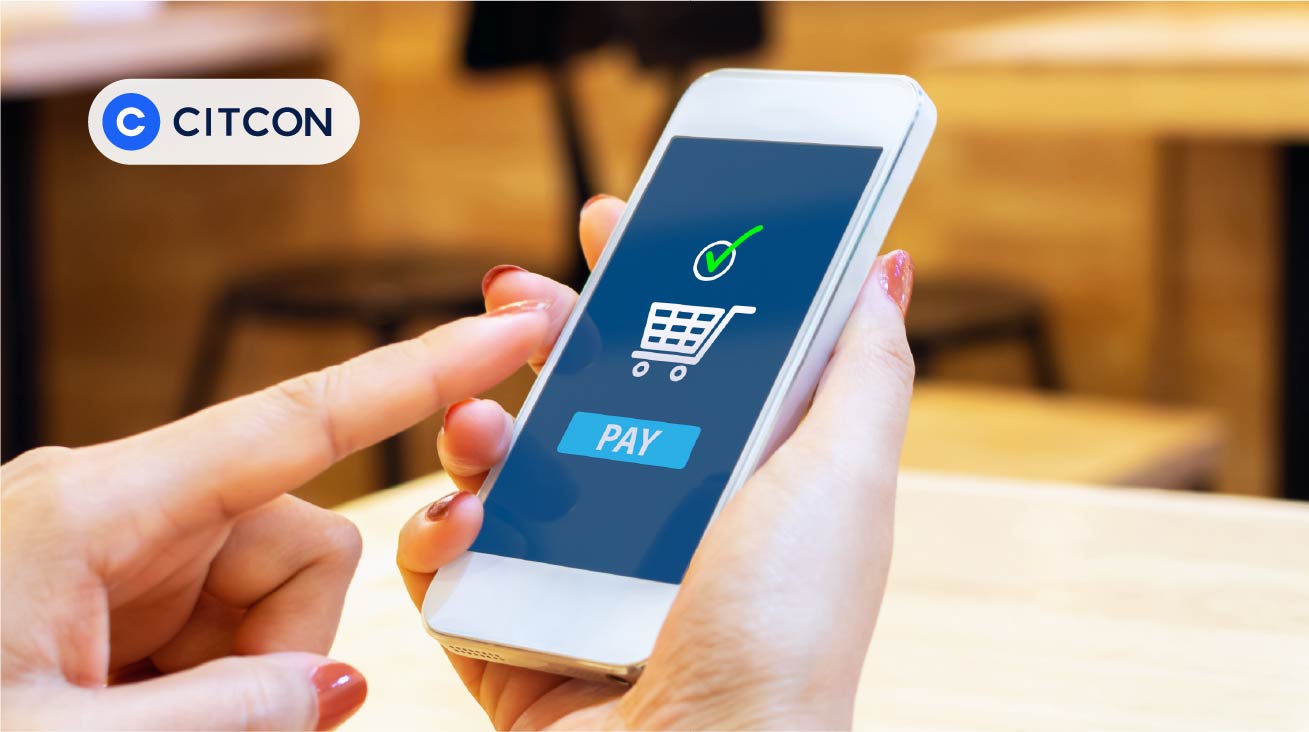 Cart abandonment in an online store can cost more than a lost sale. Online cart abandonment happens when shoppers visit an online store and add items to their cart but do not complete the sale. This is a common issue for e-tailers, and unfortunately, it affects more than just revenue. This guide on how to conduct a cart abandonment audit will help you identify different cart abandonment triggers and take steps to correct them, but improving online sales is only part of the problem. For the e-tailer, online cart abandonment has many other adverse effects.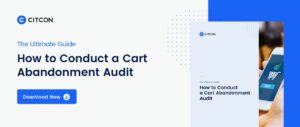 Let's take a look at a few commonly asked questions on how to reduce shopping cart abandonment, followed by advice on how to conduct a cart abandonment audit.
What Average Percent of All Online Shopping Carts Are Abandoned?
According to statistics, an average of 88.05% of all online shopping carts are abandoned by shoppers. These numbers do fluctuate year over year and can vary by industry. For example, the automotive, finance, travel, and non-profit industries tend to have higher percentages than fashion or gaming.

Why Do Customers Abandon Online Shopping Carts?
In customer surveys, several reasons are commonly reported for cart abandonment. 22% of carts are abandoned due to a mandatory sign-up form or user account registration. Additional reasons include complicated checkout processes, concerns about payment security, high shipping costs, lack of payment options, and missing or hard-to-find coupon codes.
Another statistic reveals that online cart abandonment frequency depends on the device being used. Mobile cart abandonment is at 85.65%, higher than tablets or PCs.
How Do You Calculate the Abandoned Cart Rate?
You can calculate the rate of online shopping cart abandonment by the number of completed sales transactions divided by the number of those with items added to the cart but not completed. This number is subtracted from 1 then multiplied by 100 to determine the cart abandonment rate in percent.
Form and browser abandonment without cart items added do not count in the above formula.
How Do Online Stores Track Shopping Cart Abandonment?
Online stores can track shopping cart abandonment by enabling an e-commerce tracking code in Google analytics. Some website platforms also have special "plug-ins" for tracking cart abandonment data.
How to Conduct a Cart Abandonment Audit
Use this free checklist as a template for conducting a cart abandonment audit in an online store.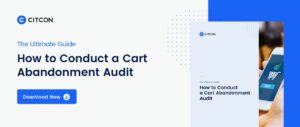 Transparency
Be fully transparent about all costs from the very start of the customer's online shopping experience. Shoppers do not want to be surprised by unexpected charges. The initial price that shoppers see should be the final price they will need to pay. Clearly show the total cost throughout the shopping process.
Do you have:
• A statement identifying what is included in the customer's purchase price?
• A place where the total costs of the customer's purchase are updated and prominently displayed during the entire online session?
Security
SSL certificates, recognized logos, trust seals, reviews, testimonials, and live chats help raise websites' credibility with online shoppers. Customers feel safer and more comfortable when shopping online when they know that the website is secure, their personal information is safe, and their orders will be processed quickly and correctly.
Do You Have:
• An SSL certificate
• Trusted payment security services (trust seals) displayed
• Logos of well-known companies who do business or co-operate with the site
• Customer testimonials and reviews
• A live chat for shoppers to ask questions
Process
You want to keep your checkout process short and easy while ensuring mobile optimization. Eliminate friction as much as possible from the user/customer experience during online checkout.
Have you:
• Made the sign-up or log-in action obvious and easy to do
• Made the sign-up or user account creation simple
• Offered a "guest checkout" option
• Made the checkout form as simple as possible
• Collected only the most vital information needed
• Explained why certain information is required
• Shown availability of items, or number of items in stock
• Offered the option to create a user account after the transaction for "guest" orders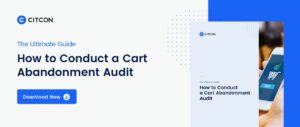 Shipping
Offering your customers more shipping options allows them to have a perception of control over their order's cost and delivery time.
Have you:
• Displayed the total cost of the customer's purchase, including all charges
• Displayed the total purchase cost by itemizing product, shipping, and other costs
• Provided shipping options such as free, flat rate, express, standard or next-day
• Shown a confirmed or estimated shipping time
• Clearly stated a return and warranty policy
Payment
You should be sure to offer shoppers a variety of payment options. If customers cannot pay with their preferred payment methods, they might abandon their carts.
Have you offered payments via:
• Visa
• MasterCard
• Discover
• American Express
• PayPal
• Local payment types, such as Alipay
• Cryptocurrency
Related Read: How to Start Accepting Venmo and PayPal Now Without Delay
Recovery
While you should make every effort to prevent or reduce online shopping cart abandonment, there are ways to help recover these lost sales.
Have you:
• Employed a pop-up reminder of cart contents and product benefits before exiting
• Created a retargeting email to be sent within one day
• Employed cookies or code snippets that will retarget customers for products they've left behind on your site
How to Reduce Shopping Cart Abandonment
Online stores can reduce shopping cart abandonment by minimizing the number of friction points that shoppers experience during the buying process. This includes:
• Keeping sign-up and transaction processes as short and uncomplicated as possible
• Assuring customers their data is safe
• Showing a progress indicator and cart contents at all times
• Enabling easy navigation back to the store for continued shopping
• Offering multiple payment options
Offering multiple payment methods is an incentive for consumers to complete their shopping process without abandoning their cart. Allowing different types of customers to use their preferred payment method is key. For instance, PayPal is used by 32% of Millennials while 28% of seniors own an American Express card.
Related Read: 4 Common Ecommerce Payment Challenges and How to Fix Them

Citcon offers a simple integration for online merchants to start accepting more payment methods. These methods include:
• PayPal
• Venmo
• WeChat Pay
• Alipay
• China UnionPay
• Kakao Pay
• Dana
• Gcash
• Alipay HK
• Credit cards
• Other global alternative payments
Expanding payment options enables eCommerce businesses to tap into sales from more than 2 billion mobile wallet users worldwide.
Tokenization makes mobile wallet transactions some of the most secure transactions on the market. By offering familiar and preferred payment methods, you can instill both customer trust and loyalty while making online checkouts fast and easy.
Related Read: 5 Advantages of Expanding a Business Internationally
Reduce Your Cart Abandonment Rate with Citcon's Payment Solutions Today
If you're interested in optimizing your business and learning how to reduce shopping cart abandonment, we have the tools you need. Request a short, no-commitment demo with a member of the Citcon team today!