Burberry, LVMH among luxury brands testing WeChat sales in China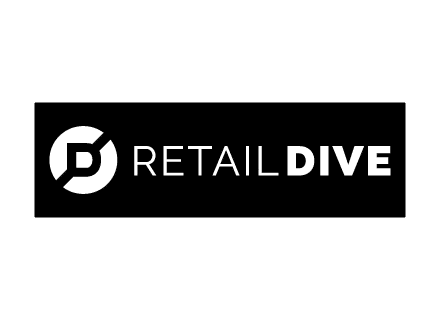 Dive Brief:
Several luxury brands are joining more affordable ones in experimenting with sales on Chinese messaging app WeChat, The Wall Street Journal reports. Burberry, Cie, Financière Richemont SA's Cartier and IWC Schaffhausen are among those with full stores on the app. Longchamp has started to sell handbags and clothes on WeChat and LVMH Moët Hennessy Louis Vuitton, Givenchy and Dior are testing the concept through flash sales, according to the report.
The majority of consumers in China use WeChat's mobile messaging application, run by Chinese conglomerate Tencent Holdings Ltd., as their sole source for interaction with brands, daily tasks and communication with others, and marketers are learning how to leverage this to their advantage and recreate these tactics overseas.
WeChat has emerged as a significant challenge to dominant e-commerce player Alibaba, which in April said that Mobile MAUs on its China retail marketplaces reached 507 million in March, an increase of 14 million over December 2016.
Although e-commerce via mobile bots hasn't caught on in the U.S. as much as it has in China, WeChat recently said it would move into North America with a new partnership that will set up mobile payments infrastructure to accept its WeChat Pay service stateside.
As the first payment partner of WeChat in North America, Citcon (an integrated mobile payment and marketing platform that connects global merchants with Chinese consumers) will enable millions of businesses to accept WeChat Pay, which is already one of China's most popular mobile payment methods in a country that touts unprecedented mobile payments uptake. While that expansion is a path to some growth, North America doesn't touch the opportunity in China itself. Still, Steve Barr, PwC Consumer Markets Leader at consultancy PwC, told Retail Dive last year that WeChat, along with Alibaba's massive Singles Day event, is poised to "take over the world."
"There are more people on WeChat in China than there are people in the U.S.," he said. "I was there last November and folks sat down with me and walked me through how they use WeChat in China. I'm telling you universally 20-year-olds and 60-year-olds showed how they shop with WeChat."
While luxury brands have turned to China in recent years to take advantage of the growing wealth and desire for high-end goods there, many have been hesitant to move assertively into e-commerce because of the ongoing problem with counterfeit sales.
Plus, e-commerce is difficult for upscale brands in other ways. While some have sold accessories and perfumes online, many until recently have been hesitant to embrace the web in general, due to a host of logistical challenges. Many have been behind in technology and have security concerns when it comes to shipping because of the high-dollar value of their goods. They also often have much less inventory of any one release, and that small amount could be scattered at stores or warehouses worldwide. Plus, luxury customers expect their items to arrive in premium, carefully prepared packages.
That appears to be changing. LVMH Moet Hennessy Louis Vuitton SA, for example, earlier this month unveiled a new e-commerce site for Le Bon Marche, its Paris-based department store, according to its new website 24Sevres.com, named after the retailer's flagship address. As consumers increasingly skip across multiple paths to purchase, luxury brands will do well to bolster their digital experiences.