China Has A $1 Trillion Ecommerce Market – Here's How Western Companies Miss Out On Their Share of Customers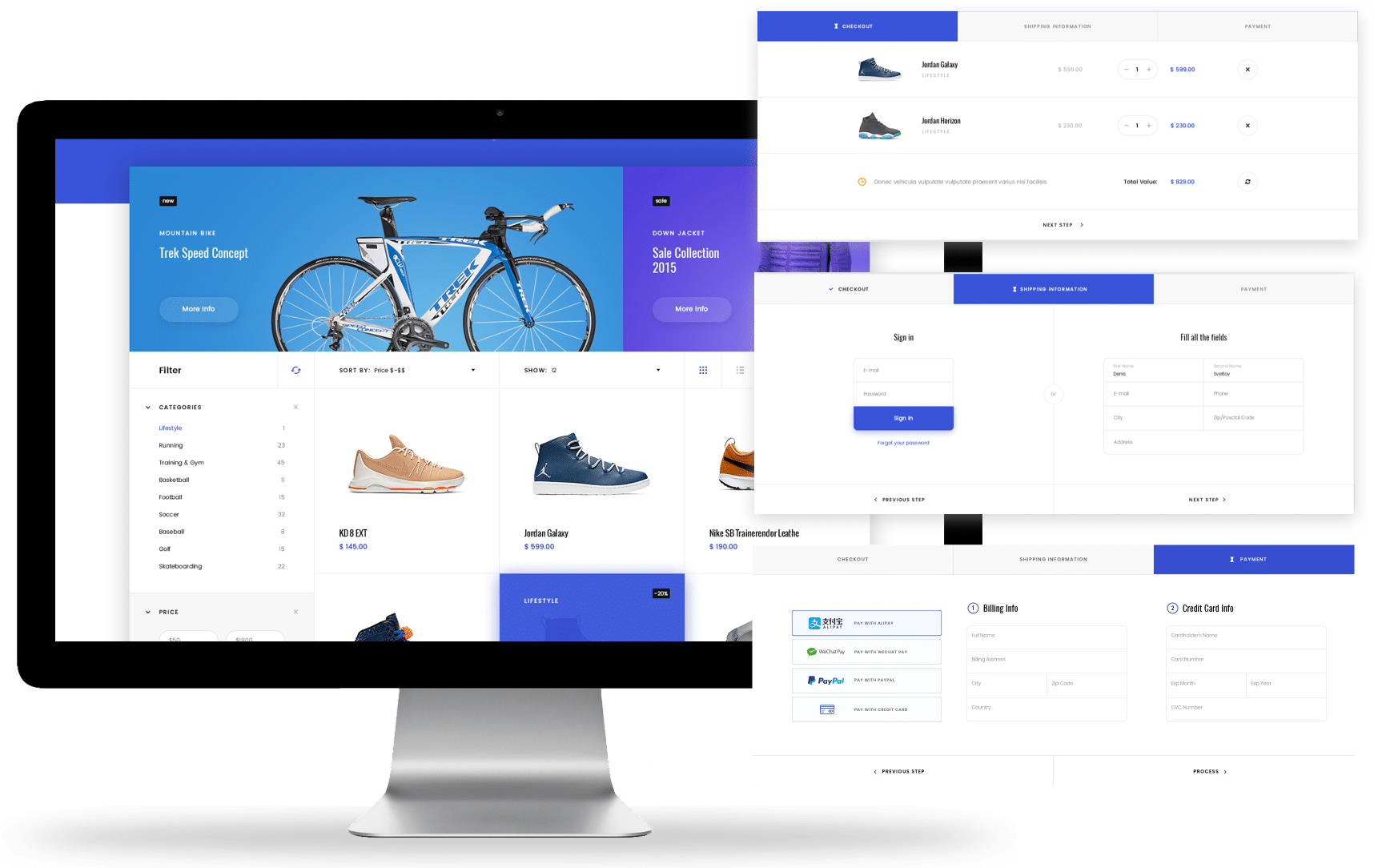 Smartphones have revolutionized our lives more than almost any invention in the past 15 years. They've improved the way we receive our news, keep up with work and connect with friends and family. In China, smartphones have done all of the above. But unlike the U.S. and Europe, smartphones in China also opened the door to a completely new way to pay for goods and services.
Two companies, Alipay and WeChat Pay, provide a mobile payment solution used by over 1 billion Chinese shoppers. Users have funds loaded onto their e-wallet, and then use their phones to scan QR codes to pay for various items. They can even use Alipay or WeChat Pay to send money to friends and family, or make investments.
A typical retail shopping experience looks something like this:
The user adds a product to their e-shopping cart
At the checkout / payment page Alipay and WeChat Pay payment options are displayed together with other payment options
They then click Alipay or WeChat Pay as their preferred payment option, and a QR code pops up that is unique to the product
The consumer pays with Chinese Yuan from their bank account linked with their wallets, and enjoys the best on-spot exchange rate, without foreign transaction fee
The transaction is completed within seconds
The consumer receives an electronic receipt
For those who live in America or Europe, you'll likely see someone shopping with their credit card at least once a day. In China, this form of payment would make you stand out from the crowd. According to the Wall Street Journal, Chinese mobile payments occurred in $9 trillion worth of transactions in 2017.
The Mobile Payment Dilemma Out West
What happens when members of a "cashless society" travel abroad for vacation or work? They're likely in a dilemma where they have to carry larger amounts of cash than usual, or find an old credit they own. For western citizens, this would be like going to a country that doesn't take Amex, Visa or Mastercard. The result is that you would likely spend far less.
For Western retailers who cater to Chinese tourists and consumers, this is a problem more and more are beginning to solve & for good reason. From 2008 to 2016, the Chinese share of luxury goods market spend has tripled, and 75% of Chinese luxury spending happens overseas.
Research also shows that when given the option to use mobile payments, over 90% of Chinese consumers overseas said that they would. This can be quite an advantage for retailers, since on average, a traveler from China spends $7000 per trip.
By 2020 they'll spend an estimated $6 billion in the U.S. These numbers look even more promising worldwide. RetailTouchPoints writes that  "…experts estimate that 186 million Chinese tourists will travel overseas and their total overseas spending will reach $349 billion U.S. per year."
Adopting Mobile Payment Solutions with the Help of Citcon
Citcon, a cross-border mobile payment solutions company, has already begun to partner with top brands to integrate mobile payments into the shopping experience of Chinese consumers who love to use Alipay and WeChat Pay.
Mobile payment is not only a feature, but a necessity for retailers. You can improve your sales and marketing all of the following ways.
Expand reach and increase traffic
Alipay and WeChat Pay are 2 of the largest shopping and payment platforms in China with over 1 billion users.
Drive omnichannel strategy
Blend online and offline experience. Drive traffic from online shoppers to your physical stores & create a more unified and omnichannel  marketing strategy.
Build your social CRM and increase user engagement
WeChat's unique social CRM allows companies to follow along and build a customer story to understand their interests better and improve their relationship with them.
Brands can also generate more sales by understanding the social behavior of their followers
You can greatly influence return visits with the help of Alipay and WeChat Pay platforms. Both offer the type of customized marketing and audience targeting that big brands have learned to utilize most effectively in the digital age. As a retailer, you'll have all of the following options:
Creating loyalty and engagement programs to keep these shoppers away from the competition
Setting up marketing campaigns for new goods and product lines, or during busy vacation seasons
Faster Lines, Bigger Savings
Your company could easily speed up the checkout process with one of Citcon's POS terminals, which processes mobile payments over WiFi or 3G/4G networks.
You could also save money during the transaction. Alipay and WeChat Pay merchant fees are as much as 40% lower than international credit card fees. On top of that approval rates using WeChat Pay and Alipay are almost double those of debit and credit cards. Transactions clear within 24 hours, with no chargebacks.
Citcon is already working with some of the biggest global retail brands to immensely improve the customer experience of their Chinese shoppers.
We offer multiple solutions for retailers to start accepting mobile payments, including a standalone POS terminal, integration of your current POS terminal and API integrations. Our Citcon Hosted Online Platform is your easy, quick to setup payment method that also helps ease your company's PCI DSS compliance burden.
Make mobile payments a key part of your company & attract more Chinese consumers to your retail stores. Get in touch with Citcon at 1-888-254-4887 or use the contact form below.
If you have any questions, send us a message. We will get back to you soon!