4 Common Ecommerce Payment Challenges and How to Fix Them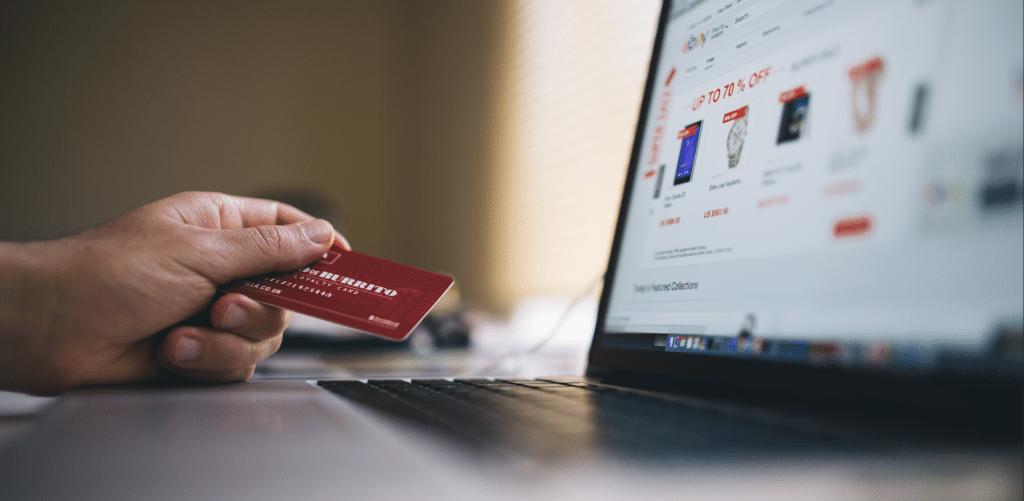 Processing and collecting payments for your Ecommerce business can be challenging to manage and presents a number of common difficulties. As the online market is constantly evolving, it can be hard to keep up with these quick changes.
To set your business apart from the 12 – 24 million Ecommerce sites that exist worldwide (WP Forms), it is important to have a simple payment process. By offering your customer a simple and flawless checkout experience, you open the door to future sales and make sure you create an experience they would complete again to obtain your product.
Related Read: How to Conduct a Cart Abandonment Audit
Read below to learn more about how protecting your Ecommerce site from fraud, appealing to customers overseas, having an easy reconciliation, and evolving with your customers growing expectations will put you ten steps forward in the Ecommerce world.
Managing Ecommerce Payments Can Be Tricky, Make Sure Your Business Stands Out
Managing payments for an online business can be difficult. Here are five ways to fix these common Ecommerce mistakes that occur and help your business stand out to the consumer:
1. Fraud
As the Ecommerce industry grows rapidly, so does the rate of fraud with online businesses. When transacting online, it has become increasingly difficult to protect your online business from fraudulent payments.
The six main types of Ecommerce fraud are commonly referred to as credit card, affiliate, chargeback, phishing/account takeover, interception, and triangulation fraud (Big Commerce). According to CMSPI, "the global card fraud surpassed $30 billion in 2020, with retailers expected to lose $130 billion to CNP fraud between 2018 and 2023". Brief descriptions of the different types of fraud are listed below.
Credit Card: payment manipulation with the use of a credit/debit card
Affiliate: the generation of false payments using an affiliate link
Chargeback: when a customer falsely reports a product is missing and requests a refund
Phishing/Account Takeover: stealing personal information from an unsuspecting customer to make unauthorized purchases
Interception: when a hacker utilities someone else's account and changes the shipping details before the package is sent to the legitimate customers location
Triangulation: the slow and typically long undetected use of someone's payment information through a fraudulent website
To prevent fraudulent activity from happening on your Ecommerce site, it is incredibly important to have a reliable online payment system that can assist in catching that activity before a payment is fully processed. Citcon's tokenization makes eWallet transactions among the most secure. CHOP reduces PCI-DSS compliance burden. In addition, watch your site for unusual activity, require card verification, and set limits on purchases.
2. Cross-Border Transactions and Multi-Currency Payment Methods
One extremely common mistake that Ecommerce businesses make is not catering to customers overseas. Emarketer recently published that China will "outpace the US by nearly $2 trillion in Ecommerce this year".
By not offering payment options widely accepted by consumers outside of the United States, merchants are preventing the expansion and massive growth that could occur when they do accommodate that audience. For example, in just China alone there are around 852 million wallet users versus the 746 million credit card users, meaning that the mobile wallet is becoming increasingly more popular than a typical credit card (Statista).
One simple way to overcome this payment challenge is to broaden your mobile payment offerings. While popular American mobile payment services such as Paypal and Apple Pay both are said to average over 300 million users, Chinese mobile payment services like Alipay, with a staggering 1.3 billion users, blow those numbers out of the water. To compete in such a competitive online market, it is important to offer international clients payment options that fit their needs.
Citcon offers you access to all of them, with more than 100 digital wallets as payment methods, along with PayPal, Venmo, AliPay, WeChat and many more, including traditional payment methods such as credit cards.
Related Read: How to Start Accepting Venmo and PayPal Now
3. Reconciliation
Offering multiple payment options to your clients all over the world has its perks…and downsides. By not allowing the customer the chance to pick the online payment service that works best for them, you are risking the chance of cart abandonment.
On the flip side, lots of payment options can equal a difficult reconciliation on the merchant side. Without an online payment processing system, you are creating an extra load of work at the end of your day.
The simple solution to this problem is to find an online payment processing system that does the hard work for you. Citcon, for example, provides one easy reconciliation at the end of the day for all of the mobile wallet options that are offered. This service will save you ample time and effort that can be better spent on expanding your business and growing your audience.
4. Meeting Customers Evolving Expectations
As the industry expands, more and more online payment processioning options are introduced into the economy, making it difficult to maintain accessibility as a business to all of them.
With over 100 mobile payment options offered worldwide, it is important to offer access to the industry leaders. If you have a growing audience in China, offering Alipay or Wechat Pay to your customers will help to grow that side of your business. If your online business doesn't have the capabilities to offer access to all of them, choosing the most popular payment offerings that concern your most popular customers demographic will help to expand your reach.
Related Read: Everything You Need to Know About the eCommerce Market in China
Accept Mobile Payments with Citcon
With Citcon's all-in-one payment solution, you can engage with two billion digital and mobile wallet users around the globe. Our mobile payment infrastructure can help you drive online and in-store traffic, build customer loyalty and increase revenue. To learn more about how your business will benefit from partnering with Citcon, request a demo today.