How Much Money Are You Leaving on the Table with Ecommerce Checkout?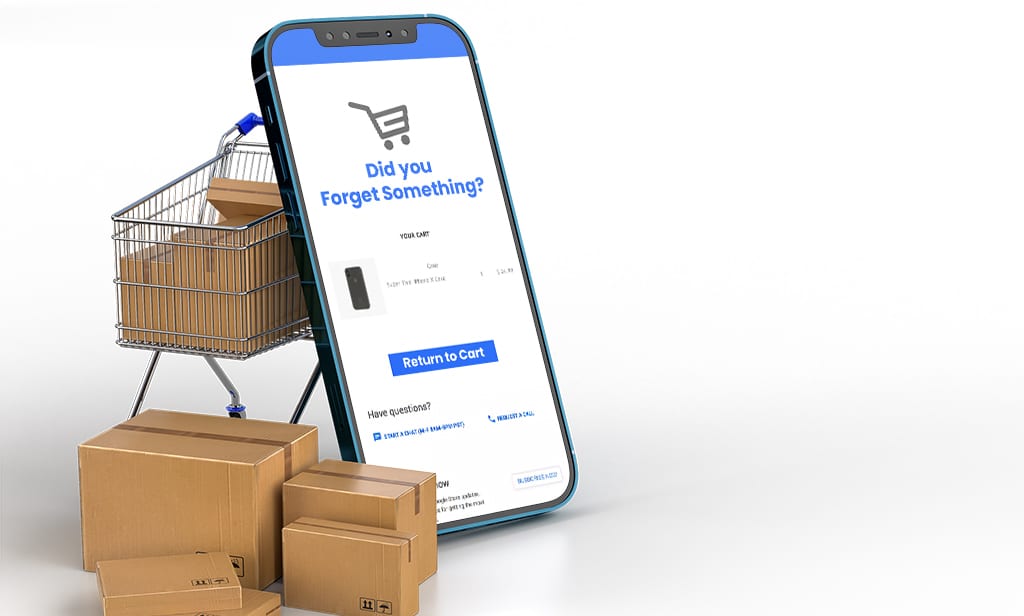 Abandoning a digital shopping cart is not hard to do. A customer could be in the middle of a shopping spree and suddenly a text message appears, Mom calls, or something pops up on TV, and the purchase is interrupted. While ecommerce retailers can't control life's daily distractions, there are a number of factors that can be managed to avoid missing out on billions of dollars in potential sales from online shopping cart abandonment.
Why is shopping cart abandonment a problem for retailers? The cost implications are high
Depending on the study, cart abandonment statistics vary from 55 to 80%. A review by Barilliance found the global average cart abandonment to be nearly 78%. While this is a global rate, statistics also vary by country. For example, average cart abandonment in France and Spain can be as high as 76 and 86%, respectively, while the lowest abandonment rate is found in The Netherlands (65%).
Related Read: 5 Reasons Why Companies Go Global
No matter which study you're looking at, one thing is true: cart abandonment can be costly for companies. The Baymard Institute estimates that $260 billion could be recoverable through checkout optimizations. In their review, they found that large-size commerce sites can gain a conversion increase of nearly 35% through better checkout design.
What are the effects of abandoned shopping carts?
Lost revenue
Regardless of the size of your business, cart abandonment costs money. Look at it this way: even a 1% conversion rate lift from 2% to 3% means 50% more revenue from the same amount of traffic to your website.
Poor inventory planning
Shopping cart abandonment also can disrupt merchandising inventories. When users hold items that are limited in inventory with no intent to purchase, others may experience difficulty or inability to buy, leaving retailers struggling to accurately gauge and meet real demand.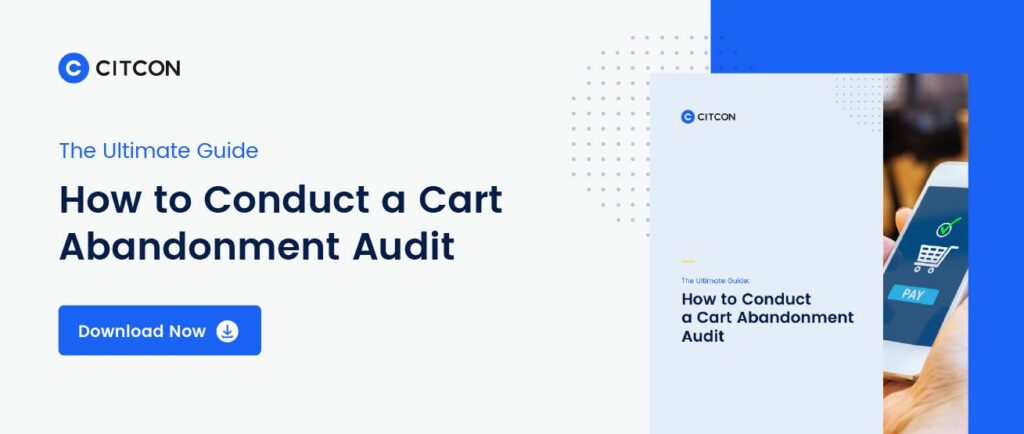 Exploring ecommerce cart abandonment rates
There are many factors that impact cart abandonment, including the device being used while shopping. Abandonment statistics also vary by industry, day of the week, and time of day.
Cart abandonment by device
According to Barilliance, the lowest average abandonment rate is on desktops (73%). Tablets had a higher abandonment rate than desktops and smartphones had the highest cart abandonment of all three (nearly 81%). These figures show a correlation between abandonment rate and screen size: the smaller the screen, the higher the abandonment rate. Potential culprits could be slower load times on phones and the fact that some ecommerce sites are not yet optimized for mobile use.
Cart abandonment by industry
The finance, nonprofit, and airline industries have some of the highest abandonment rates (over 81%), while retail (73%) and gaming are much lower (64%)
Cart abandonment by day and time
The highest days for cart abandonment are Saturday and Sunday and the highest times between 8 and 9 pm. More ecommerce shopping happens after work, which might be why there are also higher abandonment rates during those times.
What causes cart abandonment?
There are many causes for cart abandonment, but the top four are the following:
1. Encountering extra costs during checkout (shipping, tax, fees)
2. Being forced to create an account
3. The checkout process being too long or complicated
4. Not being able to calculate the total order cost upfront
Also within the top ten causes are two common culprits: not having enough payment methods and customers not trusting the site with their credit card information.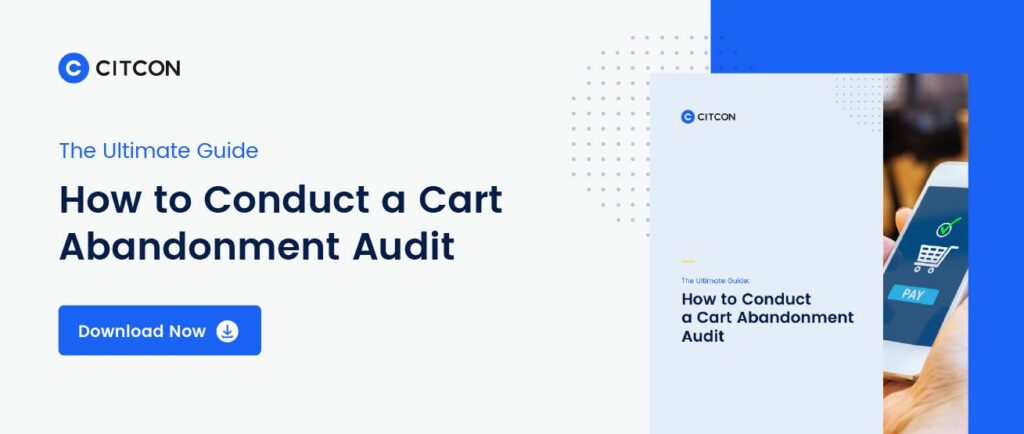 How to improve cart abandonment
Be straightforward about the cost
Being transparent about all costs, especially shipping, could help reduce cart abandonment. The same would be true for offering customers a guest checkout option. A long and/or complicated checkout process could be ameliorated by having a progress bar indicator that shows customers where they are in the process and how many more steps will be involved.
Offer multiple payment methods
Accepting several, customer-preferred payment methods reduces friction during online checkout and helps prevent shopping cart abandonment. For instance, PayPal is used by 32% of Millennials while 28% of seniors own an American Express card. Understanding your customers' payment preferences and leveraging Citcon's payment gateway can help in this regard. Citcon offers more than 100 digital wallets as payment methods, along with PayPal, Venmo, AliPay, WeChat, and many other types of payments including traditional payment methods such as credit cards.
Related Read: How to Start Accepting Venmo and PayPal Now
Accept secure payment methods
Today security is critical for shoppers. Citcon payment systems ensure security by offering mobile wallet payments. When making a mobile payment, such as Apple Pay or PayPal, all of the customer's personal banking data is replaced by non-confidential data through a "token." The token is then transmitted to the POS terminal, which eventually is verified with the credit card issuer. If everything checks out, the transaction is approved and everything is done securely.
Send an automatic cart abandonment email
A cart abandonment email reminds the customer that their purchase has not been completed. Open rates for these emails is actually quite high, averaging 43.3% from 2016-2021. The click-through rate is equally high (8.85% in 2020). Conversion rates, meaning that the email resulted in a recovered cart, were 10.7%. Given that there is no significant added cost for the merchant in sending a cart abandonment email, it seems like a strategy with an excellent return on investment.
Include guest checkout and reduce the number of steps
Citcon can also help provide merchant payment solutions that include guest checkout options and a streamlined checkout process, both of which can reduce cart abandonment. Consider requesting a free demo with one of our Citcon specialists to learn more about reducing cart abandonment through a variety of strategies.
Related Read: 10 Questions to Ask a Global Payment Gateway Provider
Reduce cart abandonment with Citcon's ecommerce payment gateway
Citcon offers a simple integration for ecommerce shopping carts like Shopify and Magento that allows ecommerce retailers to accept more types of payment methods. Cash in on an improved purchasing experience and lower cart abandonment for your company. Contact Citcon now to learn more.