How to Set Up KakaoPay for Your Customers

By 2024, local payment schemes will account for 84.6% of global eCommerce purchases with 42% attributed to eWallets. South Korea is leading the way when it comes to these types of eCommerce payments. According to a 2019 survey, cash accounted for only 17% of total transactions there, making South Korea one of the top cashless countries. 
The type of digital wallets consumers prefer and use mainly depends on a few factors, including location. In South Korea, one of the most popular digital wallet is KakaoPay — the first fintech company to offer mobile payments in Korea.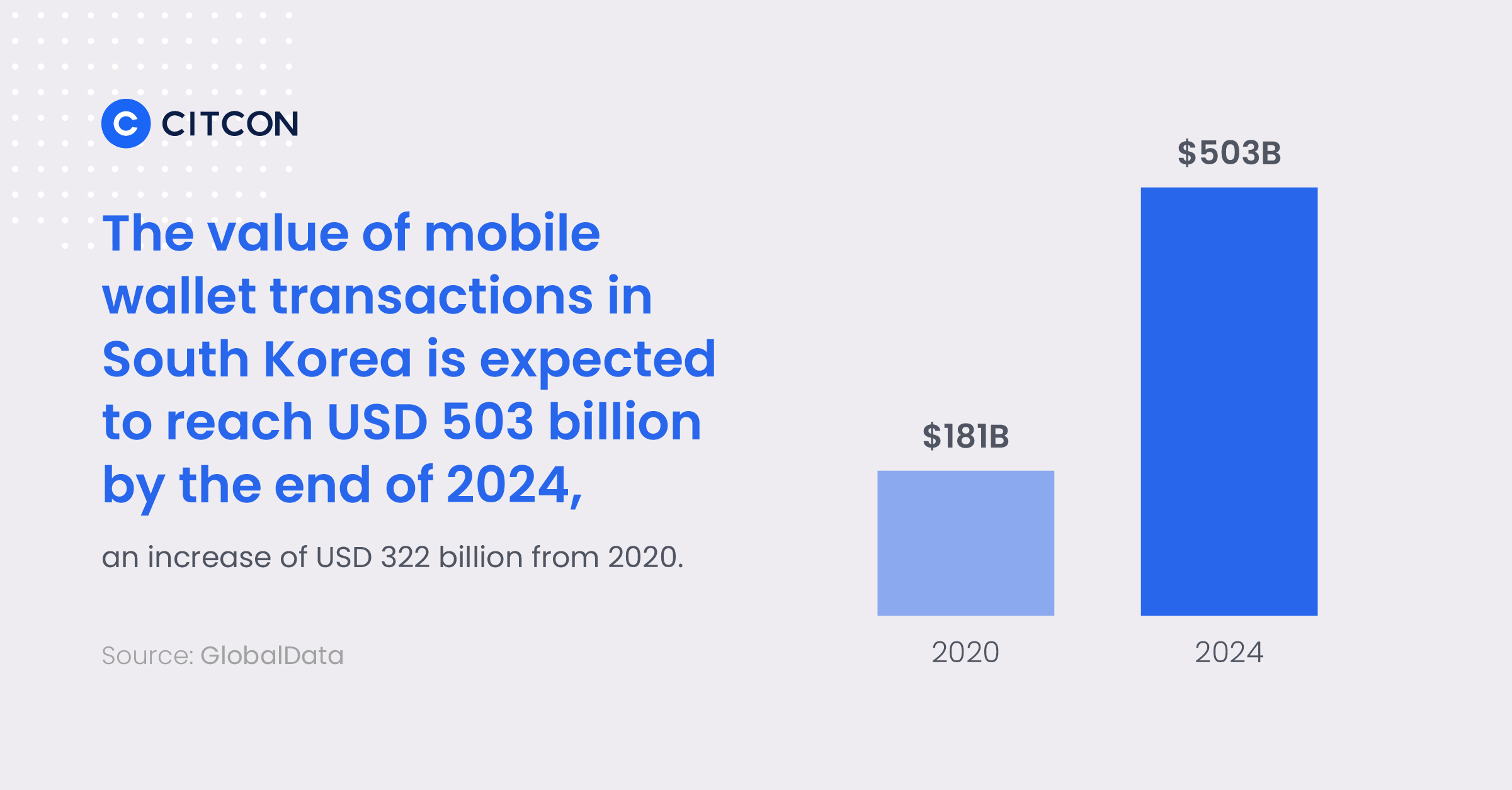 South Korea has more than 36.5 million KakaoPay users and is expected to reach USD 503 billion in mobile wallet transactions by 2024. eCommerce and brick-and-mortar businesses alike will benefit from offering this alternative payment method to South Korean customers.
What Is KakaoPay and Why Should Stores Accept It?
Kakao is a leading Korean internet provider that founded KakaoTalk, a free instant messaging app (similar to WhatsApp). Referred to as "Katalk" for short, the app debuted the KakaoPay option in 2014 as Korea's first mobile payment application. 
To put its popularity in perspective, KakaoPay is the equivalent of PayPal in the United States.
With such a high level of consumer adoption, it's understandable why KakaoPay is becoming table stakes for companies doing business with South Korean consumers. 
In-store, a familiar payment method offered at the point-of-sale provides consumers with a sense of security when shopping at your business. Online, a familiar mobile payment method like KakaoPay will decrease cart abandonment rates. Both scenarios result in greater sales.
>> Related Read – South Korea Payment Methods: What Merchants Need to Know
To better understand how KakaoPay can increase revenue for your business, it helps to learn how shoppers in South Korea use this mobile payment app.
How Shoppers Use KakaoPay
Before customers can use KakaoPay online or in-store, they must download the KakaoPay app and create a new account. Users link one or more bank accounts to fund the purchases made through KakaoPay.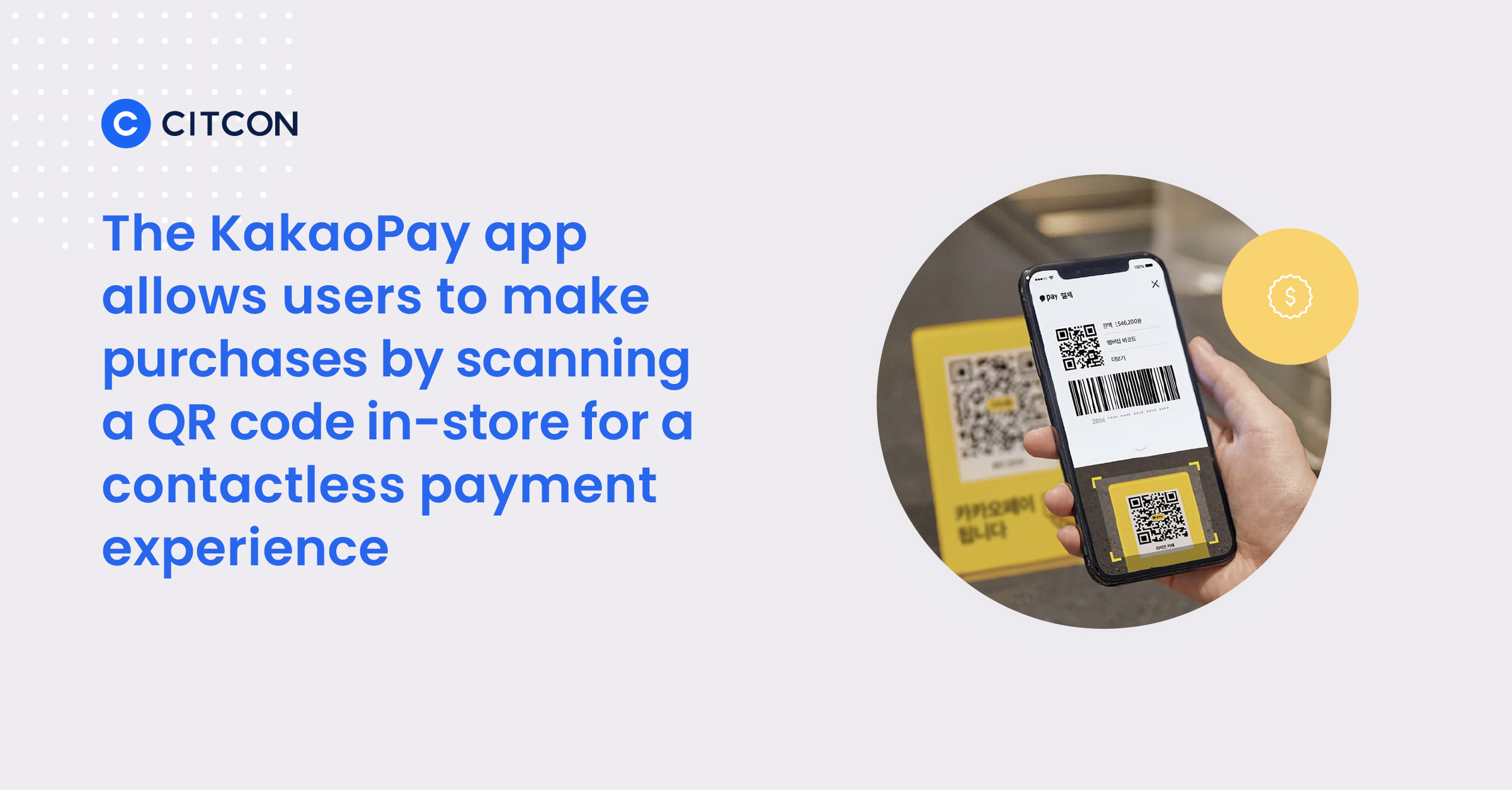 Similar to PayPal, users need to verify deposits or credits made to their linked accounts. Once set up, users make purchases by scanning a QR code in-store for a contactless payment experience. 
Once payment is initiated, the shopper must confirm payment by either entering a PIN or completing biometric verification via the KakaoPay app. Shoppers can also make eCommerce purchases following the same process while using KakaoPay.
>> Related Read – 6 Reasons Why Mobile Payments Are Important
Is KakaoPay Safe?
As with any new payment method, there can be doubts or concerns related to personal and financial data safety and security. The good news is that KakaoPay, like other mobile wallets, uses tokenization to replace sensitive information with encrypted numbers and characters. This keeps customer payment data safe, secure, and off your company's servers.
How to Set Up KakaoPay for Your Store
Setting up KakaoPay to be an accepted payment method for your store doesn't have to be complicated. This is especially true for businesses that already accept alternative forms of payment. Whether you do or not, here are three steps to get your business set up to accept KakaoPay:
1. Partner with a Global Payment Processor for Integration
The easiest and most streamlined way to set up KakaoPay for your store is to partner with a global payment processor. Without this support, your team will need to set up the integration in-house, which requires extensive technical expertise.  
2. Train Your Team on How KakaoPay Works
Before you offer KakaoPay to customers, be sure your staff is properly trained on how the app works. Although seemingly straightforward, your team needs to be ready to answer questions and address customer concerns, whether in-store or online. 
>> Related Read – Solved: What Does It Cost to Accept Mobile Payments?
3. Market It to Your Customers
Once your store is set up to accept KakaoPay, you'll need to let your customers know that it's a new payment option by announcing it on your website and/or in your store. You can also send an email or advertise on social media that KakaoPay is now an accepted form of payment. This can help draw in new customers and re-engage customers who prefer to use KakaoPay.
KakaoPay and Digital Wallets Are Here to Stay
If you're conducting business in South Korea, it's clear that consumers there prefer KakaoPay. Adding this digital payment option is essential to keep pace with evolving consumer demands in South Korea.
For more information about how to better serve South Korean consumers by adding KakaoPay to your list of accepted payments, connect with one of our payment professionals.