What are Alternative Payment Methods?

Consumers, now more than ever before, are comfortable shopping internationally. While younger generations have historically been at ease making cross-border purchases, we are starting to see a growing international shopping trend across generations. 
A recent survey of 22,000 consumers in 11 countries found that 68% of shoppers made e-commerce purchases outside of their home country in 2020. As a result, the global retail sector is expected to grow by $3.6 trillion. This opportunity is pushing many merchants to increase their cross-border efforts and operations.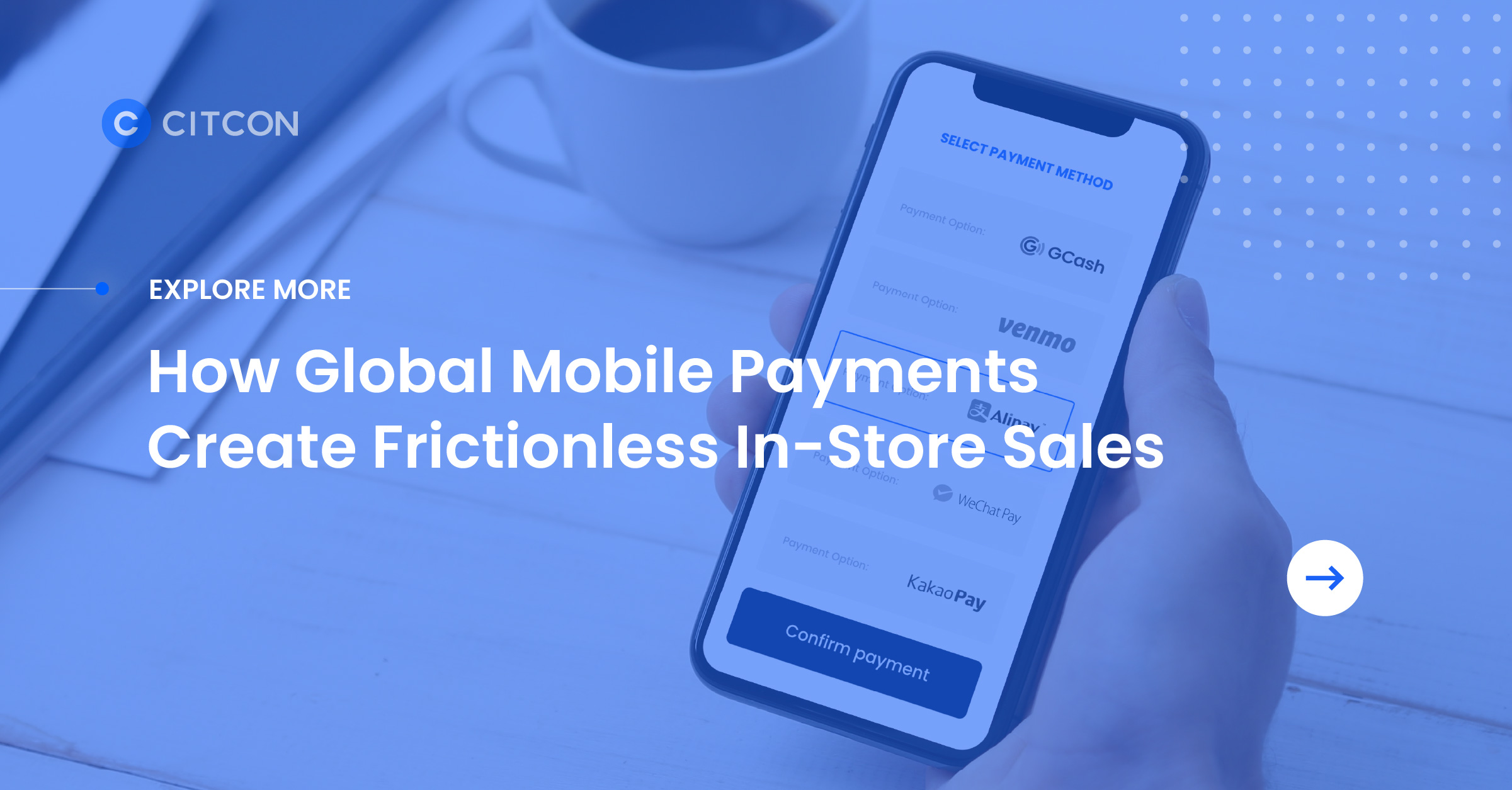 In this article, we'll define alternative payment methods, explore their meteoric rise in the payments ecosystem, discuss prime examples of APMs, and review their roles in the international arena.
Alternative Payment Methods: Explained
Whether it's alternative music or alternative investments, the "alternative" modifier generally refers to "that which is unconventional."
As applied to payments, it specifically refers to any form of payment other than cash or a major international credit card (i.e., Visa, MasterCard, American Express). 
While the definition is simple, its implications are robust. 
After all, anything from digital wallets to mobile payments, cryptocurrencies, and buy now pay later financing is considered an alternative payment method.
Though the majority of APMs are a fairly recent phenomenon, their origins are important to understand.
The Emergence of Alternative Payment Methods
Back in 1998, three like-minded entrepreneurs launched a software company in Silicon Valley. 
Their goal was clear: to establish a way to send money between Palm Pilots. 
They called their company Coinfinity, but before long, it became known as PayPal, one of the most disruptive payment methods for the banking industry. 
While Palm Pilots (and the company's original name) have long been replaced, their genesis defined our future. 
Indeed, PayPal's revolutionary model soon caught fire and eventually spawned major payment methods like Stripe, Alipay, and Apple Pay. 
And yet, while PayPal helped light the fuse of our increasingly cashless world, consumer demand ultimately carried the torch of alternative payment methods. Simply put, the desire for a frictionless buying experience placed convenience before cash and credit.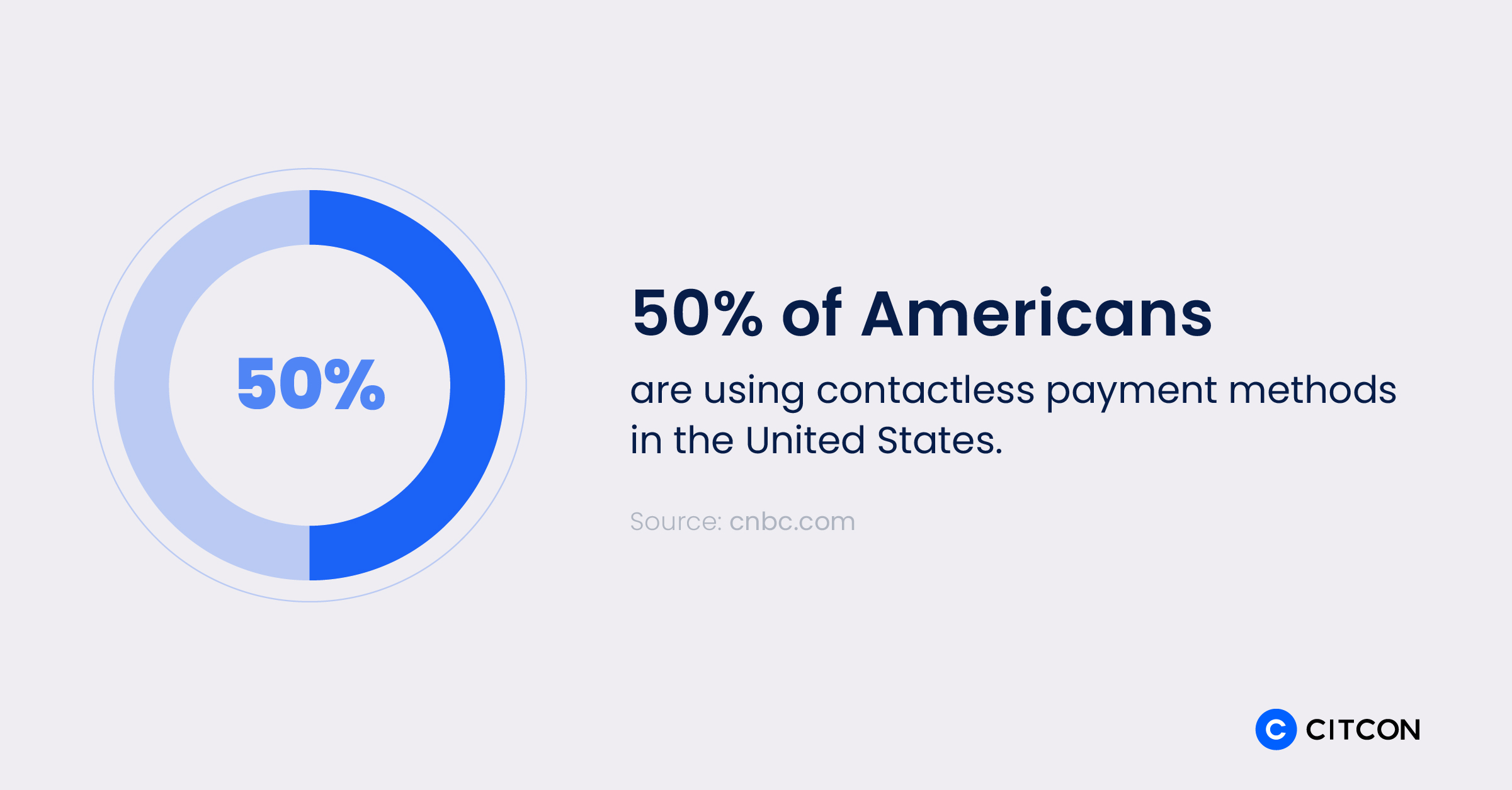 In the United States alone, more than 50% of Americans are using contactless payment methods. Thanks to new habits enforced by the pandemic, that number is only expected to skyrocket. 
And while the United States is certainly enjoying APMs, their enthusiasm pales in comparison to larger international trends. After all, recent studies project global digital wallet spending to exceed $10 trillion by 2025.
With the rise of neobanks, fintechs, and a global remittance market expected to hit $565 billion by the end of 2022, alternative payment methods are here to stay.
7 Examples of Alternative Payment Methods
Though there are countless alternative payment brands on the market, the methods behind them are far less varied. 
Here's a brief overview of the seven most popular types of alternative payment methods:
1. Digital Wallets
Though they are particularly popular with Bitcoin loyalists, digital wallets have a considerable following beyond the world of cryptocurrency. 
As a type of prepaid account, digital wallets essentially allow consumers to store money for future transactions. Sometimes referred to as e-wallets, they can be funded via card, cash, or bank transfer.
Alipay, PayPal, WeChat Pay, and Google Wallet rank among the more prominent examples of digital wallets.
2. Online Banking
While this may seem overly familiar, it technically qualifies as an APM.
In short, online banking refers to any payment originating from a bank account that doesn't require you to manually enter credit card information. 
An online banking payment can be completed on either a computer or a mobile device. 
Note: Online banking differs from bank transfers (i.e., wire transfers), another APM that allows for the direct transfer of funds from a customer's bank account to a bank account held by a business. 
3. Mobile Payments
Contactless mobile payments are driving modern commerce. Though they were popular prior to 2020, mobile payments grew nearly 30% during the height of the pandemic. 
In fact, while there were 900 million mobile payment transaction users in 2019, there are expected to be well over 1.31 billion contactless consumers by 2023. 
Though there is an expanding pool of mobile payment options to choose from, Apple Pay, Google Pay, and Samsung Pay rank among the most commonly used forms of mobile payments in the U.S.
4. Cryptocurrencies
Despite their inherent volatility, cryptocurrencies have surged in popularity in recent years. While the financial establishment has looked upon crypto with skepticism, global markets have shown their increased confidence and enthusiasm in decentralized currencies.
Because crypto dodges the oversight and regulation associated with traditional fiat currencies, it may well be the most alternative of all the extant APMs.
5. Direct Debit
As the go-to payment method for cyclical transactions and subscription services, direct debit empowers businesses to accept recurring payments while reducing customer churn.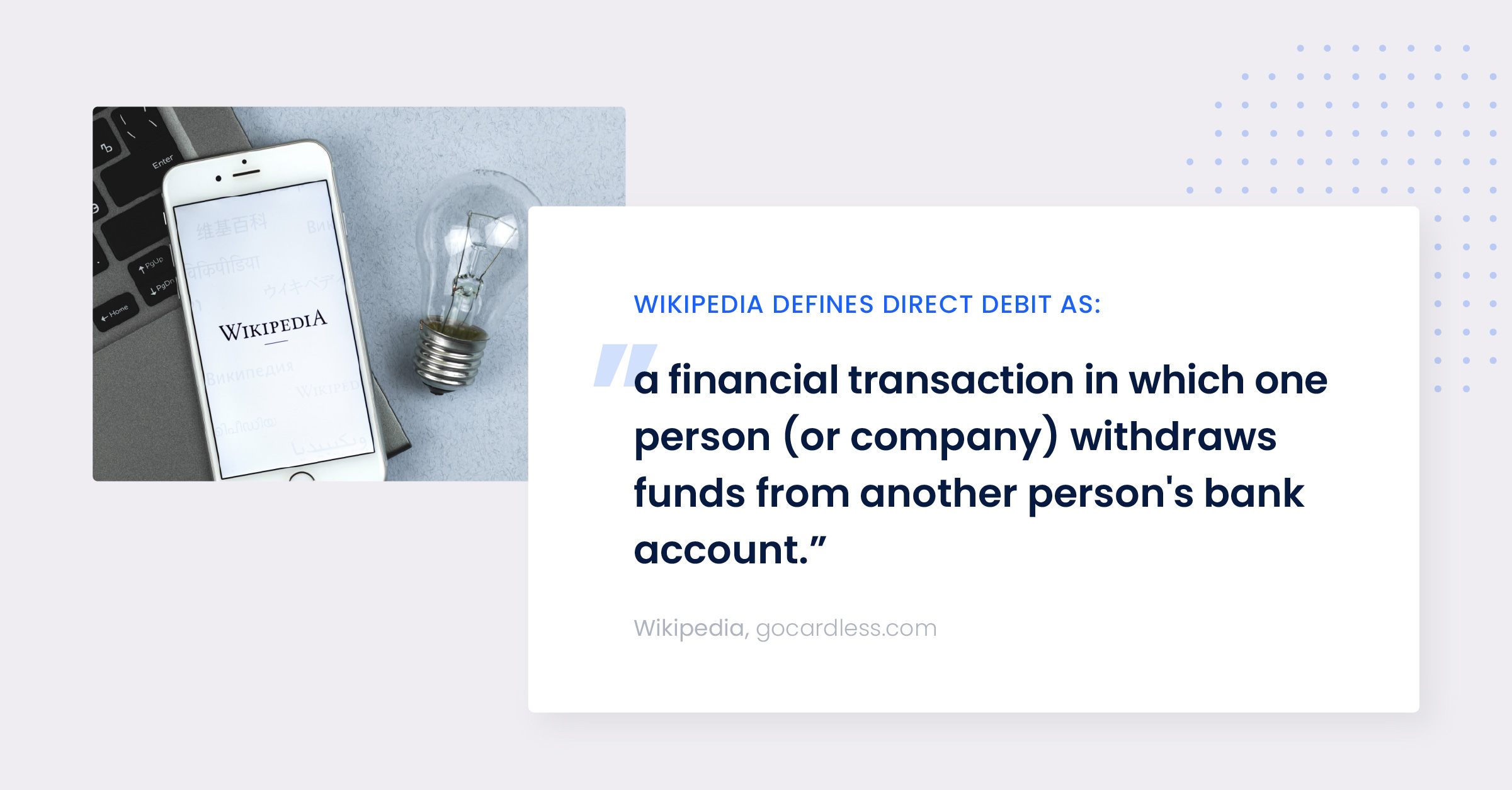 Wikipedia defines direct debit as "a financial transaction in which one person (or company) withdraws funds from another person's bank account. … Direct debits are typically used for recurring payments, such as credit card and utility bills, where the payment amounts vary from one payment to another."
By 2026, direct debit payments are expected to top 4.6 billion.
6. Domestic Card Schemes
Returning to our definition of alternative payment methods, we discover a linguistic loophole: "any type of payment other than cash or a major international credit card."
Domestic credit cards — those that are used exclusively on a local and national level — are off the hook and indeed qualify as APMs. 
For example, The National Payments Corporation of India would be considered a domestic card scheme, as would Giropay in Germany. As we'll discuss below, national payments networks are on the rise worldwide.
Indeed, the new European Payments Initiative (EPI) is giving Visa and MasterCard a run for their money.
7. Buy Now, Pay Later
The "buy now, pay later" (BNPL) approach allows consumers to pay for purchases over a longer period of time. 
Also known as point-of-sale loans, BNPL is taking the world by storm through popular providers like Klarna, Affirm, and Zip. 
Klarna, for example, is currently active in over 60,000 stores in America, while Affirm has quickly become a fixture of the American shopping experience.
Alternative Payment Methods on the Global Stage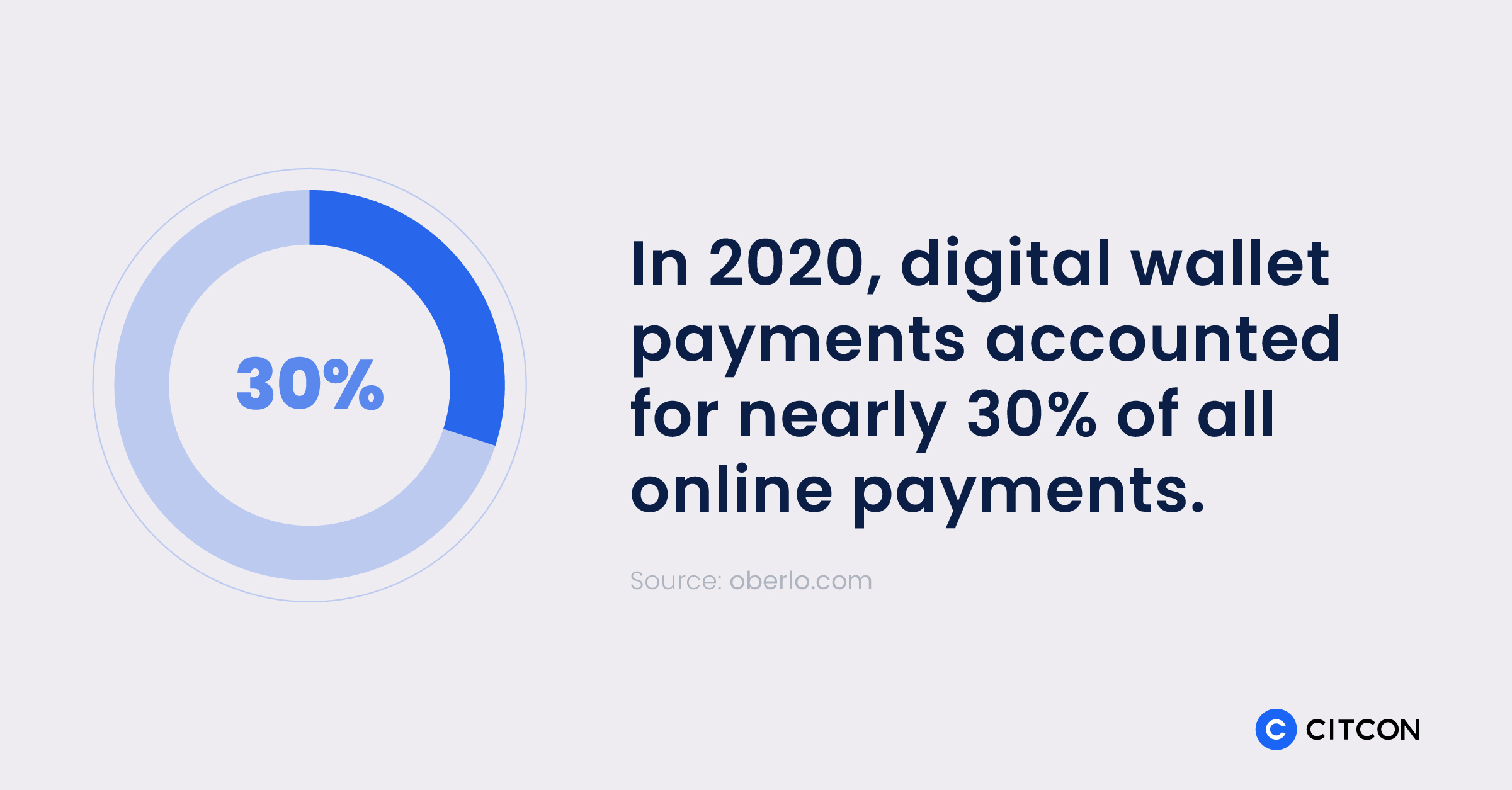 Though Americans remain heavily reliant on credit cards, digital wallet payments accounted for nearly 30% of all online payments in 2020. 
On an international scale, however, alternative payment methods are even more prevalent. 
In Europe, 44% of consumers shop with digital wallets, while 32% prefer PayPal. Those numbers are undoubtedly boosted by Germany, where 57% of online shoppers choose PayPal to complete transactions. 
In the Netherlands, bank transfer giant, iDeal, claims to have had a 60% market share for all purchases made in 2019. Credit cards were their nearest competitor, which held just 9% of purchases. 
In Africa, mobile wallets are immensely popular and provide financial convenience independent of brick-and-mortar bank infrastructure. 
In fact, when the world's mobile financial transactions climbed 15% in 2020, sub-Saharan African consumers comprised almost 50% of all registered mobile money accounts. 
In Asia Pacific, alternative payment methods are equally dominant. For example, 46% of Asia Pacific's 1.8 billion-strong population regularly use a digital wallet. 
That's no surprise, considering the hegemony of Alipay overseas, as the Alibaba platform reaches well over 1.2 billion people. To put that figure in perspective, Apple Pay and PayPal combined still only comprise less than 70% of Alipay's total market share in Asia Pacific. 
Finally, while cash remains most popular in South America, credit card usage is surprisingly stagnant. This may be compounded by the fact that installment payments, local card schemes, and digital wallets are all on the rise throughout the region.
Moving Forward with APMs
Alternative payment innovations have only begun. After all, little more than twenty years have elapsed since PayPal first arrived on the scene. 
Today, the payment landscape is evolving faster than ever before. 
That's why it's vitally important for merchants to have the ability to accept digital payments across platforms on a global scale. 
At Citcon, we hold a simple philosophy: more payment methods = more business. 
Citcon gives merchants access to over 100 different payment methods. Our platform allows you to easily accept both alternative and traditional payment methods, including mobile wallets, local payment schemes, and traditional credit cards — all through one single integration and reconciliation platform.
Want to learn more? Request a brief, no-obligation demo with our team today.