6 Reasons Why Mobile Payments are Important
Monday, February 14, 2022

Mobile payments are easy, convenient, and only growing in popularity. There are many advantages of mobile payments, and many reasons to start accepting them, if your business isn't already.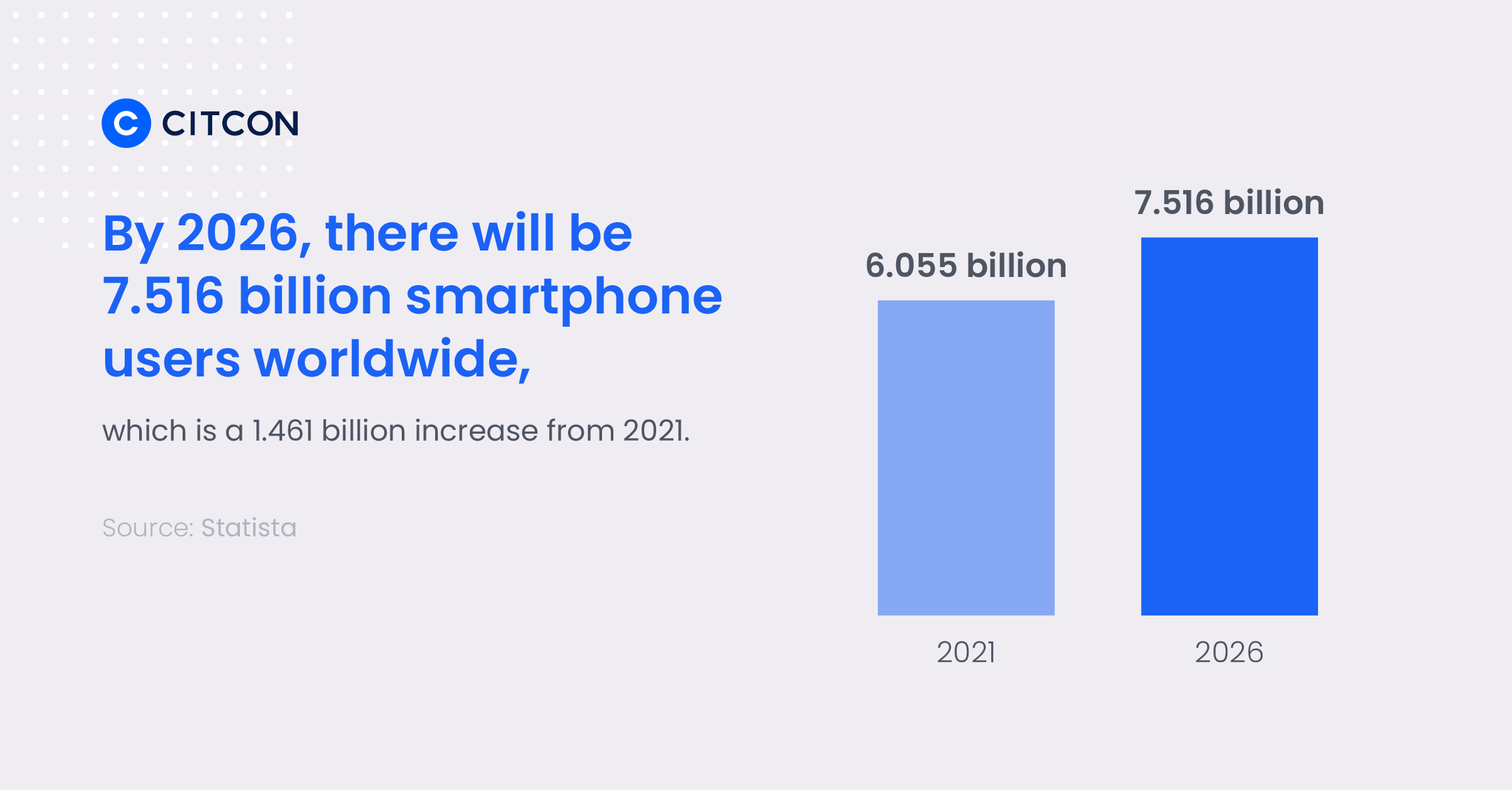 With smartphones having nearly doubled in popularity from 2016 to 2021, it's clear that these devices are essential elements in many people's lives. According to Statista, there were 3.668 billion smartphone users worldwide in 2016. By 2021, that figure had grown to 6.055 billion users. Statista predicts that, by 2026, there will be 7.516 billion smartphone users worldwide. 
The increased popularity of smartphones means that more people are able to use these devices for online shopping, as well as in-person payment options. With smartphones now capable of these types of payments, consumers have a new, convenient payment option available to them — as long as merchants are willing to accept it. 
Merchants who support mobile payment options — including apps for online shopping, mobile payment capabilities at point-of-sale systems, and even special payment options like mobile wallets — will be able to appeal to the population already using these payment methods.
1. Mobile Payments are Easy and Convenient
Smartphones allow users to access news, social media, the weather, stocks, and other important elements of their lives. They streamline these tasks, letting users pay bills, do online banking, and so much more. 
Mobile payments further enhance the convenience that smartphones provide. Whether smartphone users are shopping online or are checking out from a brick-and-mortar location, mobile payments allow them to use their phones in just one more useful way.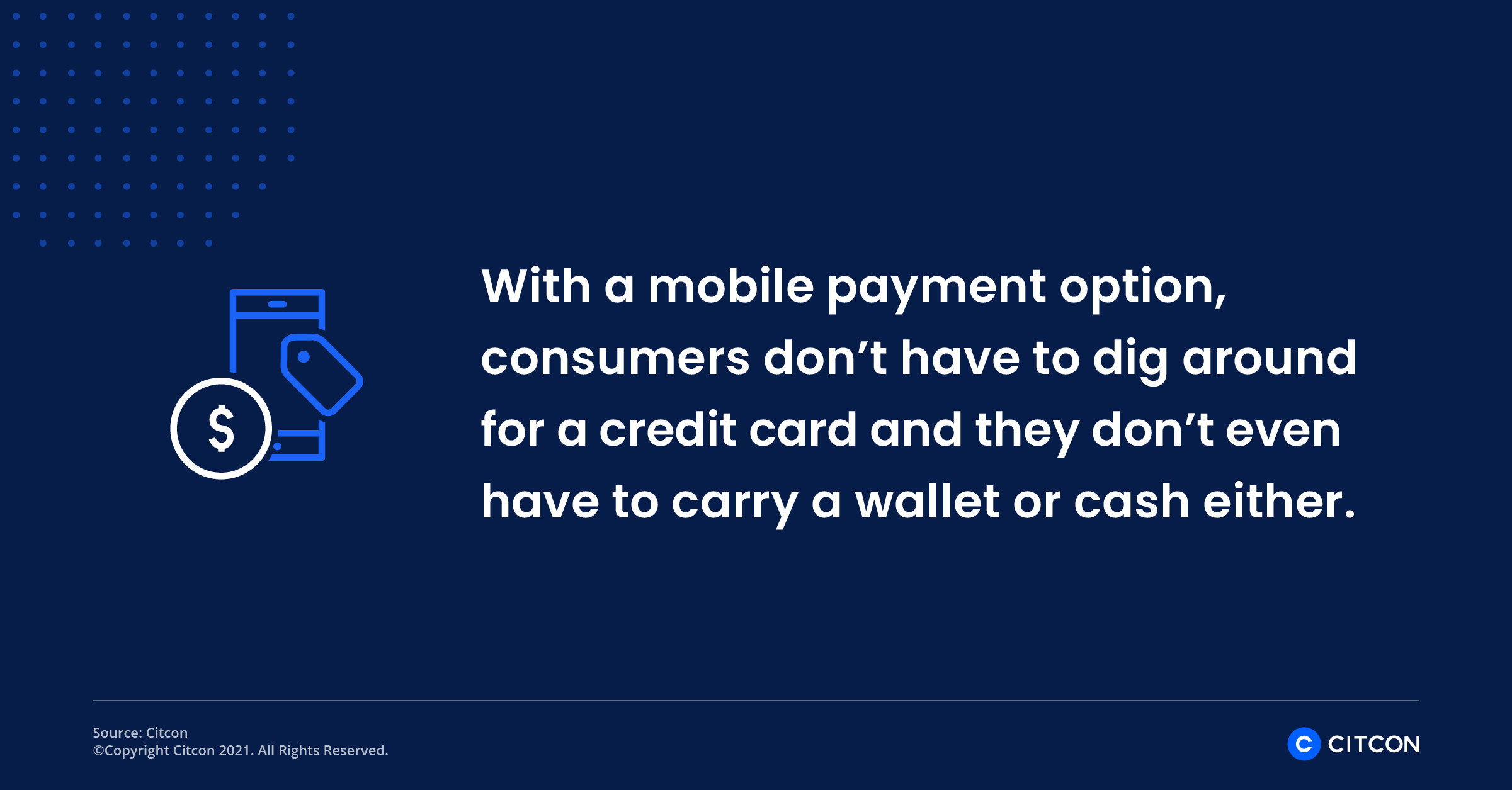 With a mobile payment option, consumers don't have to dig around for a credit card. All of their payment information is contained on their phones, meaning they don't even have to carry a wallet or cash. 
Mobile payments are also fast. There's no need to wait for credit card approvals or for a cashier to count out change. This is a valuable time saver for customers who are in a hurry. It also offers customers an easy experience that quickly gets them on their way.
2. Mobile Payments Make Your Business Versatile
When you accept mobile payments, your business becomes more versatile. Thanks to the time-saving benefits of mobile payments, you'll be better prepared to deal with busy times or traffic fluctuations that result in everyone in your store trying to check out at the same time. 
But mobile payments also enable you to reach new audiences. Accepting mobile payments online means you can potentially market to new audiences and appeal to customers looking for a fast, easy checkout experience. Mobile options also make international payments practical and simple. This might allow you to expand your customer base internationally, especially when working with customers who want to use their established payment methods.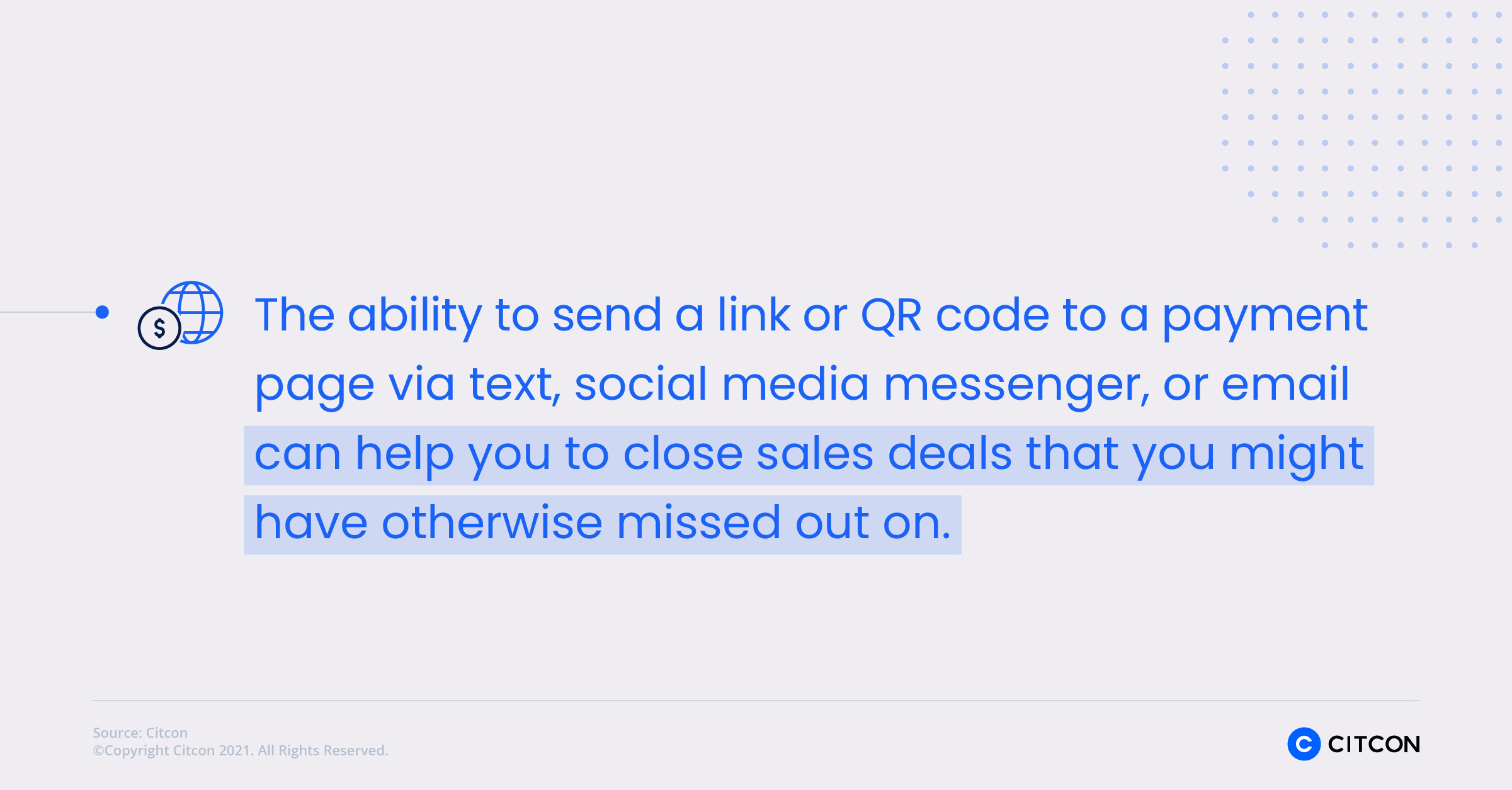 The ability to send a link or QR code to a payment page via text, social media messenger, or email can help you to close sales deals that you might have otherwise missed out on. It's an excellent way to offer customers ultimate convenience and demonstrate your dedication to excellent customer service.
3. Mobile Payments are Safe
Mobile payments offer safety and security advantages over more traditional payment methods. Cash can be easily lost or stolen, and even cash counting errors can lead to imbalances in your cash drawer. Mobile payments bypass the need for cash entirely and are a safer option.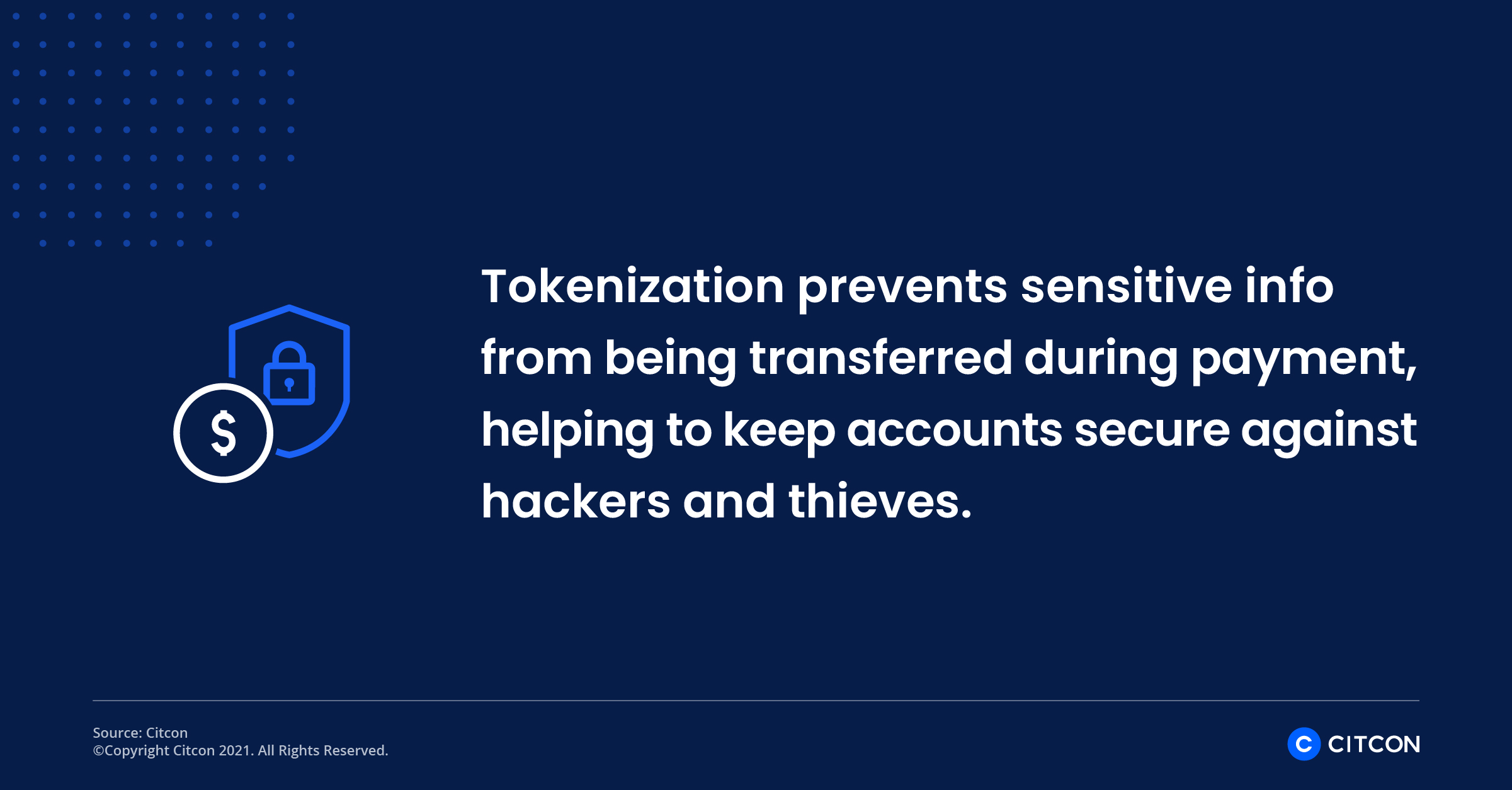 Mobile payment service providers also offer multiple safety measures to ensure the payments, themselves, are safe. With payment tokenization, many service providers replace sensitive credit card data with tokens (i.e. strings of random characters). Tokenization prevents sensitive information from being transferred during payment, helping to keep accounts secure against hackers and thieves. Since that data never enters your servers, you'll be minimizing the information that hackers could potentially steal during a data breach. 
The benefits of mobile payments to merchants also include a reduced PCI compliance burden. Since mobile payments are performed with tokenization, and sensitive data doesn't enter your system, these payments reduce your PCI compliance burden. The risk of a cyberattack is also minimized, allowing for greater peace of mind.
4. Mobile Payments Improve the Customer Experience
It's also important to understand how significantly mobile payments can contribute to the customer experience. When paired with your POS system, mobile payments can speed up the checkout process, helping to reduce wait times and eliminate long lines. A speedy checkout can improve customer satisfaction and increase the chances of them returning to your business again in the future.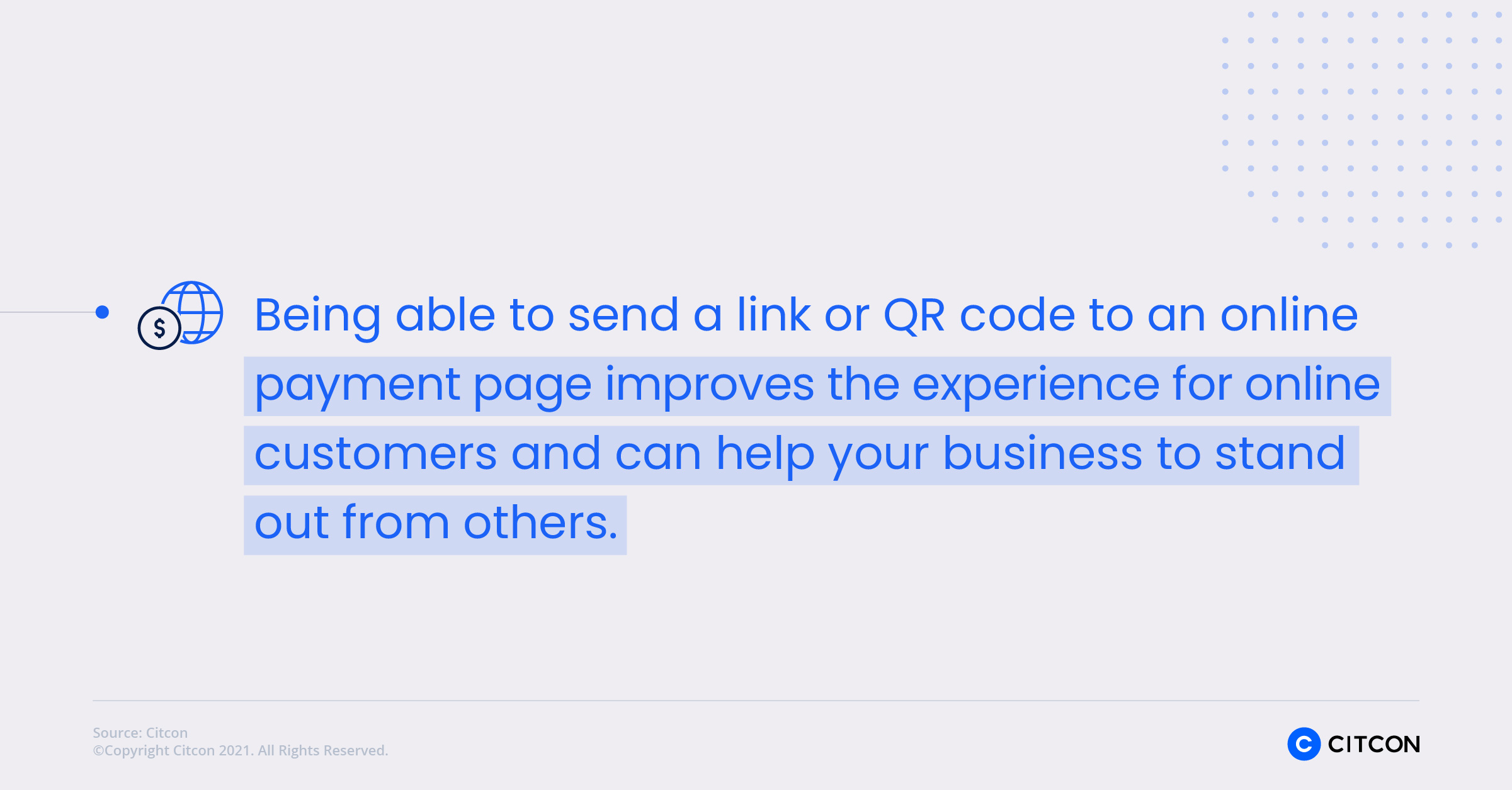 Mobile payments also improve the experience for online customers. Being able to send a link or QR code to an online payment page can also help your business to stand out from others. In these situations, you can provide a truly customized and personal customer experience and demonstrate how much you value your customers' convenience. 
There's also value to being able to accept the payment methods that your customers prefer. When customers discover you accept their mobile payment method of choice, it can help them to feel like your business understands them and is even a good fit for them. Mobile payments are just one more way you can build that important relationship and connection with your customers, showing that you've put extra effort into giving them the quality experience that they deserve.
5. Mobile Payments Make Your Business Competitive
With mobile payments growing in popularity, they may start to play a key role in how customers choose the businesses they want to support. Customers who seek out the convenience of mobile payments may deliberately start to shop at businesses that offer these payment methods. 
Accepting mobile payments can also help brick-and-mortar locations attract customers, particularly during peak business hours and holiday times. It's during these busy times that customers can see the long checkout lines present in neighboring stores. Using digital payments can help to speed up your checkout process, keeping lines at a minimum and making the process efficient. 
You might consider offering a mobile payment-only line, promoting the availability of this payment option, and appealing to these customers' desire for a speedy checkout. When implemented well, the decision to accept mobile payments could make your business more competitive and even expand your customer base.
6. Mobile Payments Give You More Management Tools
When you accept mobile payments, your transactions are all digital. These digital transactions offer several benefits when it comes to bookkeeping.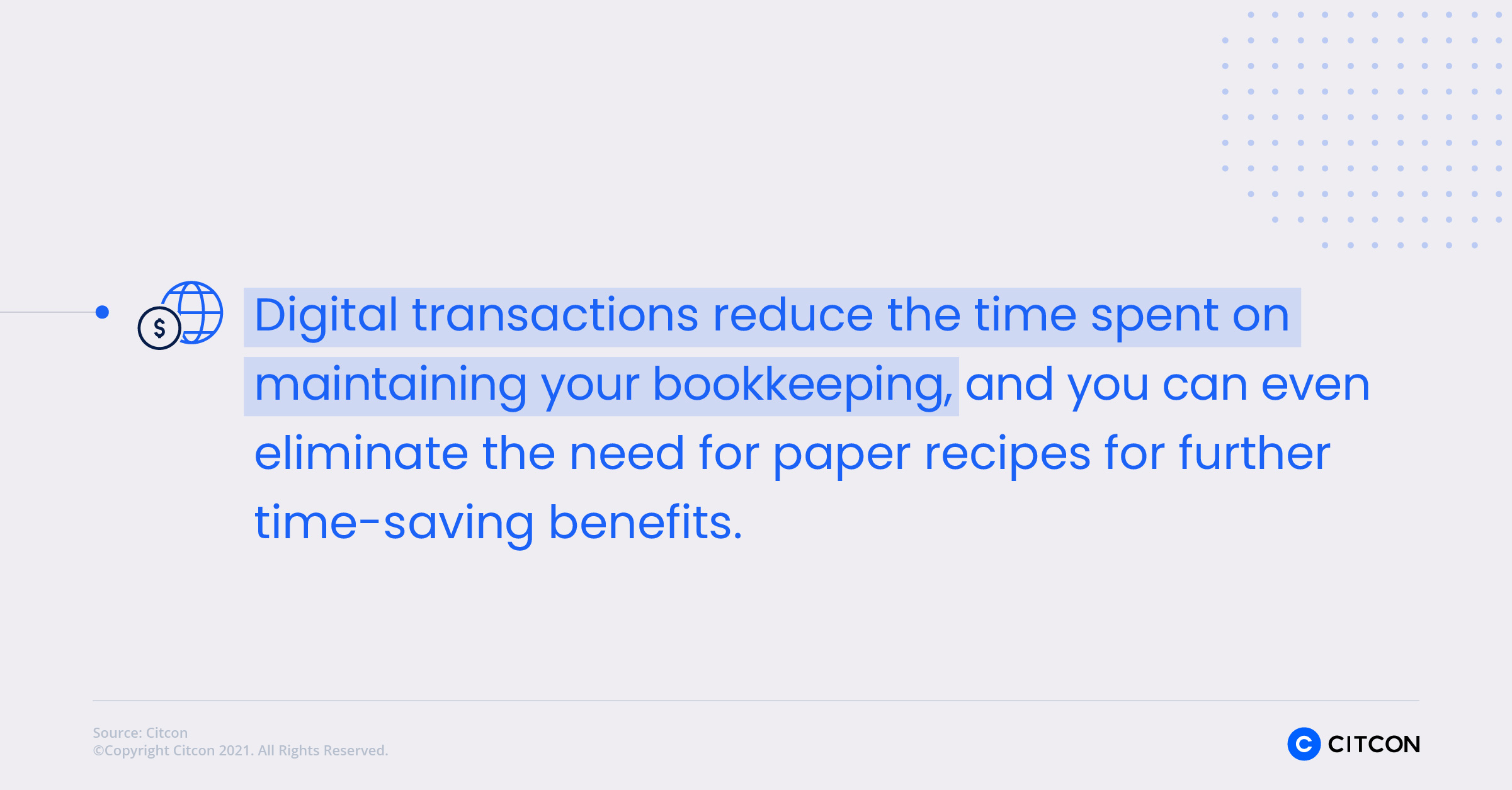 Digital transactions eliminate the need for data entry, as well as the errors and omissions that can come with the data entry process. Because all of your transactions are automatically recorded, you don't have to worry about invoices and receipts backing up, and your books will automatically be current. There's also a reduced need for time spent maintaining your bookkeeping, and you can even eliminate the need for paper recipes for further time-saving benefits. 
Keep in mind that many mobile payment gateways offer integrations with the platforms that you're already using. Your payment gateway might integrate with your shopping cart through Salesforce Demandware, Shopify, WooCommerce, and more, so it becomes a natural extension of your existing software and your payment data is automatically imported into your records. The same is true of POS software like Microsoft Dynamics, Toshiba, Cegid, and more. Such integrations make the process of accepting mobile payments a seamless one that enhances your digital data, rather than adding on one more to-do to your bookkeeping responsibilities.
Choose the Right Mobile Payment Gateway
If your business isn't already accepting mobile payments, it's time to start. The many benefits you'll enjoy, including an improved customer experience, better and easier bookkeeping, improved security, and the overall ease and convenience of these payments more than justify the decision to accept mobile payment methods. 
That decision is also made easier when you consider how easy and cost-effective it is to implement a mobile payment solution. Today's payment gateways feature many integrations so they can become seamless additions to your existing systems, making for a fast and easy onboarding experience. As a result, you can quickly start to enjoy the benefits that these payment methods offer.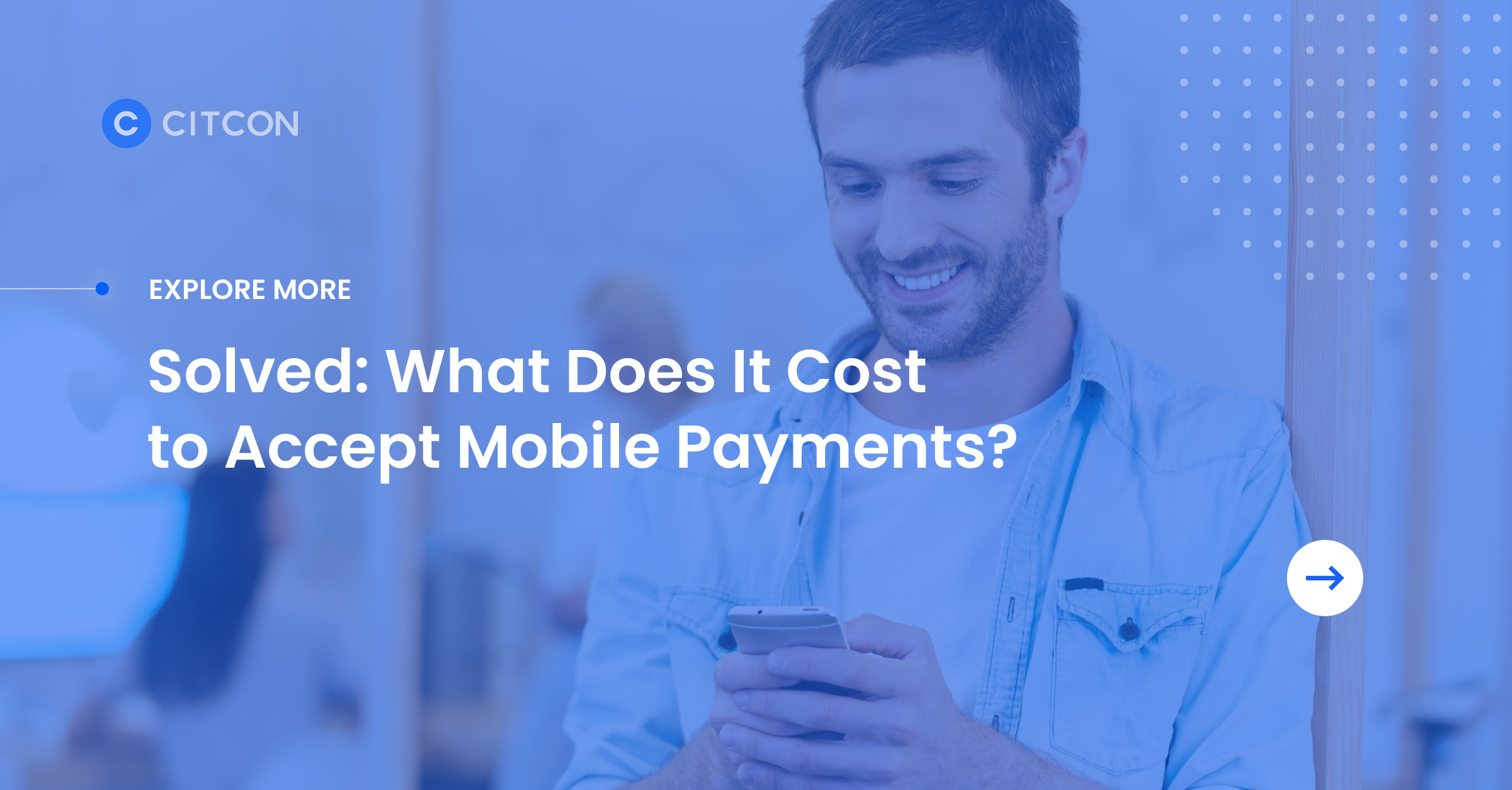 Citcon offers a simple integration for all mobile payments, so your business can embrace contactless payments. Scan QR codes with the Citcon mobile app, or send secure payment likes or QR codes by text, email, or chat. Citcon also integrates with POS hardware, software, and gateways, allowing your customers to use the payment option of their choice. Since Citcon accepts payments from providers like PayPal, Venmo, WeChat Pay, China UnionPay, Alipay, Gcash, and more, your customers will be able to use their current payment methods that they already know and trust. 
Request a brief, no-obligation demo with a Citcon team member today.