How to Enter the Chinese Market for Retail eCommerce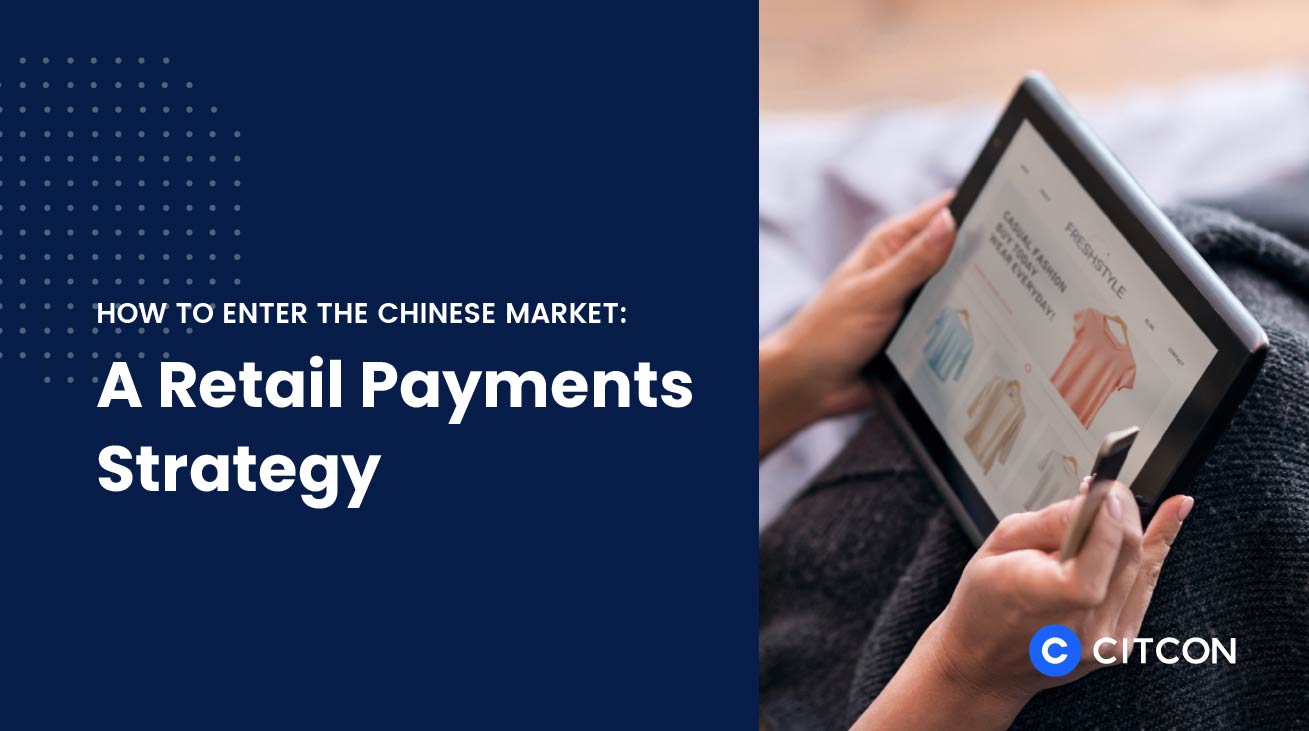 By Jamie Elgie
If you are a retailer strategizing how to enter the Chinese market for eCommerce, it is essential to understand Chinese consumers' preferred payment methods.
In China, cash has become a thing of the past. Chinese consumers use mobile payment methods virtually everywhere — at airports, hotels, shops, and restaurants as well as online. Thus, as a retailer exploring a China market entry strategy for eCommerce, it is important to consider accepting mobile payments. 
Understanding the Chinese Mobile Payments Craze 
In 2017, Alibaba (through Alipay) and WeChat created mobile payment apps using QR codes. This move effectively sparked a mobile payments revolution based on two key factors: high levels of smartphone usage and bank account ownership.
Both factors formed a solid foundation upon which Alipay and WeChat Pay could build their mobile wallet empires. Also known as third-party payment companies, mobile wallet providers like Alipay and WeChat Pay need smartphone-savvy consumers with underlying bank accounts to help support their financial infrastructures.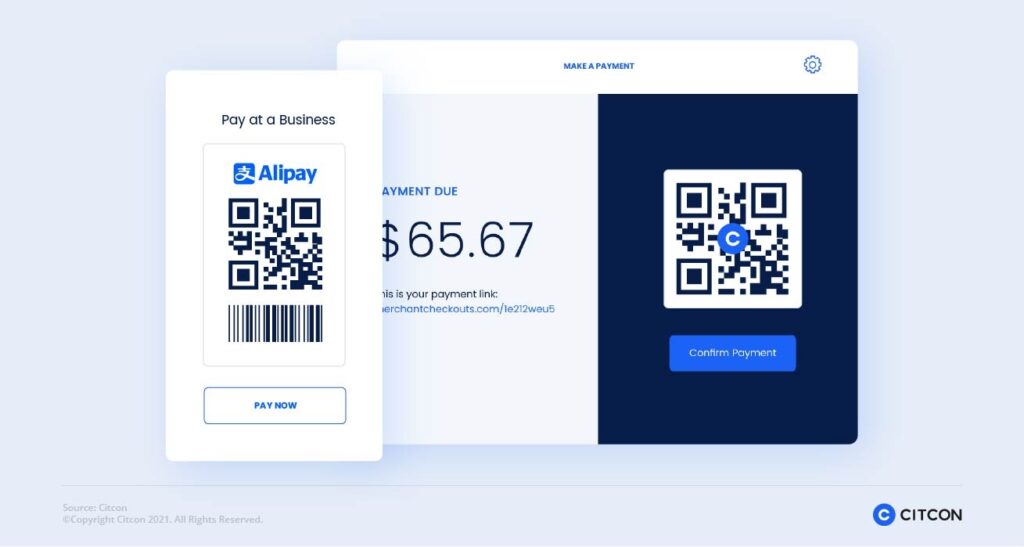 To say that these mobile wallet providers succeeded is an understatement. Over 640 million people now use Alipay and WeChat Pay for more than one product category, and more than 190 million people for more than five. Alipay alone links its apps to one million restaurants, 40,000 supermarkets, and 300 hospitals.

Top Payment Methods in China
If you want to tap into the Chinese market as an online retailer, it only makes sense for you to make it convenient for Chinese consumers to pay you. The top payment methods in China are the following mobile wallets: Alipay, WeChat Pay and China UnionPay.
Why a China Market Entry Strategy Is a Smart Move
China is the global consumption superpower and has strong spending power. 
In China, consumer spending in 2020 reached $8.5 trillion and is set to more than

double

by 2030.

In 2019, cross-border

eCommerce sales

reached $1.8 trillion.

In addition, the middle class population in China is rising. More than

half

of all Chinese live in relatively well-to-do households (annual disposable incomes of 140,000 renminbi to 300,000 renminbi) where they have ample funds for perks like regular meals out, beauty products, flat-screen TVs, and holiday travel.
Related Read: Everything You Need to Know About the eCommerce Market in China

Engaging Chinese Consumers in Cross-Border eCommerce
Cross-border eCommerce is an increasingly popular way for Chinese consumers to shop for quality products from all over the world, products to which they otherwise lack access. 
When buying overseas goods, Chinese consumers

engage

in cross-border shopping to get higher quality products (67%), to avoid counterfeits (45%), and to take advantage of lower prices (35%).

Studies

reveal offering diverse payment options reduces online shopping cart abandonment rates and chargebacks, ultimately resulting in more revenue.
It's no wonder then that, when it comes to a China market entry strategy for eCommerce, accepting mobile payments can do wonders for your sales. Citcon, an all-in-one payments gateway, provides retail companies looking to enter the Chinese market with that opportunity. In fact:
85% of the WeChat Pay and Alipay transactions in a US retail environment are Citcon.

40% of retailers that launched PayPal and Venmo use Citcon.

What Merchants Need to Know About QR Code Mobile Payments
The letters QR mean quick response. The goal of any QR code is to enable consumers to access information instantly. App users can use these codes to:
Verify online accounts and login details

Gain Wi-Fi access using stored encryption details

Send and receive payments
As a merchant, you should use these codes to offer your clients an exceptional user experience (UX). Through apps like Alipay, WeChat Pay, PayPal, and Venmo, your clients can conveniently scan a QR code to pay you for your products or services. 
QR codes may have physical similarities with barcodes, but they have many advantages over their old-fashioned predecessors, particularly when it comes to payments. Here are some benefits of using QR codes:
Ability to store more data:

Barcodes can represent up to 25 characters, while QR codes can reach up to 4,000.
Physical size:

QR codes can be ten times smaller and still be readable, allowing merchants to print smaller labels.
Better readability:

Barcode scanners have to be in line with the code, but screens can read QR codes from any angle. 
High error correction margin:

You can still scan a QR code damaged by 30%. 
There are two types of QR codes: static and dynamic. You cannot change the information on static QR codes once you produce them. When it comes to payments, these codes typically lead clients to a peer-to-peer payment method. We do not recommend using these codes for enterprises because they attract hackers with malicious intent.

With a dynamic QR code, you can edit URL content, track data, and provide more secure payments. You can change the destination URL any time even after you print your collateral.
Check out this video to learn more about how you can use dynamic QR codes for your retail business:
Accept Payments from Chinese Consumers the Easy Way
To engage Chinese consumers in cross-border eCommerce, retailers exploring how to enter the Chinese market should take advantage of locally preferred payment methods like Alipay, WeChat Pay and ChinaUnion Pay mobile wallets.
Citcon offers one simple integration for 100+ mobile wallets, including Alipay, WeChat Pay, PayPal, and Venmo. To see how it works, request a short, no-commitment demo with a member of the Citcon team today.