Evolution of Payments: A Look Back and Ahead

The rise of digital payments has made making and accepting payments easy and convenient. To appreciate where we are now and get a sense of what the future might hold, let's look at how payments have evolved.
Payment Evolution: How Far Have We Come?
After using coins for hundreds of years, societies progressed to paper payments as the cost of minting precious metals became cost-prohibitive and inconvenient. The trend toward greater convenience continued with the first electronic payment debuting in the early 1870s.
Here's a brief history of payments that highlights the defining moments on the road to where we are today with digital payments.
Timeline of the Evolution of Payments
• Roughly 600 B.C.: The first coins were minted. This appears to be when payment systems started working with commodity money rather than the barter system.
• 1659: The first drawn notes, eventually named cheques (or checks), were introduced by bankers in London.
• 1871: Western Union debuted electronic fund transfers (EFTs). 
• 1979: Visa debuted the credit card payment terminal at the point of sale. This was a critical innovation for payment systems. 
• 1994: Visa processed the first-ever online payment, and eCommerce was born. 
Since 1994, digital payments have evolved to where we are today — a time when mobile wallets have replaced the need for card-present transactions.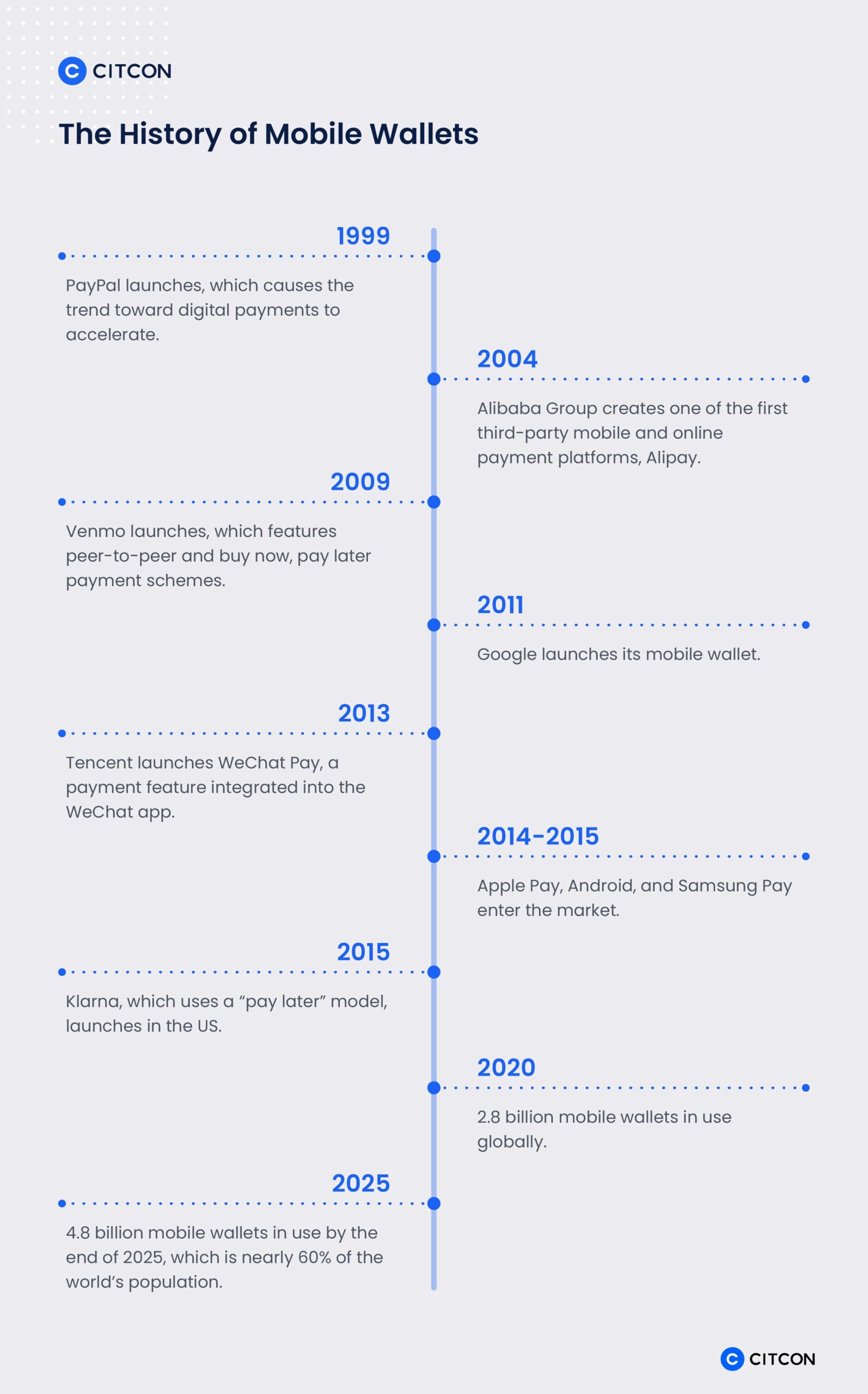 Mobile Wallet History 
The concept of the mobile wallet isn't new. Digital wallets have been around in some form since the 1990s, but smartphones have not. It was only when mobile wallets became easily accessible via smartphones that their popularity exploded.
When PayPal launched in 1999, the trend toward digital payments accelerated. In 2004, Alibaba Group created one of the first third-party mobile and online payment platforms, Alipay, which currently claims more than 1.2 billion users globally.
In 2011, Google launched its mobile wallet, followed shortly by the debut of WeChat Pay in 2013. Apple Pay, Android, and Samsung Pay entered the market in 2014 and 2015. 
Since then, mobile apps with peer-to-peer and "buy now, pay later" payment schemes — including Venmo and Klarna — have made these alternative payment methods even more popular.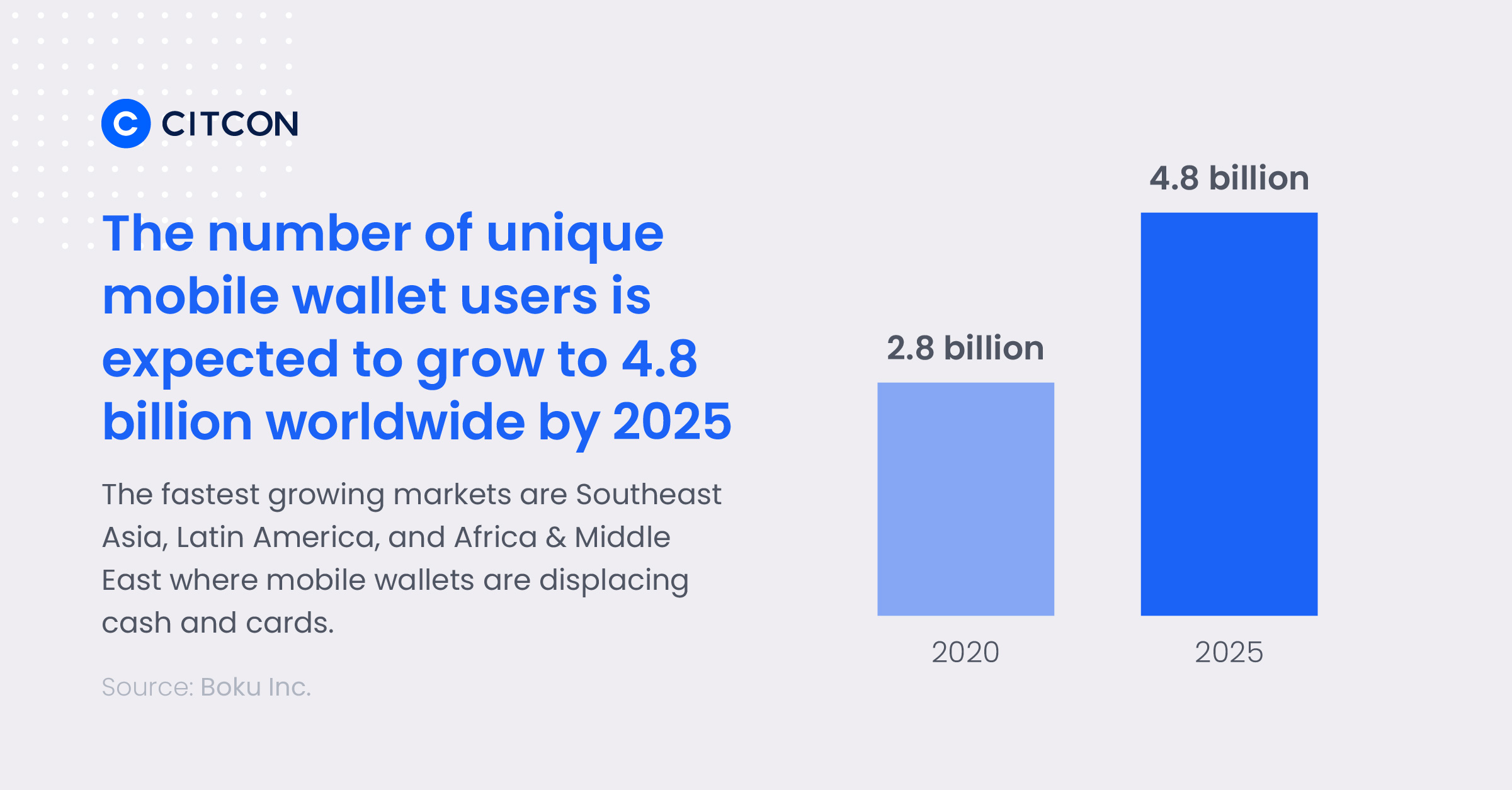 Merchants currently accept mobile wallets in more than 50 countries. As the digital payment evolution continues, it is projected that there will be 4.8 billion unique mobile wallet users worldwide by 2025.
Payment Evolution: Where Are We Now?
In 2020, as the world migrated toward contactless payment solutions, digital payments saw a tipping point. More consumers began realizing the benefits of cashless payment options and adoption rates were driven even higher.
Benefits of Mobile Wallets Today
Some of the most significant benefits of mobile wallet payments for consumers include:
• Convenience. Using a mobile wallet enables faster contactless purchases. Smartphone keychains and digital wallets populate payment information securely and instantly.

• Fraud reduction. Payment information stored in mobile wallets is tokenized, so sensitive card numbers aren't transmitted when making purchases. Transactions are covered by the same security and privacy protections as a physical card.

• Perks. Loyalty cards deliver added value for consumers, as well as merchants. With mobile wallet accessibility, it's easier than ever to incentivize shoppers to add more to their carts and become loyal customers. 
The perks don't end with card companies. For example, the world's largest hospitality group, IHG, launched its loyalty program on WeChat. Members can instantly check their points, explore booking options, manage existing reservations, and enjoy exclusive offers directly in the WeChat app. Because WeChat Pay is the mobile wallet inside the WeChat app, payments are seamless.
The accelerated use of cashless payments has reshaped the payments landscape. Traditional means of paying for things (with paper money and checks) are poised to undergo radical change, while contactless payments made via mobile wallets are here for the long haul.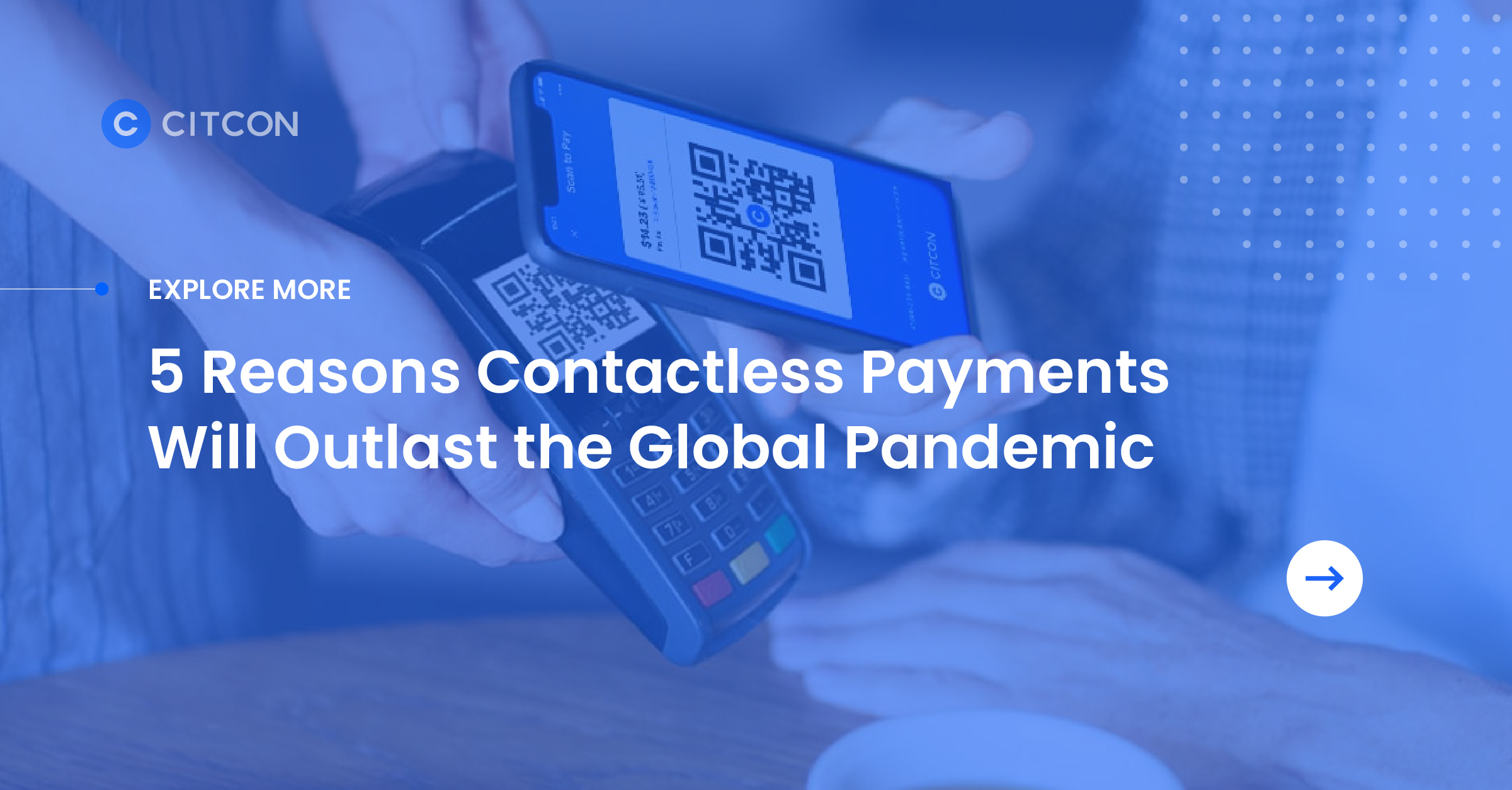 Payment Evolution: What's Next?
Mass global adoption of cashless payments may not be a current reality, but it is on the horizon. PwC Global predicts global cashless payment volumes will increase more than 80% by 2025. 
Cashless payment volumes are growing most rapidly in countries located in APAC, Africa, and Europe, while the United States continues to experience a steady climb.
As more and more merchants accept mobile payments, we anticipate wallets like Alipay and WeChat Pay to be welcomed alongside Venmo and PayPal at millions of US businesses. This adoption will not only benefit the consumer, but will also benefit merchants in the following ways:
• Fast, frictionless transactions. Mobile wallet payments are faster than chip and magnetic stripe cards, allowing for an expedited checkout process..

• Reduced PCI burden. Since mobile payments are tokenized, they are incredibly secure. Neither the merchant nor the consumer has to worry about customer financial data being exposed. Because sensitive data is never stored in a merchant's system, tokenization reduces cumbersome PCI compliance burdens.

• More options with cryptocurrency. Mobile payments aren't limited to fiat currency. Today's digital payment platforms make it possible to accept alternative currencies such as crypto.
The Future of Payments Is Bright 
We know the days of cashless, contactless payments are here to stay. Increased interest and adoption of eCommerce and digital payments around the world continues to grow. According to Global Newswire:
• More than half of the world's population will use mobile wallets by 2025. China is reaching maturity while Japan, Korea, and Taiwan are set for hyper-growth. The Far East and China continue to be the largest mobile wallet region in the world with 1.34 billion users in 2020. New markets including Japan, Korea and Taiwan will continue to see accelerated adoption of mobile wallets with 98.4% market penetration by 2025.
• Southeast Asia is the fastest-growing mobile wallet region. Mobile wallet use will grow by 311% between 2020 – 2025, reaching 439.7 million wallets in use across Indonesia, Malaysia, the Philippines, Singapore, Thailand and Vietnam from 141.1 million in 2020. It's only a matter of time until mobile and digital payments become the preferred global transaction standard.
To compete in today's marketplace, merchants must offer customers the most up-to-date convenient and safe payment options. To learn more about digital wallets and the future of digital payments, connect with one of our Payments Professionals.