Your Guide to Alipay and WeChat Pay & How to Grow Business with Chinese Consumers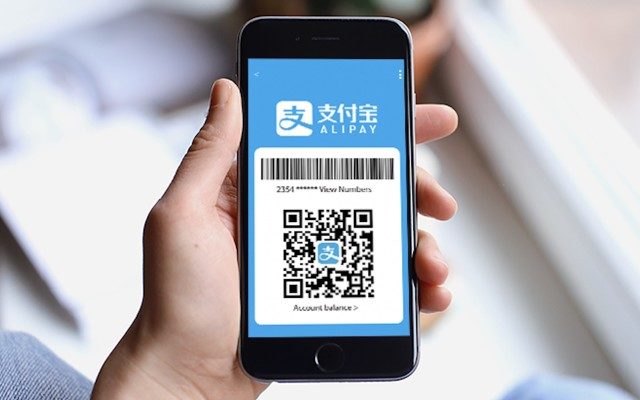 It's a given that businesses are always looking for an easy, cost effective way to add new customers. Often times they must invest more in their product, marketing or sales to do so. But what if simply accepting a specific type of payment method meant access to a lucrative new market? That opportunity is sitting right in front of American and European companies.
Data shows that offering a mobile payment option to Chinese consumers – who rely heavily on the mobile payment platforms Alipay and WeChat Pay for their purchasing needs – is a surefire way to attract their business.
93% of Chinese tourists said they prefer to use mobile payments when overseas. 73% said they would spend more if a business offered them a mobile payment option. According to a recent survey conducted by Nielsen, "Chinese tourists expressed 'convenience, speed, and familiarity' (64%) as the primary reason for using mobile payment while abroad. "
Even more data backs up what intuitive people could have probably concluded: That offering a familiar payment method that breaks through any language barrier would make shopping at their store more desirable. WeChat Pay and Alipay also make calculating a U.S. price equivalent in Chinese currency simple for its users.
But what about the market size? Is this really something U.S. and European companies should put on their priority list?
The answer is in the numbers. There were 3 million Chinese tourists who visited the U.S. just last year. On average they spent $7000, two times higher than their Japanese and Korean counterparts. By 2020, it's estimated that $60 billion will be spent by Chinese consumers in the U.S. It's abundantly clear that the companies who want to win in the future will start catering to Alipay and WeChat users now.
What is Alipay and WeChat Pay and How Many People Actually Use These Platforms?
Whether it's the retail or hospitality industries, or e-commerce companies, Alipay and WeChat Pay users need to be top of mind. These two payment platforms have an incredibly large and active user base. iResearch conducted an incredibly insightful report last year about the Chinese mobile payment market. The following are key data points from their study:
92% of the mobile payment in China is made through Alipay and WeChat Pay
62% of business-related transactions are through Alipay
There was a 381% increase in mobile payment transactions in 2016 and they're expected to achieve a 68% growth rate next year
74% of all online payments are mobile
Two fifths of in store payments are cashless
The numbers show just how ingra mobile payments are in the life of Chinese consumers. This is in stark contrast to their U.S. and European counterparts. Mobile payments are not a staple of either population, which is why businesses here don't recognize the need to adapt.
As for the platforms themselves, their simple ease of use correlates with their popularity. For example, if a Chinese tourist enters a storefront retailer in the U.S. and wants to use their Alipay or WeChat Pay account, the U.S. merchant would just need to have a QR code they can scan, or better yet, a POS machine which will allow the Alipay or WeChat Pay user to deduct money from their account, transfer it to the seller and print a receipt on the spot.
E-commerce companies have an even easier time accepting WeChat Pay or Alipay. It works similar to an in-store purchase, only a QR code pops up on the screen, and the user then scans it to deduct funds from their account.
And E-commerce companies should note just how quickly this payment method is growing for online shoppers. The graph below shows that double the number of WeChat users preferred the WeChat Pay method in 2016 compared to 2015.
Image source: WalktheChat
What's even better is that through WeChat Pay, brands can market and message their loyal customers. According to a post on Medium, "92% of these global brands actively manage their WeChat public accounts. Unlike traditional CRM tools, WeChat enables brands to do better-targeted campaigns based on consumer persona using WeChat data, as well as 1-on-1 customer interactions via the messaging and chatbot channels."
The Chinese Consumer Market: Looking at Mobile Payment Beyond the Numbers
Imagine if you went overseas and none of the stores accepted Visa, Amex, or Mastercard. You would be far more likely to spend less on your trip, while not thinking too fondly of the stores that made shopping more of a hassle.
But there's more to the rise in mobile payments throughout China than just ease of use. In the early 2000's, when paying for non-storefront services began to grow around the world, many Chinese consumers did not feel secure using their credit cards on the web or over the phone. Alipay and WeChat Pay are 3rd parties in the buyer / seller transaction, and keep the purchase amount in escrow until the buyer confirms they received their order or service. (There are of course plenty of ways for a seller to raise a dispute if they feel the buyer is being unfair.)
This method of transaction naturally caught on with Chinese consumers, and partly explains the massive popularity of mobile payments in that country today.
Companies should not just think about mobile payments as an opportunity for upselling or increasing the number and rate of repeat buyers. Their are real ramifications on branding and influencing future purchasing behavior of Chinese consumers, as well as trust.
Repeat travelers and shoppers are likely to pass over stores where shopping and paying is not as easy or secure. Adding payment options like Alipay and WeChat Pay will add future customers to your business, not just make life easier for current ones.
Alipay and WeChat Pay Offer More Benefits to American and European Companies Than Just Access to Their Users
At Citcon, we provide all the expertise and technical support needed to get your business Alipay and WeChat Pay ready for Retailers, eCommerce and businesses in Hospitality industry.
Easy to Use and Quick Integration
Our versatile POS terminal helps you process mobile payments over WiFi or 3G/4G networks. It's as easy as entering the payment amount and scanning the customer's mobile wallet. The important thing to keep in mind is that Chinese consumers execute these steps all the time. When they enter your store, this POS terminal represents to them comfort and payment security.
What's even better is that if you have a POS terminal already, we can make it Alipay and WeChat Pay ready with just one API call. For businesses that are strictly ecommerce or sell through an app, online payment integration is made easy through our API.
40% Lower Rates
International credit card rates are unnecessarily high, and accepting Alipay and WeChat Pay with the help of Citcon can save you as much as 40%.
Higher Merchant Security
With mobile payments there is no charge back or risk of fraud. If a merchant sells goods or services worth $100, it's guaranteed that you'll receive the full amount from consumers. With WeChat Pay and Alipay, you won't be left out to dry, and can't be liable for fraudulent activity.
Enhanced Online Marketing & Reach
A WeChat official account is similar to having a Facebook page. It serves as a mini social advertising program for merchants to create content, personalized messages, marketing campaigns, build a social CRM, and launch precise targeting campaigns for the 1B active users of WeChat
Alipay's Discover Platform, which directly integrates with Alibaba's Travel business "Fliggy," helps drives traffic and push local travel tips and merchant offers to tourists once they book a trip.
Based on the geo-location of the Alipay user, the Discover Platform helps them find merchants nearby, receive coupons and rewards, discover the best local experience and share their experiences with their social network. It also enables local merchants to better target and connect with Chinese consumers.
Citcon is ready to help your company enjoy all these advantages and change the way you attract Chinese consumers. Contact us by filling out the form below or give us a call at 1-888-254-4887.
If you have any questions, send us a message. We will get back to you soon!