8 ways WeChat can help luxury brands reach Chinese consumers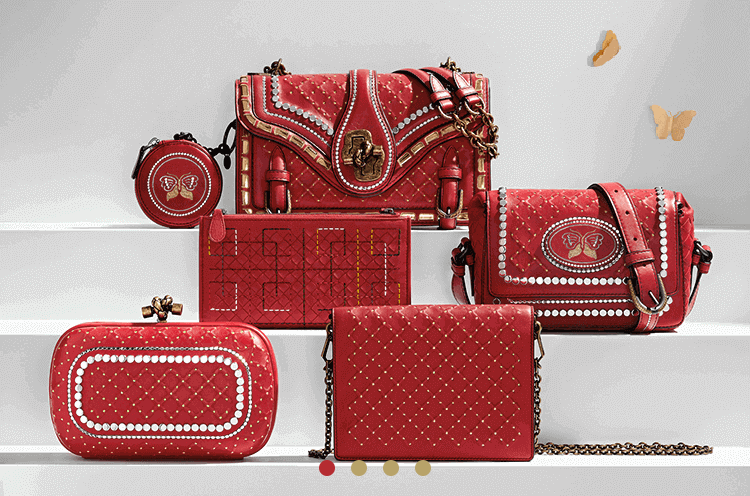 The luxury Chinese consumer expects a fully integrated shopping experience. 
There's no doubt that China is the place to be for luxury brands right now. So how can businesses tap into this huge market? Thankfully, China is one of the most digitally innovative countries in the world, which means companies have a host of opportunities to enter the market.
Here are eight ways WeChat can work magic for a company based outside China.
1. WeChat Pay 
Having WeChat Pay is a must for just about any business type. A number of places outside China, such as London's Camden Market, are seeing increased uptake in the use of WeChat Pay. While Chinese travelers can pay by credit card if they have to, most of them want to be able to pay by WeChat.
June: social media beauty posts that will bring out the shopaholic in you
Companies such as Britain-based Ksher Wikaas can create such WeChat commerce; there is a mini-programme which essentially serves as your "shop", and further in-app, web-based or in-store WeChat payment methods.
It's true that Chinese travelers may be able to pay by credit card, but they want to pay by WeChat
Working with the Scottish Whisky Experience, Ksher Wikaas has installed proprietary EDC (electronic data capture) devices, which provide an easy way for Chinese visitors to pay for their favorite whiskey tipple. Meanwhile, the prestigious Royal Edinburgh Military Tattoo has installed WeChat Pay options onto its website so that Chinese visitors can purchase tickets online using WeChat Pay.
2. Mini-programmes: your 'China website'
E-commerce has become We-commerce
E-commerce has become we-commerce. The preference for WeChat Pay merely scratches the surface of the amazing WeChat world. When a customer pays for something with WeChat, they are added to your database. This allows your company to offer them special promotions, loyalty programs, and functionality such as store-finders. You can easily forward this information to your customers' contacts or to their "Moments" feed, and they, in turn, can click through to your online store, and more.
As an example, WeChat KOLs (key opinion leaders) such as Xiaoxiaobao Mama are making over £5 million (US$6.65 million) in monthly sales via their WeChat mini-program – which is essentially a mini-app within WeChat that is easier and less costly to build than a stand-alone app.
Launched in December, the WeChat Brand Zone was taken up by Longchamp, Tiffany & Co, Cartier, Louis Vuitton, Michael Kors, Swarovski, Montblanc, Gucci, and Lancôme. The Brand Zone keeps a brand's WeChat account (for content), online store and even CRM (customer relationship management) are held in the same place. The UX (user experience) is seamless, and brands can customize how they use the options available to them – meaning flexibility of presentation. Importantly, having everything held within their own WeChat zone means that the consumer can fully trust the authenticity of the product.
Eugene Tong discusses how social media democratized fashion
3. Customer relationship
… having a China-based team for full CRM via WeChat creates the personal touch that Chinese consumers love
Air France's WeChat account has a customer service chat function on WeChat, which can reply to customer queries in Chinese or English. Customers can use the service to perform tasks such as choosing seats, specifying baggage needs and canceling flights. Even for a brand still mainly outside China, having a China-based team for full CRM via WeChat creates a personal touch that Chinese consumers love.
4. Online-to-offline
Via your WeChat account, you can let Chinese customers know where your stores are around the world and more
It's not just the convenience of having WeChat Pay within your main social media and communication app, but also the ability to provide the luxury Chinese consumer with a fully integrated shopping experience. 54 percent of luxury Chinese shoppers say that omni-channel shopping experience is "non-negotiable" (BCG Global Consumer Insight), which shows where the preference is heading, even on such a new tool.
Via your WeChat account, you can let Chinese customers know where your stores are around the world and more – during Golden Week last year (China's national holiday in October), Hugo Boss offered customers special deals at various stores outside China, based on the buzzwords "duty free", and offered special deals when they arrived.
Chinese celebrities who make lots of money from social media
5. Loyalty programs
IHG, the world's biggest hospitality group, launched its loyalty program IHG Priority Club on WeChat. Members can instantly check their points, booking options and manage existing reservations in the account, as well as enjoy exclusive offers.
Shangri-La Hotels' WeChat has a function for price comparisons between all of their hotels, and some hotels (such as Pudong Shangri-La) have a flash sales page for special deals on rooms, F&B, CHI the Spa, and so on.
6. Previews and pre-booking
Warner Brothers Studio Tour Hollywood now has a WeChat account which gives Chinese visitors guidance as well as live-streams of tours, giving direct access to future visitors.
The Asian Art Museum in San Francisco has an official WeChat account and accepts WeChat payments at the museum itself. Having paid with WeChat, visitors can enjoy exclusive benefits such as a Chinese audio guide and map.
7. Detailed guides
WeChat CityExperience has launched, with the tourism boards of Dubai, London and Sydney offering guides on the mini-program to give Chinese tourists help and guidance in navigating major cities and learning about their cultures and histories from official sources.
British Airways tugged on heartstrings with its Flying the Nest Campaign, centered on a Chinese student receiving a surprise visit from her parents when studying in the UK. It called on the emotions of an only child studying overseas and her need to impress and take care of her parents when they are visiting her. The campaign was coupled with a travel guide — available from WeChat and via a QR code — which highlights the cultural points of daily UK life.
Who are China's top influencers by commercial value?
8. Internet of things functionality
At Caesar's Entertainment's LINQ Hotel & Casino, guests can use WeChat to control their room functions such as lighting, air conditioning, curtains and door locks, and to order room service.
The article was originally published on SCMP.com