Klarna
Access a new customer segment with one Citcon integration and watch your sales grow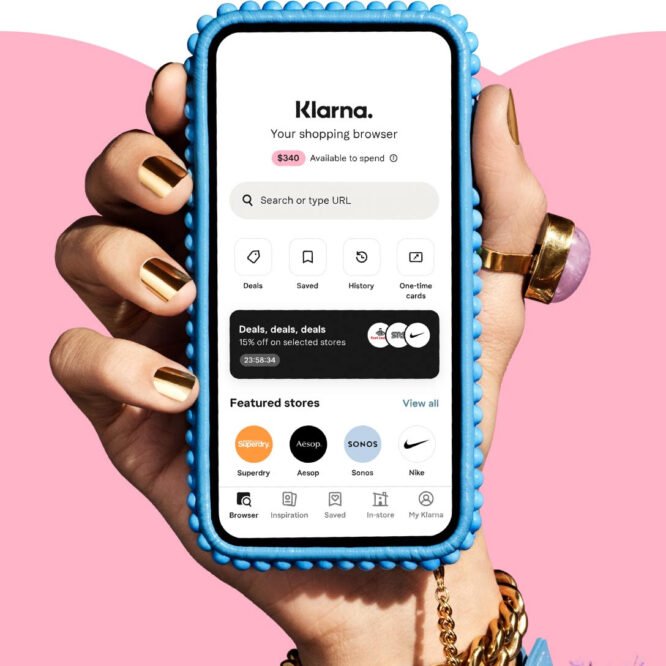 Short-Term, Point-of-Sale Loans for Online and In-Store Purchases
Klarna is a flexible payment solution used predominantly by Gen Z and Millennial consumers, many of whom do not own credit cards and are seeking alternative methods to manage their spend. Customers pay at checkout with partner retailers or buy online and obtain flexible payment options. Regardless of which payment schedule the customer chooses, merchants are always paid up front and in full. Plus, Klarna assumes all risk for defaults, chargebacks, and fraud.
Klarna is used by 15 million U.S. customers and accepted by 250,000 merchants in 17 countries. Unlike other payment solutions, Klarna offers a free rewards club and has partnered with global brands such as Nike, Sephora, Sonos, Express, and others. 
Citcon offers one simple integration for all mobile payments — including Klarna and 100+ other mobile wallet providers, with free setup and easy onboarding.
FAQs
Can I Use Klarna for My Business?

Yes. With Klarna, merchants get paid upfront and in full, while customers get the option to pay later or over time. Klarna is one of many alternative payment methods businesses can adopt with Citcon.
How Does Klarna Work for Merchants?

Issuing short-term loans to customers as a merchant can be risky, both financially and legally. So the smart choice might be to accept a buy-now-pay-later (BNPL) payment method like Klarna to give customers financing options while keeping your risk low.
Why Klarna?

Buy now, pay later (BNPL) payment options have seen phenomenal growth, especially during the COVID-19 pandemic. Household incomes have been restricted across the world, but with banks not always keen to provide credit in challenging economic environments, BNPL digital solutions are helping consumers ensure they can still make ends meet.

Sources: Klarna, Merchant Maverick, International Banker