7 Chargeback Statistics Merchants Need to Know
Thursday, September 30, 2021

By Dan Farrell
Chargebacks are a growing problem for many merchants. In a recent study from Juniper Research, eCommerce merchants reported an 18 percent increase in monetary losses since 2020. Additional chargeback statistics of concern to merchants today include the fact that, in 2020 alone, $17.5 billion was lost due to chargebacks and criminal activity, or fraud. It's predicted that $20 billion will be lost in 2021. The popularity of ordering online has continued to increase, and since the COVID pandemic, this acceleration has grown even more.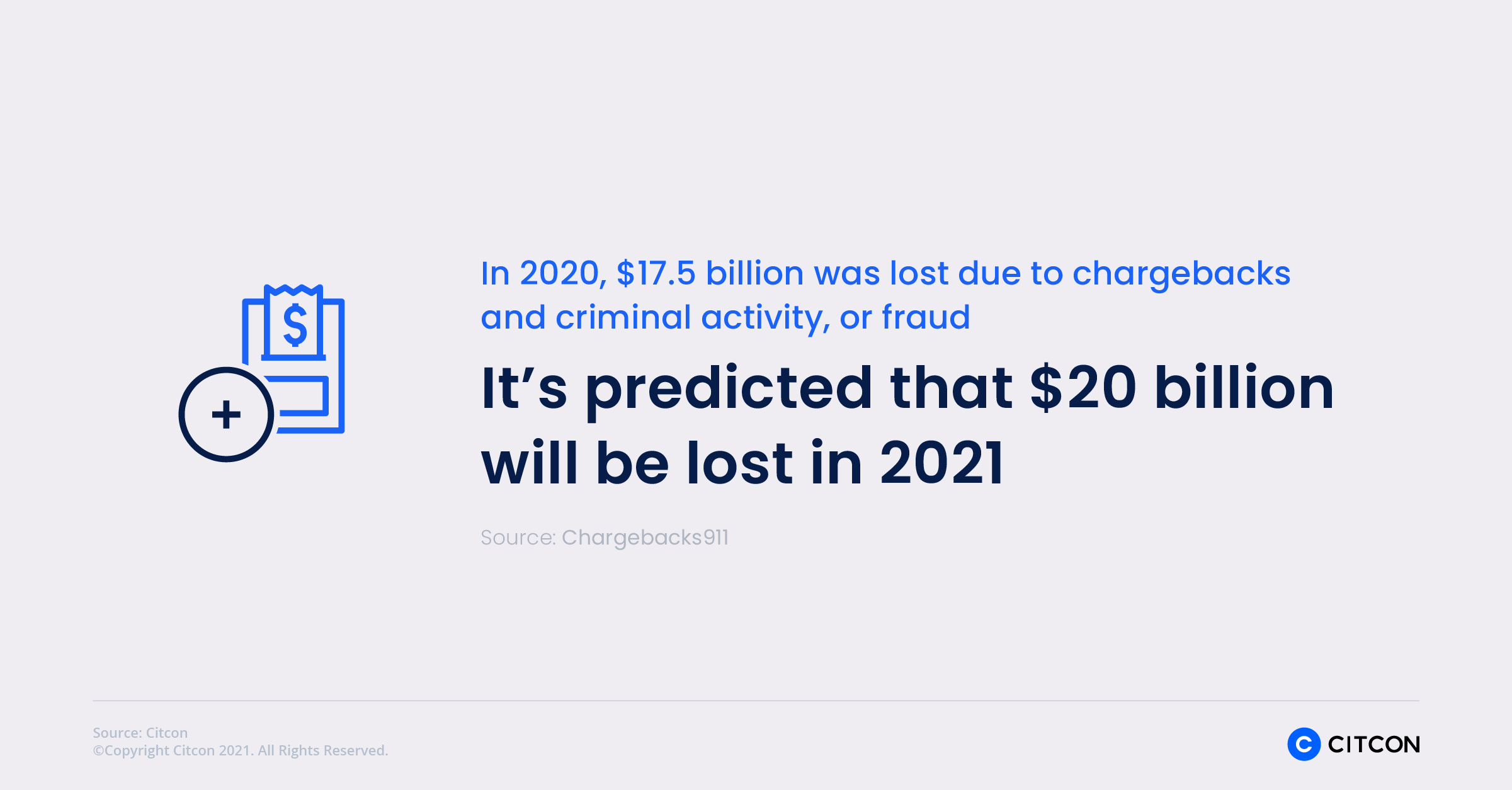 For merchants, the increasing number of chargebacks is becoming an even larger problem, especially as the increase in eCommerce means more and more transactions are taking place online instead of face-to-face, which naturally creates a higher opportunity for fraud, logistic mistakes, and other situations that can result in chargebacks. 
Many customers use a chargeback option without realizing it's different from a refund and some do so purposefully in order to get around the customer service returns process. Merchants should be aware of the increasing damages this can cause, and how they can prevent their businesses from becoming one of many alarming chargeback statistics.
Related Read: 4 Ecommerce Payment Challenges and How to Fix Them
How Are Average Chargeback Rates Determined?
There is not a universally average chargeback rate, although in some cases chargeback rates by industry are available. You can get a decent idea of where you stand by dividing the number of chargebacks by the number of total transactions. For example, if you made 1,000 sales and had 10 chargebacks, that is a one percent chargeback rate. 
If you're not familiar with how acceptable chargeback rates are determined by your banking partners, be sure to ask. Some institutions are comfortable with a higher rate or may take into account the size of your business. 
7 Chargeback Statistics Merchants Need to Know About Right Now
If you're a new or growing business, you might not be aware of everything there is to know about chargebacks. Here are some important chargeback statistics to take in.
1. 81% of chargebacks filed have no valid reason
This means that the cardholder is not filing a chargeback for a valid reason, such as they didn't receive the product or were double charged. The customer may be trying to do an end-run around the whole return process, avoid getting rejected for a return, or simply want their money back without returning the product. 
2. Customers who have a successful chargeback are nine times more likely to repeat it
When someone realizes they can successfully get funds back and in many cases, keep the product, they are very likely to try again. They will often repeat the procedure and chargeback several items at several different companies. For some, this occurred because of economic instability.
3. There is no "normal" chargeback rate
You might see some different numbers being bandied about, but the truth is it's difficult to tell what a normal chargeback ratio is because companies have different ways of measuring it, and credit card companies do not factor other companies into their ratios. For example, Visa does not take into account MasterCard chargebacks when determining a chargeback ratio for a business. The ideal number is of course zero, but most businesses should aim to stay well below a 1% ratio for chargebacks.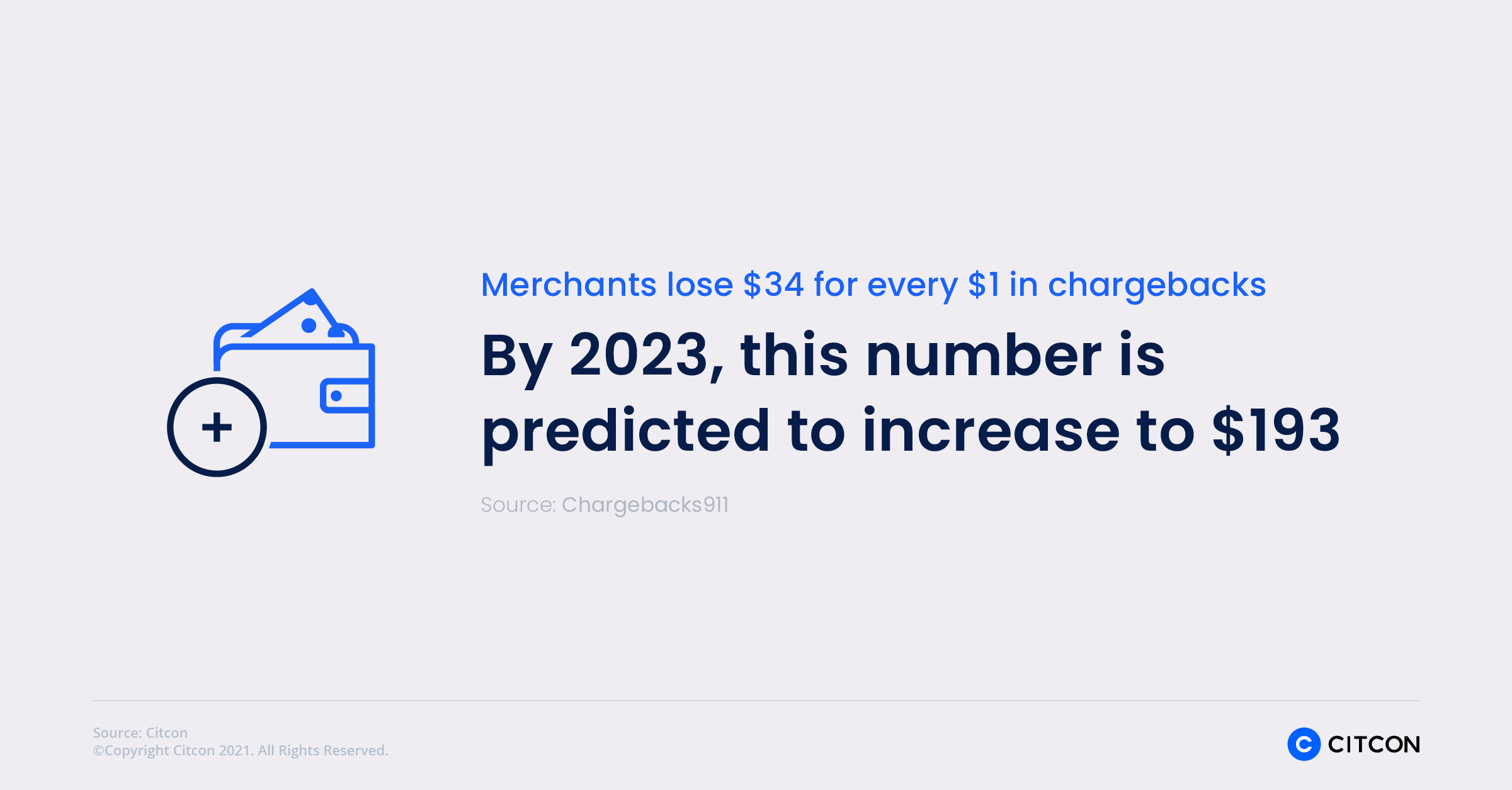 4. Merchants lose money on each chargeback
This is not surprising, but merchants lose $34 for every $1 in chargebacks. By 2023, this number is predicted to increase to $193. The amount is high because it covers the cost of the products, plus shipping and handling, plus other associated fees and labor.
5. Friendly fraud is a problem for 90% of merchants
Friendly fraud is what happens when customers decide to chargeback items they have received, just to see if they can get their money back. While it's a problem for many, only 20% of merchants say they are actively working to prevent it.
 6. A balanced approach to fraud management leads to a lower chargeback rate
According to the survey responses presented in this CyberSource Global Fraud Report, companies that place equal emphasis on detecting fraudulent transactions, streamlining fraud management operational costs, and delivering positive experiences for genuine customers have a chargeback rate four times lower than that of other organizations.
7. Organizations that prioritize balance are less challenged by emerging fraud attacks
The CyberSource report also reveals that companies that employ a balanced approach to fraud management end up identifying and responding to emerging fraud attacks more frequently than other organizations.
Chargebacks are becoming more frequent and more expensive. It is likely that over time, more merchants will need to proactively address this rising issue. Knowing these statistics can help you stay in the know to reduce future chargebacks. 
Related Read: How to Improve Your Payment Acceptance Rate
How Merchants Can Prevent Chargebacks
While it's difficult, there are plenty of things merchants can do to prevent chargebacks from impacting their business. While these efforts may not stop a merchant from becoming one of the aforementioned chargeback statistics entirely, decreasing the number is always helpful and could prevent damage to your business and reputation. Here are some recommended methods: 
1. Check your work
A careful process that involves checking your work can help prevent chargebacks that are a result of human error. For example, making sure your products are shipped out correctly and within the timeline you gave your customers. 
2. Be easy to find
Sometimes, customers may resort to a chargeback because it is easier to contact their bank than it is to contact your customer service. Make it very easy to find how to contact you and your customer service is a breeze to work with so this doesn't happen.
3. Follow regulations 
Most credit card companies and banking institutions require authorization codes or some other form of authorization. Make sure you're adhering to all requests. 
4. Have a dedicated fraud team or process
There are often clear red flags to fraud, such as a first-time purchase spending a large sum of money. Train people in your organization to review these red flags and implement a system that auto-flags potential issues as well.
5. Communicate with customers
Keeping your customers updated on shipping, potential delays, and anything else they should know regarding their order could help a lot. People are used to standards set by retail giants and may grow suspicious if they order and hear nothing for weeks. Even a check-in email could help reassure them.
6. Ensure products are accurately represented 
Many customers initiate a chargeback claiming the description wasn't accurate. Posting accurate descriptions and photos can help prevent this from becoming a problem. 
7. Be responsive to your customers
When customers reach out with questions, you should respond quickly and accurately. A typical rule of thumb is to reply to customer inquiries within 24 hours. Whatever your response time is, make it clear. For example, if you don't respond over the weekend, list hours of operation clearly. You can also have an automated response explaining this so customers are aware.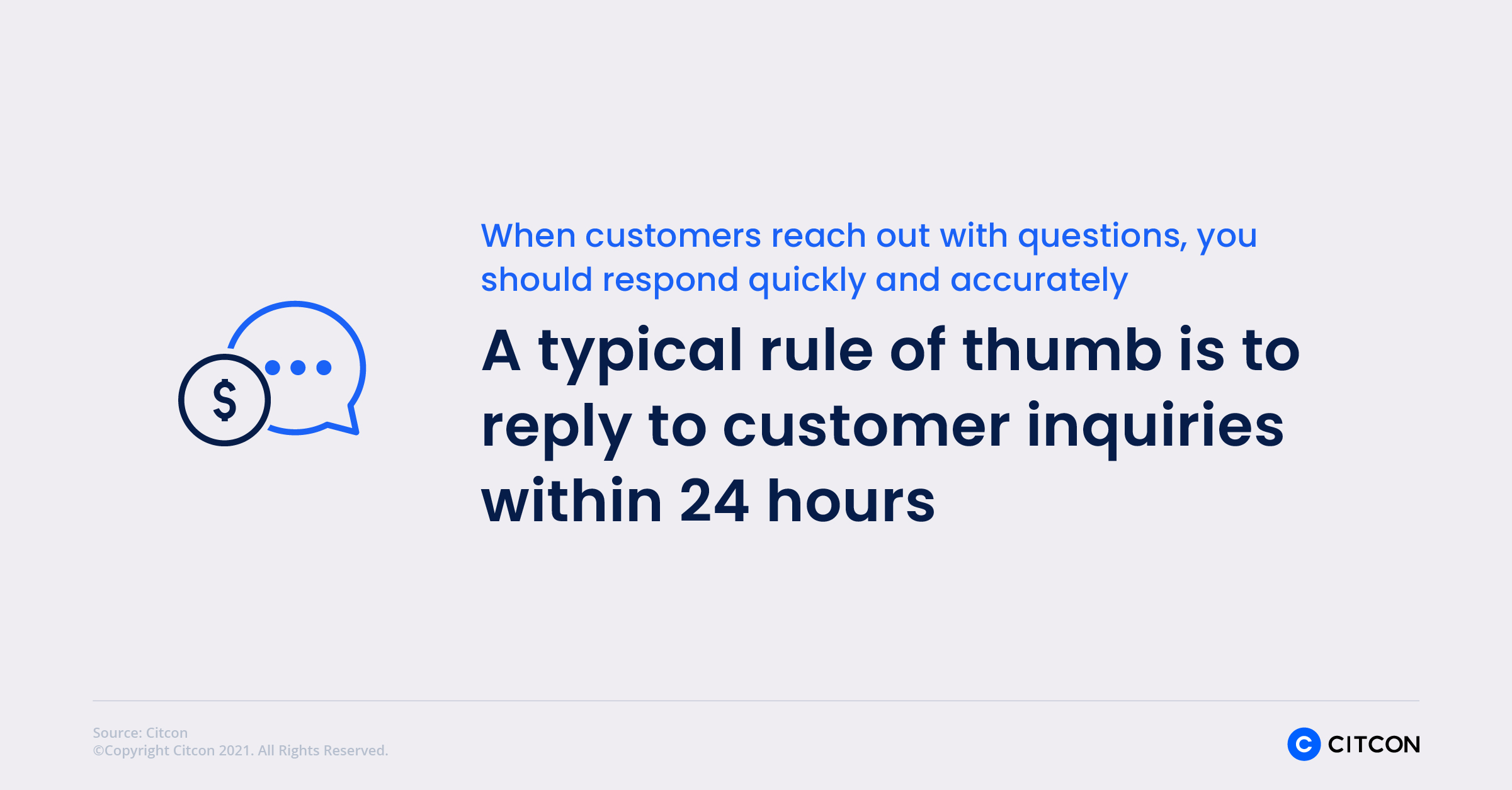 8. Notify customers of refund and processing time
Let customers know when a refund is processed, and when it should appear in their bank account. Direct them to their bank if they do not see it yet, as once funds are released the bank should see they are on their way.
Keeping your customers in the loop can really help you avoid becoming one of these chargeback statistics, as can using resources for this purpose. 
9. Add the right payment options at checkout
Having multiple payment options at checkout and help prevent fraudulent purchases from happening. For example, unlike traditional payment methods, merchants don't accept chargeback liability with certain wallets. So you can add these payment methods online and in-store without worrying about additional fraud or chargeback liability. 
A global payment processor like Citcon can help you quickly add digital wallet options to your checkout process. By adding more payment options you can create a more secure checkout experience and delight international and local customers with their preferred payment method. 
Related Read: How to Start Accepting Venmo and PayPal Now
Preventing Chargebacks Is a Vital Part of Retaining Revenue
As the cost-per-chargeback continues to creep toward $200, it is vital that merchants take the steps now to prevent chargebacks. Without putting in the necessary preventative measures, merchants are putting themselves at risk for huge losses due to fraud and chargebacks. 
Chargeback prevention efforts can go beyond keeping a low chargeback rate. Making improvements like cutting down on customer service response time or have mobile wallet options at checkout will not only help cut down on chargebacks, but improve customer experience. 
Related Read: How Much Does It Cost to Accept Mobile Payments?