3 Undeniable Global Stats About Mobile Wallets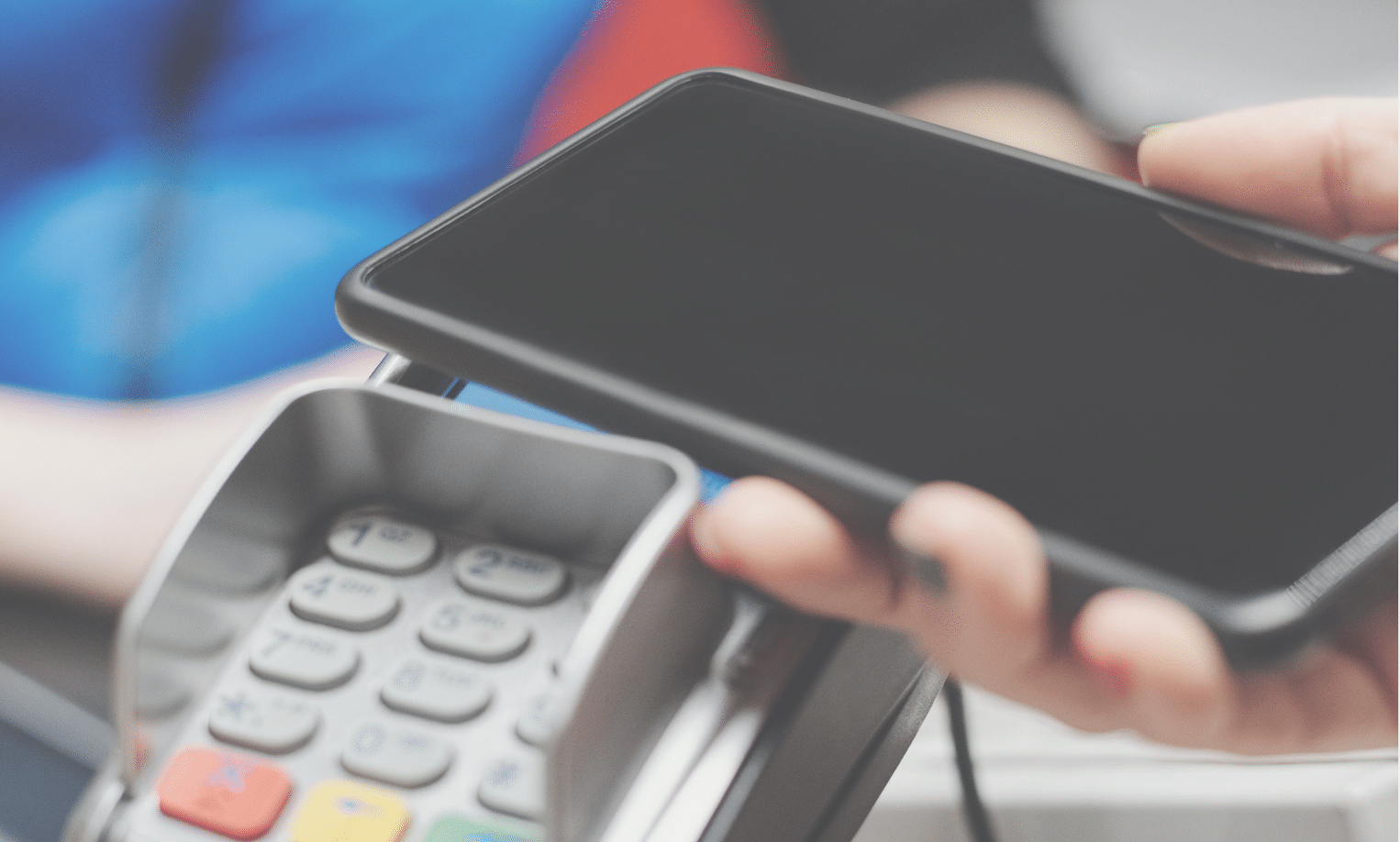 The way we engage with money in a tangible sense is changing. For some, money is still a jingle of coins and crumpled bills in their pocket — but for millions of others, money is an electronic currency, accessed by a digital screen. Any way you look at it — whether digital or traditional — availability and accessibility is the key to purchasing. And mobile wallet usage is at the forefront of a changing world of commerce transactions.
Mobile Wallet Usage Statistics You Can't Deny
In-store contactless mobile payments made through smart devices, digital wallets, and QR codes are on the rise throughout the world, and will likely continue to increase as more customers become familiar with their use. The three undeniable statistics below showcase the disruptive nature of mobile payments and explain why contactless payments may be here to stay.
Related Read: QR Code Payments: What Merchants Need to Know
1. The mobile payment market is projected to reach $12.06 trillion by 2027.
The current use of digital payment platforms—such as Apple Pay, PayPal, Venmo, AliPay, and WeChat Pay—is already significant. In 2020 PayPal had 348 million active users and Apple Pay 441 million. In China, the number of active users is even larger. WeChat had a staggering 1.151 billion users and AliPay more than 1.2 billion. According to a report by Fortune Business Insights, in 2019 the global mobile payment market reached $1.18 trillion and is expected to reach $8.94 trillion by 2027, reflecting a compound annual growth rate of 29%.
The rise of Generation Z as consumers (those under 40, also known as "digital natives") is also expected to contribute to the growth of mobile pay. In 2026, digital natives are expected to comprise 59% of all consumers in the US market. Other drivers for the increased use of mobile wallet payments include convenience, security, and speed.
2. Use of cash for POS transactions is decreasing, while the use of mobile wallets at POS has increased by 19.5%.
The use of cash for POS transactions fell globally in 2020. According to the 2021 Global Payments Report, in 2020 cash was used for only 20.5% of POS transactions (a 32.1% reduction from 2019). In some countries the percentage of POS cash transactions were even lower — 5.4% in Canada and 4.5% in Norway. The use of mobile wallets has picked up most of this loss. In 2020, mobile wallets were used in 25.7% of POS transactions globally. This marks an increase of 19.5% over 2019.
Mobile payments may continue to grow even after the pandemic due to their convenience and an increased embrace of reward programs by both Millennial and Generation Z consumers. The report expects POS cash transactions to decrease globally to only 12.7% by 2024, while mobile wallet POS payments are expected to rise to 33.4%.
3. Use of mobile payments is expected to continue to grow both for POS and ecommerce payments.
Lack of cash or credit cards is no longer an obstacle to purchasing. Even the Girl Scouts have moved on with more than 3,800 troops selling cookies using mobile payments. According to the 2021 Global Payments Report, global digital and mobile wallet usage statistics are expected to increase and reach 33.4% of POS payments by 2024, followed by credit cards (22.8%), debit cards (22.4%), and cash (12.7%). A similar trend is expected in ecommerce, with digital and mobile wallet payments comprising 51.7% of ecommerce payments by 2024, followed by credit cards (20.8%), and debit cards (12.0%).
While use of mobile payments as a whole (globally) are expected to grow, there are some interesting variabilities in trends by region:
Asia-Pacific
The Asia-Pacific region is far ahead of the pack. Even before the pandemic digital/mobile wallet payments had grown in popularity. Digital/mobile wallet payments in 2020 accounted for 40.2% of POS payment methods. This number is expected to increase to 47.9% by 2024.
Middle East and Africa
In this region use of cash is still prevalent, but slowly declining. In 2020, a total of 52.6% of payments at POS were made with cash. This number is expected to decrease to 51.7% by 2024. However, digital/mobile wallet payments at POS are expected to double from 8.3% in 2020 to 16.8% in 20204.
North America
Credit cards were the primary method of payment at POS in North America (38.6%) and are expected to continue to decrease slightly but still take the lead in 2024 (38.4%). However, digital/mobile wallet payments at POS are expected to increase from 9.6% in 2020 to 15.5% in 2024.
Latin America
In Latin America credit cards are also favored as the most popular form of payment at POS. Both use of cash and credit cards are expected to decrease in the next four years. In contrast, digital/mobile payments are expected to grow significantly from 19.8% in 2020 to 31.2% in 2024.
Related Read: Factors to Consider When Entering a New Market
Accept Mobile Payments with Citcon
With Citcon's all-in-one payment solution, you can engage with two billion digital and mobile wallet users around the globe. Our mobile payment infrastructure can help you drive online and in-store traffic, build customer loyalty, and increase revenue. To learn more about how your business will benefit from partnering with Citcon, request a demo or contact us today.