Buy Now, Pay Later: What It Is and How It Works for Merchants

The credit system has been around, in one form or another, for hundreds of years. Until recently, the most commonly accepted form of credit has been credit cards, however consumer trends are shifting to favor a different form of paying over time. In 2015, a company called Afterpay introduced a new payment option: buy now, pay later (BNPL). 
Since 2020, this alternative method of paying for purchases has surged alongside the growth of online shopping. Consumer adoption of buy now, pay later has been fast-tracked in part due to major retailers like Amazon and Walmart offering it as a method of payment. In this article, we explain what BNPL is and how it works for merchants.

What Is Buy Now, Pay Later?  
Buy now, pay later is a form of consumer credit that differs from traditional credit cards in a few key ways. While credit cards offer a revolving credit line, BNPL offers consumers a short-term financing option. The shopper agrees to pay for the transaction in installment payments and is able to receive the goods or services right away. Most buy now, pay later plans are designed to be paid back in four, interest-free payments, however there are some instances that come with an interest charge.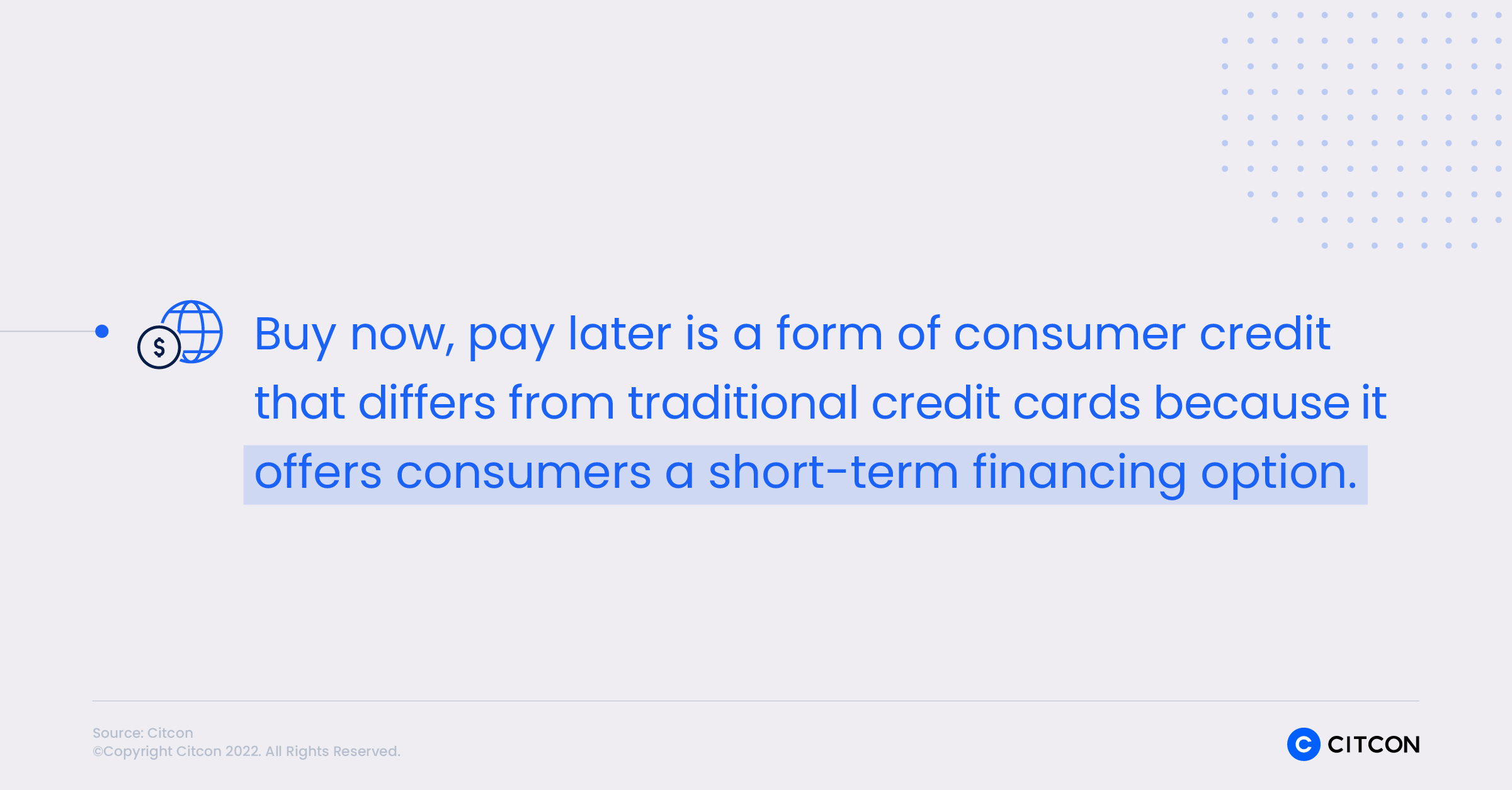 To ensure consumers are aware of it as an option, eCommerce merchants typically display a BNPL merchant logo alongside the usual payment options, like credit cards and PayPal. The customer simply clicks the BNPL icon, finalizes the purchase, and is redirected back to the company's website to complete their transaction.  
How Buy Now, Pay Later Helps Merchants
BNPL offers benefits to both consumers and merchants. Here are examples of how merchants benefit when offering this alternative payment method.
Merchants Attract More Consumers Who Spend More Money
Buy now, pay later is extremely popular with Millennials and Gen Z shoppers. These generations were among the first to grow up with online shopping. Buying goods and services online is a must for this consumer group, and BNPL makes it even more convenient.
A 2020 study surveying 2,000 Americans about their BNPL habits found that nearly 66% of consumers have used this alternative method of payment. The same study found that 62% of BNPL users believe it could replace their credit cards altogether.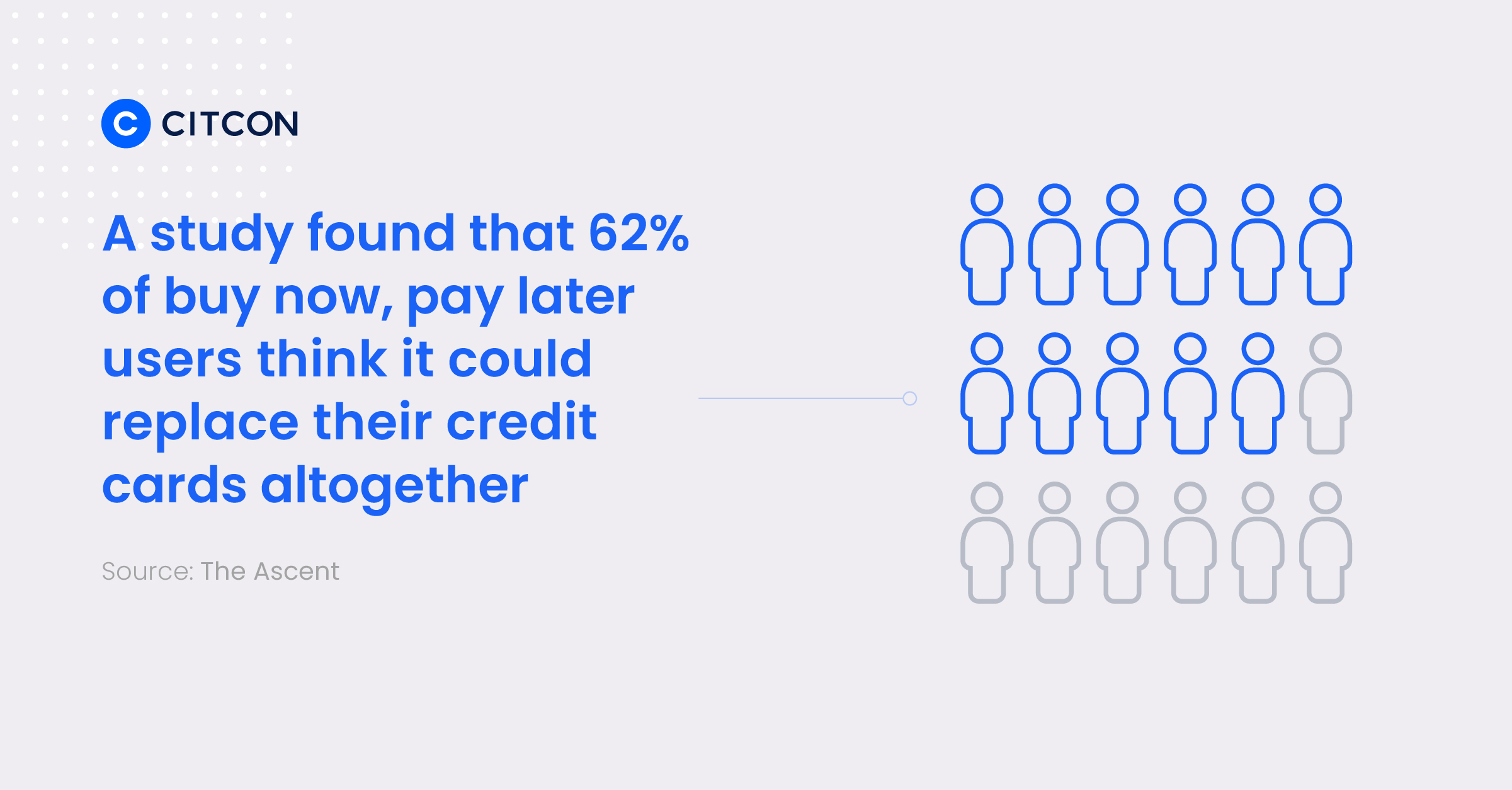 BNPL also has been proven to increase conversion rates up to 30% and grow the average transaction size up to 50%. All in all, adding BNPL is a win-win for merchants – they will gain more customers, who may spend more on their site or at their store. 
Merchants Get Paid Faster
Since the service provider pays the retailer, the retailer gets paid in full sooner, typically within three business days. The transactions are processed similarly to credit cards, meaning the retailer pays a small fee to the service provider.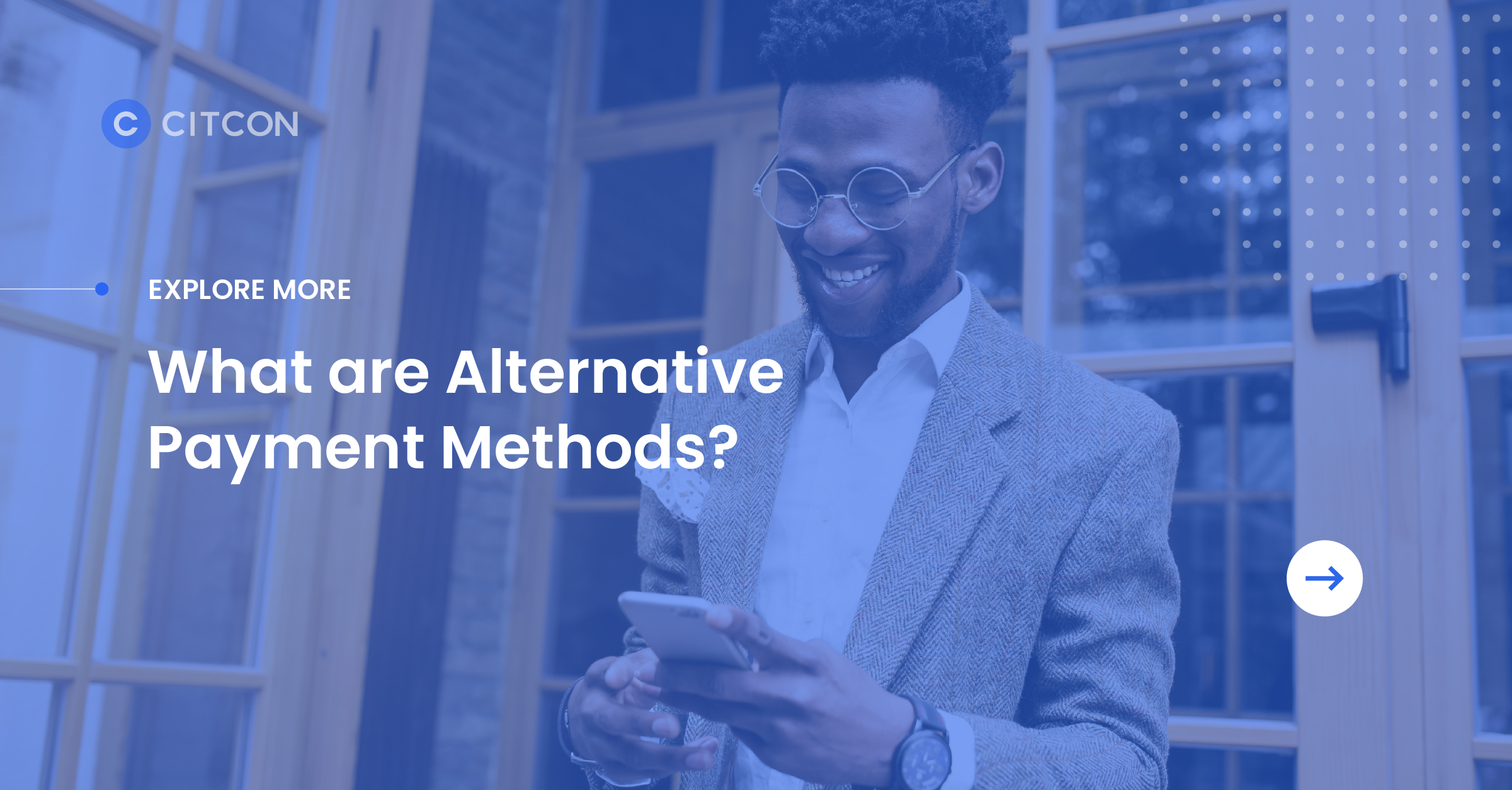 How Buy Now, Pay Later Helps Shoppers 
There's no doubt many people prefer to pay for their purchases over time — sometimes it's their only option. Research indicates that the most common reason to use buy now, pay later is to make purchases that fall outside someone's typical budget. In a recent survey, 45% of respondents have used BNPL for this reason.
Buy now, pay later offers additional benefits for consumers, including:
• Receiving their item before they have paid for it in full
• Flexible payment terms
• Lower interest rates than credit cards (often 0%)
• Faster sign-up than credit card applications
• Ability to budget and monitor spending
• Convenience 
Common Buy Now, Pay Later Apps
Consumers have many options when it comes to BNPL providers. Here are a few of the most popular easy payment options:
• Affirm
• Afterpay
• Klarna
• Sezzle
• Perpay 
• Paypal Pay in 4
• Splitit
While these apps allow consumers to split their purchase payments over time, the actual structure of each varies. Some charge interest, while others perform a credit check or require a down payment. Regardless of structure, each of these options boasts solid reputations with merchants and shoppers alike. 
Merchant Fees for BNPL
While accepting buy now, pay later is a good business decision, it isn't completely free for merchants. Fees vary between service providers and agreements with retailers but tend to be between 2 and 8%. Some providers take a small percentage and transaction fee ($.25-$.30)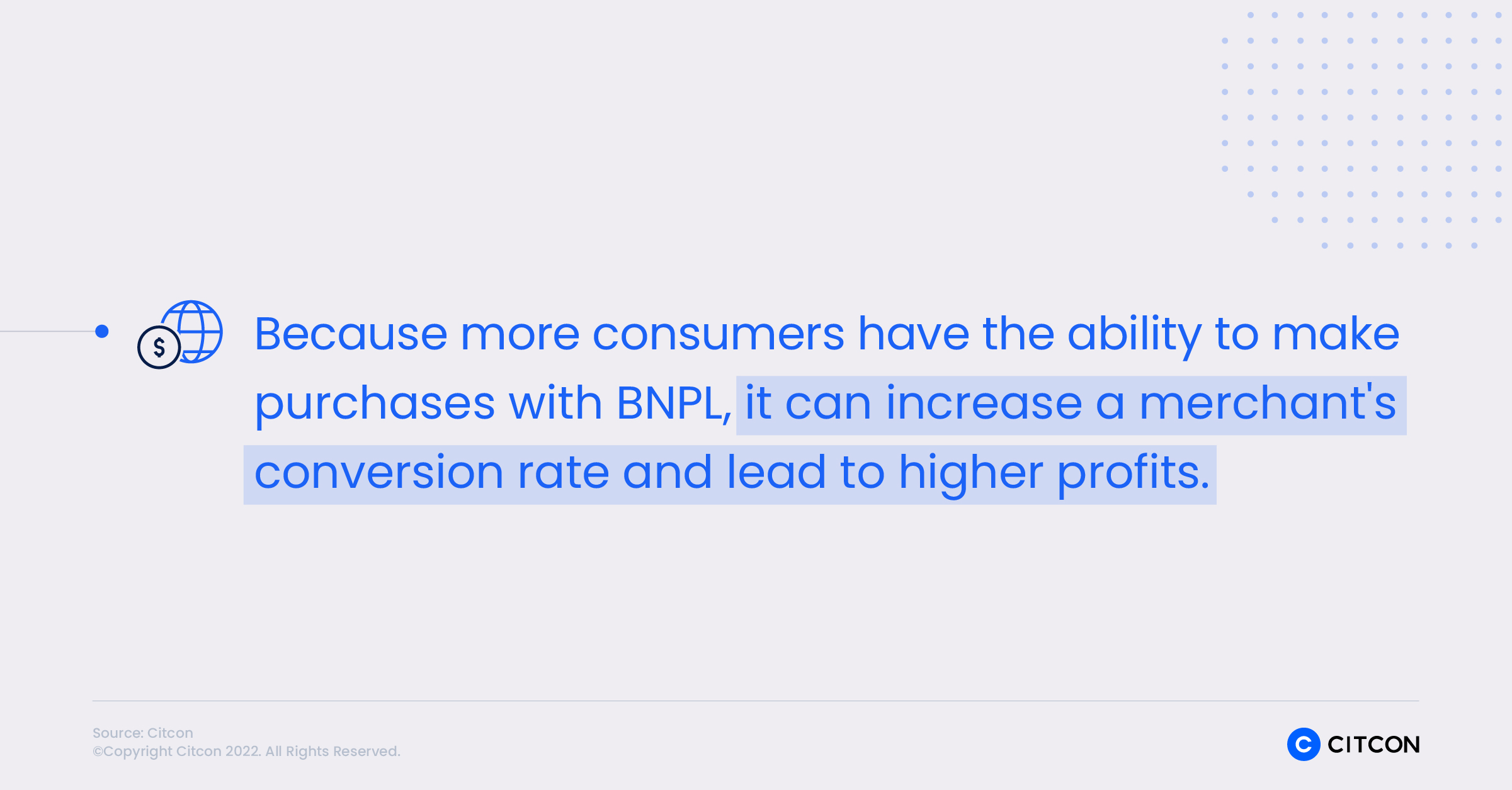 The buy now, pay later merchant fees are usually higher than those charged by credit card companies. However, in the long run, offering BNPL can pay off. It can increase a merchant's conversion rates and lead to higher profits because more consumers have the ability to make purchases. Plus, getting paid in full almost immediately (minus the merchant fees) adds to the bottom line more quickly. 
How to Make Buy Now, Pay Later Easy 
Adding buy now, pay later options doesn't have to be complicated. Look for an all-in-one payment platform that integrates seamlessly with popular eCommerce shopping carts, hardware, software, and apps. Choosing the right payment platform will make it easier to add buy now, pay later apps like Klarna and other popular BNPL options. 
To learn more about adding a global payment platform that works with BNPL apps, connect with one of our payment professionals.