Top Digital Wallets to Accept in the USA

Just a decade ago, everyone was paying for goods and services with cash and credit cards. Today, nearly all of us walk around with cell phones that double as digital wallets.
Whether it's Apple Pay, PayPal or Venmo, these digital wallets, also referred to as mobile or e-wallets, are popular because of the convenience they offer both merchants and consumers. There are many types of digital wallets, but the one thing they have in common is that these software-based payment methods securely store bank information and passwords, allowing us to pay for things without using a physical wallet at all.
The U.S. is now the second largest market for mobile payments, with millions of new merchants making them an option all the time. According to a 2021 report, in-store mobile payments grew by 29% in the U.S. in 2020.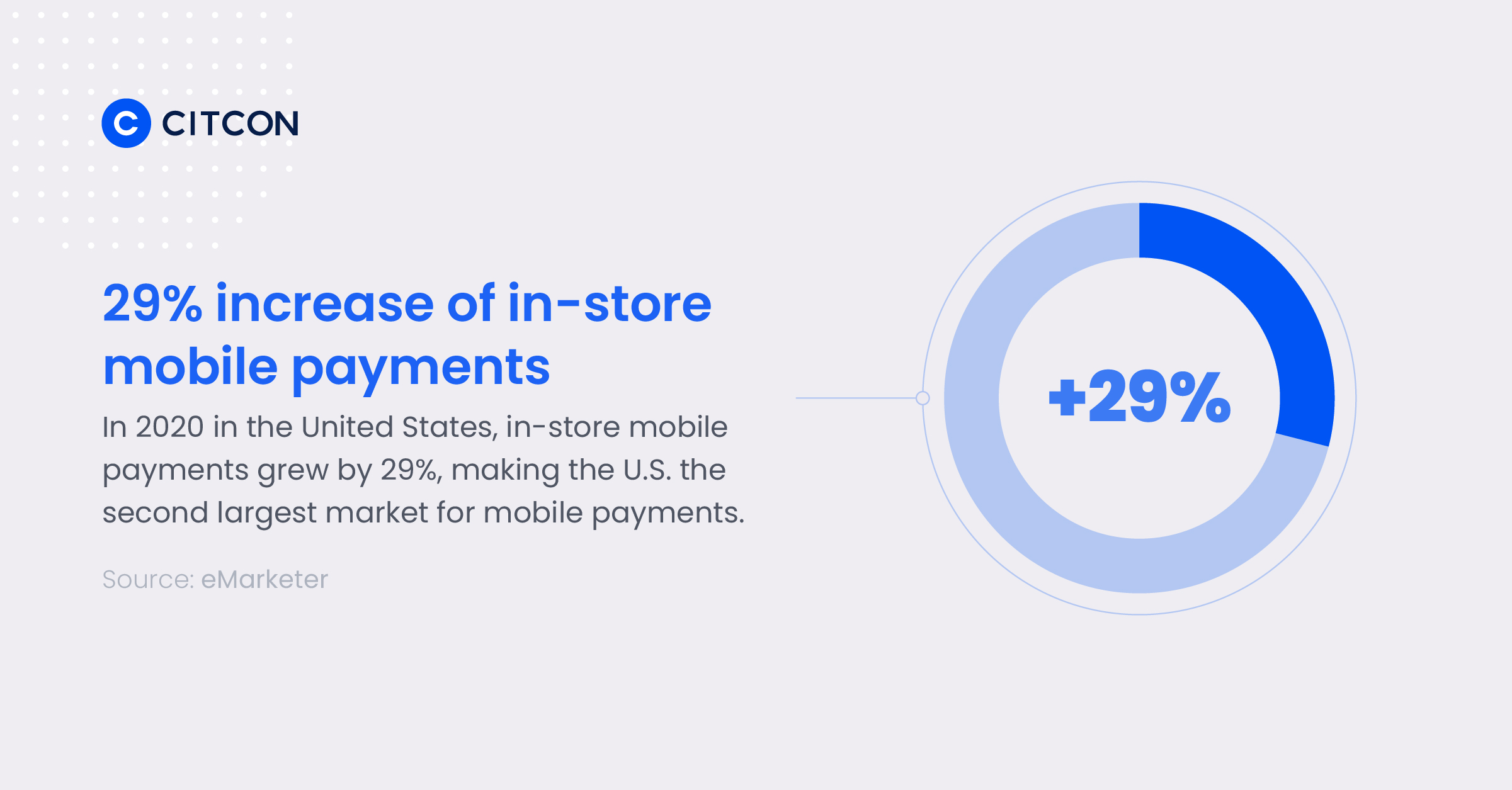 Currently, any merchant who does not accept digital wallet payments is likely missing out on a substantial amount of revenue. Not only do consumers love the convenience of digital payments in stores, they also love the convenience online. 
So what are the top digital wallets to accept as a merchant? It depends on many factors. Which is why we put together this list.
Top 8 Digital Wallets
These are currently the top digital wallets in the USA based on consumer usage: 
1. PayPal
PayPal was founded in 1998 as Confinity, a company that developed security software for handheld devices. It had no success in that business model, so the founder switched its focus to a digital wallet the following year. Accepted in more than 200 countries, PayPal is the one of the most well-known mobile wallets in the world and the most popular one in the USA. 
Over 20% of PayPal users are over 55, with people in the 45-55 age range accounting for another 20%. Since the name is so familiar, a large demographic knows and trusts the name. Citcon's simple integration system will allow you to use PayPal with ease. 
2. Venmo 
Owned by PayPal, Venmo is an app that allows users to instantly receive and send money. It's extremely popular because it's convenient, easy to use, and if you link your account to a debit card, it's free (credit card fees are very low as well). Venmo is different because it has a social media feel to it—users can add each other as friends, and transactions are made public by default (privacy settings can alter this for more privacy). Over half of Venmo users are Millennials or Gen Z.
Venmo is currently a checkout option on several apps and websites, like Hulu, Lyft, Uber, and Poshmark. The checkout process is a breeze, which is why this app is so appealing. Venmo is also owned by PayPal, so merchants can use Venmo through PayPal.
If you're a merchant looking to attract younger spenders, accepting Venmo payments will help. Luckily, Citcon offers one simple integration for accepting more than 100 mobile payment methods, including Venmo.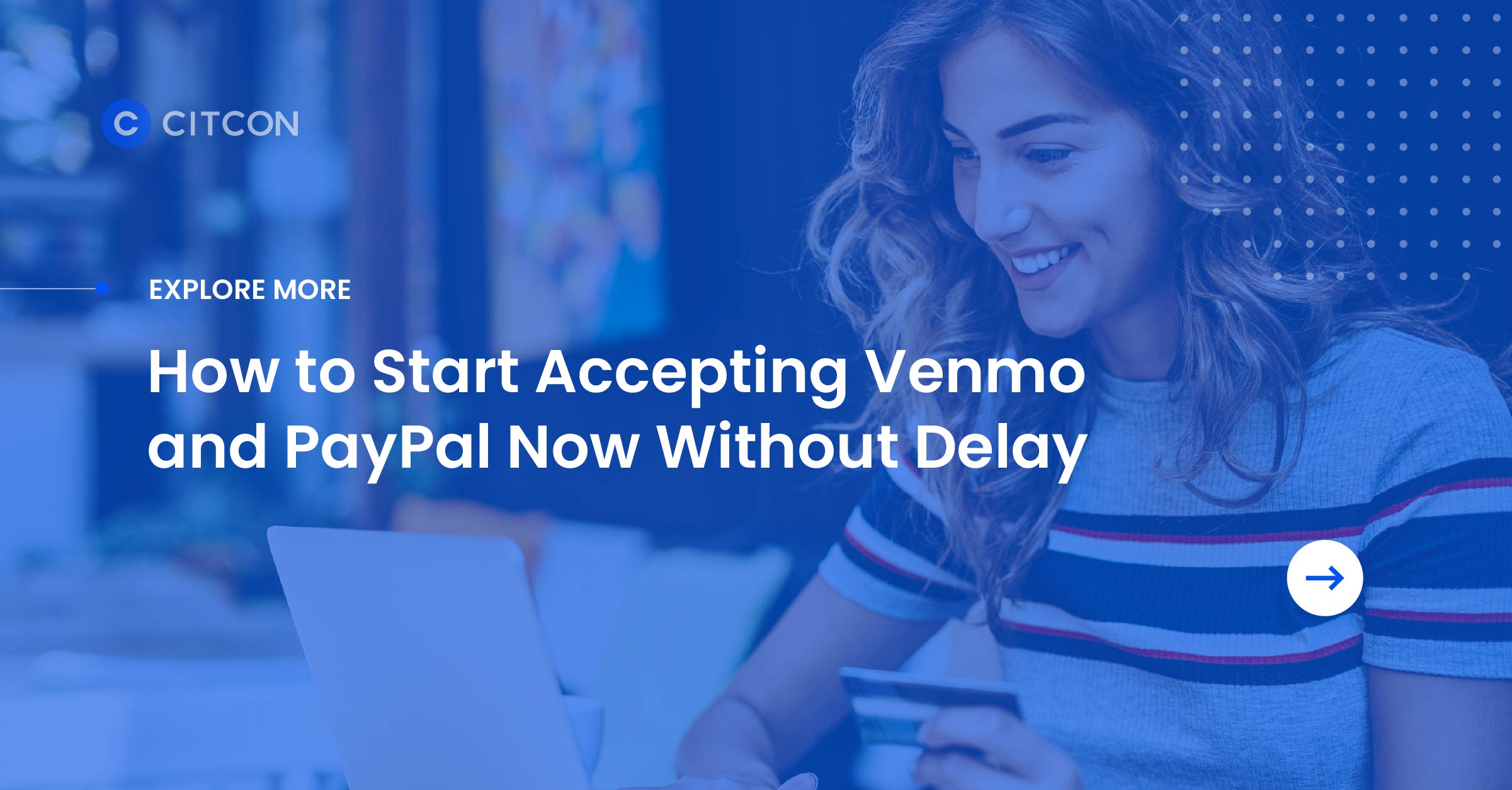 3. Cash App  
Cash App is a peer-to-peer money transfer service, similar to Venmo. The app also allows users to invest in stocks and buy and sell cryptocurrency. Cash App comes with an optional free debit card, allowing users to make purchases using the money in their Cash App account. 
From a merchant's perspective, the main benefit of using Cash App comes from the "cash boost" feature. Users who have the Cash Card can choose a specific "boost" on their account that allows them to save money on purchases from a particular vendor, like DoorDash. Only one boost can be active at a time, but users can switch as often as they want. This can lead to better brand loyalty. 
4. Alipay
Since its 2012 launch, Alipay has grown substantially, attracting both national customers and international users. Accepting mobile payments from Alipay could lead to some very lucrative business transactions. The app has over 900 million users in 100 countries, so if you have an e-commerce business, and you're looking to scale globally, it's extremely useful. 
Alipay is owned by Alibaba Group, a Chinese multinational tech company. To use it, customers present a QR code on their phone for the merchant to scan, or the merchant has a QR code available at checkout for the user to scan with their phone. For e-commerce transactions, a QR code appears on the screen to be scanned to finalize payment. 
This digital wallet is extremely useful to merchants for several reasons. There is no risk of chargebacks or fraud, and merchants will not be held liable for fraudulent activity. Accounts are secure, making hacking almost impossible. Best of all? Alipay offers much lower merchant fees than expensive international credit card fees. Alipay is another one of the many alternative payment methods Citcon supports.

5. Apple Pay 
Originally launched in October 2014 just as mobile payments were going mainstream, Apple Pay quickly gained millions of users, and their growth has hardly slowed since. Today, Apple Pay is available in over 20 countries around the world, and is one of the top digital wallets in the USA.
6. Google Pay 
The Google Pay wallet can hold a number of different types of digital "passes" like plane tickets, coupons, and loyalty cards, all of which are accessible with a single click. This digital wallet is especially popular with Millennial and Gen Z customers. 
7. WeChat Pay
WeChat Pay is a mobile payment feature that is integrated within the WeChat app. While this particular feature is unique, the digital wallet itself is similar to Apple Pay and Google Pay. Users can make payments with their smartphones wherever they are.
WeChat Pay is one of the top mobile payment systems in China, but it's one of the best digital wallets in the US as well. The app has payment options for a number of in-store and online spots, and like the other mobile wallets on the list, it's very safe and secure. 
With Citcon's easy integration, accepting WeChat Pay (and money from its 800 million monthly users) is a breeze.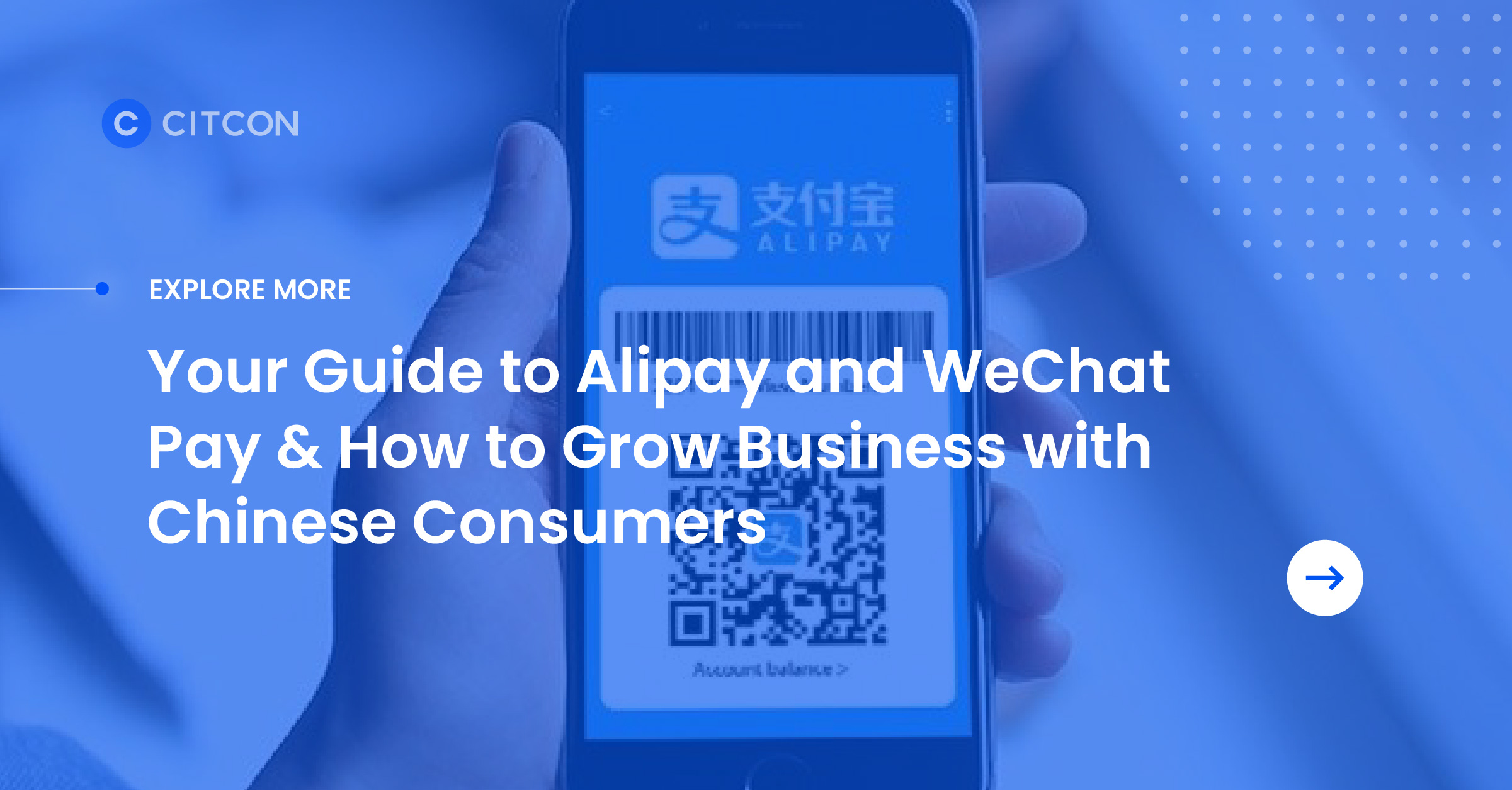 8. Amazon Pay
Amazon Pay is a service offered to Amazon customers. The perks for the customer include paying by voice with Alexa, managing payments in their Amazon accounts, and easy checkouts at many online stores. It's a fast, secure, easy way to pay.
Amazon Pay enables merchants to boost profits by converting valuable customers. Customers recognize the Amazon brand, which helps make them feel more comfortable making purchases on the site. This mobile wallet can also reduce the costs for merchants since there are no setup costs or monthly fees. Also, Amazon's excellent fraud detection and prevention technology helps reduce the risks of fraud. 
The Future of Digital Wallets
Digital wallets are here to stay and will continue to evolve. In fact, the total transaction value of digital payments is expected to grow substantially over the next few years, and cash is set to become the least common method of payment worldwide in 2022. 
Citcon enables merchants to accept payments from more than 150 digital wallets through one single integration. Contact us to see how an all-in-one payment gateway can make your payments better.