5 Merchant Benefits of Buy Now, Pay Later 

Not long ago, people across the US leaned on department store layaway programs to make larger purchases. Making return trips weekly — and sometimes daily — to contribute the minimum amount of money required to keep items on hold. Depending on the consumer's financial situation and the cost of purchased goods, the wait to have those items in-hand could take weeks or even months. 
But, thanks to an evolution in payments and technology, consumers no longer have to wait extended periods of time while making physical trips to a store to pay for items over time. Buy now, pay later is the new, better alternative payment method that's revolutionized (and replaced) layaway programs. This alternative payment method has become increasingly popular, especially for the millions of Americans who have little-to-no credit history, particularly Millenials and Zoomers.
Aside from knowing that a growing number of consumers prefer buy now, pay later options, why else should merchants consider buy now, pay later? How does accepting buy now, pay later payment options support a company's bottom line? 
This article covers what these payment methods are, how they work, and the pros and cons of buy now, pay later payments for merchants.
What Is BNPL and How Does It Work?
Before we get into the benefits of BNPL and how it works for merchants, let's define it:
Buy now, pay later (BNPL) is an alternative payment method that allows consumers to pay in installments over time. It divides a purchase price into multiple equal payments (usually four), with the first payment typically due by the consumer at checkout. The remaining installments are automatically withdrawn from the consumer's preferred payment method on predetermined dates until the purchase is paid in full.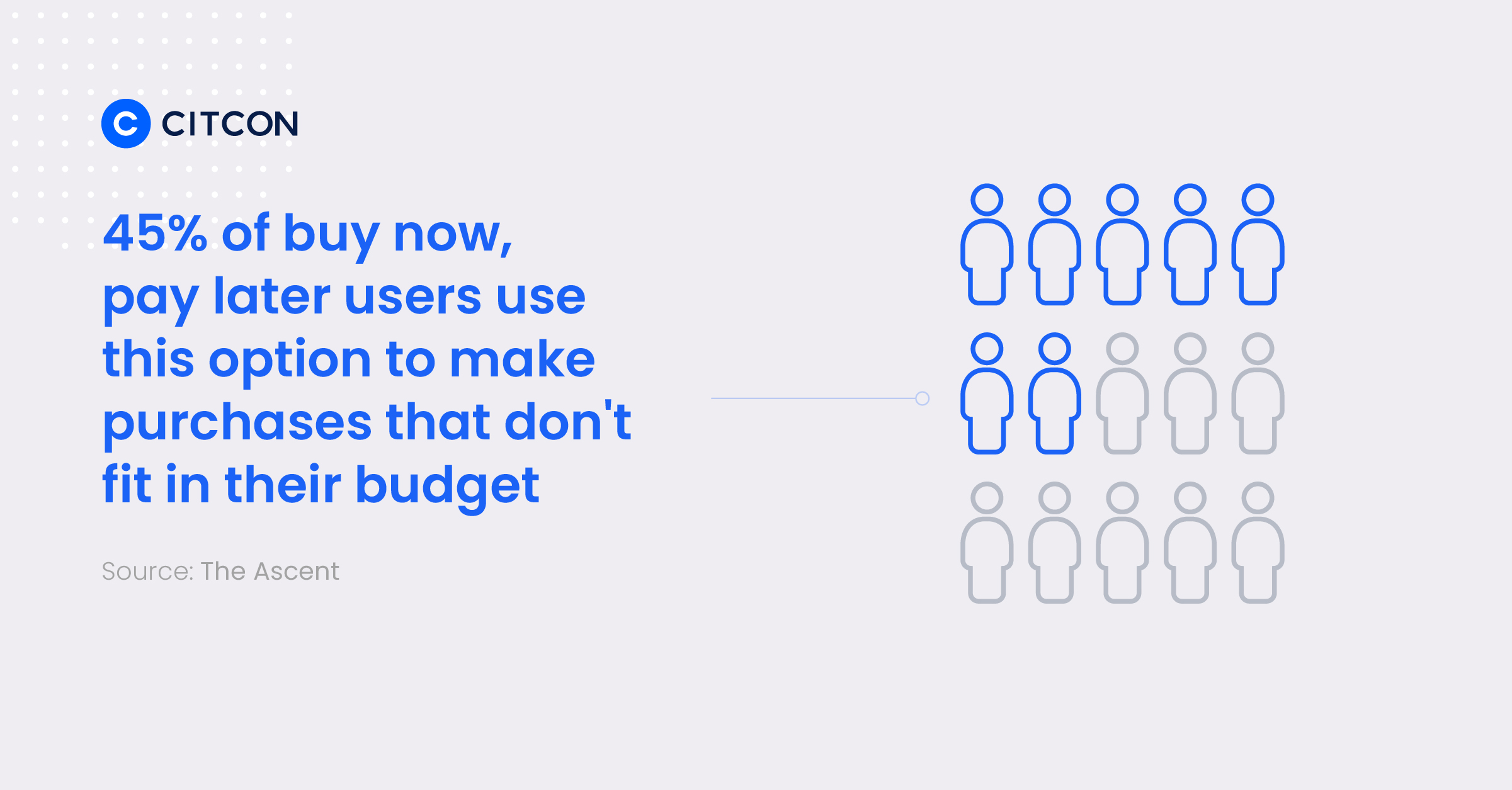 For Merchants
Accepting BNPL payment options allows merchants to let customers pay for an item or service before they can afford it in full (45% of respondents to a recent survey reported using BNPL as a way to make out-of-budget purchases) — all without the burden of being an actual lender. 
Klarna (one of the top BNPL payment providers) makes a compelling case for merchants to consider buy now, pay later: "You always get paid in full and upfront; your customers pay at a later date. It doesn't get simpler."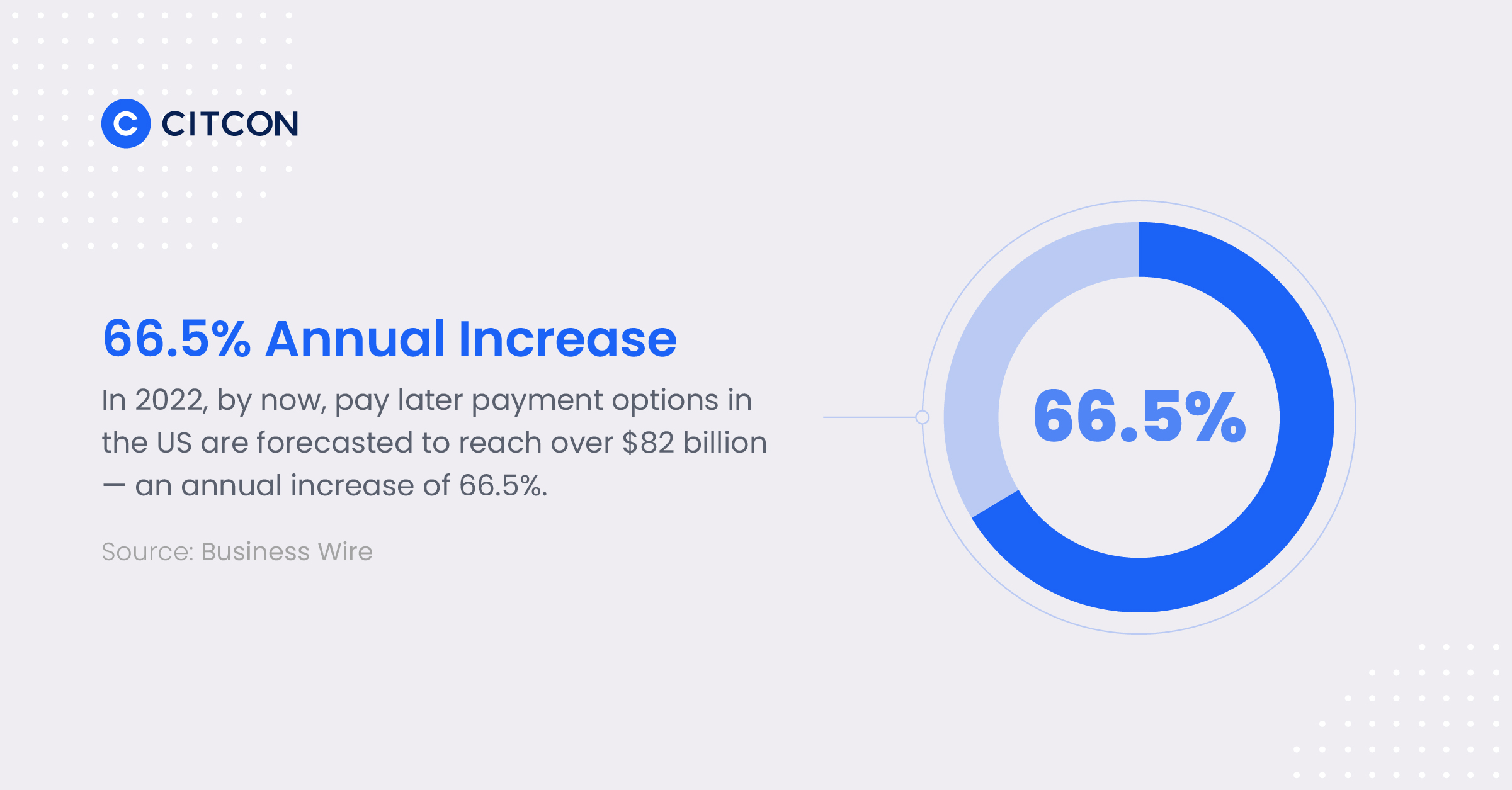 Why Should Merchants Offer Buy Now, Pay Later?
The idea of paying for a purchase over time is not new. Installment buying and layaway programs have existed in the US for the better part of a century. Around 2012, the concept of BNPL went digital, quickly becoming popular with tech-savvy consumers. Since then, the global adoption of BNPL has continued to increase. In 2022, BNPL payment options in the US are forecasted to reach over $82 billion — an annual increase of 66.5%. There are three primary reasons why:
• Consumer spending among Millenials and Zoomers is up.  From 2019 to 2021, Gen Z shoppers in the US who opted for BNPL increased from 6% to 36%. During that same period, the use of BNPL by Millennials in the US more than doubled, while usage by Gen Xers saw more than three times growth.
• International supply chain disruptions. Supply chain shortages in the second half of 2021 also propelled adoption, as consumers were encouraged to shop early for the holiday season. BNPL programs made that possible for the 61% of Americans living paycheck-to-paycheck in 2021. As a direct result, downloads of the top BNPL apps climbed to 3.47 million in December — a 20% year-over-year increase.
• The fear of debt. For consumers, buy now, pay later is a welcome alternative to paying with credit cards, as many are cautious of accruing that form of debt. Paying off a purchase in a series of interest-free installments is more appealing.
Offering flexible and frictionless alternative payment methods such as buy now, pay later, allows North America to compete — and remain relevant — in today's market.
5 Ways Merchants Benefit from Buy Now, Pay Later
The key advantages of accepting BNPL payments for merchants include:
1. Expanded Customer Base
By making larger purchases more affordable through BNPL, merchants can expand their customer base to include buyers who would typically not have the ability to pay.

Because third-party BNPL companies pay merchants in full at the time of purchase, merchants can confidently offer this option with no financial risk.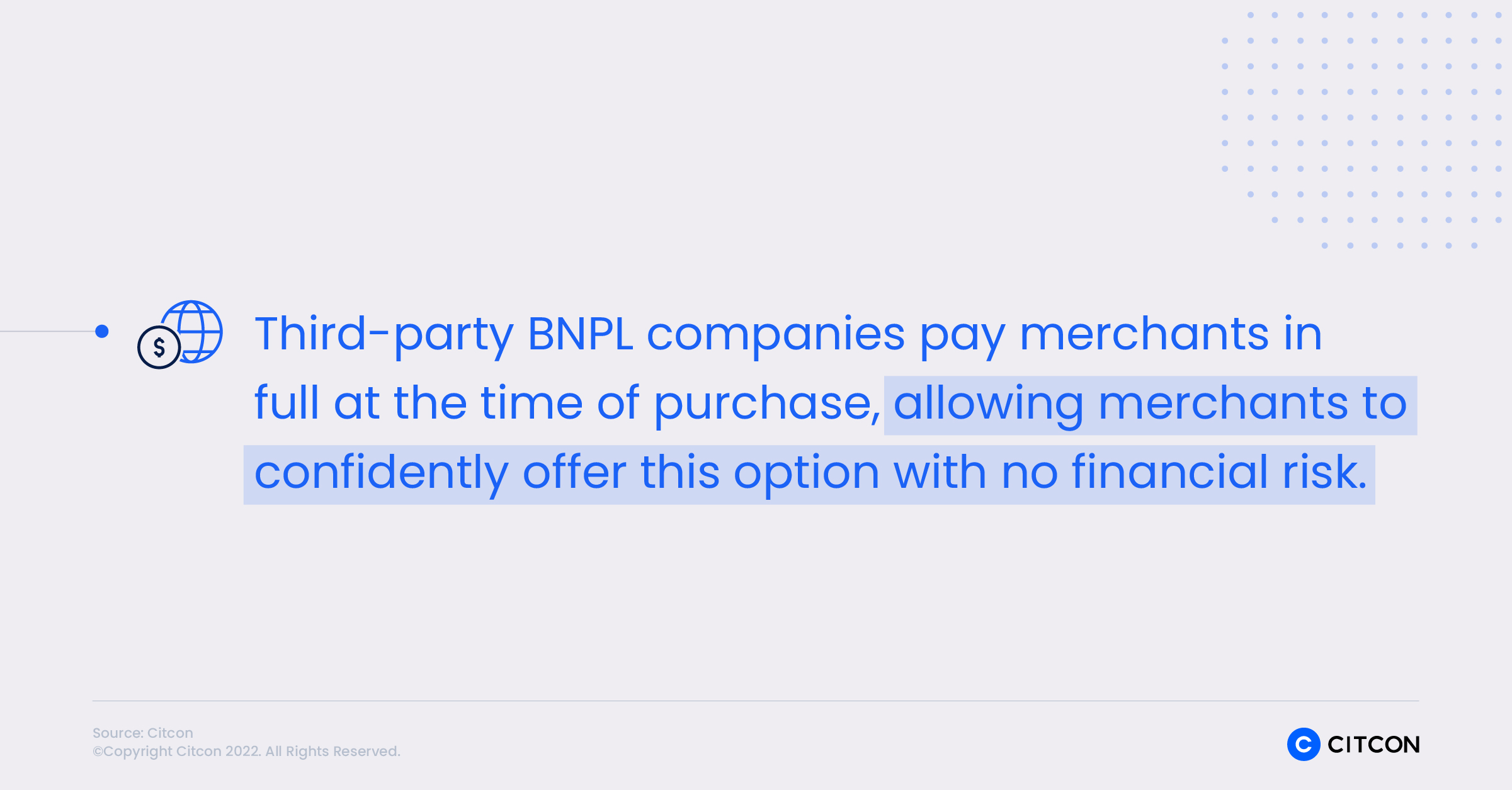 2. Improved Customer Experience
Satisfaction increases when customers are given choices about their preferred payment options and more control over purchasing decisions. Providing this flexible payment option is one way to win them over.
Other BNPL providers, such as Afterpay, substantiate that adding this payment option increases a retailer's conversion rate and incremental sales 20% to 30% more than other payment options due to the improved customer experience.
3. Greater Customer Loyalty
Positive customer experiences mean more sales. If customers can depend on  a hassle-free experience, they will be more likely to return in the future. 
The inaugural Citizens Point of Sale Survey found that 76% of U.S. consumers are more likely to make a retail purchase if a payment plan backed by a simple and seamless point of sale experience is offered.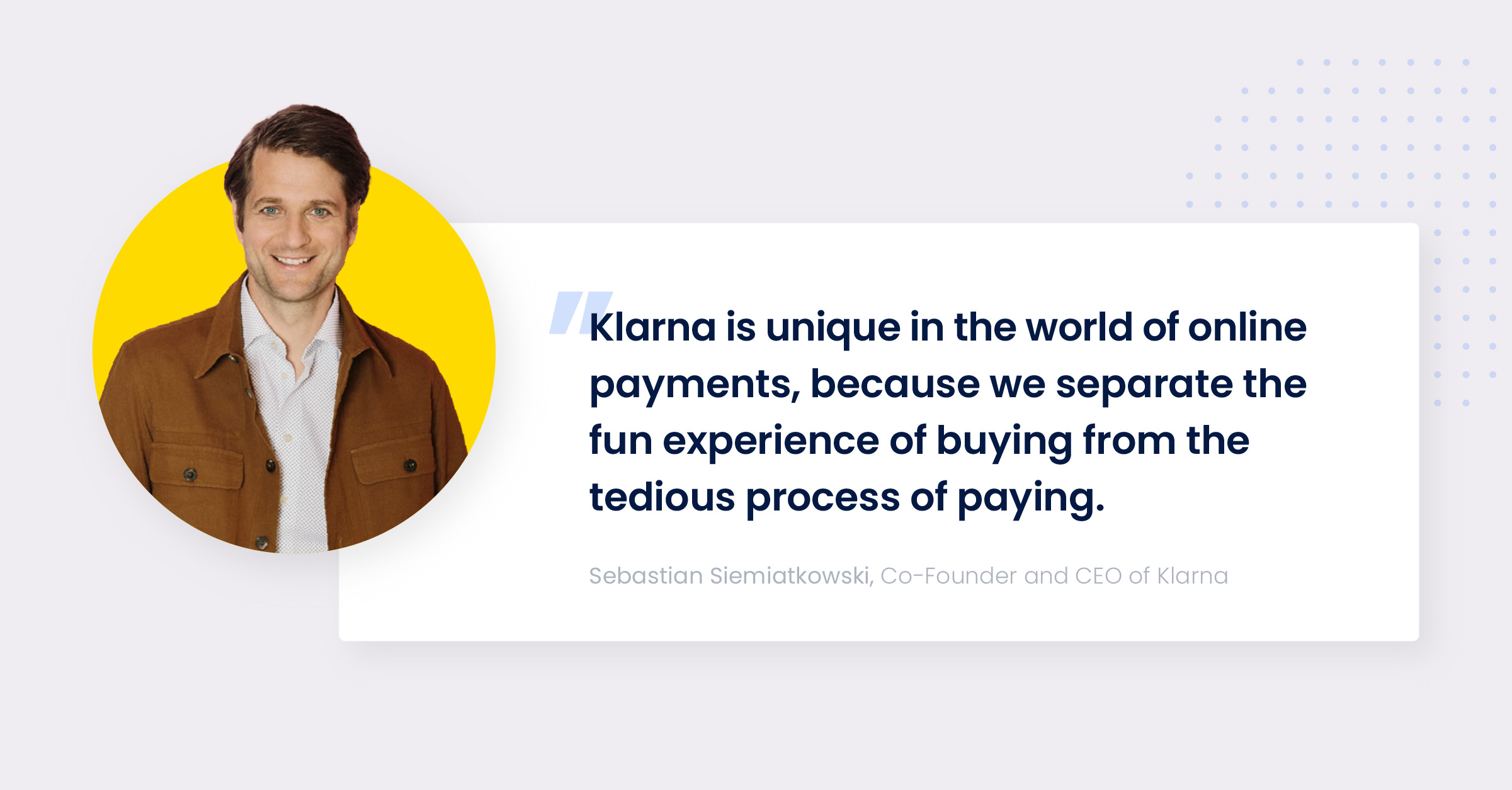 Klarna co-founder and CEO, Sebastian Siemiatkowski, explains why more consumers are opting to shop with merchants offering BNPL options: "Klarna is unique in the world of online payments, because we separate the fun experience of buying from the tedious process of paying."
4. Higher Average Ticket Size
In a recent study, 30 percent of shoppers reported that a flexible payment option was the deciding factor in whether or not they went through with a purchase. This can have a significant impact on average ticket size, or the average amount a customer spends when making a purchase. 
Smaller, incremental payments ease the initial financial burden, empowering additional purchases. Many online shops see dramatic increases in average ticket sizes by adding BNPL as a payment option.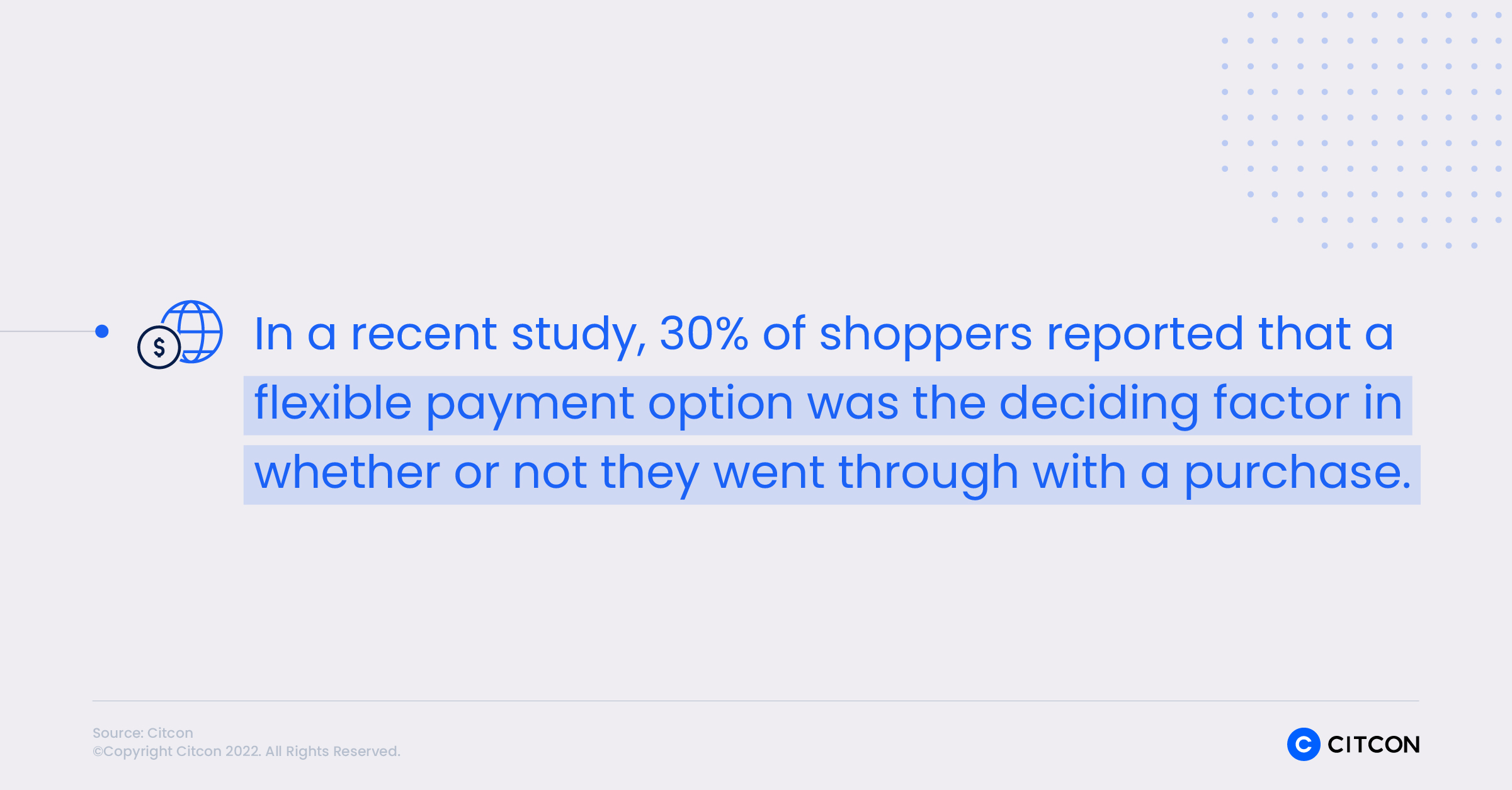 5. Higher Conversion Rates
Shopping cart abandonment is a challenge for eCommerce merchants. According to a Baymard Institute study, 69.7% of online shopping carts were abandoned in 2021. Adding BNPL payment options can help reduce cart abandonment by making it possible for customers to pay over time instead of all at once. 
The Drawbacks of Buy Now, Pay Later for Merchants
While buy now, pay later payments are positively influencing consumer buying habits, merchants needs to consider the following:
• Eligibility. Certain industries — such as gaming and tobacco — cannot legally offer BNPL. 
• Fees. Some buy now, pay later options carry higher fees than others. Using processors that offer competitive fees can help make BNPL more affordable. 
• Integration. Not all BNPL providers offer seamless integration. A payment gateway integration solution can help make adding buy now, pay later options easy. Look for a provider with low or no setup fees. 
Conclusion: Buy Now, Pay Later Pays Off
For eligible businesses, buy now, pay later options pay off in the end. The next step is choosing an all-in-one payment gateway that integrates seamlessly with popular buy now, pay later options. 
With one single integration, merchants can begin enjoying the benefits of accepting BNPL payments and other forms of digital wallets and credit cards.
Connect with a payments professional today to learn more.