Is Alipay Safe? What Merchants Should Know
Thursday, December 16, 2021

Offering mobile payment options, such as Alipay, is vital to attracting international customers. This is especially true for Chinese consumers who rely on Alipay and WeChat Pay to make most of their purchases. Mobile payments with Alipay can provide your business with access to a lucrative market. As it's estimated that Chinese consumers spend $60 billion in the United States each year. 93% of Chinese tourists prefer using mobile payments, and 73% surveyed state that they spend more when businesses offer a mobile payment option. 
But is Alipay safe? And how does Alipay for merchants work?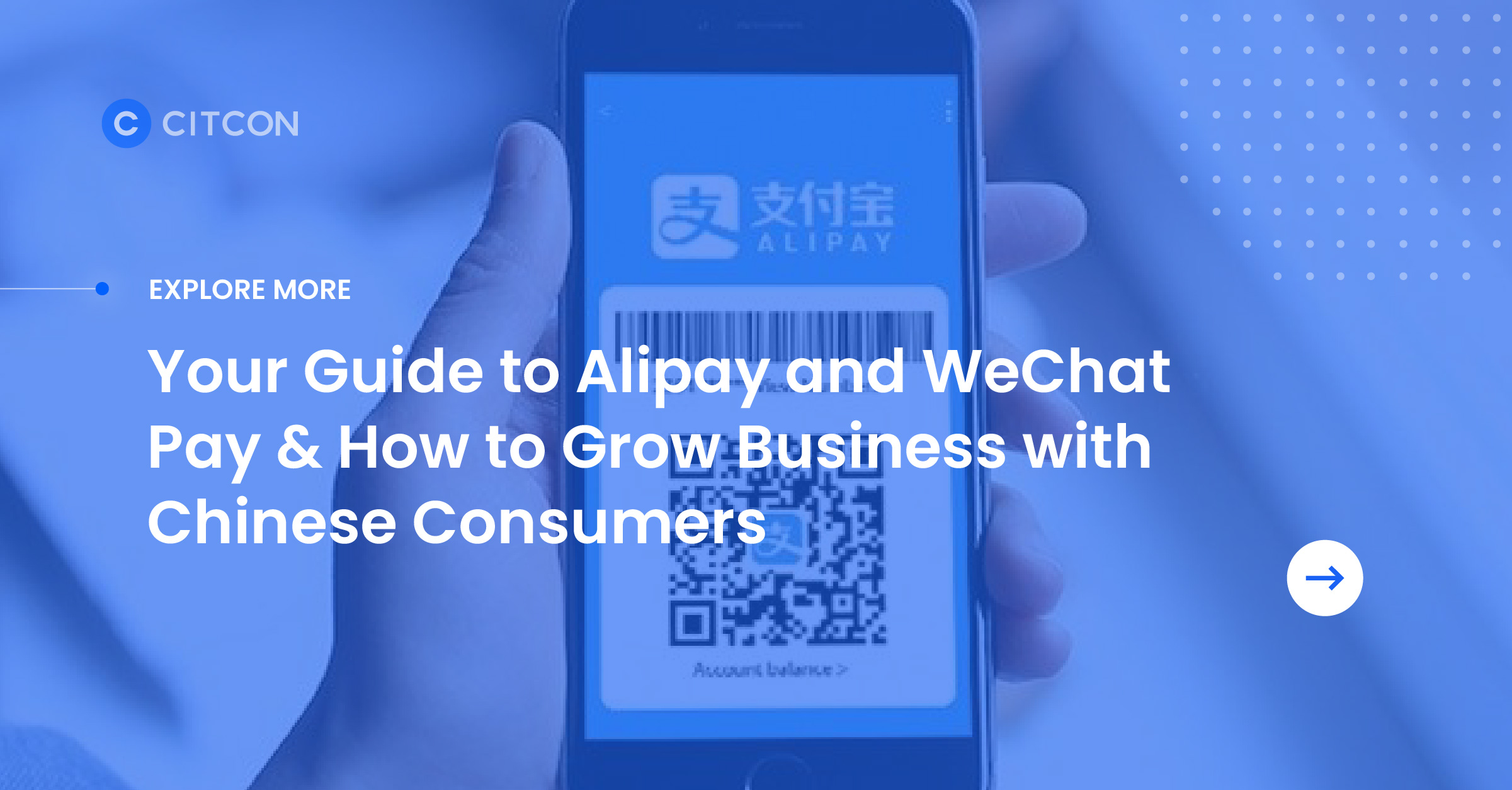 What Is Alipay?
Alipay is a payment application that allows consumers to make online, in-person, and in-app payments. Like Apple Pay and Google Pay, Alipay is a digital wallet that allows contactless payments via QR code for in-store payments. It can also be integrated into Shopify, WooCommerce, Magento, and other e-commerce platforms for online purchases. Users connect their credit card or bank card to their Alipay wallet, allowing them to make purchases without handling cards or entering sensitive information into a website.
Alipay is owned by Alibaba Group, a Chinese multinational tech company that operates a number of internet, retail, and e-commerce businesses with global reach, including AliExpress, Alibaba, and Taobao. Although it may not be a household name in the United States, its online sales and e-commerce profits have now surpassed all U.S. retailers—including Amazon, Walmart, and eBay combined—and has the sixth-highest global brand valuation.
How Does Alipay Work?
For in-store transactions, Alipay users present their QR code on their phone for the merchant to scan, or the merchant has a QR code available at checkout for the Alipay user to scan with their phone. For e-commerce transactions, a QR code appears on the screen for the Alipay user to scan to finalize their payment.
Who Uses Alipay?
Alipay is the leading mobile payment system in China, with 900 million users, but it has a sizable user base in over 100 countries, including the United States, Brazil, Russia, Ukraine, Germany, Spain, and many others. It also supports transactions in 18 major foreign currencies. The app is available in simplified Chinese, traditional Chinese, and now English, which has contributed to its increasing popularity with users outside of China. (Most users have some form of association with China, though, as Alipay requires a Chinese bank account to register unless a user has a 90-day tour pass account.)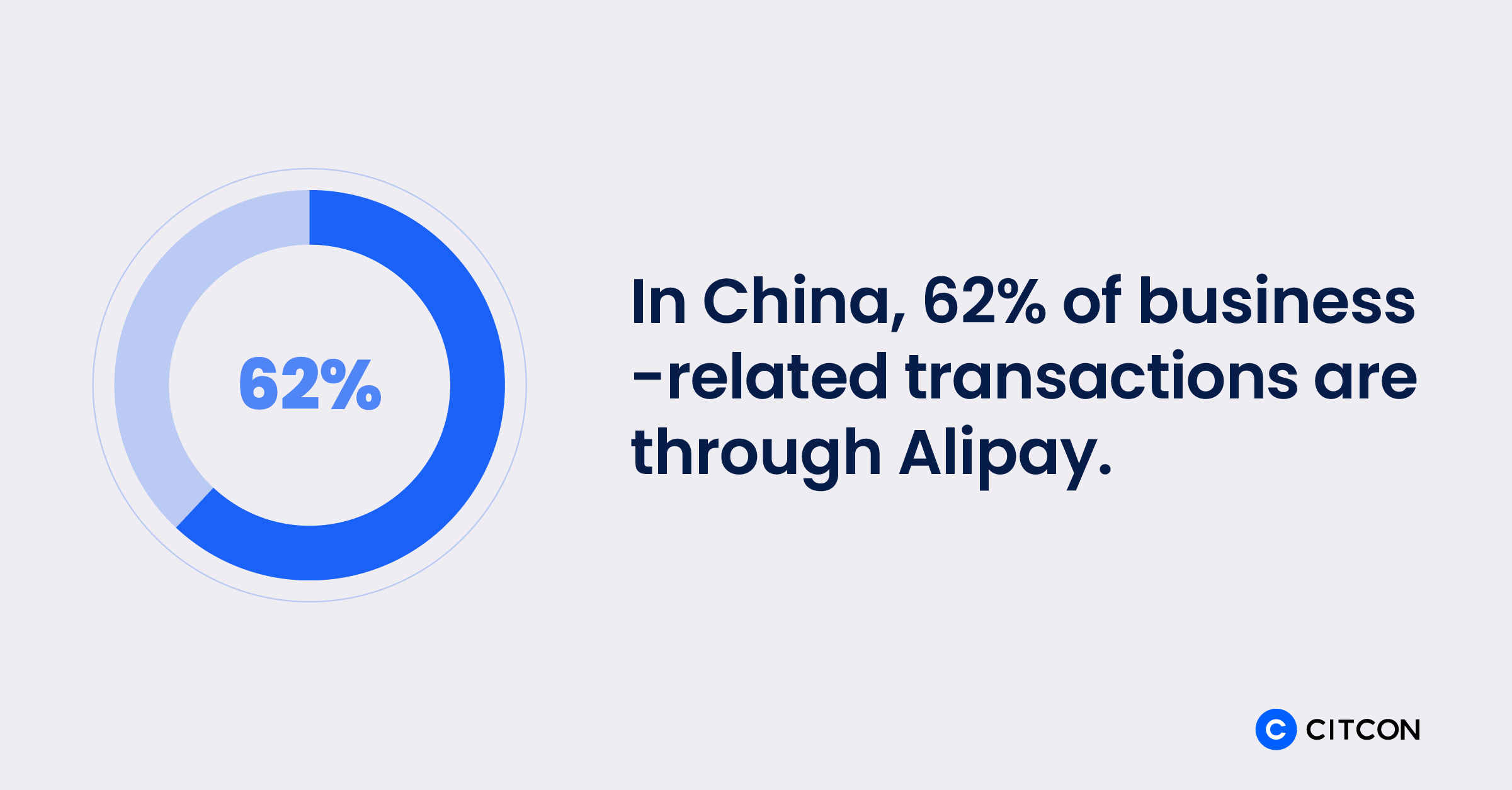 In China, using Alipay and WeChat Pay is the norm. The prevalence of mobile payments in Asia and Europe can be unfamiliar to American businesses, as it wasn't until the pandemic that touchless payment methods started to become more widespread in the United States, which is why many are slow to adopt this new technology.
Alipay offers protection to buyers when items are not as described or fail to be delivered, providing refunds to customers when an issue cannot be resolved. This, along with Alipay's advanced security and data encryption technology, makes it a more trusted means of making payments than cash and credit cards. It's easy to see why Chinese consumers prefer using Alipay when traveling abroad and at home.
5 Reasons Alipay is Safe for Merchants
Alipay is often a preferred payment method because it is easy to use and is extremely secure for consumers. What about merchants, though? Here's are five reasons why Alipay is safe for merchants and a smart option for your business:
1. No Risk of Chargebacks or Fraud with Alipay
Not only is Alipay for merchants safe, but it also offers higher security than many other forms of payment. With mobile payments like Alipay, there is no risk of chargebacks or fraud and merchants will not be held liable for fraudulent activity. Whenever a merchant sells goods or services worth $100 or more, you're guaranteed that full payment amount.
2. Alipay is More Neutral in Disputes
Alipay acts as a middleman between buyers and sellers. While they offer protection for each party involved in a transaction, Alipay is more neutral when disputes arise between merchants and customers when compared to other payment methods such as PayPal or credit cards, which tend to lean towards the buyer in a dispute.
3. Nearly Impossible to Hack into an Alipay Account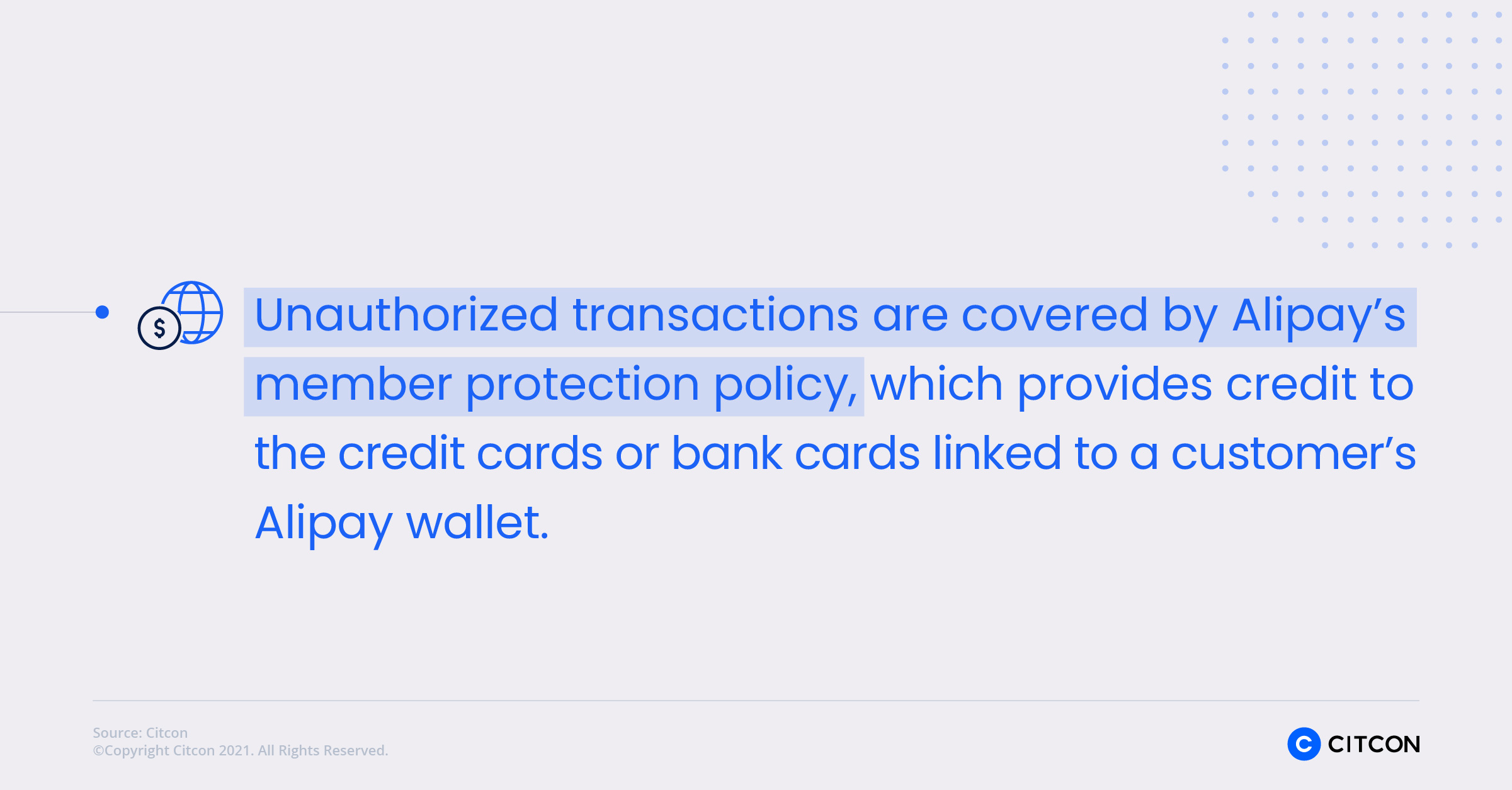 Alipay accounts are highly secure, with different passwords for login and payment. Fingerprint, voice, and face biological codes are all options that can be used instead of a password. With these enabled, it's nearly impossible to hack into an Alipay account. Unauthorized transactions are covered by Alipay's member protection policy, which provides credit to the credit cards or bank cards linked to a customer's Alipay wallet. Full credit is provided when an unauthorized transaction involves funds from a bank card, while there is a cap on reimbursement if funds were deducted from stored value on Alipay, with the exact amount depending on whether the KYC (Know Your Customer) verification has been completed before the fraudulent transactions.
4. Cutting-Edge Security Technology from Alibaba Group
With all the resources of one of the biggest companies in the world, Alibaba Group is on the cutting-edge when it comes to technology and security, which means Alipay is one of the safest payment platforms for merchants and consumers. Many of the security benefits of Alipay extend to merchants as well. Advanced encryption protects users' private data, so your business will not be storing sensitive customer information that can be compromised during a data breach. Alipay also has an advanced risk management framework to prevent money laundering and fraud attempts.
5. AI-Powered Risk Engine
Alipay monitors every transaction on its platform using an artificial-intelligence-powered risk engine that conducts real-time analysis on the data involved in transactions, determining risk level based on several different factors, including user behavior. The risk management framework has four features (evolution, perception, AI detection, and autopilot) that help it detect and analyze fraud attempts and act to stop them immediately, sometimes in as little as one second. This monitoring is in place 24 hours a day, 7 days a week. Careful monitoring and advanced security have meant that Alipay's fraud loss rate is much lower than the industry average.
Benefits of Alipay for Merchants
In addition to security and increased revenue, Alipay offers other noteworthy benefits to merchants:
• Instead of paying high international credit card rates, accepting Alipay can help lower merchant fees.
• Alipay integrates with Alibaba's travel platform, Fliggy, so tourists can discover your business easily through geolocation and have confidence knowing that you accept Alipay.
• Alipay offers robust merchant services, allowing retailers to promote coupons to Chinese tourists and offering other data-driven marketing activities.
• Accepting payment via Alipay expedites the checkout process; no PIN codes need to be entered and there are no communication barriers.
Start Accepting Alipay with Citcon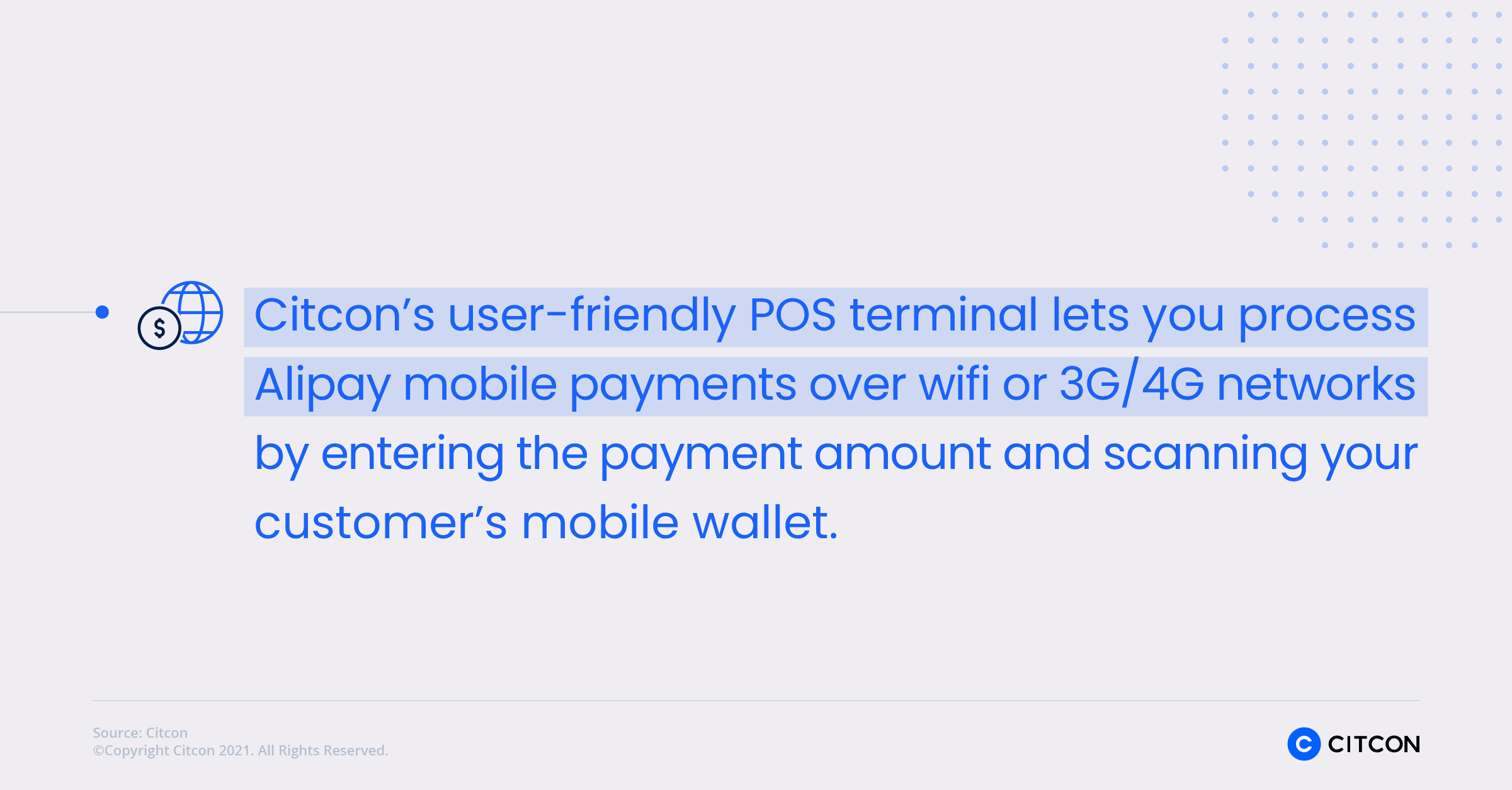 Citcon is a global payment gateway that enables merchants to accept over 100 different payment types (including Alipay) through one integration. While merchants can go through the process of getting a Chinese bank account and work on integrating directly to Alipay. Citcon helps eliminate this work, making it easy to not only connect to Alipay but a plethora of other global payment options. 
In addition to enabling the use of Alipay, Citcon allows merchants to:
• Add the secure global payment methods your customers prefer via our simple all-in-one solution, giving you the flexibility to meet changing payment habits.
• Attract customers worldwide by offering their preferred payment options that allow them to pay in their local currencies. 
• Embrace contactless payments for convenience, safety, and speed.
• Offer mobile payments online, in-stores, on apps, and more.
• Improve acceptance rates and shopping cart abandonment rates. 
• Lower fraud
• And more
Ready to Learn More About Accepting Alipay?
Request a brief, no-obligation demo with a Citcon team member today.