International Shoppes Adopts CITCON Cross-border Payment and Marketing Solutions to Welcome Chinese Customers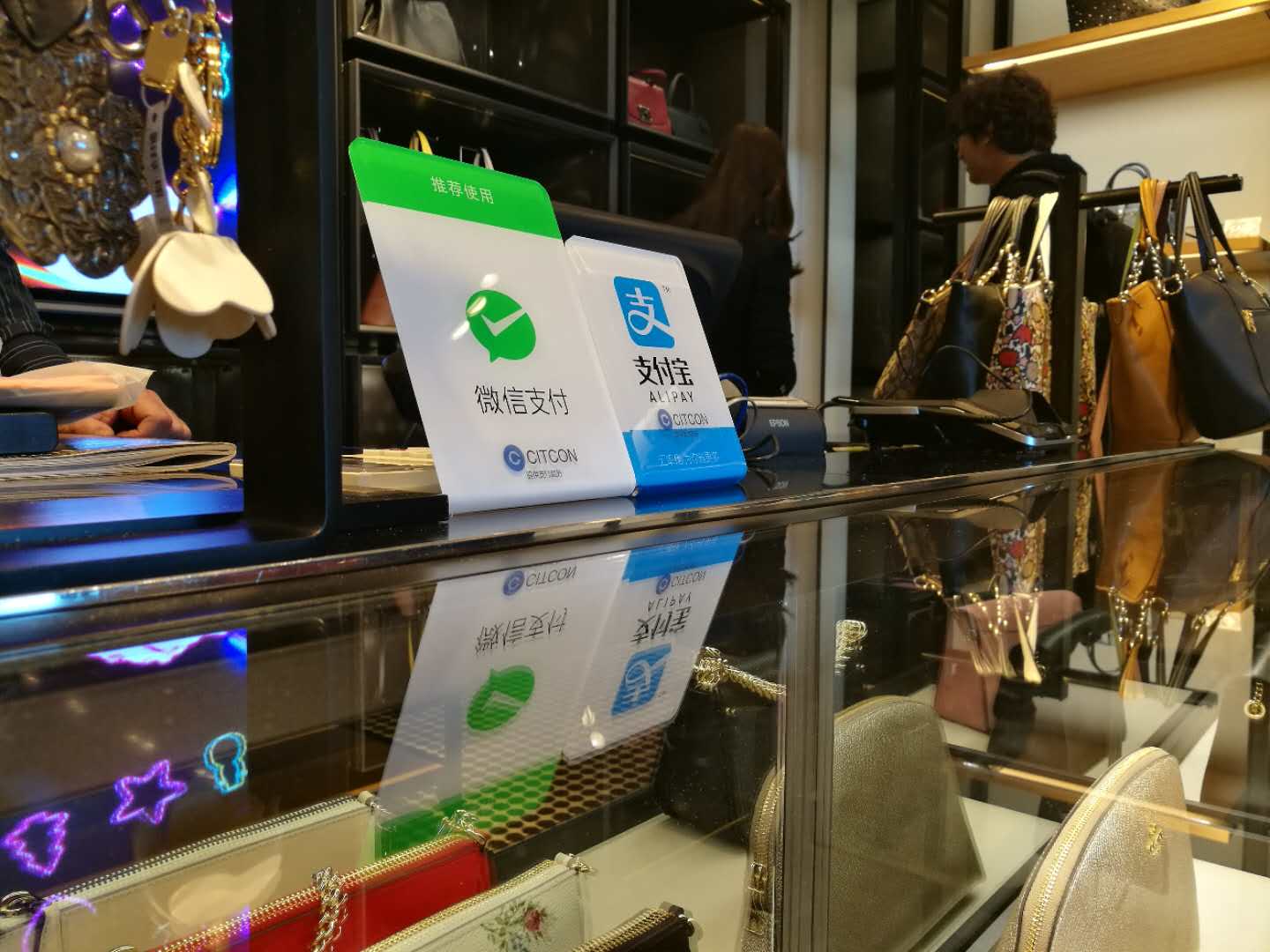 SANTA CLARA, Calif., March 12, 2018 — CITCON, the leading cross-border mobile payment company, announced that International Shoppes, a duty free and specialty retailer has successfully deployed the CITCON cross-border payment solution, which allows it to accept China's most preferred payment options Alipay and WeChat Pay to welcome and better service Chinese customers.
In recent years for Chinese tourists, overseas travel has gradually become the norm. Around 6.5 million Chinese tourists spent this year's Spring Festival holiday abroad, a 5.7 percent increase over the same period last year. A substantial growth of Chinese tourists was seen in key airport gateways in the United States.
According to the Outbound Chinese Tourism and Consumption Trends: 2017 Survey released by Nielsen, 93% of Chinese tourists said that they will consider mobile payment as a possible payment method if more overseas merchants support it; 77% of Chinese tourists said that they spent more money using mobile payment on their most recent overseas trip than they had on overseas trips two years ago.
"Introducing the capability to process Alipay and WeChat Pay transactions in our outlets has been both financially rewarding and educational. Our team has been quite happily surprised with the transaction volume and value that we have generated through these programs since launching in our outlets. As we service a large number of Chinese nationals, we very quickly learned the importance of having this processing capability, as it is often their preferred method of payment," commented by Matthew Greenbaum, Vice President of International Shoppes. "Working with CITCON has been a delight, as they worked incredibly fast to deploy the required processing hardware in our stores, provide training to our staff and ongoing support. We continue to work closely with them for assistance with developing pre-order capabilities via a mini-program and directly on the WeChat platform."
"Shopping is an important part of Chinese tourists' overseas trips. Duty-free shops are among the most common places where Chinese tourists use mobile payments while traveling overseas," said Wei Jiang, COO and President of CITCON. "We are thrilled to partner with International Shoppes to deploy the cross-border commerce solutions that allow Chinese users to enjoy the seamless shopping and checkout experience, additional offers, favorable exchange rates, as well as better security when using mobile payments."
About CITCON
Silicon Valley-based CITCON is the mobile payment solution leader for the fast-growing international travel commerce and retail market. In North America, CITCON is the first and largest authorized merchant acquirer for Alipay and WeChat Pay, two of the most popular mobile wallet providers in the world with over 1 billion active consumers. CITCON provides both in-store, and mobile / web / E-commerce payment solutions for thousands of merchants including renowned brands such as DFS, Caesars Entertainment Group, China Unicom, YamiBuy among others, covering a variety of tourist related sectors, such as Retail, Hotel, Food & Beverage, Transportation, Entertainment and Ecommerce. CITCON was founded by Chuck Huang, a mobile payment veteran with over 10 years' experience in financial services and payment industries in both China and the US. CITCON management team consists of payment and technology veterans from VISA, PayPal, eBay and Western Union. CITCON is backed by top notch Silicon Valley venture capital firms and received strategic investments from two public-traded multi-billion-dollar technology companies in China. For more information, please visit citcon.com
About International Shoppes
International Shoppes is a duty free and specialty retailer that has, for more than 65 years, operated airport retail and duty free facilities. The company is all about delivering the best service and product assortment to the traveling public. In addition to their duty free outlets, the company operates a number of stand-alone branded shop including Hermes, Salvatore Ferragamo, Bvlgari, Estee Lauder, Kiehl's, MAC, Mont Blanc, Hugo Boss, Michael Kors and more. They have operations located in New York's JFK International Airport, Boston's Logan International Airport, Washington DC's Dulles International Airport, Baltimore Washington International Airport, Rhode Island's T.F. Green International Airport, and Connecticut's Bradley International Airport.
Evelyn Yang
Head of Marketing & Communications
CITCON
+1 888 254 4887
evelyn.yang@citcon.com