Citcon Brings China's Mobile Payment Giant Alipay to North America
Wednesday, February 22, 2017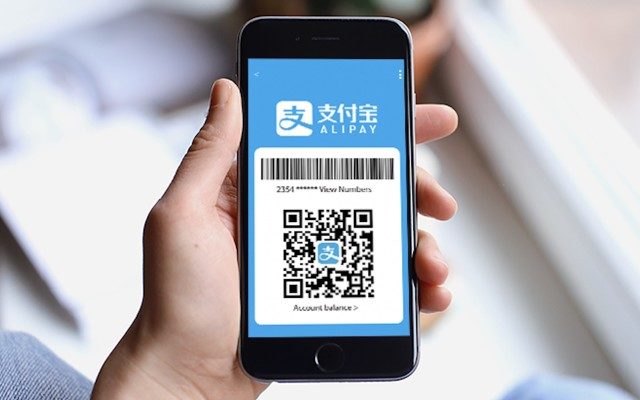 Santa Clara, United States, Feb. 22, 2017 – Citcon, an integrated mobile payment and marketing platform to connect global merchants with Chinese travelers, announced partnership with Alipay, the world's leading payment platform with 450 million active users run by Ant Financial Services Group, to enable merchants in North America to accept one of China's most popular mobile payment methods.
Citcon is one of the first payment partner of Alipay in North America. Our smart mobile point-of-sale (mPOS) easy-to-integrate API and software products provide merchants a seamless experience to accept Alipay both offline and online, manage business performance and customer insights, promote product and services, drive sales via our global partner network, as well as build lifetime brand loyalty with Chinese consumers.
"The partnership with Citcon gives us access to a broad merchant base in North America. Security, speed and innovation are key attributes of our trusted partners." said Souheil Badran, President, Alipay North America, "We benefit from Citcon's deep understanding of Chinese outbound tourism market, extensive experience and deep expertise in the U.S. payment system, which give our customers a seamless payment experience when traveling abroad."
China has been the world number one outbound tourism country for four consecutive years, accounting for over 13% of the total tourism revenue globally. United States has been one of the most popular destinations for Chinese travelers. In 2020, five million Chinese travelers are expected to spend $80 billion in the United States. With Alipay, Citcon offers global merchants the solution to open doors to millions of Chinese consumers.
"We're very delighted to partner with Alipay and bring the world's leading mobile payment platform to the North America market," Chuck Huang, Founder & CEO of Citcon said, "Mobile payments is the new frontier of commerce, and China is leading this trend. By providing an integrated and easy-to-use mobile payment and cross-border marketing solution, Citcon is creating a future that takes payment to the next level and connect global merchants with millions of Chinese consumers."
For business inquiries, please contact 1-888-254-4887 or info@citcon-inc.com
#End#
ABOUT CITCON
With headquarters in Silicon Valley, Citcon is an integrated mobile payment and marketing platform that connects global merchants with Chinese consumers. As the first authorized payment partner of WeChat Pay, Alipay and UnionPay in North America, in addition to other key payment platforms including Visa, MasterCard and American Express, Citcon brings mobile payment to the next level, enabling businesses to connect with customers beyond the payment experience. With our extensive experience and deep expertise in Chinese outbound travel market, mobile payment, cross-border e-commerce and cross-border marketing, Citcon is the one-stop solution for global businesses to reach millions of Chinese travelers and domestic consumers. Citcon's founding team comes from Visa, PayPal, eBay, Uber, Groupon and Yelp. Citcon is backed by leading Silicon Valley venture capital firms and received strategic investments from leading technology and financial service companies in China.  For more information, please go to www.citcon-inc.com
ABOUT ALIPAY
Launched in 2004, Alipay currently has over 450 million active users. Alipay has evolved from a digital wallet to a lifestyle enabler. Users can hail a taxi, book a hotel, make appointments with doctors, buy movie tickets, pay utility bills or purchase wealth management products directly from within the app. In addition to online payments, Alipay is expanding to in-store offline payments both inside and outside of China. Over 2,000,000 brick-and-mortar merchants now accept Alipay across China. As of October 2016, Alipay is supported in 70 overseas markets, with in-store payments covering more than 100,000 retail stores, and tax reimbursement via Alipay is supported in 24 countries and regions. Alipay works with over 40 overseas financial institutions and payment solution providers to enable cross-border payments for Chinese travelling overseas and overseas customers who purchase products from Chinese e-commerce sites. Alipay supports the settlement of 18 currencies. Since early September last year, Alipay is accepted in several locations including retailers in San Francisco Airport, JFK, Napa Valley and Las Vegas.