A Guide to Improving the Retail Payment Experience for International Customers
Thursday, January 13, 2022

Cash is no longer the preferred payment method in the market. That's what over 15,000 international consumers reported in a recent study across seven different countries. In most cases, customers typically choose bank debit and credit card payments because they provide convenient, reliable, and quick transactions. Despite these findings, however, the jury is still out on a single, universally-beloved remittance system. 
Therefore, it's recommended that companies offer more payment methods to meet varied (and growing) demands.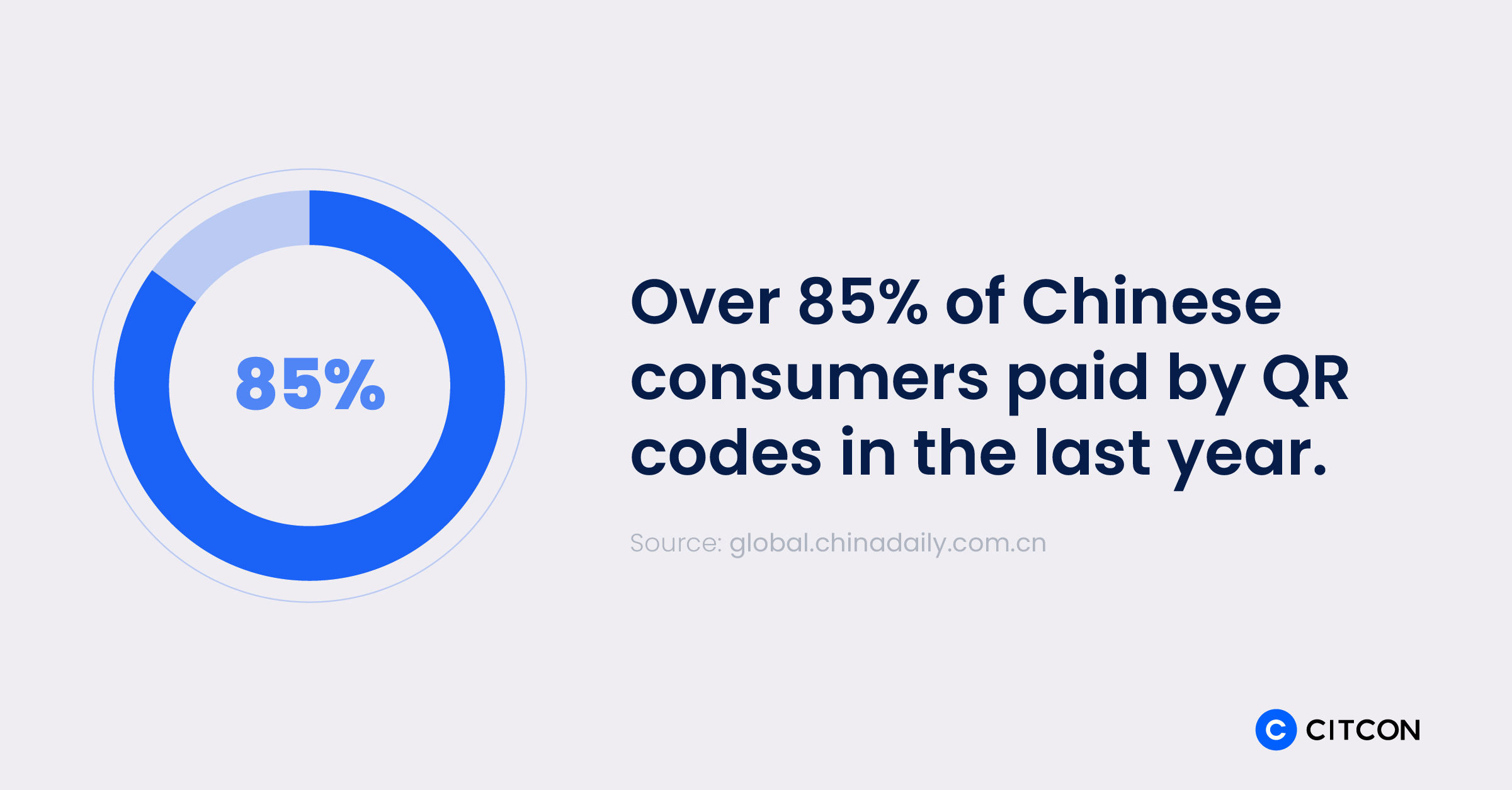 For example, the Chinese market — one of the largest sources of global tourism and retail — now prefers QR payments. In fact, over 85 percent of Chinese consumers paid by QR codes in the last year. 
This trend is now catching fire in America. 
In order to improve the retail experience for international customers, companies must be prepared to innovate their payment process. In this guide, we'll reveal five fast steps to help you get started.
How to Improve the Retail Payment Experience for International Customers
Not too long ago, businesses claimed that the key to success was in offering high-quality products and services. In today's modern world, however, customer experience is king.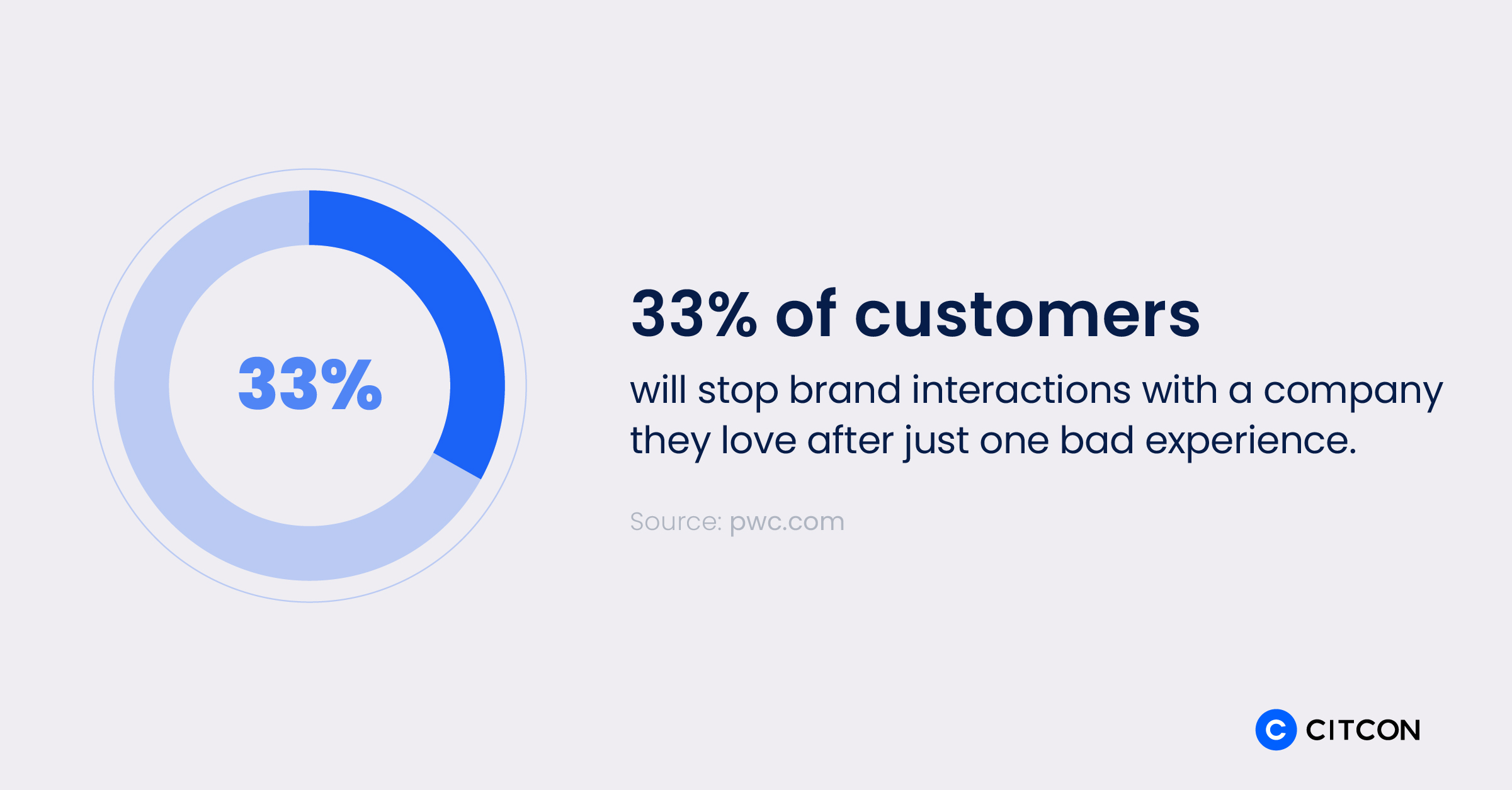 A recent Microsoft study revealed that 96% of customers base their loyalty on the experience they receive, from the initial inquiry all the way to the final payment. While this loyalty is crucial, it can be equally fleeting. In fact, a whopping 33% of customers will stop brand interactions with a company they love after just one bad experience.
The COVID-19 pandemic has forever transformed the retail industry, creating abrupt shifts that have left many entrepreneurs scrambling to keep up. Now more than ever, business owners must prioritize a customer-centric approach to retail payments.
Fortunately, history reminds us that international markets rebound after crises. In analyzing our post-pandemic world, a recent McKinsey report found that following the 2008 financial crisis, customer experience leaders encountered a shallower downturn, a faster recovery, and generated three times the shareholder returns versus the industry average. 
Though thirteen years have passed, customer experience remains the key to success.
Step #1: Eliminate Friction From the Online Customer Experience
Customer friction is a danger in the customer experience process that hinders clients from completing transactions. For companies to remain competitive in today's world, they must eliminate such friction at all points. 
Frictionless payments are highly-efficient, online and offline checkout processes that simplify the task of buying goods and services. They significantly help companies reduce churn and shopping cart abandonment. 
A frictionless payment system should aim for most — if not all — of the following criteria:
• Eliminate or reduce waiting time
• Enable a faster checkout process
• Minimize the number of steps required to complete a transaction
• Use an intuitive system 
• Reduce the need to memorize several PIN codes. 
Below are some examples of common frictionless payments:
• In-app payments
• One-click payments
• Digital wallets
• Contactless options
• Installment payment options
One of the most convenient ways to prevent customer friction is simply to provide your customers with more options.
Offer Choices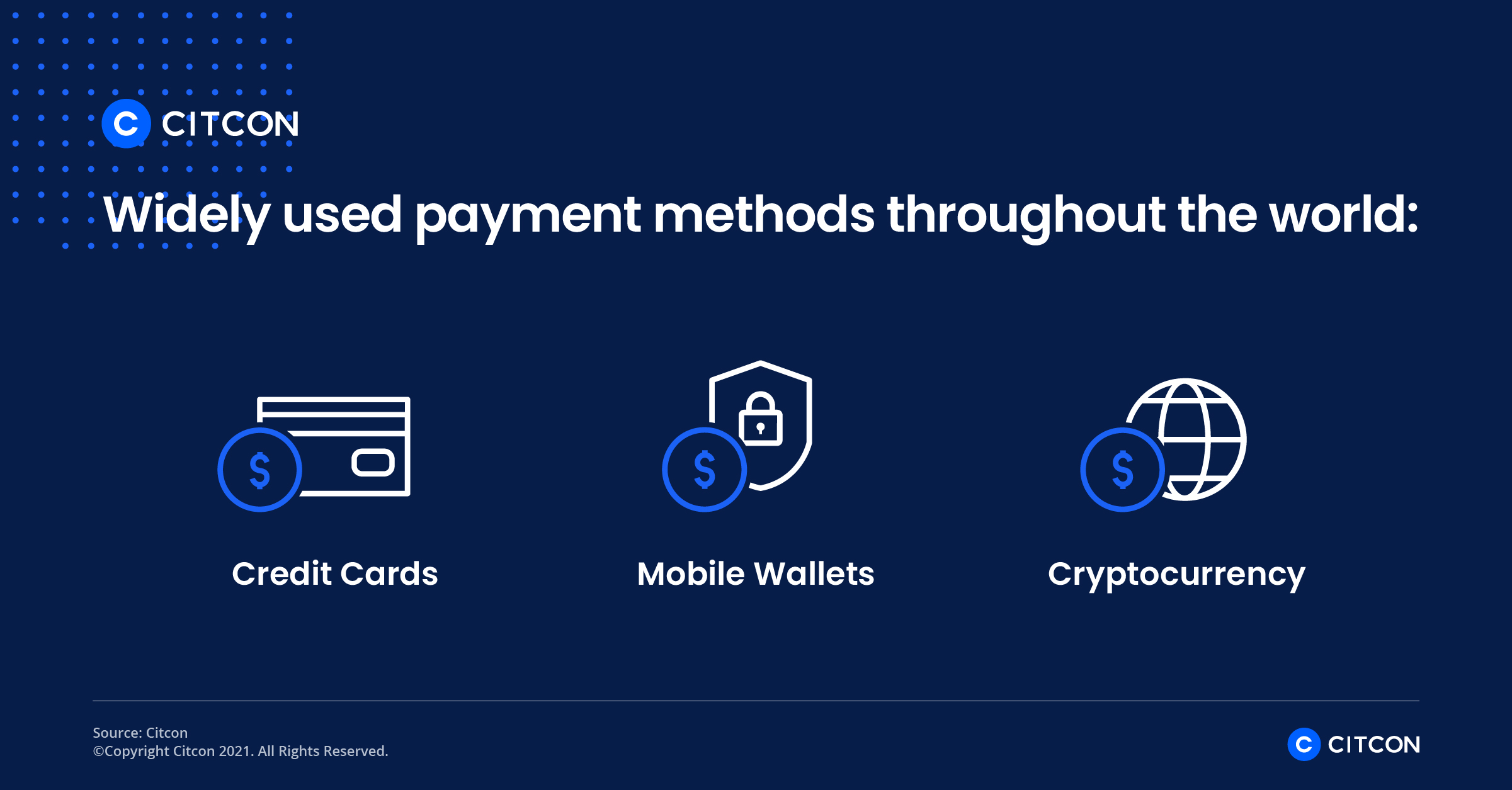 To attract more international customers, it's necessary to accept more payment methods online. Here are some widely used systems throughout the world:
• Credit cards: Recent statistics show that many countries embraced a culture of non-cash transactions, like Sweden, Canada, and the United Kingdom.
• Mobile wallets: Financial experts predict that more than 50% of the world's population will use a mobile wallet by 2025. 
• Cryptocurrency: Crypto companies estimate a global market of 220 million users, which has effectively doubled in the last six months. 
Find out which payment methods your customers prefer, and make sure to accept those. Keep in mind that payment preferences vary widely from one country to another.
Step #2: Get Innovative With the Omnichannel Customer Experience
As consumers spend more time online, the payments industry started developing more convenient and streamlined solutions for both online and offline channels. Businesses of all sizes and industries now use "omnichannel payments" to address the ever-changing needs of the market. 
The term omnichannel payments refers to a company's ability to accept payments from various channels, including point-of-sale systems, apps, and other online platforms. Industry leaders that offer omnichannel solutions create a consistent experience for their customers across different touchpoints. 
By implementing an omnichannel payment solution, you'll be able to:
• Link your business processes together, from online and offline payment terminals to inventory management and accounting systems.
• Accept different payment methods using multiple currencies.
• Offer your customers a seamless experience, no matter which platform they use.
Deliver Personalization
Omnichannel payments also provide companies with the perfect opportunity to offer more personalized client experiences. 
It all starts with ads. On average, a consumer sees thousands of ads per day. Your potential customers have become unwitting experts at ignoring brands that don't resonate with them. But when the ads find their audience, payments get processed. In fact, new research shows 80% of consumers are more likely to support brands that offer personalized experiences.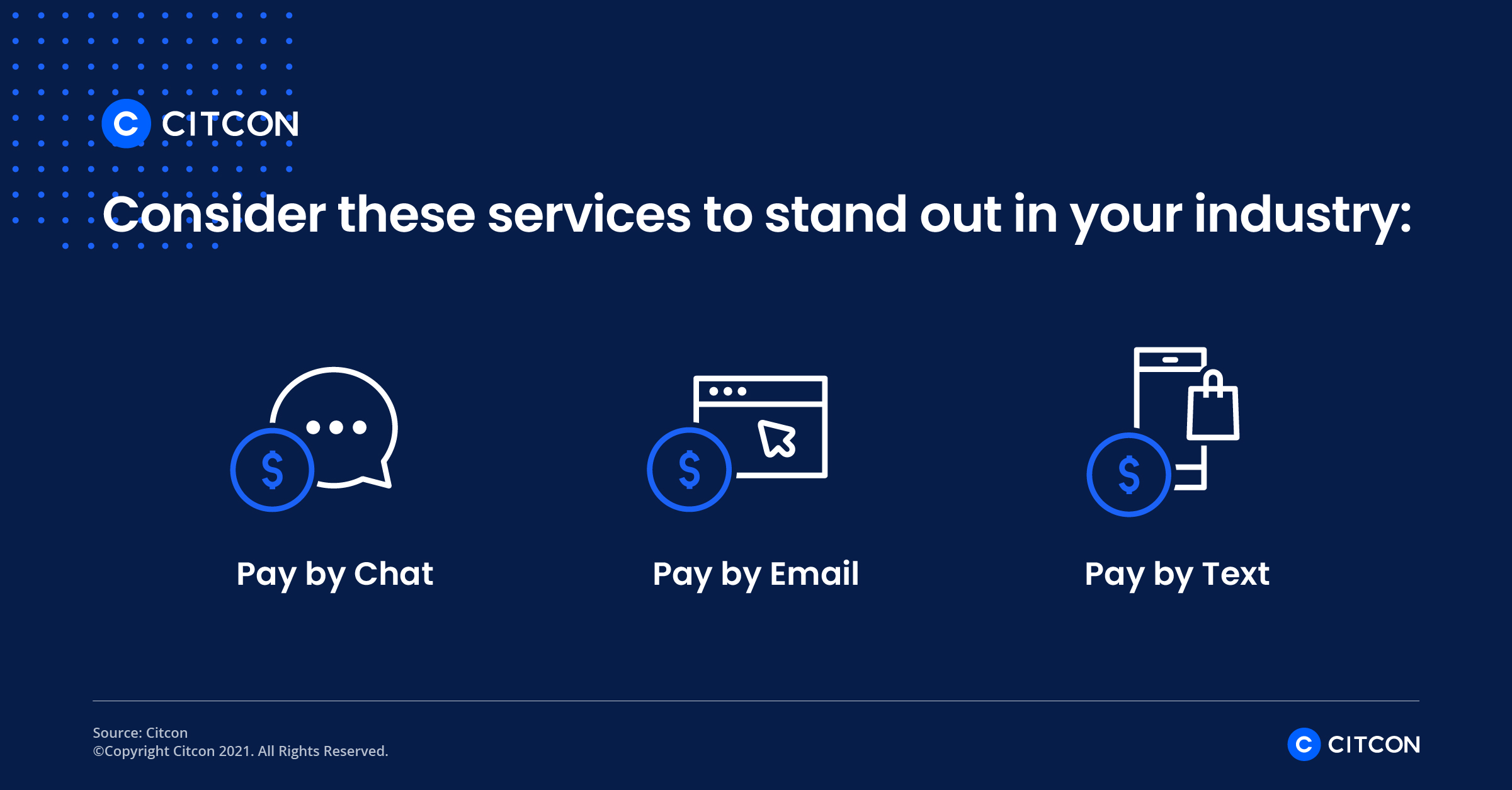 To stand out in your industry, make sure you're offering solutions that enhance your clients' customer experience. Consider these services:
• Pay by chat: Chats can turn one-way dialogues into two-way communication systems. Accepting in-chat payments can help increase conversion rates by minimizing client hesitations. 
• Pay by email: You can easily expedite the payment process for business clients who often use checks or wire transfers. 
• Pay by text: Text messages have a high open rate of 98%, making text links effective payment reminders.  
Your payment facilitator should help you implement customized solutions ideal for your distinct business needs.
Step #3: Prioritize International Customers In-Store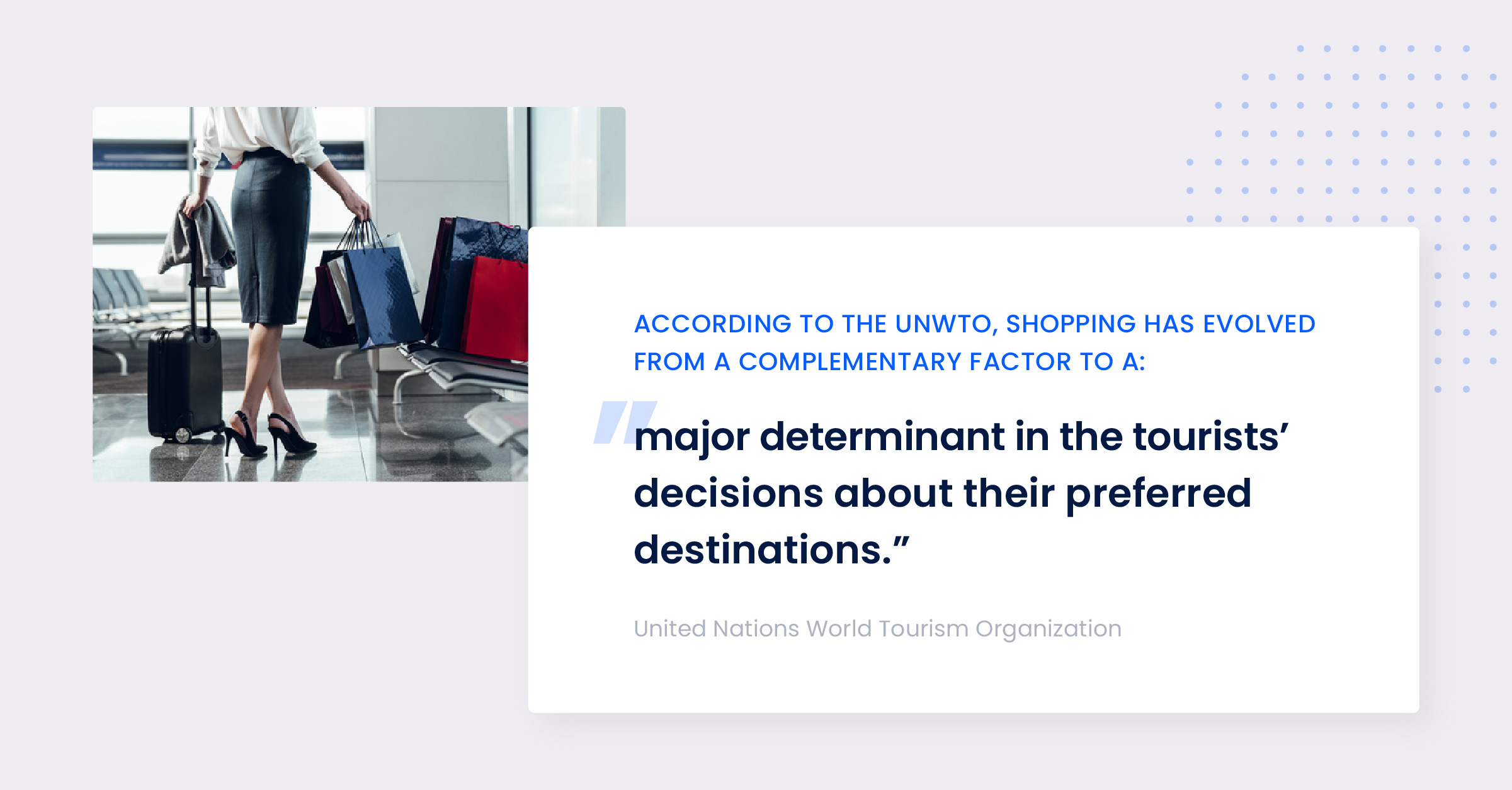 Shopping has become a source of travel motivation in recent years. According to the United Nations World Tourism Organization (UNWTO), it has evolved from a complementary factor to a "major determinant in the tourists' decisions about their preferred destinations."
As a result, well-known fashion, jewelry, and electronic brands have drawn massive international tourist crowds.
Today, events like the Dubai Shopping Festival, Cannes Shopping Festival, and Istanbul Shopping Festival have become some of the most attractive tourist attractions globally. There are even designated shopping villages now, like the Bicester Village in the UK. 
The Chinese market is particularly famous for being an essential source of tourism profitability worldwide. There has been an emergence of a "rich middle class" in China, giving rise to high disposable incomes. Recent data shows that this tourist group in particular spends up to 70% of their travel expenditures on shopping. 
These are all positive trends for business owners.

If you want to attract international shoppers, you should endeavor to provide them with a cohesive experience across both online and offline platforms. Just remember that it's essential to note payment preferences. As mentioned earlier, they often vary from one country to another.
Accept Customer-Preferred Payment Methods
Given the fickle nature of international payment preferences, it's essential to address varying requirements. 
For example, Chinese tourists have overtaken Americans as the biggest international travel spenders. Their payment preferences are unquestionably clear: Chinese tourists prefer making QR code payments at home and abroad. 
This method provides quick, secure, and reliable payments, hence their reliability. The best part is that they require a minimal investment on the seller's part. Additionally, it has a growing penetration because of the market's expansion toward contactless payment transactions. 
By offering customer-preferred payment methods at checkout you will secure sales, improve customer experience, and even attract customers to your site or store.
Step #4: Optimize the Physical to Support Online and Omnichannel
If you run a business using multiple offline and online platforms, it's essential to build a consistent customer experience across all of them. After all, each one offers multiple benefits that you can harvest to achieve your goals. 
Imagine this scenario: you have a popular aesthetic apparel e-commerce store that exceeds all customer expectations. Your online reviews are glowing.
A dedicated online customer who's been purchasing from your online store for the past six months finds out you have a physical shop just ten minutes away from him. He's very excited to visit. When he enters your store, however, he encounters some employees who can't confidently answer his questions about the clothing. Worse yet, at the checkout counter, he discovers that your store doesn't accept the card he routinely uses online.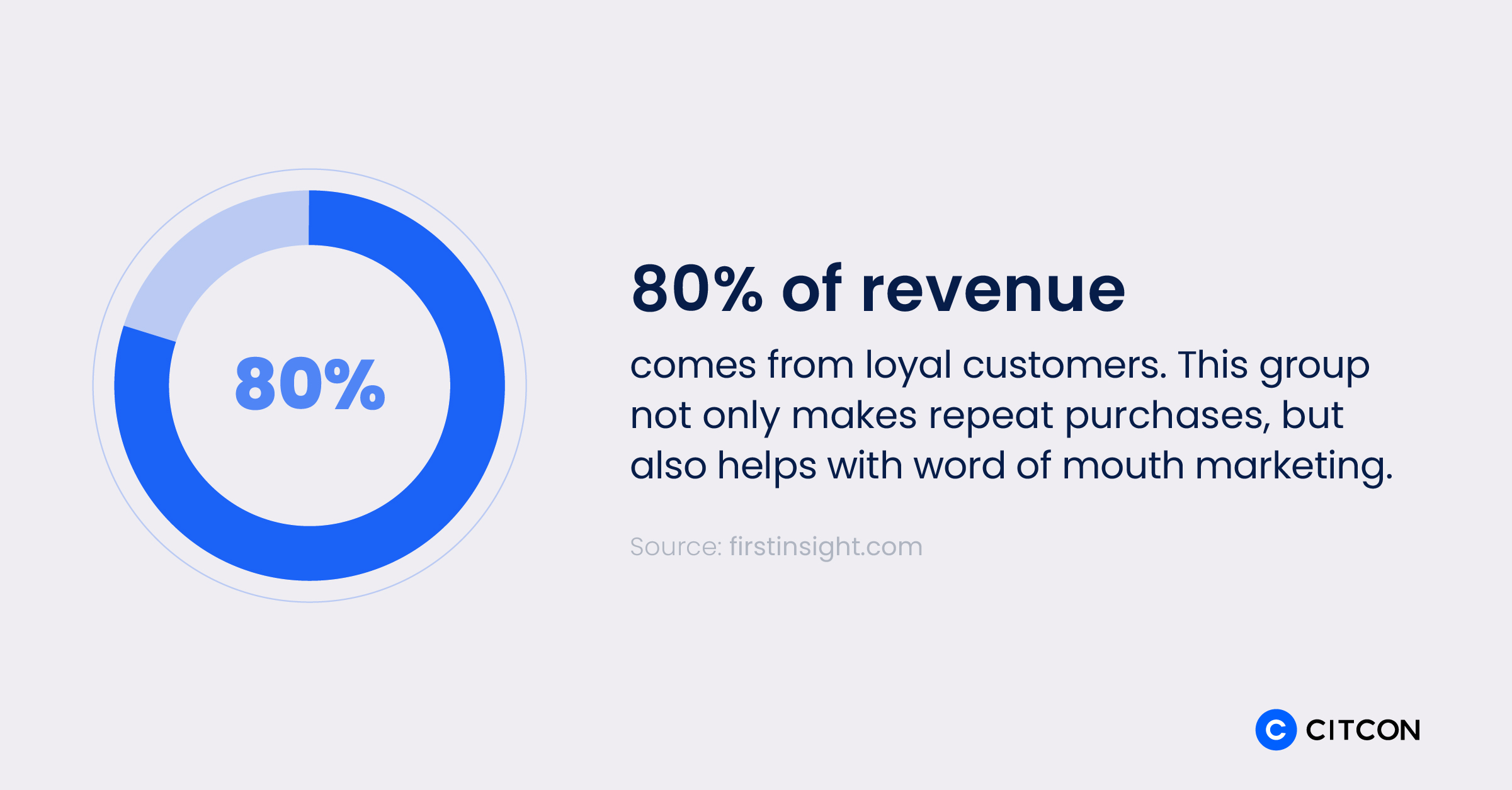 Such a scenario will not only lose you a sale; you might also end up losing a lifetime client.
A consistent customer experience is critical in driving loyalty. In most cases, loyal customers make up 80% of a company's revenues, leave good reviews online, and even tell their family and friends about the brands they love. 
While word of mouth is essential, it's always rooted in customer experience. On a grander scale, global companies should optimize the physical aspects of their business to support online and omnichannel efforts.
Embrace BOPIS
A buy-online, pick up in-store (BOPIS) method allows consumers to buy products online and pick their orders up through the following ways:
• A designated pickup area
• Curbside pickup
• BOPIS retail lockers
This system enables companies to compete with fast-fulfillment online retailers, most of whom can routinely ship by the following day. It's especially advantageous for retailers who can't offer the same expedited free shipping options other businesses do.
You can ensure a seamless customer experience through BPOIS by accepting global payments in your retail stores and online platforms. As a bonus, global mobile payments help create frictionless in-store sales.
Step #5: Adopt Agile Practices to Meet Changes in Consumer Expectations
Some traditional retailers have found themselves with their backs against the wall. Markets have matured, client needs are ever-changing, and the competition is more intense than ever. Some businesses have mistakenly relied on outdated, legacy practices to address new consumer trends. 
In today's global economy, there clearly isn't room for all retail brands to grow. In most cases, companies that use agile practices are the ones that experience truly exponential growth. Here are some key factors that help such agile companies stand out:
• Strong leadership commitment
• Value-driven scoping and budgeting instead of traditional practices
• Intelligent automation methods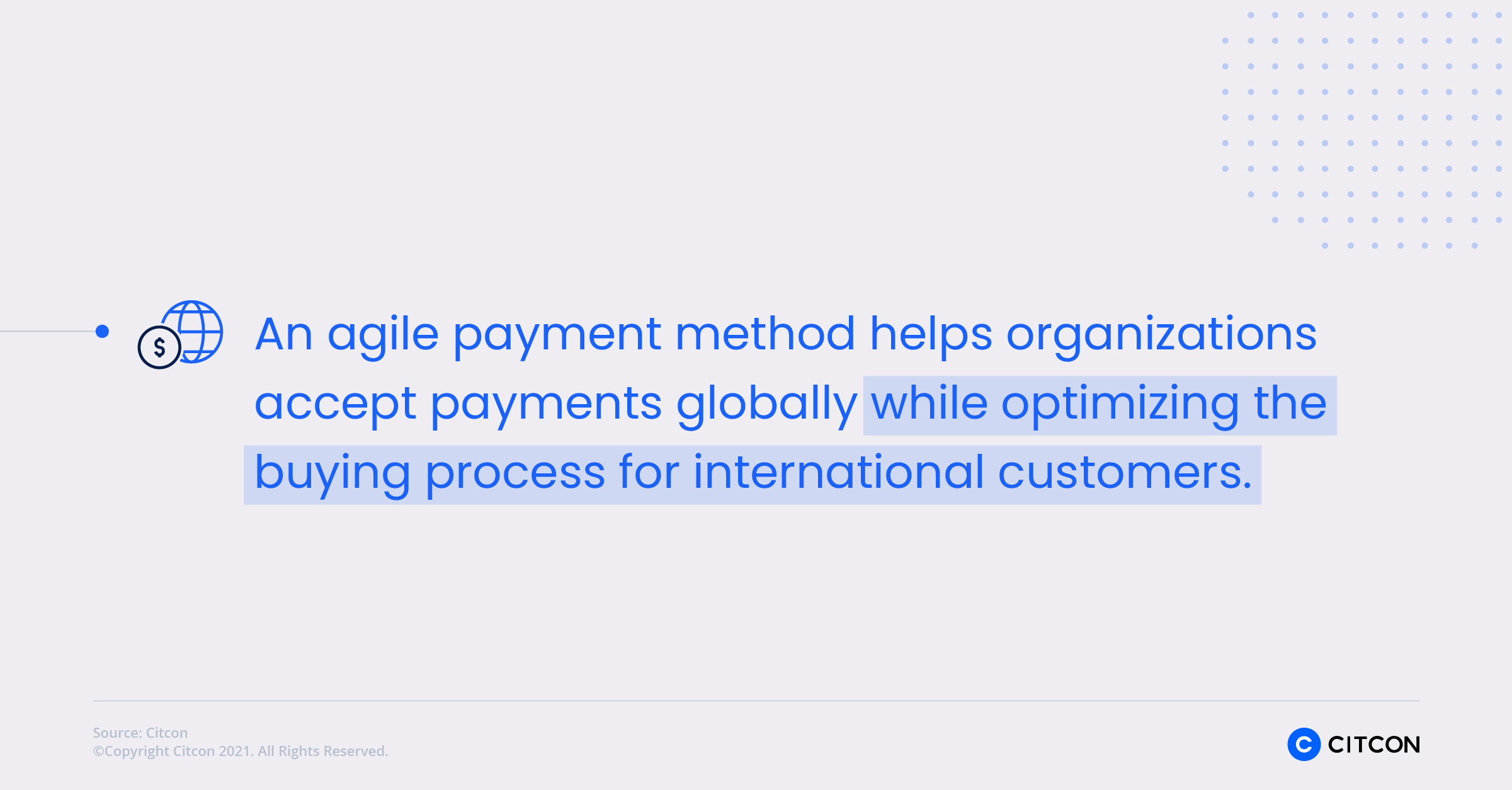 An agile payment method is an ideal way to handle multiple transactions from online and offline sources. It helps organizations accept payments globally while optimizing the buying process for international customers. 
With the right business partner, you can automate specific processes to enable multi-channel payments across different platforms. Today's fast-paced environment requires businesses to adapt to the market's demands and maximize opportunities. 
While there are many features at play, these are the core components of an agile payment system:
• They offer a wide range of choices
• They combine different channels in one purchase
• They allow multi-stage payments, including installments
If you want to adopt an agile method, be sure to use the latest technological developments to confidently reach your goals.
Leverage Technology
Ready to improve your retail payment experience for international customers?
You can start by partnering with a payment solution trusted by over 10,000 merchants globally, including hundreds of the world's leading brands. With Citcon, you can easily accept payments from over 100 credit cards and digital wallets from an extensive range of providers, including:
• PayPal
• Venmo
• WeChat Pay
• Alipay
• China Union Pay
• Kakao Pay
• Danapay
• GCash
It's time to improve your international customers' retail payment experience with Citcon.
Accept Payments Globally With Citcon
Citcon's all-in-one payment platform acts as a global payment gateway for localized international transactions. It integrates seamlessly with popular e-commerce shopping carts, POS software, hardware, and gateways. You can also connect your system to apps like WeChat, WhatsApp, and Tulip. Best of all, there is no setup fee.

Let's Get Started