CITCON Partners with Shift4 to Introduce WeChat Pay and Alipay to Merchants in North America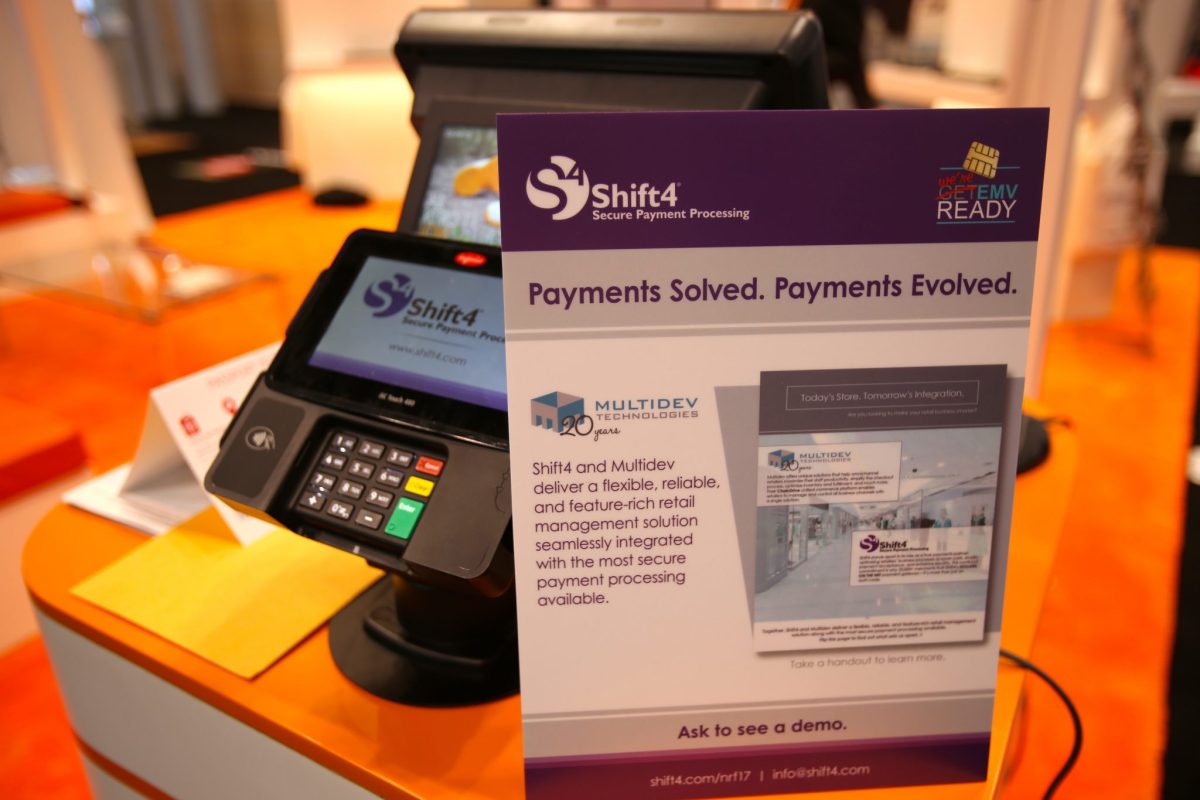 Las Vegas, Oct. 23, 2017 – CITCON, the leading cross-border mobile payment company, is proud to announce the partnership with payment services and gateway provider Shift4 Corporation, to offer China's most popular mobile payment options WeChat Pay and Alipay to merchants and ISV partners through its patented Universal Transaction Gateway (UTG).
WeChat Pay and Alipay cross-border payments are the most popular and convenient payment options for Chinese consumers to purchase goods and services overseas in Chinese Yuan, and for merchants to be settled in US Dollars directly by CITCON. Adding these payment options allows merchants to gain the opportunity to better service the Chinese traveler, and tap into an even larger revenue stream from one billion Chinese consumers who are the largest spenders, and the fastest growing traveler segment to North America.
Shift4's connections to all major banks, processors, and card brands in the U.S., Canada, and the Caribbean, combined with their support for devices from Ingenico, Verifone, and ID TECH, means merchants have options. Now, merchants have the choice to accept WeChat Pay and Alipay, showing Shift4's continued support of their commitment to merchants.
"As true pioneers in the payments industry, we're excited to partner with CITCON to become the first integrated payments provider in North America to adopt support for WeChat Pay and Alipay, making these payment methods accessible to our ISV partners, merchants, and Chinese consumers alike." said Daniel Montellano, VP of Strategic Business Development of Shift4.
Chinese arrivals into the United States are expected to grow by 121 percent by 2020 to reach more than six million travelers, making it the third largest international market and the largest overseas market for the United States. Chinese travelers are already the highest spending international tourists in the United States – having spent more than $30 billion in the United States in 2016, and this number is expected to double by 2020.
"We're proud to partner with Shift4 to bring WeChat Pay and Alipay to a wide variety of merchants in North America. The tremendous growth of the Chinese outbound tourism market brings new possibilities for merchants across hotel, retail, transportation, F&B and attractions sectors to continue to grow their share of visitation and spending from Chinese tourists. Ensuring that your business is China-Ready and China-Smart by accepting the Chinese preferred and trusted payment options will accelerate this development and expand your opportunity." said Wei Jiang, COO & President of CITCON.
###
About CITCON
Silicon Valley-based CITCON is the mobile payment solution leader for merchants to accept the fast-growing mobile wallets at the global scale. In North America, CITCON is the first and largest authorized merchant acquirer for WeChat Pay and Alipay, two of the most popular mobile wallet providers in the world with over 1 billion active users and over $800 billion mobile payment volume.  CITCON provides both in-store, and mobile / web / E-commerce payment solutions for thousands of merchants including renowned brands such as DFS, Pacific Gateway, China Unicom, YamiBuy among others, covering a wide variety of business sectors such as Retail, Hotel, Food & Beverage, Transportation, Entertainment, Education and E-commerce. CITCON was founded by Chuck Huang, a mobile payment veteran with over 10 years' experience in financial services and payment industries in both China and the US. CITCON management team consists of payment and technology veterans from VISA, PayPal, eBay, Uber, JD, Western Union. CITCON is backed by top notch Silicon Valley venture capital firms and received strategic investments from two public-traded multi-billion-dollar technology companies in China. For more information, please visit citcon.com.
About Shift4 Corporation
Shift4 services merchants and partners in many industries by delivering feature-diverse, secure payment solution services, via our gateway DOLLARS ON THE NET®. Shift4 provides options for devices, processor/bank and POS/PMS integrations that empower its partners to service merchants in U.S., Canada, Caribbean, and all participating regions of VISA Direct. Shift4 invented tokenization and owns nine payment-security related patents. Learn more at www.shift4.com.