CITCON Partners with China Luxury Advisors and The Momentum Group to Bring WeChat Pay and Alipay to Brands in North America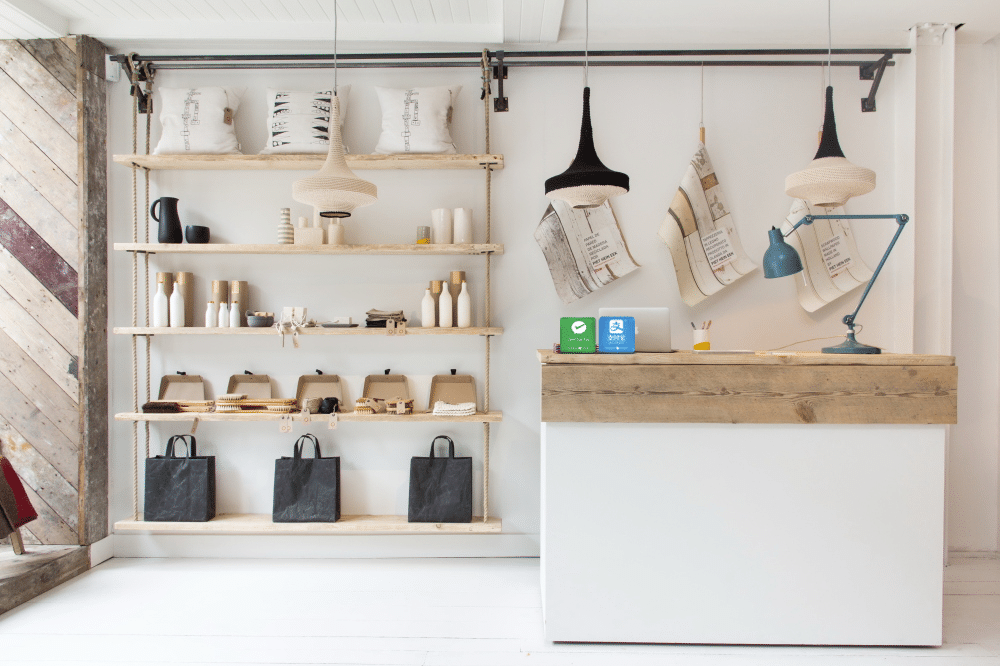 New Payment Options Will Allow Brands to Increase Purchases Among Chinese Consumers
Citcon the integrated cross-border payment and marketing platform, China Luxury Advisors (CLA) a strategic consultancy dedicated to connecting the world's leading brands, institutions and destinations to the global Chinese consumers, and The Momentum Group (TMG) a WeChat Marketing Agency, today announced a strategic partnership to enable brands in North America to accept WeChat Pay and Alipay.
WeChat Pay and Alipay are the most popular and convenient payment options for Chinese consumers to purchase goods and services in Chinese Yuan, and merchants to be settled in US Dollars directly by Citcon. Adding these payment options allows brands to now tap into an even larger revenue stream from Chinese consumers who are the largest spenders, and the fastest growing traveler segment to the North America. The Citcon solution enables brands to optimize revenue growth without the costs and hassles of establishing a business entity in China.
WeChat Pay is a fully integrated payment solution within WeChat, the world's most popular mobile social communications service with 936 million active users and Alipay is a super lifestyle app run by Ant Financial Services Group with more than 450 million active users. Together these platforms jointly account for 90% of China's mobile payment market share. Both super apps allow users to book a trip, hail a taxi, order food, book hotels, purchase tickets, manage investments, perform transactions on e-commerce websites and more to create a cashless society.
"Chinese arrivals into the United States are expected to grow by 121 percent by 2020 to reach more than 5 million travelers, making it the third largest international market and the largest overseas market for the United States. Chinese travelers are already the highest spending international tourists in the United States – having spent more than $27 billion in the United States in 2015, and this number is expected to continue to grow rapidly. This tremendous growth brings new possibilities for American retailers and destinations to continue to grow their share of visitation and spending from Chinese tourists. Ensuring that your destination is China-Ready and China-Smart will accelerate this development and expand your opportunity. Payment assurances and acceptance of locally trusted and preferred Chinese providers are one of the top ways for retailers and destinations alike to capture this growing market," said Renee Hartmann, Co-Founder of CLA, "The Citcon platform is seamless to the merchant and provides endless opportunities for revenue growth. We are excited to now be able to offer this service to our clients."
"TMG is committed to helping our clients continue to engage the outbound Chinese tourists in meaningful ways and convert them into customers. The best way to do this is to enable WeChat Pay for our clients." says Jeff Fish, Head of Client Strategy at TMG, "TMG and Citcon have already successfully launched the first WeChat Mini Program in the United States together, enabling mobile commerce for DFS and plan on strategically engaging all current and future clients together as an end-to-end solution."
As the authorized payment partner of both WeChat Pay and Alipay, in addition to major credit cards such as UnionPay, MasterCard, Visa, Discover and American Express, Citcon is a one-stop shop for merchants to connect with Chinese consumers and accept payments anywhere. Citcon's stand-alone mobile point-of-sale (mPOS), easy-to-integrate API and software products empower merchants to optimize growth both online and offline, with an easy and affordable rate compared to credit card processing. In addition to the convenient payment solutions, merchants will also be able to gain in-depth consumer behavior insights, manage business performance, run marketing campaigns, guides users to merchants stores while saving their shopping preferences for future visits and manage lifetime customer loyalty programs.
"Our partnership with CLA and TMG makes targeting and growing business with Chinese consumers easier than ever for brands in North America." said Chuck Huang, Founder and CEO of Citcon, "China is changing rapidly. Mobile payment is the new frontier of commerce and China is leading this trend. By providing an integrated and easy-to-use payment solution, Citcon is creating a future that takes payment and marketing to the next level, empowering global merchants to drive business growth with millions of Chinese consumers."
###
About Citcon
With headquarters in Silicon Valley, Citcon is an integrated cross-border payment and marketing platform that connects global merchants with Chinese consumers. As the first authorized payment partner of WeChat Pay, Alipay and UnionPay in North America, in addition to major credit cards including Visa, MasterCard, Discover and American Express, Citcon brings mobile payment to the next level. With our extensive experience and deep expertise in Chinese outbound tourism market, mobile payment, cross-border ecommerce and cross-border marketing, Citcon is the one-stop solution for global businesses to reach millions of Chinese tourists and domestic consumers. Citcon's founding team comes from Visa, PayPal, eBay, Uber, Groupon and Yelp. Citcon is backed by leading Silicon Valley venture capital firms and received strategic investments from leading technology and financial service companies in China. For more information, please go to www.citcon-inc.com
About China Luxury Advisors (CLA) 
China Luxury Advisors (CLA) is strategic consultancy dedicated to connecting the world's leading brands and destinations to the global Chinese consumer. CLA specializes in designing unique marketing programs for luxury brands, institutions, tourism associations and destinations that attract and connect the global Chinese demographic to deliver stakeholder value. CLA offers a full suite of services for clients including brand strategy, market entry, research and insights, media planning, digital and technology platforms, travel trade outreach, merchandising and loyalty programs. CLA has advised organizations such as Brand USA, Visit California, The Los Angeles Tourism and Convention Board, Bergdorf Goodman, El Corte Inglés, Taubman Centers, Briggs & Riley, Cedars-Sinai, Norwegian Cruise Lines, Warner Bros Studios and many others on strategies to attract, convert and retain global Chinese consumers. CLA has operations in Los Angeles, San Francisco, New York, Beijing and Paris. Visit www.chinaluxuryadvisors.com for more information.
About The Momentum Group
The Momentum Group is a WeChat Marketing Agency that is redefining how global brands connect with customers on WeChat. WeChatify is the WeChat marketing platform created by TMG and is used by some of the top brands in retail, hospitality and tourism like Grand Hyatt, Hyatt Regency, The Met, Saks 5th Ave, Tanger Outlets and many more.