CITCON Launches Mobile Payment Service at Mall of America® to Welcome Chinese Consumers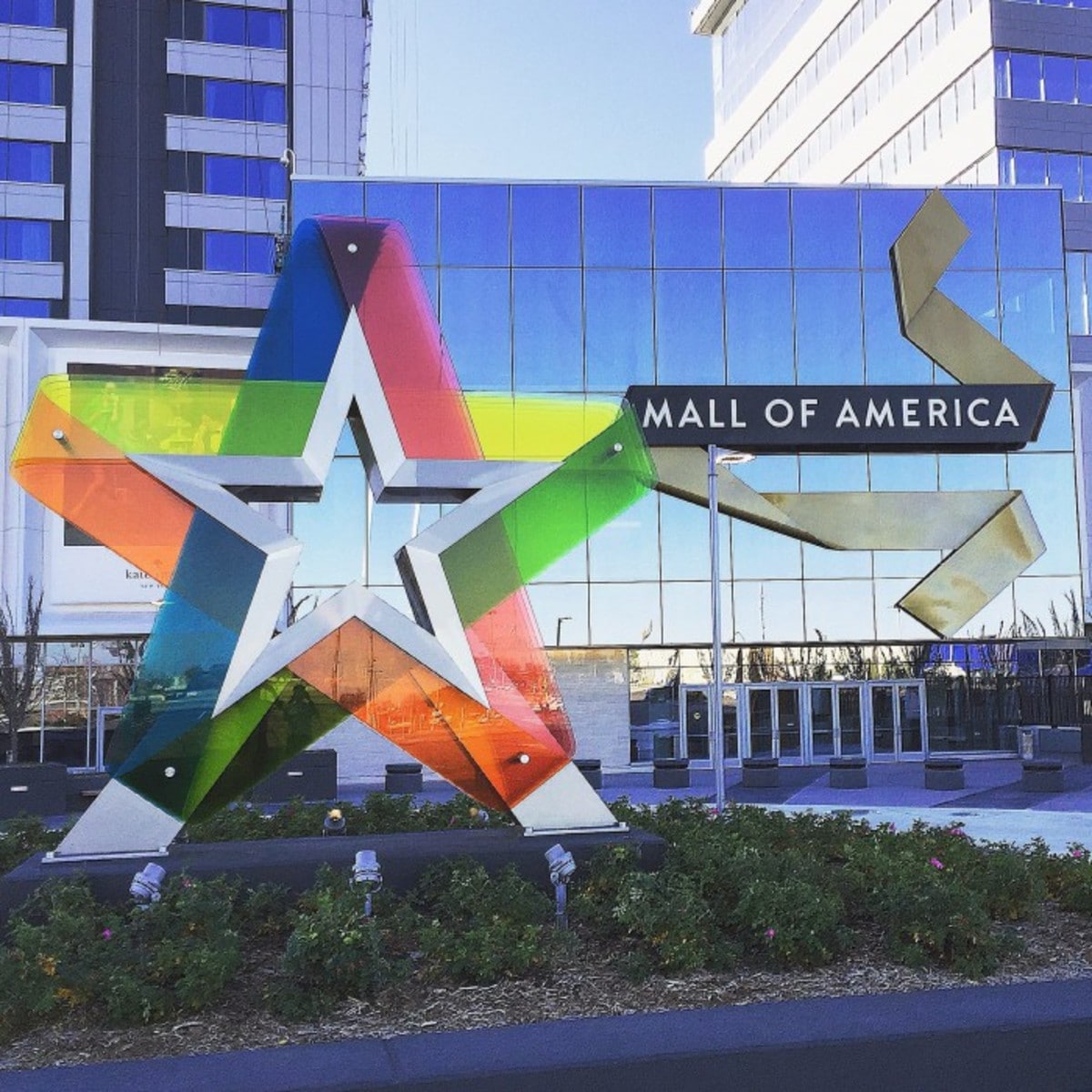 SANTA CLARA, Calif., Aug. 13, 2018, /PRNewswire/ —
CITCON, the leading cross-border mobile payment, and marketing company announced today its partnership with Mall of America®, the nation's largest entertainment and retail complex. The CITCON cross-border mobile payment solution will be implemented into various MOA merchandise shops, guest services and throughout Nickelodeon Universe®, the 7-acre theme park inside Mall of America.
The CITCON solution allows MOA merchants to expand reach and better engage with over one billion Chinese consumers who are actively using Alipay and WeChat Pay as their preferred payment methods and communications platforms at home and abroad. The solution also enables merchants to reduce friction in the checkout process, offer seamless payment experiences anywhere in the store, engage consumers in new and innovative ways, and help consumers locate stores nearby and claim coupons. Through Alipay's geolocation-based "Discover" function and push notifications within the app, Chinese travelers can also locate merchants at MOA, receive promotional information and make purchasing decisions.
"As a destination that attracts over 40 million visitors annually, it's crucial for us to continue providing services for our guests to create a seamless experience when visiting Mall of America," said SVP of Business Development and Marketing Jill Renslow. "CITCON's dedication to providing familiarity and convenience to Chinese consumers is something that resonates greatly with us and we're excited to implement their payment solution across our property."
"We are thrilled to partner with Mall of America to bring a seamless payment and shopping experience to modern Chinese consumers," said Chuck Huang, Founder, and CEO, CITCON. "Chinese consumers have become accustomed to the idea of doing everything on mobile. The retail experience begins with knowing your customers. Accepting the familiar and preferred mobile payment options has become a necessity for retailers to deliver an exceptional customer experience that matches with the changing behavior of today's Chinese consumers."
China has been the world's number one outbound tourism country for five consecutive years, with spending from Chinese tourists abroad making up 21% of all tourism spending. In addition, each Chinese traveler spends on average more per trip than tourists from any other country. The United States has been one of the most popular destinations for Chinese travelers. In 2020, five million Chinese travelers are expected to spend $80 billion in the United States.
Travel retail is worth about 15 percent of the broader personal luxury goods market, and the global value of travel retail itself is set to reach $85 billion by 2020. Chinese consumers will remain one of the biggest drivers of growth in the global luxury market in the foreseeable future.
ABOUT CITCON
CITCON is a cross-border mobile payment and marketing solution leader, enabling merchants to accept QR-based mobile wallets in-store and online on a global scale. Among the payment options supported by CITCON, Alipay and WeChat Pay are two of the most popular wallets with over one billion active consumers. On top of payments, CITCON also allows merchants to run marketing and loyalty campaigns through our partner network. Trusted by thousands of merchants in North America and Europe, including DFS Group, Caesars Entertainment Group, Kering Group among others, CITCON offers solutions for businesses to drive omnichannel commerce growth in a variety of industries ranging from Retail, e-Commerce, Hotel, Food & Beverage, Transportation, Entertainment to Education. CITCON was Founded in 2015 by Chuck Huang, a serial entrepreneur and payment veteran with over a decade's experience in both US and China, and received $10M venture funding from leading VCs (Zhen Fund, Cybernaut) in Silicon Valley and China. For more information, please visit citcon.com
ABOUT MALL OF AMERICA
At 5.6 million square feet, Mall of America is the largest shopping and entertainment complex in North America with more than 520 world-class retail stores and restaurants; Nickelodeon Universe, the nation's largest indoor theme park; SEA LIFE Minnesota Aquarium; FlyOver America; Crayola Experience; Hard Rock Café; The Escape Game; CMX Cinemas; and more. The Mall opened in 1992 and is located in Bloomington, Minn., minutes from downtown Minneapolis and St. Paul and adjacent to the MSP International Airport. Follow Mall of America on Facebook, Twitter, and Instagram, and visit our blog. Download the Mall of America app from the App Store for iOS or Google Play for Android.
If you have any question, give us a message. We will get back to you soon!