CITCON Expands the Service Scope of UnionPay QR Code Payment in North America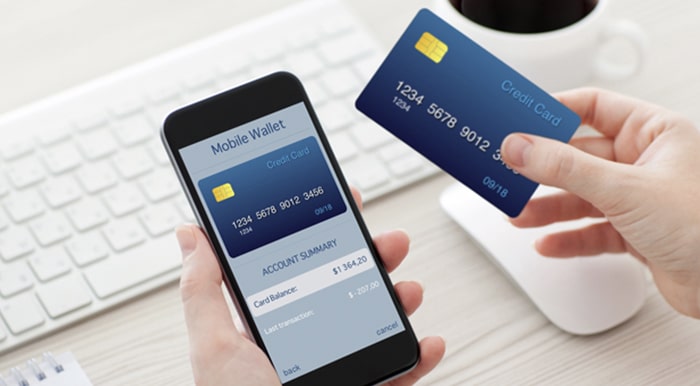 The only fully integrated platform for merchants to capitalize on the cross-border Chinese consumer market
Santa Clara, California, January 14, 2019 – CITCON, the integrated mobile payment and commerce leader, today announced the partnership with UnionPay International and the introduction of UnionPay QR Code payment to more merchants in North America. The addition and integration of UnionPay QR Code payment onto CITCON's platform, in addition to enabling acceptance of UnionPay's debit and credit cards, and other mobile payment solutions preferred by Chinese consumers, brings merchants a one-stop solution to accept all major payment types from Chinese consumers; and marks CITCON as one of the first fully integrated payment solution providers in North America to offer all major Chinese mobile payment options.
UnionPay serves the world's largest cardholder base of more than 7 billion UnionPay cards issued worldwide, and is the major payment brand for outbound Chinese consumers. The "UnionPay" mobile application is the unified mobile payment portal of China's banking industry launched by UnionPay together with commercial banks and payment service providers in China. Since launching by end of 2017, it gained over 100 million consumers, being the fastest growing QR payment product in China. Users of the "UnionPay" app can pay by scanning QR codes at about 1 million merchant locations in over 20 countries and regions, these include mainland China, Hong Kong, Macau, Taiwan, Japan, Korea, Singapore, Thailand, etc.
"To meet Chinese consumers' demands for safe and smooth mobile payment service in the US and Canada, we at UnionPay continue to expand the scope of acceptance of our QR code payment in North America. We are very happy to partner with CITCON to jointly enable more businesses here to accept the UnionPay app. This partnership will not only further improve Chinese consumers' payment experience in North America, but will also help the local merchants attract more customers, realizing a win-win situation," said June Chen, General Manager at UnionPay International Americas.
"Our mission at CITCON is to connect global merchants with Chinese consumers. We are thrilled to partner with UnionPay International to extend our payment and marketing offerings to merchants and help them adapt to the changing consumer habits," said Wei Jiang, COO and President of CITCON. "With the partnership, UnionPay QR Code payment will be introduced to CITCON's extensive merchant network and launched through our POS scanner and all major POS and payment gateways that are integrated with CITCON's Enterprise API, covering shopping malls and outlets, enterprise retailers, commercial areas and travel destinations favored by Chinese tourists, students and business travelers."
Chinese cardholders can add their UnionPay cards to the "UnionPay" APP, press "Payment& Receive" and choose "non-Chinese Mainland payment" to generate a QR code that can be accepted outside mainland China, and then have it scanned by the cashier to complete payment. They can also pay by scanning the merchant's QR code via the "UnionPay" app. Consumers using the "UnionPay" app can also enjoy various discounts while making payments.
About CITCON
CITCON is a cross-border mobile payment and marketing solution leader, enabling merchants to accept QR-based mobile wallets in-store and online on a global scale. Among the payment options supported by CITCON, Alipay and WeChat Pay are two of the most popular wallets with over one billion active consumers. On top of payments, CITCON also allows merchants to run marketing and loyalty campaigns through our partner network. Trusted by thousands of merchants in North America and Europe, including DFS Group, Caesars Entertainment Group, Kering Group among others, CITCON offers solutions for businesses to drive omnichannel commerce growth in a variety of industries ranging from Retail, e-Commerce, Hotel, Food & Beverage, Transportation, Entertainment to Education. CITCON was Founded in 2015 by Chuck Huang, a serial entrepreneur and payment veteran with over a decade's experience in both US and China, and received $10M venture funding from leading VCs (Zhen Fund, Cybernaut) in Silicon Valley and China. For more information, please visit citcon.com
About UnionPay International
UnionPay International (UPI) is a subsidiary of China UnionPay focused on the growth and support of UnionPay's global business. In partnership with more than 2,000 institutions worldwide, UnionPay International has enabled card acceptance in 171 countries and regions with issuance in 51countries and regions. UnionPay International provides high quality, cost effective and secure cross-border payment services to the world's largest cardholder base and ensures convenient local services to a growing number of global UnionPay cardholders and merchants. For more information, please visit www.unionpayintl.com/en
If you have any question, give us a message. We will get back to you soon!