99 Ranch Market and CITCON Partner to Deliver Customer-centric Shopping Experience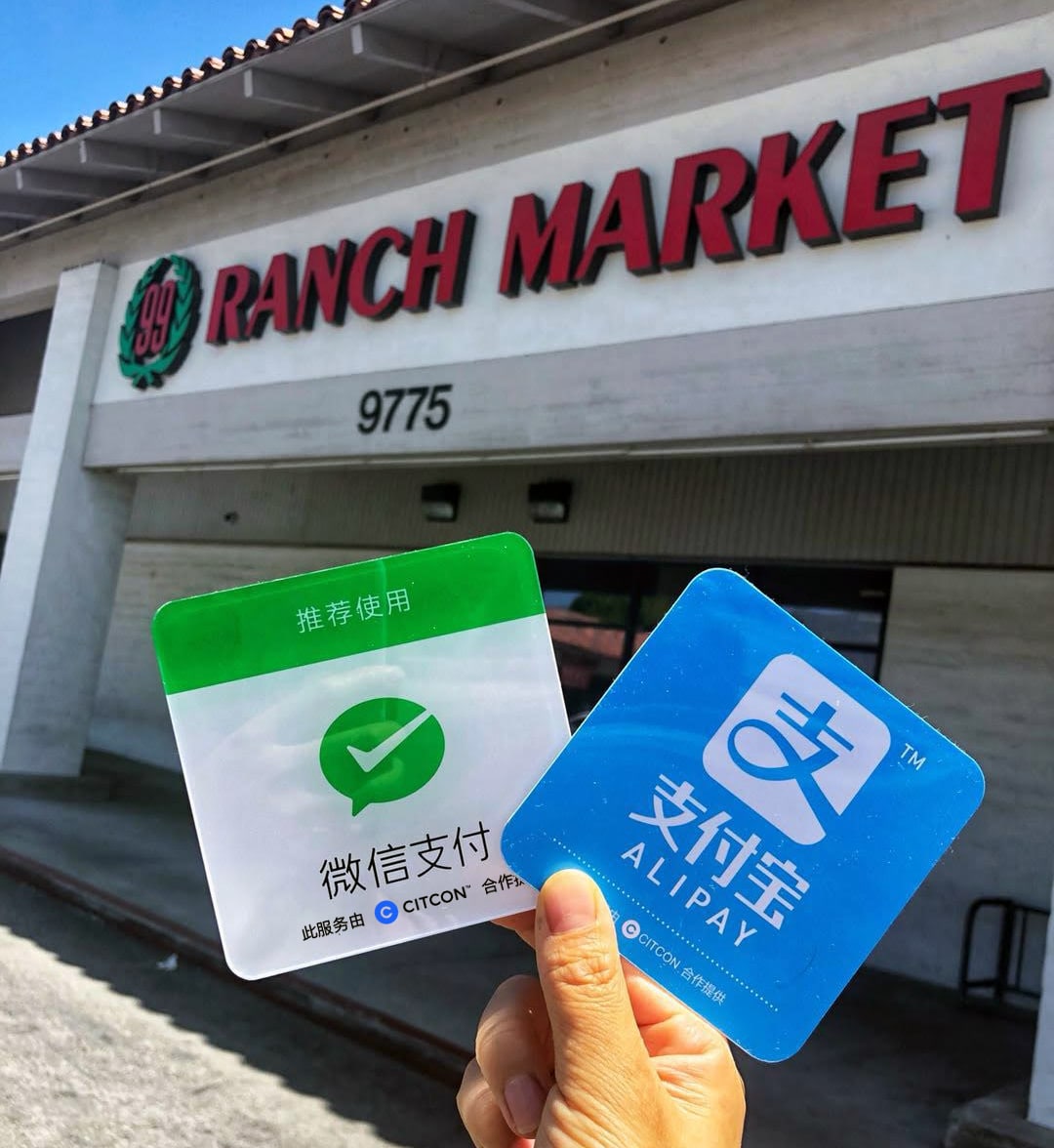 Santa Clara, June 29, 2018
CITCON, the leading cross-border mobile payment company, announced that 99 Ranch Market, the largest Asian supermarket chain in the United States has successfully deployed the CITCON mobile payment and marketing solution, which allows it to accept China's most preferred payment options Alipay and WeChat Pay, and leverage their marketing channels to better service Chinese customers.
"We have been searching for solutions to provide our customers with a more secure and convenient shopping experience. With the addition of Alipay and WeChat Pay, we look forward to enhancing the overall shopping experience for our shoppers," said Juliet C., Marketing Manager of 99 Ranch Market. "Our partnership with CITCON is extremely pleasant. Their experienced product and tech team ensured the seamless launch at all our stores."
Chuck Huang, Founder and CEO of CITCON commented, "Mobile Payment has dramatically reshaped the consumer behavior in China. The habit of using mobile payment, the speed and convenience of use, and the additional benefits and rewards, are all key factors that have driven the mobile payment adoption explosion. A fundamental change in how we shop could be on the horizon."
The mobile payment solution integrated with 99 Ranch's software partners LOC Software and IT Retail delivers unique advantages: mobile payment is quick and easy; there is no need to calculate change, no need to process credit card transactions. Chinese consumers consider convenience, speed, and familiarity as the primary reasons for choosing mobile payment. Whether dining out, shopping, or using any kind of transportation, people actively choose mobile payment as the preferred method of payment.
"Traditional grocery retailers are being challenged from various fronts. We are proud to partner with 99 Ranch Market to implement Alipay and WeChat Pay payment and marketing solutions that bring a unified shopping experience to their customers," said Wei Jiang, COO and President of CITCON. "The adoption of mobile payment and marketing solutions helps grocers blend the online and offline experiences. We look forward to exploring the potential to help more grocers and retailers forge personalized connection with shoppers and drive smart retail strategy."
About CITCON
CITCON is a cross-border mobile payment and marketing solution leader, enabling merchants to accept QR-based mobile wallets in-store and online on a global scale. Among the payment options supported by CITCON, Alipay and WeChat Pay are two of the most popular wallets with over one billion active consumers. On top of payments, CITCON also allows merchants to run marketing and loyalty campaigns through our partner network. Trusted by thousands of merchants in North America and Europe, including DFS Group, Caesars Entertainment Group, Kering Group among others, CITCON offers solutions for businesses to drive omnichannel commerce growth in a variety of industries ranging from Retail, e-Commerce, Hotel, Food & Beverage, Transportation, Entertainment to Education. CITCON was Founded in 2015 by Chuck Huang, a serial entrepreneur and payment veteran with over a decade's experience in both US and China, and received $10M venture funding from leading VCs (Zhen Fund, Cybernaut) in Silicon Valley and China. For more information, please visit staging-citcon.kinsta.cloud
About 99 Ranch Market
99 Ranch Market is one of the largest Asian supermarket chains in the United States; it was first established in 1984 in Orange County, California; now, the brand operates more than 50 stores across California, Maryland, Nevada, New Jersey, Oregon, Texas and Washington. As the most recognized grocery brand in the Asian communities, 99 Ranch Market strives to provide the most authentic Asian products and multilingual services to customers both from local and international. Customers reported to highly enjoy the premium meats, live seafood selections, fresh produce, variety of dry groceries, and in-store bakery and deli offerings at its local 99 Ranch Market. For more information, please visit www.99ranch.com
Evelyn Yang
Head of Marketing & Communications
CITCON
+1 888 254 4887
evelyn.yang@citcon.com