WeChat Pay: How It Works
Thursday, December 23, 2021

WeChat Pay is the mobile payment method founded by Chinese tech giant WeChat. In terms of reach, WeChat is comparable to Facebook, with 1.25 billion monthly active users as of 2021, and their digital wallet is similarly popular with Chinese consumers. So how does WeChat Pay work? And why should businesses based in the US offer WeChat Pay at checkout?
WeChat Pay Ban: Where Things Stand Now
Before we go over the nuts and bolts of WeChat Pay, you may have heard that WeChat and WeChat Pay were banned in the United States. In August 2020, former President Donald Trump issued controversial executive orders that attempted to block new users from downloading certain Chinese-owned apps like WeChat and TikTok, and also prevent the processing of WeChat Pay transactions for US citizens. Due to courts blocking the orders, they never took effect.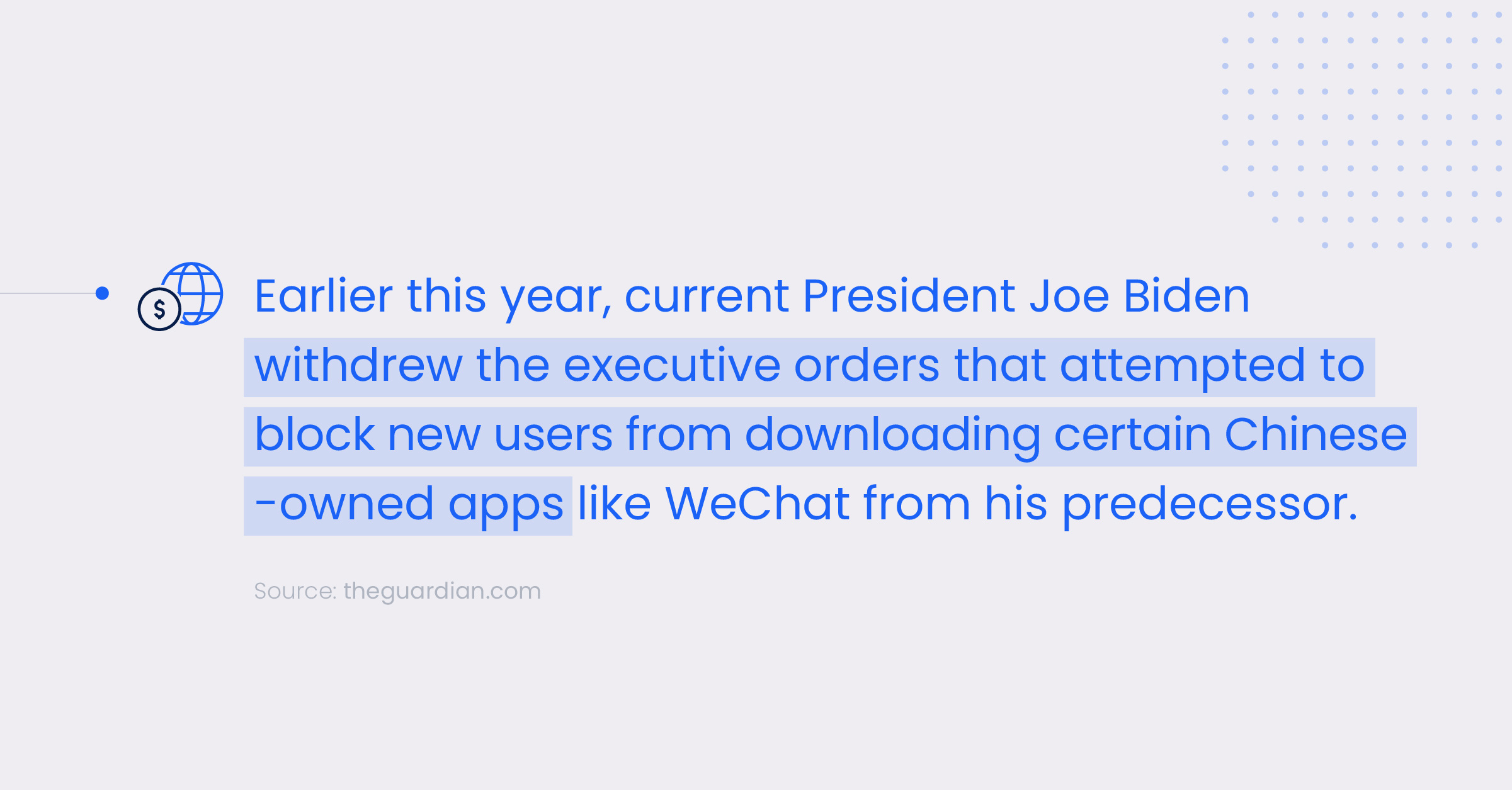 Earlier this year, current President Joe Biden withdrew these executive orders from his predecessor, although he did order a new commerce department review of WeChat and other Chinese apps to investigate any potential security concerns. This means there is no current ban on the use of WeChat Pay in the United States.
What Is WeChat Pay?
WeChat Pay is a payment feature that is integrated within the WeChat app. While the fact that this feature is part of the larger WeChat app is unique, the overall digital wallet concept is similar to that of Apple Pay and Google Pay. It allows users to quickly make payments with their smartphones wherever they are and leave their physical wallets at home. WeChat Pay has payment options for a number of different in-store and online scenarios, and along with Alipay, it's one of the top mobile payment systems in China.
Who Uses WeChat Pay?
In contrast to American tech behemoths like Facebook and even other Chinese companies like TikTok, WeChat's growth strategy is focused on domestic users. Even as they look to grow internationally, the emphasis has been on enabling merchants to accept WeChat Pay from Chinese tourists and cross-border e-commerce shoppers on a global scale. 
WeChat Pay is used daily by Chinese citizens domestically and abroad, with over 800 million monthly active users. Both consumers and merchants appreciate the security and ease of use. To attract the over 3 million Chinese tourists that visit the United States yearly or the growing population of cross-border shoppers from China, merchants need to accept WeChat Pay.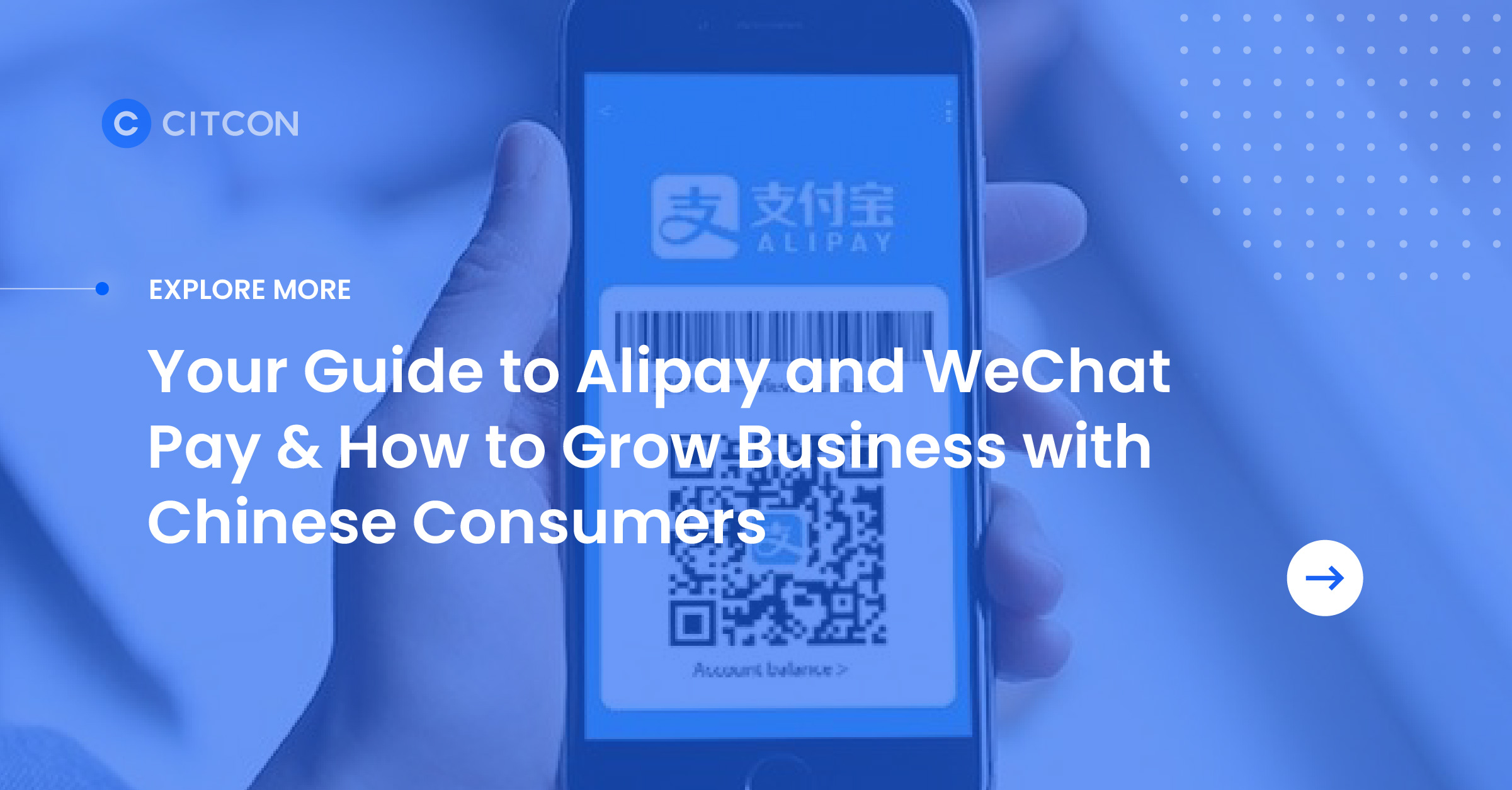 How WeChat Pay Works
WeChat Pay is linked to users' Chinese bank accounts and/or Visa, MasterCard, or JCB cards. Once they enter their payment information into the WeChat app, they can pay bills, make peer-to-peer money transfers, and pay for items online and in-store wherever merchants accept WeChat Pay. Although payment notifications are instant, the transfer of funds is not. The different payment options have varying settlement times. Users also have the option of letting funds accrue in their WeChat Pay accounts, then paying for items using their balance.

Share This Image On Your Site
WeChat Pay offers the following payment options to its users:
QuickPay
The Quick Pay mode is most commonly used for payments in-store. The customer opens their WeChat app and pulls up the QR code on the WeChat Quick Pay page. The merchant then scans this QR code, and the customer confirms the purchase amount to make a direct payment.
QR Code Payment
QR code payment is the reverse of Quick Pay mode. The merchant generates a QR code for the customer to scan using the WeChat app. Once the customer scans the merchant's QR code, they can complete the payment. This mobile payment method is used for purchases in physical stores, websites, and media advertising.
In-App Payment
When the customer selects WeChat Pay in the merchant's app, the customer is switched to the WeChat app to verify the payment. Once completed, the customer is redirected back to the merchant's app.
Benefits of Offering WeChat Pay Mobile Payments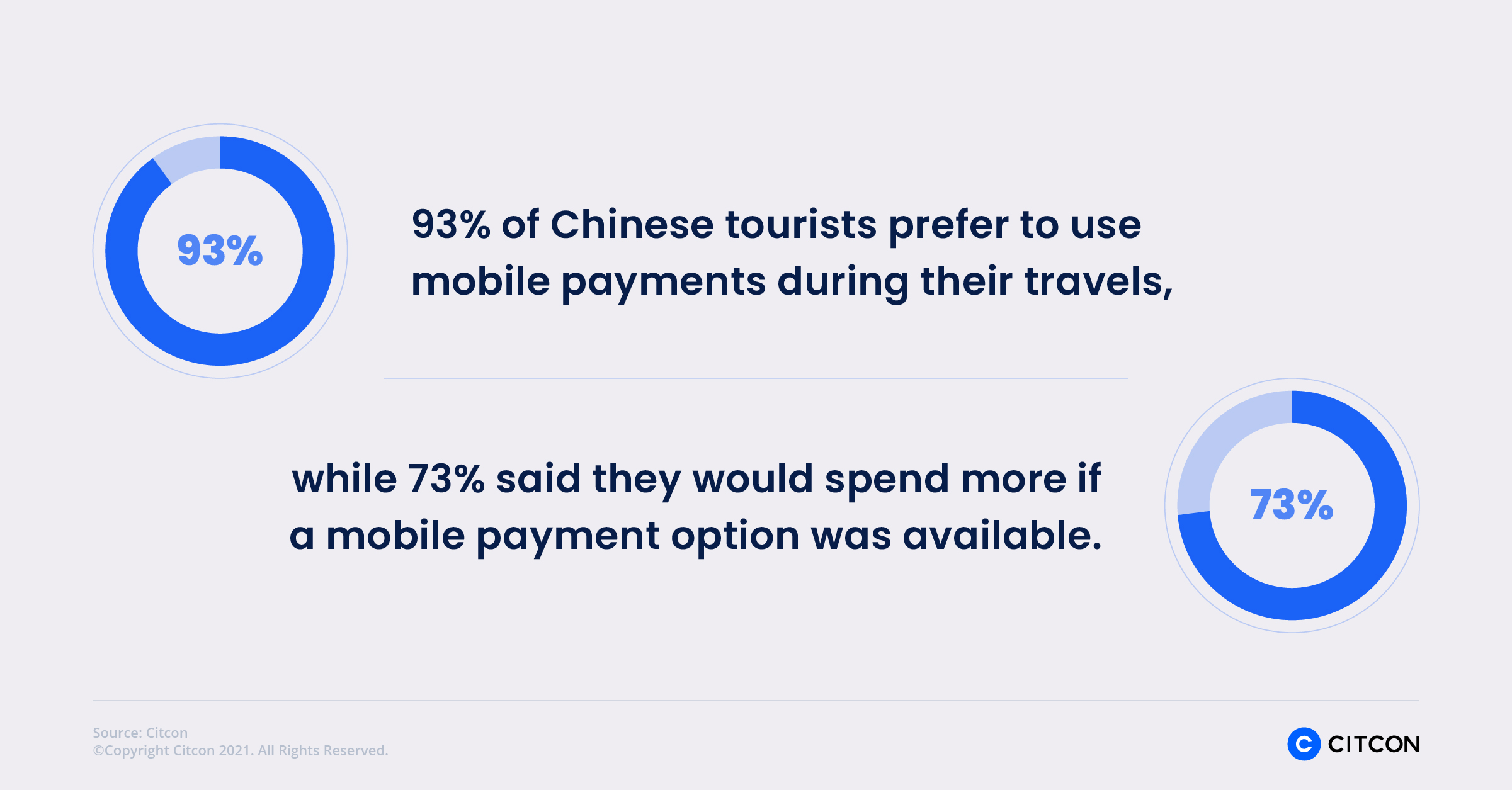 By offering WeChat Pay, you can attract new customers, enhance the customer experience, improve your acceptance rate and shopping cart abandonment rate, among other benefits. 
For example, 93% of Chinese tourists prefer to use mobile payments during their travels, while 73 percent report they would be willing to spend more money at a business that offers mobile payments options.
Another unique benefit of WeChat Pay is that after a transaction goes through, the user automatically follows the vendor's official WeChat account. This makes it easy for merchants to create return customers. 
Your business's WeChat account is similar to a Facebook business page, allowing you to advertise your goods and services over social media. You can use WeChat to create content, send personalized messages, and launch targeted marketing campaigns to reach Chinese consumers.
How to Offer WeChat Pay
Merchants have two options to connect to WeChat Pay. You can connect directly to WeChat Pay by setting up a Chinese bank account and going through the application process and integration work. The other option is to work with a payment partner like Citcon.
Citcon enables merchants to accept WeChat Pay alongside more than 100 different payment methods, including mobile wallets, local payment schemes, and traditional credit cards — all through one single integration and reconciliation platform. Our payment platform makes it easy to integrate to a variety of globally popular digital wallets including PayPal, Venmo, AliPay, WeChat Pay, as well as buy now pay later services, cryptocurrency, and more.
Learn More About Citcon's WeChat Pay Services
Request a brief, no-obligation demo with a Citcon team member today.