Why Accept Venmo QR Codes for in-Store Payments in the U.S.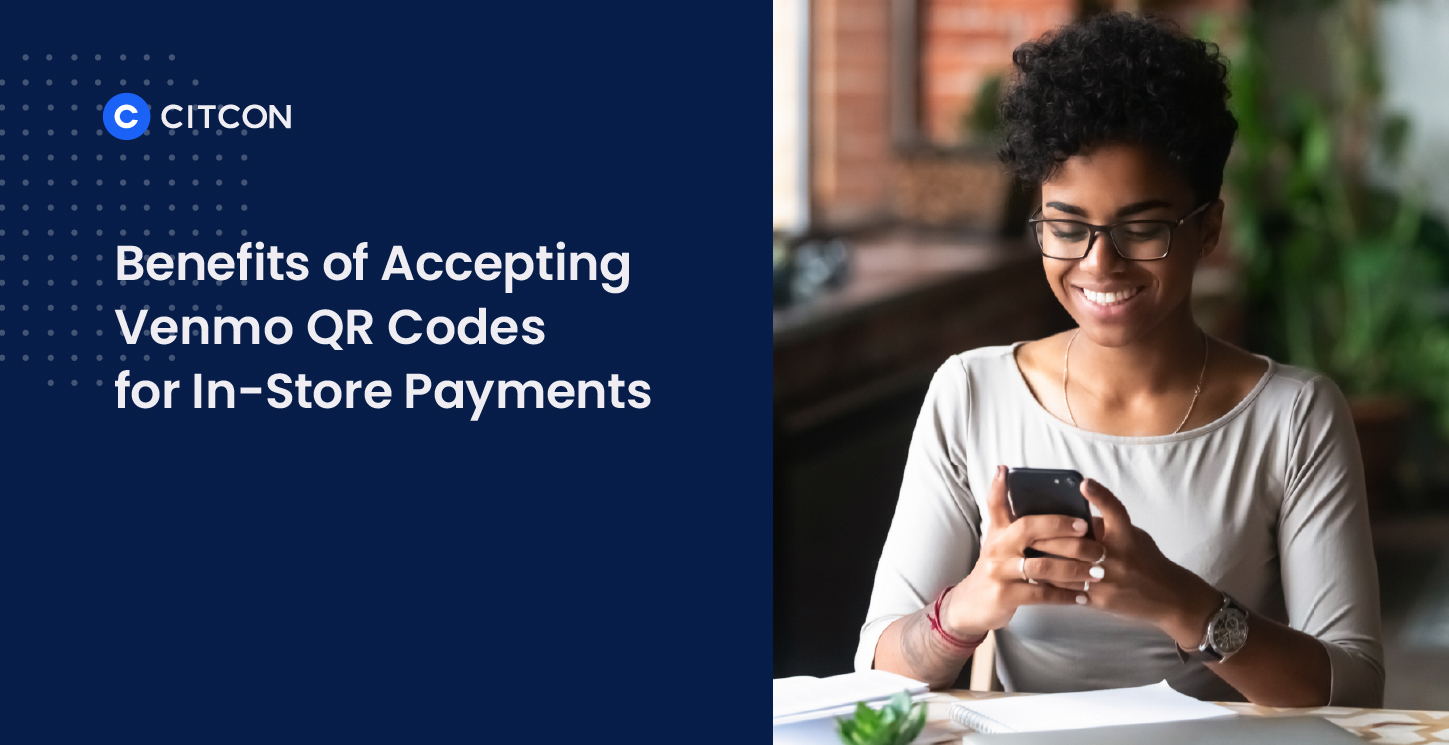 Benefits of QR Code Payments: Why Use Venmo in-Store
"Follow the money."
That's what merchants looking to attract and keep customers need to do. Accepting payments via QR codes presents a major opportunity for retailers to grow revenues.
Millennials (born 1981-1996) and gen z (born 1997-2012) in the U.S. together have about $350 billion of spending power. As gen z'ers enter the workplace, their income is set to increase fivefold by 2030 to $33 trillion, which will only magnify their financial resources.
Brick-and-mortar stores can capture spend from these shoppers by accepting QR codes for in-store payments via apps like Venmo.
But QR codes don't just make in-person payments easy. They also let merchants tap into a social media payments ecosystem that doesn't just enable payments, but also influences purchasing decisions among peers.
In short, new mobile payments features like QR codes can bring you more customers.
Why Accept QR Code Payments?
Millennials and zen z'ers grew up with the internet. They're totally comfortable buying online or using online payment methods. Making in-store purchases using QR code payments via wallets like Venmo gives them numerous benefits including:
1. Contactless convenience: QR codes means consumers don't have to touch a payment terminal or handle cash. All they do is touch their own cell phone to make a payment and be on their way.
2. High security: Sensitive information is encrypted with a payment method like Venmo. Customer information is not shared or stored. As a result, merchants don't have to be responsible for keeping data secure.
3. Customer loyalty: Customers want to buy from merchants who accept their preferred payment methods. Among digital wallets, online banks and BNPL, Venmo is among the preferred financial resources and payment methods of millennials and gen z.
Accepting QR Code Payments Is Easier Today
Curbside pickup, pay-at-table and POS retail payments are easier today thanks to advancements in QR code payments. Previously, only merchants with POS capability to scan PayPal/Venmo codes on customers' phones could accept payments via these apps.
Now merchants without POS scanning capabilities can take advantage of payment via QR codes – by generating QR codes for their customers to scan. The result is even smoother mobile payments for merchants in new places, including:
• Restaurants' convenient pay-at-the-table or curbside pickup options
• Unattended kiosks, vending machines, and parking machines not equipped with scanning camera functionality
• Retail merchants not equipped with cameras/screens to scan customer-generated QR codes
These are some of the reasons why mobile payments are the fastest growing payment choice in the U.S.
Online Payments Evolution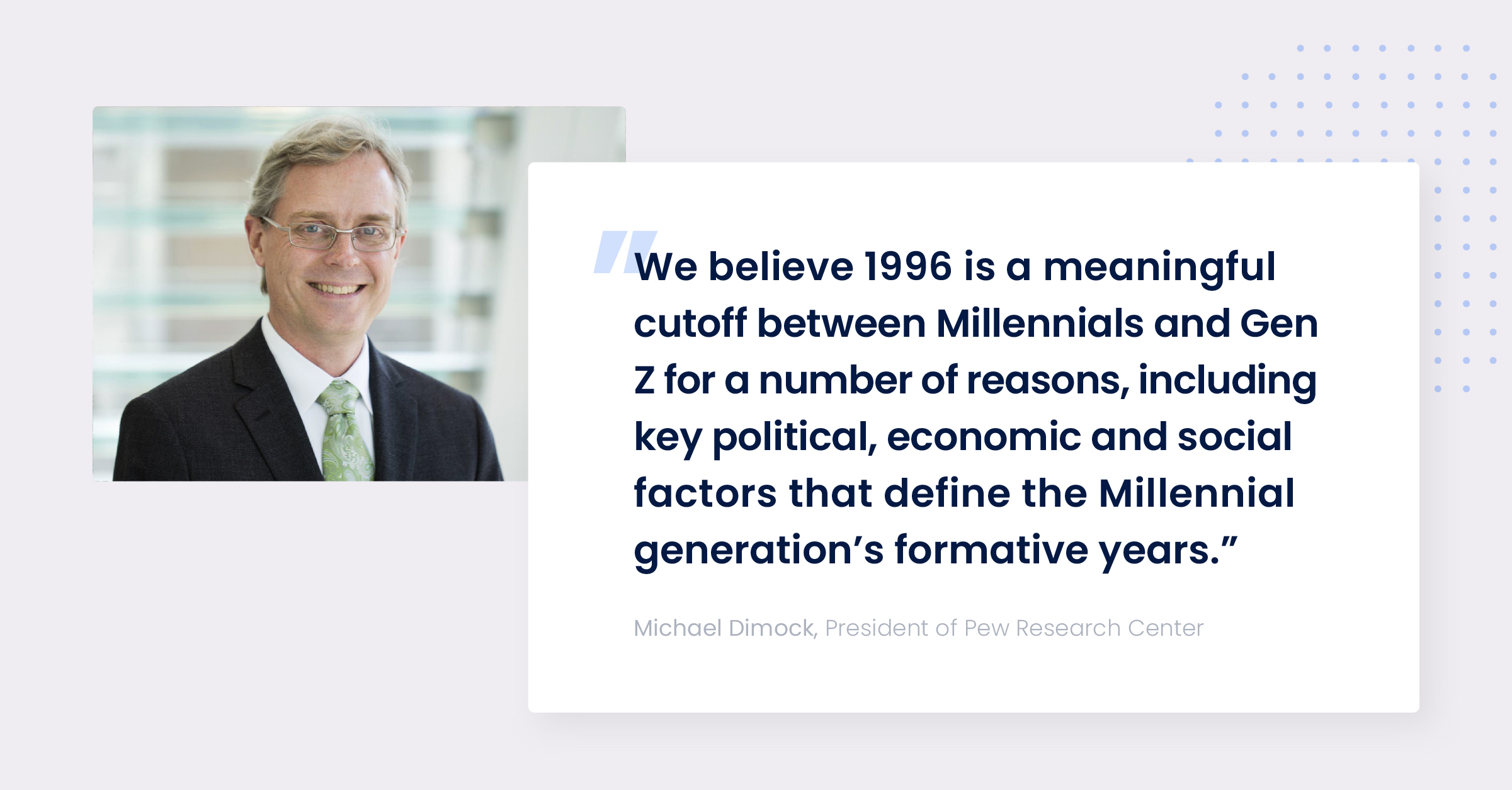 In 1998, PayPal became one of the first companies to enter into the online payments space. The company launched as a payment processing service to small businesses. In 2000, PayPal enabled eBay payments on the site. Three months later the company cleared the 1 million customers mark and became the leading online payment method in the US.
Venmo joined the payments landscape in 2010. PayPal wasn't very convenient for sending money peer-to-peer, but Venmo let users share their transactions in a social feed. The feature is has engaged the social media-loving millenials and gen z.
After PayPal acquired Venmo in 2013, and now both payment methods are widely accepted for peer-to-peer, online, and in-store transactions.
Millennials Love Venmo
Venmo has a high adoption rate among millennial and gen z consumer segments:
1. New generation. Venmo has 65 million users – more than 50% of whom are millennials. They have more than $2.5 trillion of purchasing power and will likely continue using the app for years to come.
2. Growing momentum. Gen z survey respondents reported using peer-to-peer payment platforms (Venmo, PayPal, etc.) at least once a month. This activity will continue to grow.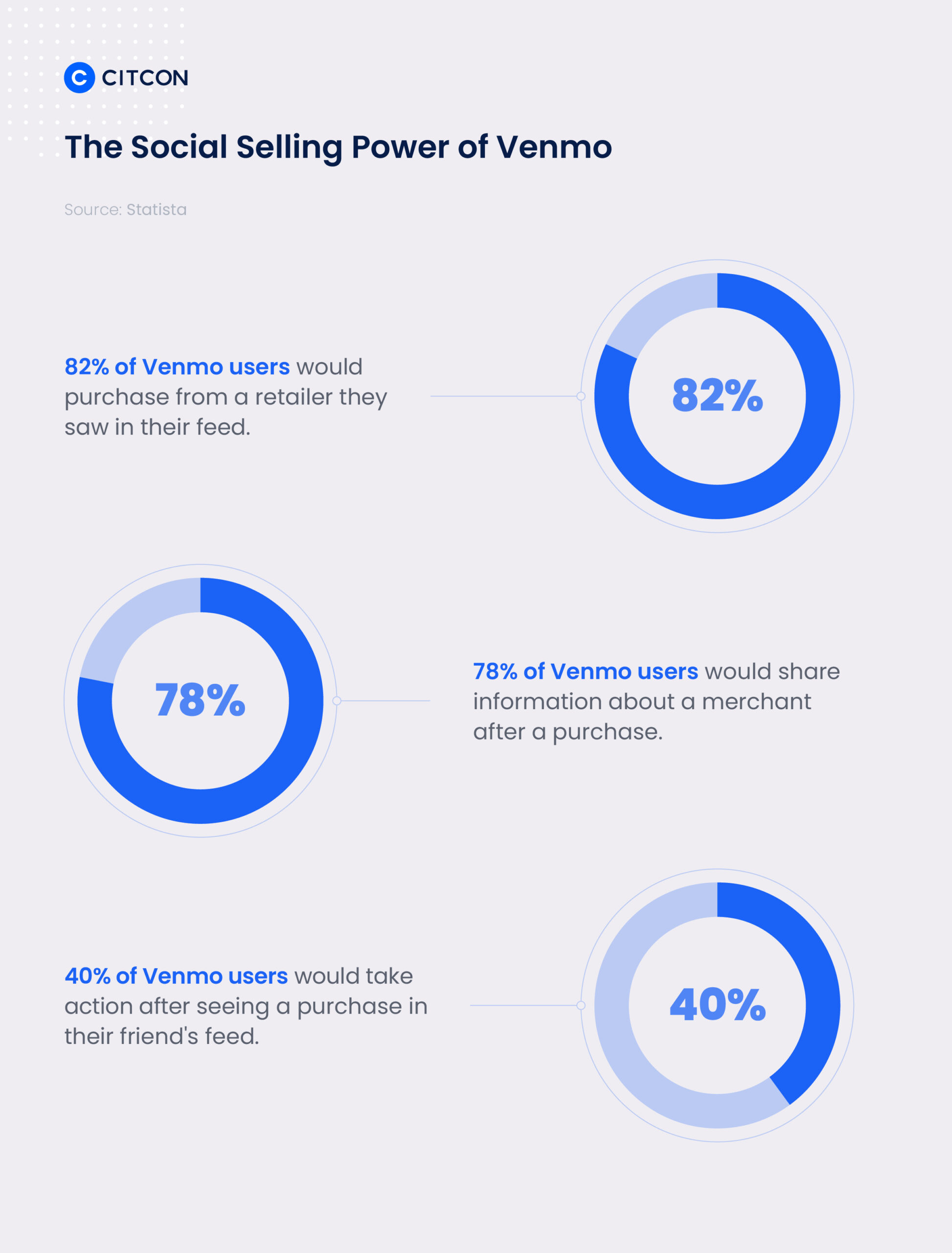 3. Network effect
• 82% of Venmo users would purchase from a retailer they saw in their Venmo feed
• 78% share information about a merchant after a purchase 
• 40% take action after seeing a purchase in their friends' feed by asking them about it
The bottom line? A large portion of Venmo users may start shopping with a merchant simply because they saw a friend shop there. Recommendations carry a lot of weight. So does the simple act of seeing a purchase in the Venmo social feed.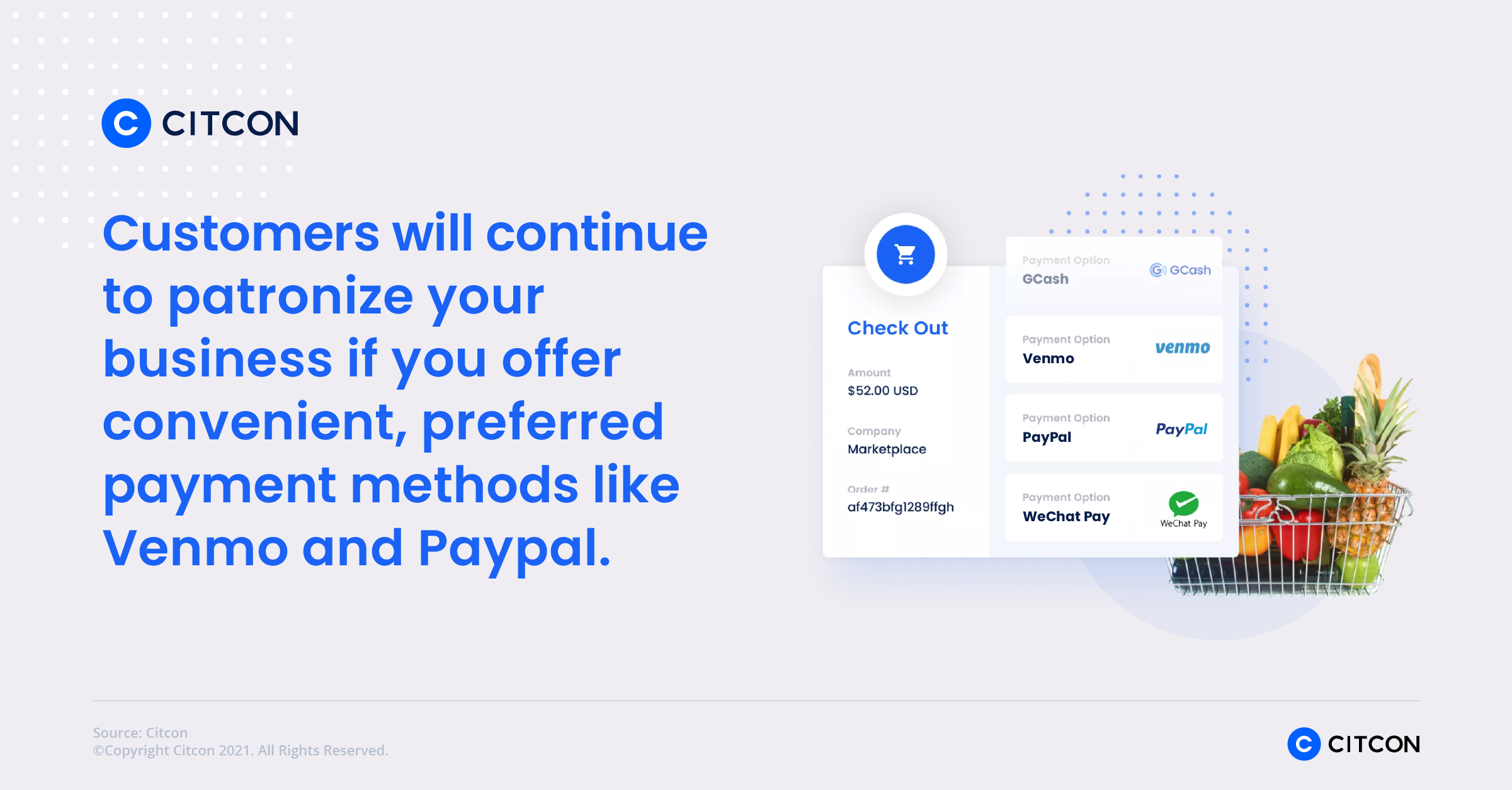 4. Brand awareness: The social component of Venmo helps promote brand awareness and signals to consumers that the store accepts alternative payment methods.
5. Customer options: The Venmo mobile wallet gives customers multiple payment methods in a single app.
QR Code Implementation Is Easy
Merchants that want to accept PayPal/Venmo QR code payments in their stores should also look for a solution that streamlines reconciliation, minimizes effort and lowers costs by requiring little-to-no implementation time. In short, merchants need an all-in-one global payments gateway that allows you to accept various payment methods and more than one hundred mobile wallets, cryptocurrencies and credit cards.
Connect with More Customers
Discover how offering PayPal and Venmo can enhance your customer experience.