WeChat expands in US, EU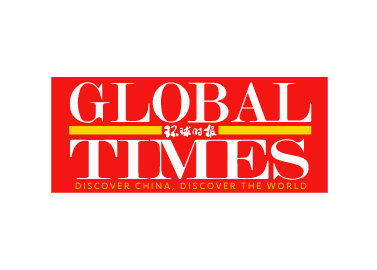 China's most popular messaging service provider WeChat, owned by Tencent Holdings, is expanding in the EU and the US in a bid to find more mobile payment opportunities around the world, but some experts believe the app's major focus should be on Southeast Asia and India.
One of WeChat's latest moves in Western markets was the official introduction of its payment services in the US on Thursday by teaming up with Silicon Valley-based mobile payment startup Citcon.
According to a Chinese-language post on the official WeChat account of Tencent's Internet finance business, users can now pay for whatever they need via WeChat in the US, with the payment tool even supporting Chinese yuan settlement.
The US launch came after reports of the app's expansion in Europe. As well as setting up an office in Italy, WeChat plans to open an office in the UK, Bloomberg reported in late March, citing Tencent Europe Director Andrea Ghizzoni.
While refusing to comment further on US and EU expansion, a PR representative with Tencent told the Global Times on Sunday that WeChat's payment service is now available in more than 11 countries and regions including the US, Canada, Thailand and Indonesia, supporting settlement in 10 foreign currencies.
"Given WeChat's popularity in China, its payment service can have a niche market among Chinese tourists who are traveling abroad," Liu Dingding, a Beijing-based independent IT expert, told the Global Times Sunday.
In 2016, the number of China's outbound tourists reached 122 million, an increase of 4.3 percent from a year earlier, according to a report jointly issued by leading online travel agents Ctrip and China Tourism Academy. The US was among the top 10 destinations where Chinese tourists spent the most money last year, said the report.
Alipay, China's largest mobile payment tool, which is owned by e-commerce giant Alibaba Group Holding, has also tried to capitalize on the potential demand from Chinese tourists in the US. In October 2016, Alipay expanded into the US through partnerships with local payment processors First Data and Verifone.
Liu said that Alipay has been moving faster than WeChat in the global payment industry, gaining an edge as an early starter.
As of December last year, users can pay bills via Alipay in more than 70 countries and regions, supporting Chinese yuan payment in more than 100,000 physical stores overseas, according to the payment tool.
Experts said seeking cooperation with local partners overseas is a wise move, as it can help Chinese firms get to know local regulations and deepen their localization.
Obstacles overseas
WeChat hit one obstacle on Thursday, when it was blocked in Russia for allegedly failing to give its contact details to the Russian communications watchdog.
This move has greatly affected Chinese people living and studying in Russia, according to Yulia Zhang, a student  at Ivanovo State University.
"I usually used WeChat to talk with my friends and family members in China. Now students like me can only use WhatsApp or Skype, which is very inconvenient," she told the Global Times Sunday. The two US-based social media apps WhatsApp and Skype are seldom used among people in China.
Zhang also sometimes sold Russian products to friends in China and got payment in Chinese yuan via WeChat instantly. Now, the payment has to be settled via the more costly and complicated money transfer service offered by Western Union, she complained.
Actually, WeChat and WhatsApp are the two most frequently used social media apps among Russian people, and the blockage has also upset many Russian users, said Zhang.
The Tencent PR told the Global Times that they are in talks with relevant authorities to solve the problem.
Experts said that it is almost impossible for either WeChat or Alipay to woo consumers from the developed countries, particularly the US, where the well-established traditional payment systems leave limited room for the growth of mobile payment.
"Southeast Asia and India should be WeChat's priority markets, as those regions have large populations and do not have sound business infrastructure," Lu Zhenwang, founder of Shanghai Wanqing Commerce Consulting, told the Global Times Sunday.
All mobile payment players from China and overseas are standing at the same line in those regions, he noted.
WeChat has made some achievements in Thailand, thanks to Chinese tourists. In the first quarter of 2017, the transaction volume settled by Chinese travelers in Thailand via WeChat was six times more than the amount in the same period of last year.