Pay by Link: What Merchants Need to Know

The payments ecosystem is constantly evolving. Born out of necessity and accelerated by the pandemic, alternative payment methods such as Pay by Link have quickly taken the world by storm. 
Now more than ever, consumers demand convenient, single-step avenues to complete payments. As a result, merchants have been pressured to diversify their payment methods and give customers the ease and optionality they crave. 
This crucible of competition and innovation has since yielded one of the most popular alternative payments on the market: "Pay by Link," the streamlined digital technology that helps consumers complete payments with the click of a button.
Pay by link is easy to use and provides maximum convenience. More importantly, however, it helps merchants effortlessly collect electronic payments with unprecedented speed and reliability. 
In this blog, we'll explain the fundamentals behind pay by link, explore its various iterations, discuss how merchants benefit from the technology, and briefly review the security measures built into every payment link.
Let's get started.
What is a Payment Link?
Invoices are a time-tested and ancient part of human civilization. In fact, archaeologists in modern-day Iraq found one invoice made from clay over 7,000 years ago. Needless to say, that bill is very, very long overdue. 
Fortunately, payment links like pay by link helps update old-school invoices by turning them into a big digital button.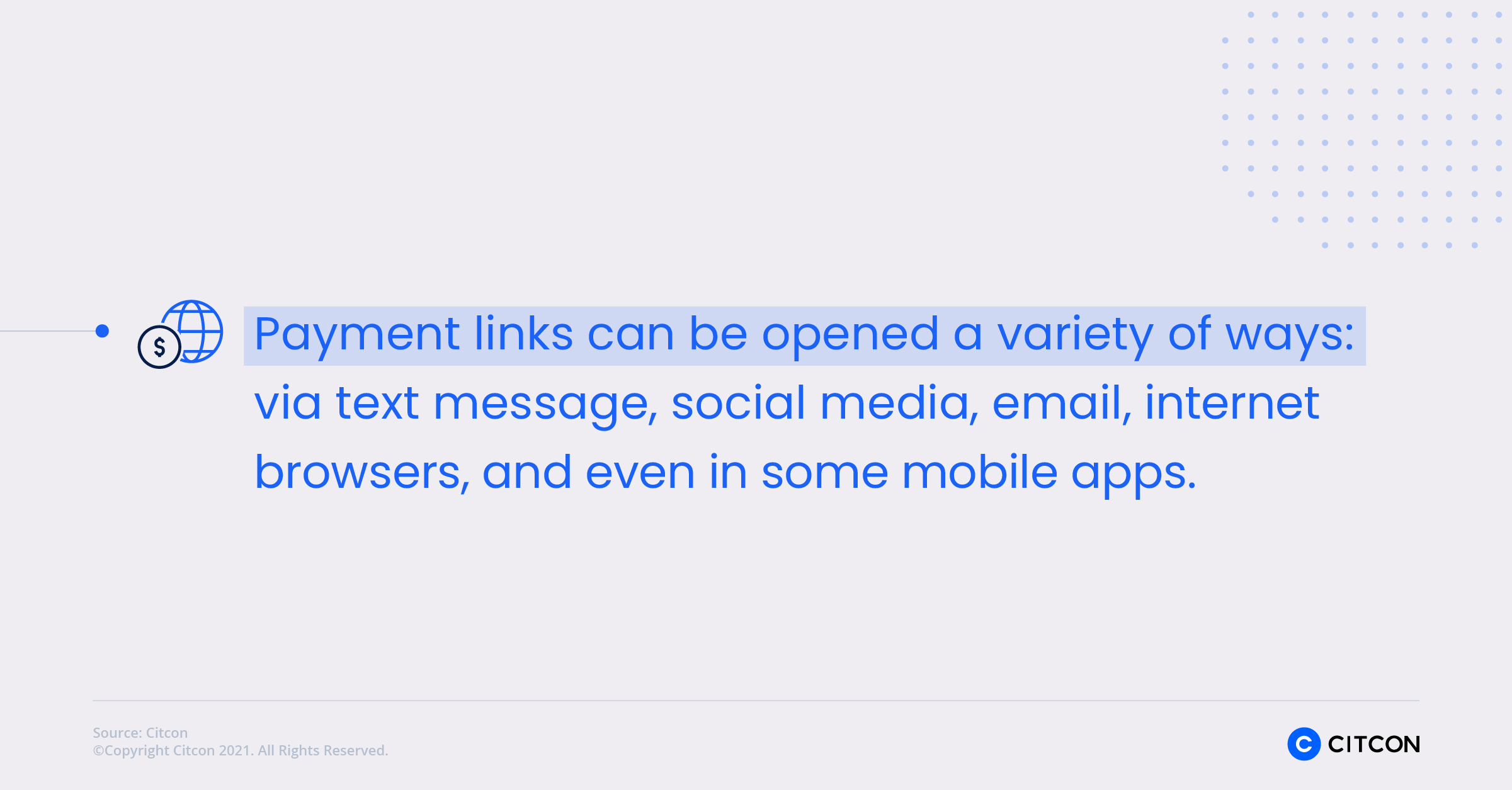 In other words, think of a payment link as a clickable call-to-action (CTA) that asks the consumer to pay a specified amount of money. Once the consumer reviews the request and clicks the button, the payment link will then take them to a separate page that lists the available payment options.
As we'll discuss below, these payment links can be opened via text message and on social media, as well as through email, internet browsers, and even in some mobile applications. 
Pay by link is both intuitive and adaptive, the perfect payment solution for our fast-paced economy.
Types of Payment Links
Payment links are popular for their efficiency. As we mentioned above, they can be generated in any of the follow ways:
1. Via Text or Social Media Messaging
Merchants often use SMS text messages, social media platforms, and chat messages to send customers one-time payment links. This method is ideal to secure payments in a quick and efficient manner.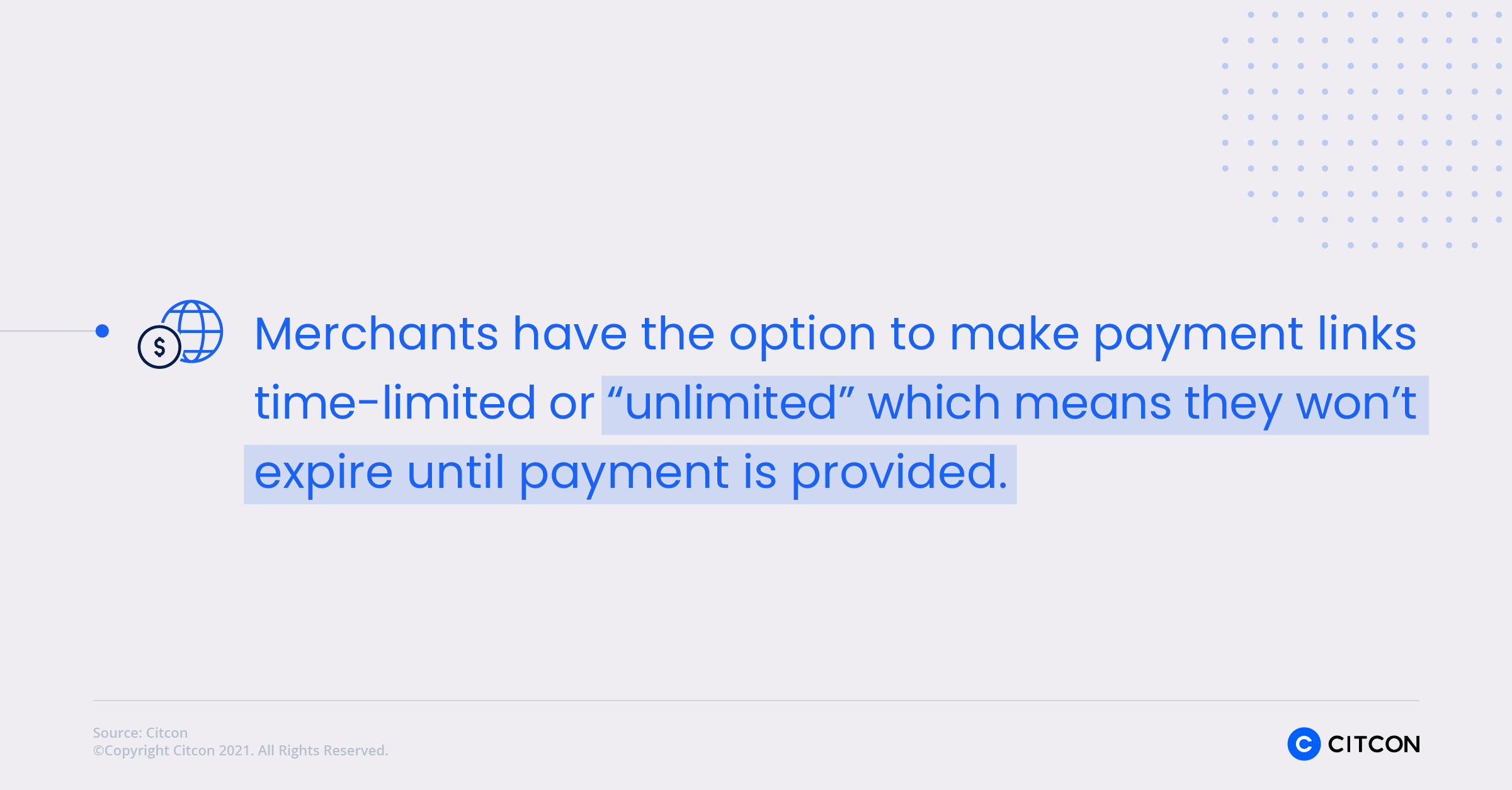 While they have the option to make payment links time-limited, merchants can also provide "unlimited" links that won't expire until payment is provided. Such optionality empowers merchants to promote a relaxed payment experience or, if necessary, to apply a modicum of pressure on sluggish customers.
2. Via Website
Payment links are increasingly common on eCommerce websites. For example, if you visit Apple's digital storefront, you'll immediately encounter a preponderance of "Buy Now" and "Order Now" buttons across the website.
Their presence proves their effectiveness.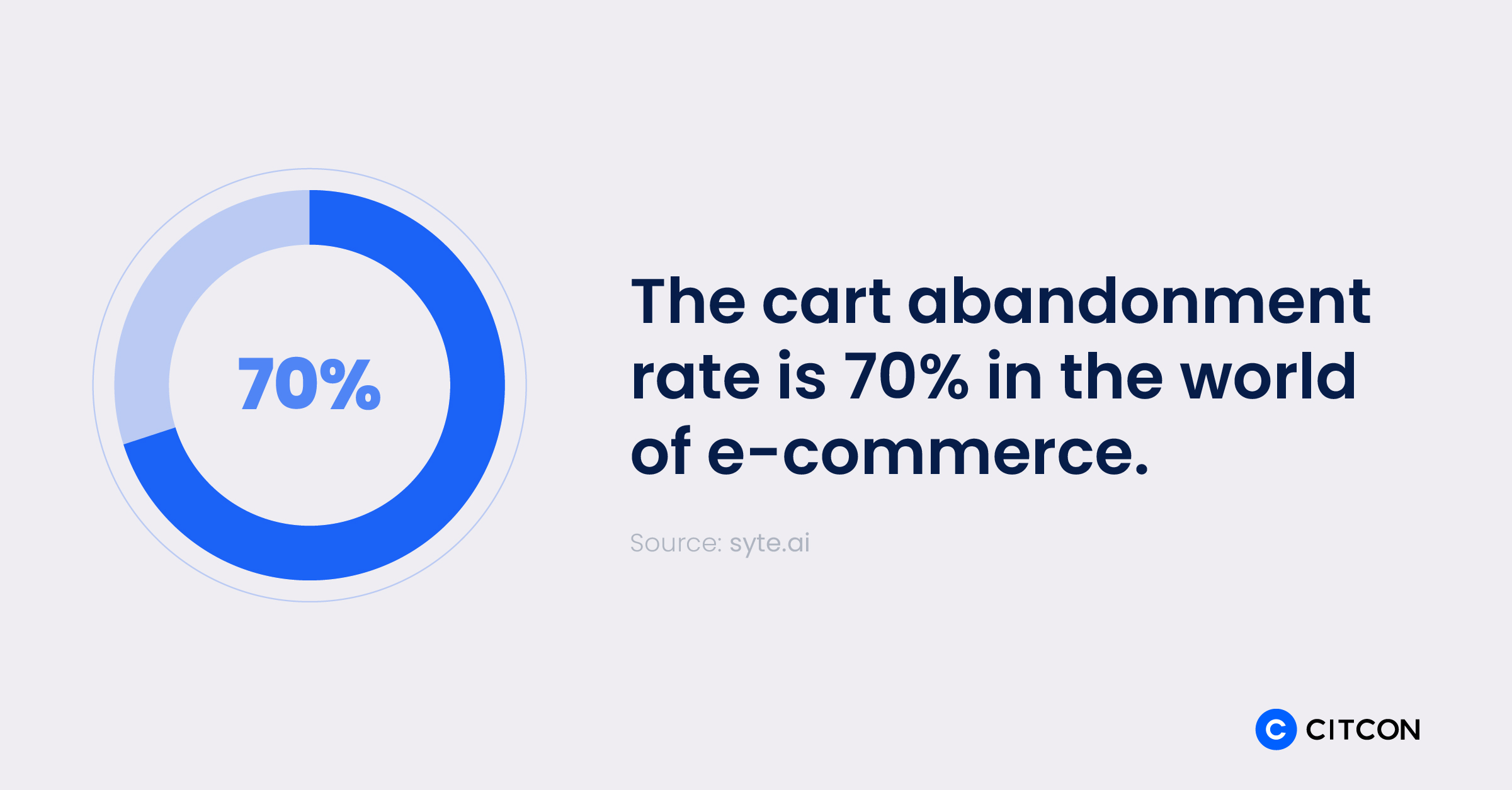 When utilized on websites, payment links can help focused customers streamline their shopping experience and expedite the checkout process. For merchants, this also provides a compelling countermeasure to drastically reduce cart abandonment rates (which currently hover around a whopping 70% in the world of e-commerce).
3. Via Email
Finally, merchants also have the ability to send payment links directly to their customers' emails. This option provides a fast and convenient way for consumers to pay from both their desktop computers and mobile devices. 
And though such payment requests arrive with the same immediacy as SMS text messaging, it remains slightly less obtrusive by quietly routing to the customer's email inbox.
Note: While each messaging medium is different, they all deliver the same convenience and outcome. Whether opened in an email, in a text message, or on a website, payment links will reliably direct consumers to a separate, secure page where they can easily select and submit their payment. 
Which Merchants Benefit from Payment Links?
Payment links are beneficial for businesses of all sizes.
For smaller retailers, they can help reduce operational costs. For example, boutique shops could forego investing in costly card terminals and simply use payment links instead. Or, for retailers without a point-of-sale (POS) on hand, payment links provide an excellent alternative.
From a practical standpoint, payment links eliminate many undesirable (and antiquated) components of the shopping experience. Gone are the days of dealing with complicated machinery, of ensuring the Wi-Fi works to receive payment, of handing credit and debit cards back and forth, and of politely reminding the customer to "sign here."
With payment links, merchants simply need to say: "Check your phone! I just sent you the link." 
Payment links are equally viable for professional services (i.e. consultants and lawyers) that deliver highly-detailed products with equally-specific invoices. After all, payment links aren't limited in space or in style, providing merchants with maximum freedom to list their products and services. 
The same holds true for merchants who frequently accept payments over the phone. Payment links will help curb the often frustrating, time-consuming, and unreliable verbal exchange of credit card information.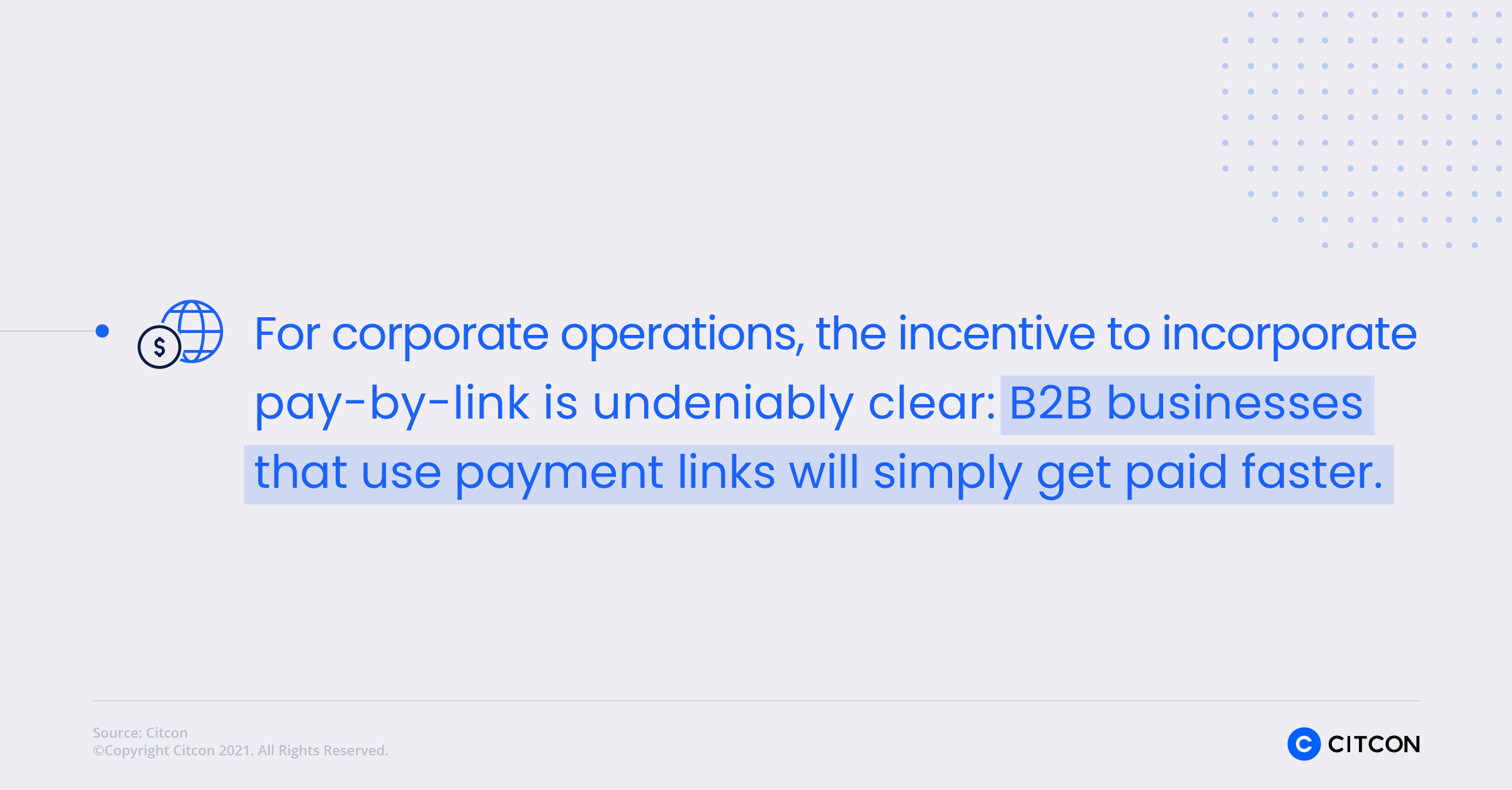 For corporate operations, the incentive to incorporate pay-by-link is undeniably clear: B2B businesses that use payment links will simply get paid faster. By replacing outdated legacy systems with a direct payment link (or even a custom QR code), transaction speeds will become speedier than ever.
Ultimately, every corner and facet of the payments ecosystem stands to benefit from payment links.This popular new method may well be the heir apparent in our post-pandemic world, where consumers are open to alternative payment methods, more hesitant to physically engage with public devices, and hyper-focused on convenience. 
From a connectivity standpoint, payment links are the bridge between invoices and the metaverse. With the ubiquity of social media, merchants are guaranteed to reach their customers across a multitude of channels.
This provides faster one-time payments while laying the groundwork for long-term client relationships.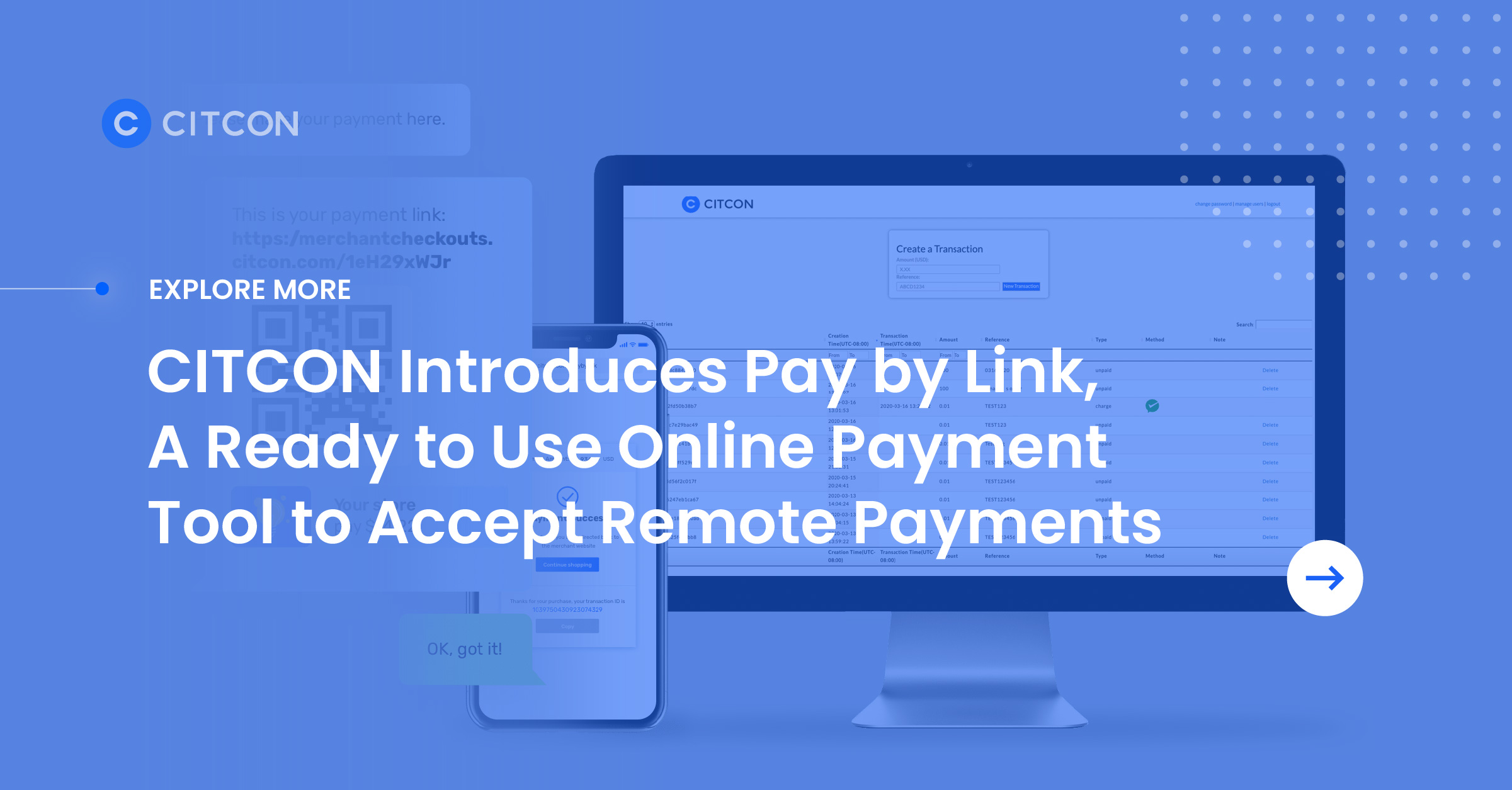 Are Payment Links Safe?
In the world of eCommerce, safety is paramount. That's why payment links are especially vital in our modern economy: because they help promote security at every level of the transaction.
Backed with a secured payment gateway, most payment link solutions feature a range of fraud and chargeback-handling protocols (all in compliance with strict government norms).   
In other words, every unique payment link is coded with the highest levels of encryption to defend against hackers. This is a major selling point at a time when e-commerce fraud runs rampant in domestic and international markets. 
And while the safety of other alternative payment methods has been questioned, pay by link remains beyond reproach.
Incorporating Pay by Link Into Your Business
As the payments landscape continues to evolve, more and more consumers prefer to use pay by link. Countless merchants do, too. Who can blame them?
After all, payment links provide a state-of-the-art opportunity to close sales, to expedite payment, and to ensure consumers enjoy a safe and frictionless shopping experience across every digital channel. 
That's why we're thrilled to introduce Citcon Pay by Link, our proprietary and ready-to-use payment tool.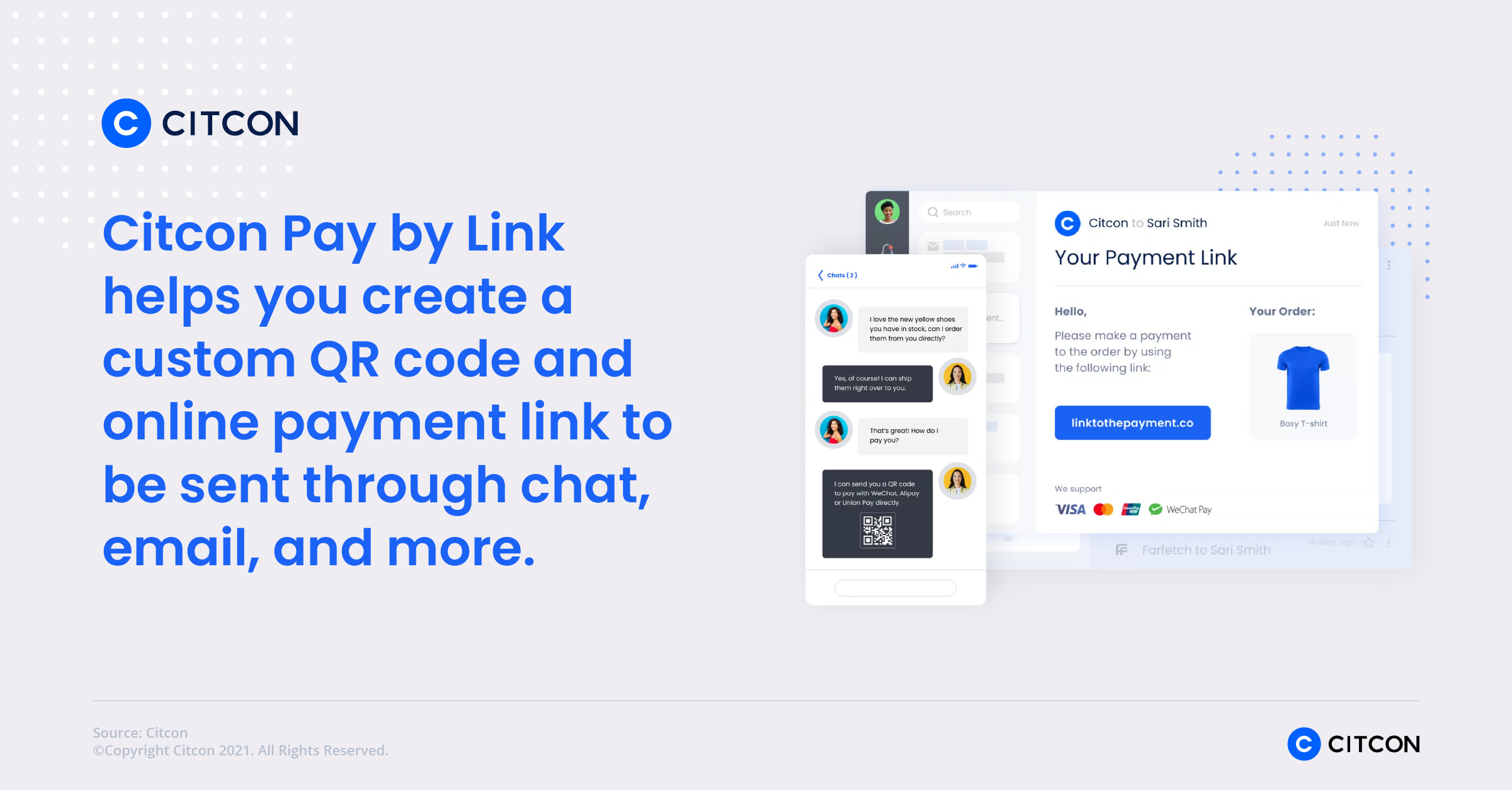 With zero technical integration required, Citcon Pay by Link helps you create a custom QR code and online payment link to be sent through chat, email, and more. 
In fact, we directly integrate with WeChat Pay, WhatsApp, and Tulip, so merchants can accept an array of payment methods — including Visa, MasterCard, AMEX, Discover, Diners Club, China UnionPay, JCB, and Alipay. 
It's a fast and cost-effective pathway to process electronic payment transactions and get paid anywhere, anytime, and via any channel. 
Ready to learn more? 
Click here to schedule a free, 15-minute walkthrough with a certified Citcon specialist.