Hospitality & Entertainment CASE STUDY
Global Leader in Entertainment, Hospitality, and Gaming Improves Experience for International Customers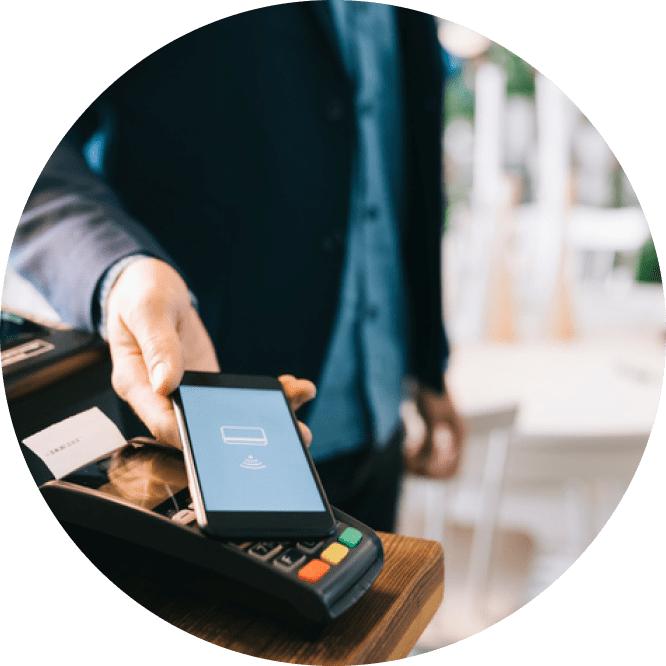 The Details
Caesars Entertainment, a global leader in the entertainment, hospitality, meetings and conferences, and gaming industries, needed a solution to improve the customer experience for their Chinese visitors. This case study will outline Citcon's QR-code payment solution and how it helped Caesars build relationships and improve the overall tourist experience.
The travel, tourism, and hospitality industry is a key segment of the U.S. economy and a significant contributor to the nation's GDP. Ranking third on the list of countries most visited, the U.S. is expected to welcome 99.5 million international visitors each year by 2023 – almost twice the number of visitors in 2000.
Many visitors to the U.S. travel from China, one of the top five countries that make up the majority of tourism. Unfortunately, Chinese consumers have faced obstacles when paying for products and services in the U.S. In addition, the COVID-19 pandemic has presented new challenges, which has accelerated the need for contactless payment options, particularly at retail businesses, big box stores, and QSRs.
Recognizing the Problem
While visiting the U.S., Chinese travelers often faced problems, such as paying high foreign credit card transaction fees – or simply getting card approval at all. Some tourists carried debit cards or foreign credit cards that were not acceptable payment methods in the U.S. Caesars Entertainment lost business opportunities as consumers' cards were declined for various reasons:
EMV standards differed between the U.S. and China.
Credit cards had insufficient credit limits.
Accounts were flagged as security threats or frozen because banks weren't alerted in advance.
Having credit cards declined or being singled out as a potential security threat made the Chinese visitors' customer experience a nightmare. In China, since people don't typically carry credit cards, they were accustomed to making contactless payments tied to their debit cards, primarily using mobile apps on their smartphones. Caesars Entertainment, however, didn't provide the technology that supported that capability. Chinese visitors couldn't pay with mobile apps, so many were left with two options: bring large sums of money from China ($5,000 maximum per person limit) and exchange it upon arrival, which incurred significant fees; or withdraw cash from ATMs in limited amounts. Neither option was ideal since carrying a lot of cash isn't safe. And with the COVID-19 pandemic gripping the world, safety-conscious consumers have developed a preference for cashless, contactless checkout methods.
To provide an optimal customer service experience, Caesars Entertainment needed a solution. The international marketing team's objectives included:
Gain incremental revenue from the China market where credit card penetration was low.
Support safety-conscious customers' desire to use touch-free mobile wallet payments.
Enlarge their user base with local loyalty programs for Chinese consumers.
Bruce Bommarito, Vice President of International Marketing, and Claire Yang, Director of International Marketing, were familiar with how Chinese consumers relied on digital payments in their home country. So, they reached out to Citcon and discovered a QR-based payment solution designed to support touchless checkout payment preferences. The objective was to reduce transaction friction and create an environment of trust to make Chinese consumers feel at home.
Implementing the Solution
The QR-code payment technology was introduced to Caesars Corporation, and because it's a gaming company, it required Citcon to undergo a rigorous vetting process. Eleven departments, including the IT and internet security divisions, scrutinized Citcon. In the highly regulated hospitality industry, internet security is a primary consideration when adopting new technology.
Caesars confirmed that the new system met the highest standards, ensuring customers' personal data and money would be secure. With a full stack integration solution, a panel of former senior employees from Visa, PayPal, and other payment corporations illustrated the technology and its capabilities on behalf of Citcon. The company passed with flying colors and offered competitive rates, beating the other payment solution providers.
Caesars implemented Citcon's easy-to-use platform, and customers benefited from the added convenience and tightened security for both in-store and online purchases. They can scan, pay, and go – just like at home in China.
The Results
With Citcon's QR-code payment technology, Caesars Entertainment has improved the customer experience for millions of Chinese visitors. They can now pay for travel, dining, and accommodations; and purchase products and services without the restrictions associated with traditional payment methods.
This technology has enabled Caesars to obtain Chinese customers' data and market to them with tailored messaging based on their purchasing preferences. The company has accumulated over 550,000 followers – highly targeted customers – on their WeChat site. In addition, they can learn about Caesars' new offerings prior to travel through a subscription to Caesars' WeChat account.
Some of the business benefits include:
Improved customer engagement with mobile wallet users and non-card consumers.
An exceptional in-store and online customer experience.
Wallet capabilities beyond payments, including marketing, data, and loyalty.
Caesars Entertainment established as a China-preferred hotel brand.
By partnering with Citcon, Caesars has increased its market potential and reinforced its position as a giant in the entertainment industry. "The reaction from the media, the press, and the customers are all positive, and the competition is all trying to copy us," said Bommarito.
Caesars showcased the new QR-code technology in 2019 at the largest Singles' Day shopping spree in America. Supported by Citcon, more than 50 stores participated in the spectacular event. Huge QR codes were displayed on billboards throughout the Las Vegas strip at Caesars Palace, Paris, Bally's, Flamingo, and other hotels (see photos below). Using their smartphones, customers conveniently scanned the QR codes from hundreds of meters away – a truly touch-free experience.
Overall, QR-code payment implementation requires a minimum upfront investment from merchants, while building short-term incremental revenue growth and long-term customer loyalty. Post-pandemic, this technology will likely become more relevant and be a competitive differentiator as millennials and Gen Z dominate consumer spending.
The Results
Improved Engagement
Improved customer engagement with mobile wallet users and non-card consumers.
Enhanced Capabilities
Increased overall card approval rate to 85%
Market Penetration
Caesars Entertainment established as a China-preferred hotel brand.