Payment Methods in Mexico: What Merchants Need to Know

If you're considering taking your business to Mexico, localizing payments can be a challenge if you aren't sure which payment methods international shoppers prefer. If Mexico is part of your company's expansion plan, it is essential to offer trusted and recognizable payment methods to attract new customers and provide smooth sales transactions.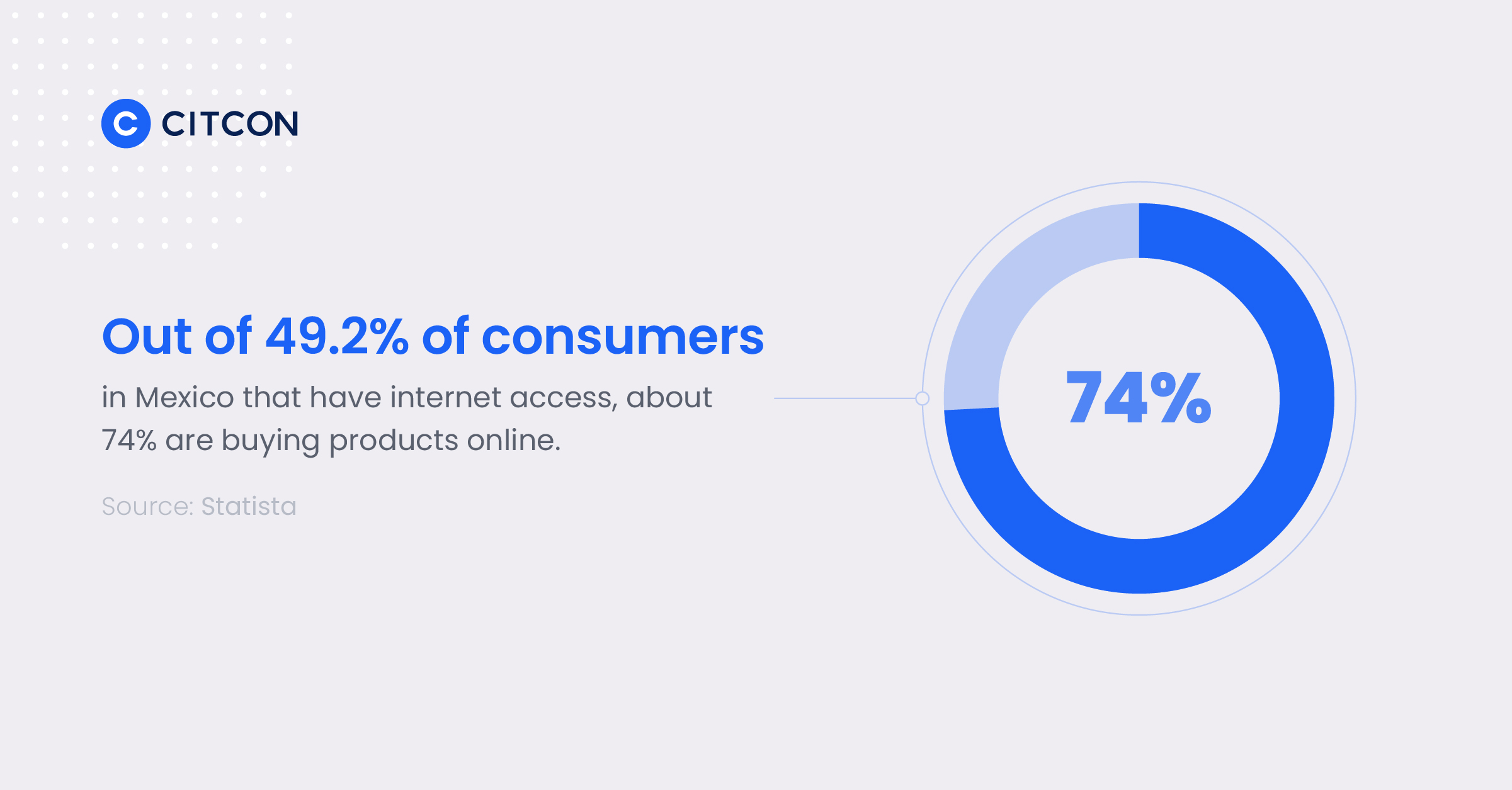 About Shoppers in Mexico
Mexico is the second-largest inhabited country in Latin America, with more than 127.8 million people. Approximately 49.2% of consumers in Mexico have internet access. Of these, 74 percent are buying products online. The average age in Mexico is 29 years old, and the largest number of online shoppers are between 25 and 34 years old.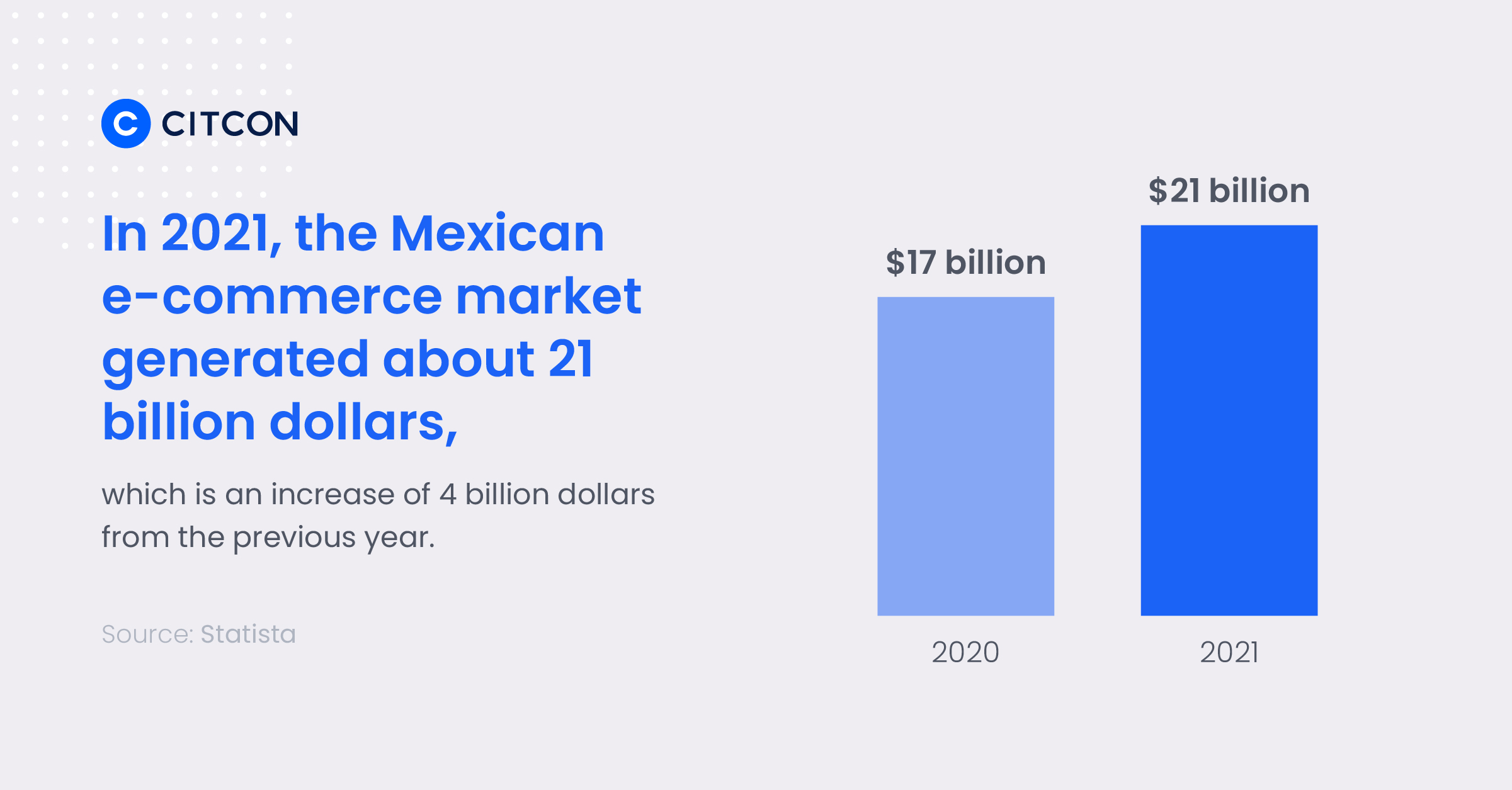 Because of the size of the country and the relatively young average age of the population, Mexico is proving to be a promising market for e-commerce business. Online shopping is on the rise in Mexico, with its eCommerce sales making up 27 percent of the total Latin American market. In 2021, nearly 300 million consumers bought products and services online, and the Mexico e-commerce market generated about 21 billion dollars.
>> Related Read – 5 Best Ways to Receive International Payments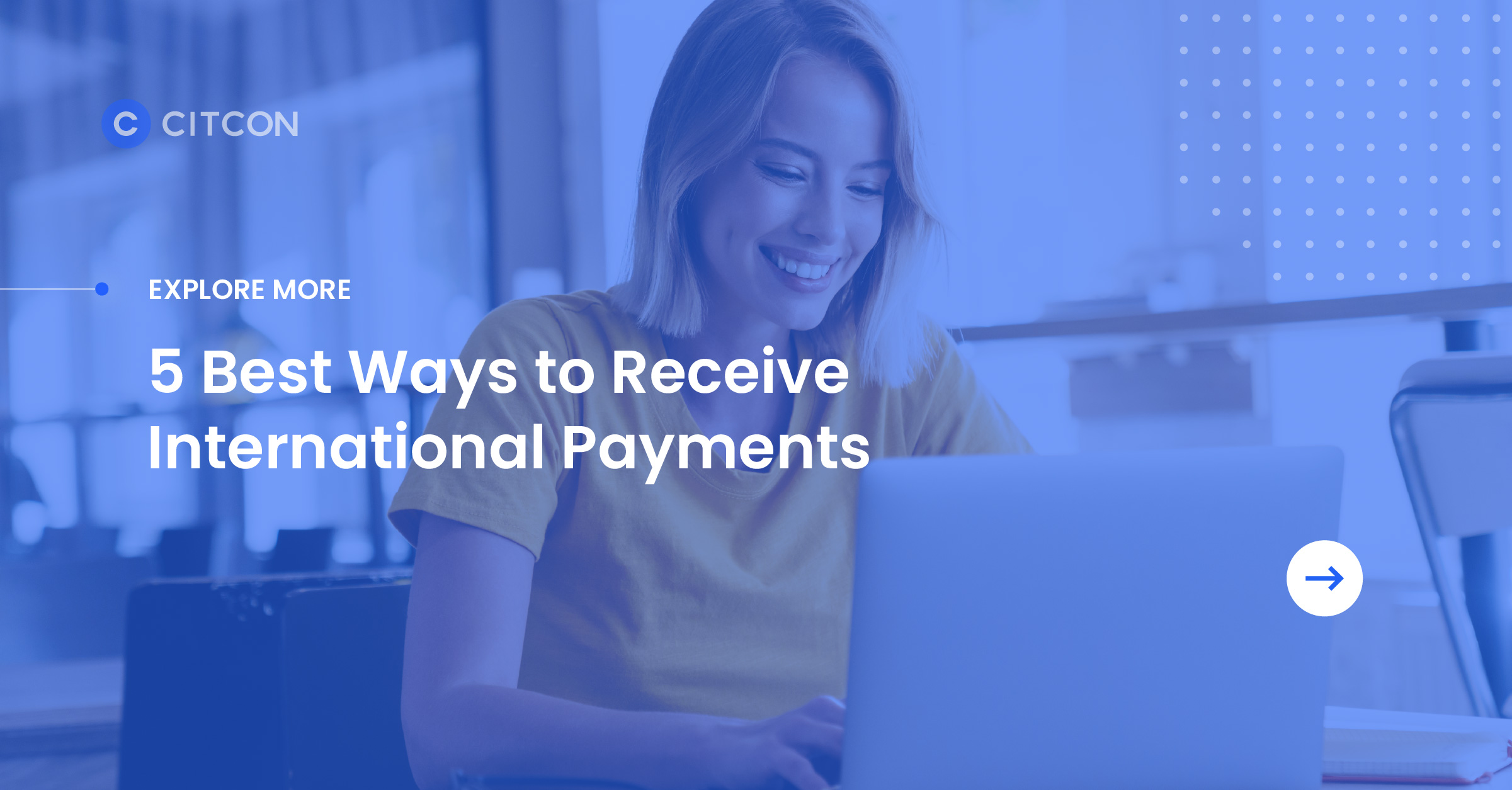 Top Payment Methods in Mexico
Traditional Payments
Though overall credit card usage rates in Mexico are relatively low, most of the cards used are familiar international credit cards, such as Visa, Mastercard, and American Express. In Mexico, a large part of the population remains unbanked – meaning they typically pay with cash-based or convenience-store payments. 
Despite this, a growing portion of the population — specifically younger consumers — are highly mobile and tech-savvy. As a result, Mexico is starting to see a sharp increase in online shopping. Keeping this shift in mind, it makes business sense to tap into this promising new market.
Electronic or Mobile Payments
Electronic payments in Mexico include convenience-store payments made at retailers such as OXXO, 7-Eleven, Farmacias del Ahorro, Circulo K, and Famsa. These stores often allow customers to pay for items online and print vouchers to use in-store, which is especially useful to consumers who do not have bank accounts.
There are three forms of electronic payments that shoppers in Mexico choose most often: payments made through OXXO, Mercado Pago, and PayPal. Each of these electronic or mobile payment methods varies slightly. 
>> Related Read – Solved: What Does It Cost to Accept Mobile Payments?

OXXO
If you've visited Mexico before, chances are that you're familiar with OXXO. It is the largest chain of convenience stores in Mexico and boasts 20,000 plus locations throughout Latin America. However, OXXO is more than just a standard convenience store. It also offers an online payment system that's strictly cash-based. 
When a customer wishes to make an online purchase, they can select OXXO as a payment method during the checkout process. This allows them to place the order, but the payment is incomplete. Next, they must print an OXXO voucher containing a unique serial code to take to the OXXO store to pay for their online purchase. 
This payment method is popular in Mexico because it allows unbanked consumers to purchase things online that they wouldn't otherwise have access to without a credit or debit card. A vast majority of this online shopping is done via a mobile device; however, because this option still relies on printed vouchers, it is not a true mobile payment method.
Mercado Pago
A newer, truer form of mobile payment in Mexico is Mercado Pago, a local mobile wallet.
Mercado Pago functions similarly to PayPal, where users create an account and link out to a bank account or credit card to fund purchases. When the shopper is ready to make a purchase, they select Mercado Pago as their payment method. From there, they are redirected to a payment page that allows them to select from the payment options they have linked within their account. 
PayPal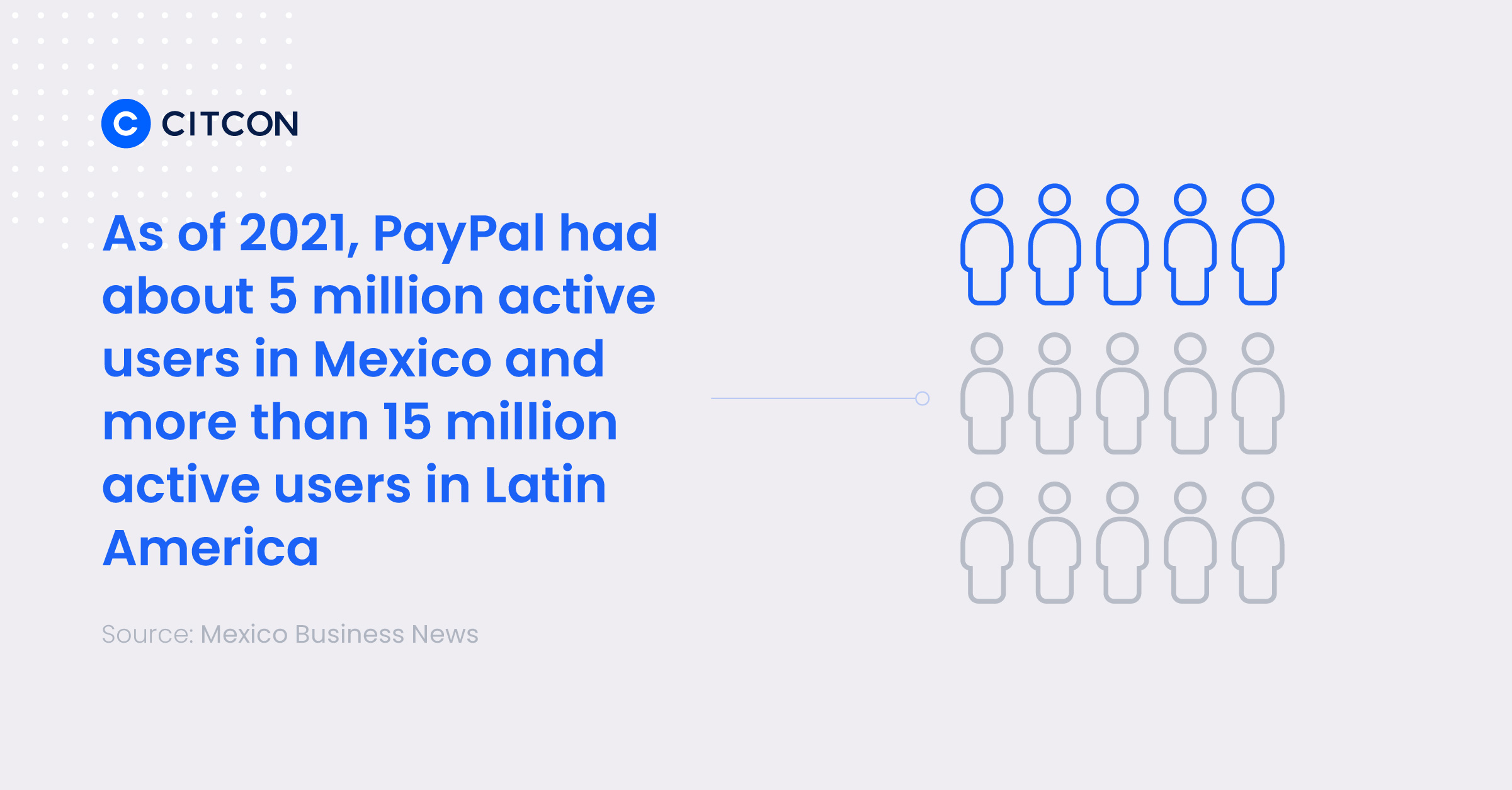 Mobile wallets are a popular payment solution for banked consumers and consumers with credit cards in Mexico. As of 2021, PayPal had about five million active users in Mexico and more than 15 million active users in Latin America.
In an interview with Latin America Business Stories, Federico Gomez Schumacher, Sales VP at PayPal Latin America, claims that the reason PayPal has such impressive numbers in the region comes from the versatility of its network, which can be used by the local storekeeper in Mexico the same way it is used by a major U.S. retailer.
>> Related Read – How to Start Accepting Venmo and PayPal Now Without Delay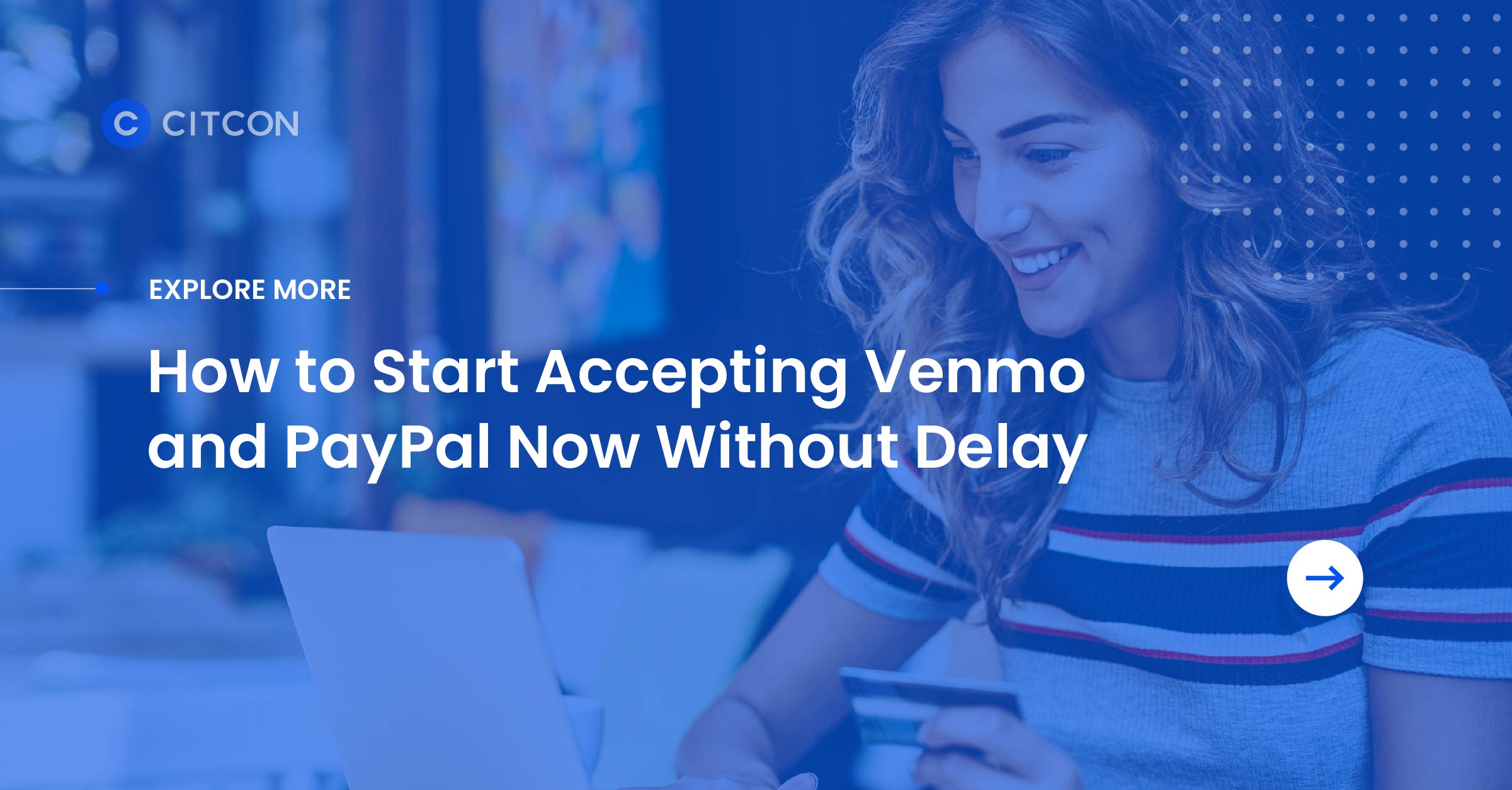 Setting Up Your Store to Accept Cross-Border Payments
To set up your store to accept Mexican consumers' preferred payment methods, you need to ensure you have the proper payment gateway provider. Citcon offers your business an all-in-one payments gateway that's safe and secure, whether payments are made online, in a brick-and-mortar store, or through a mobile app. The addition of Mexico-specific payment methods is an exciting new development for Citcon and their mission to simplify cross-border payments for merchants. 
All it takes is one integration to start accepting over 100 different payment methods, including OXXO, Mercado Pago, and PayPal. Onboarding is easy and no setup fee is involved. A bonus: Citcon offers merchants highly competitive processing fees. 
To get helpful tips and information like this delivered to your inbox, enter your email address in the form in the footer of this page and click "Subscribe". To learn more about Citcon, connect with a payments professional today.