5 Payment Gateway Trends to Watch in 2021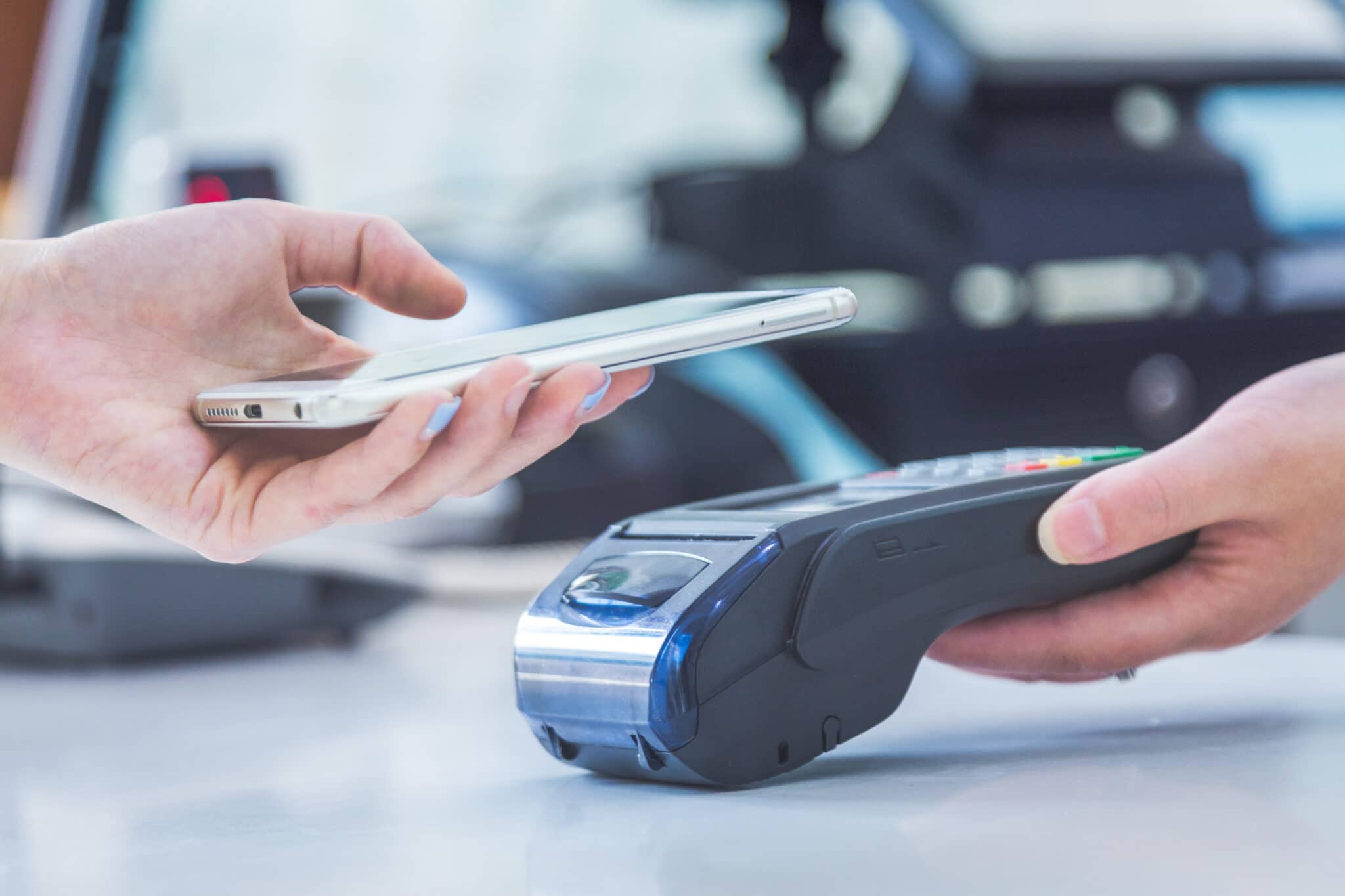 The payment industry is evolving, and businesses around the globe are looking for opportunities to attract new customer segments and deliver exceptional ecommerce experiences. To stay ahead of the competition and drive revenue, merchants need to understand the transformation of consumer demands and expectations.
Technology in the payment industry is also evolving, and consumer buying habits are changing. With digital wallets and mobile payment apps becoming the norm, converting shoppers to buyers can be challenging for merchants if they don't offer a seamless checkout process. Businesses must adapt to stay relevant and thrive in this dynamic industry.
Payment Gateway Trends in 2021 and Beyond: What to Expect
The COVID-19 pandemic significantly impacted consumer buying habits across the globe. People made changes in their daily routines and activities to limit physical contact with others. To stay healthy and avoid spreading the virus in their communities, many consumers opted to shop online rather than in stores.
Due to the pandemic, contactless digital payments gained traction worldwide. In a poll of 17,000 people in 19 countries, 79% of them surveyed said they were using touch-free payment options. And although the onset of the virus accelerated the shift, 74% of those consumers said they would continue using contactless payment methods post-pandemic.
With the surge in online shopping and consumer preference for touch-free payments, businesses have recognized opportunities to reach new consumer segments. They need to invest in new technology and stay up-to-date with changes in the payment industry. From the expansion of ecommerce to changes in the B2B payment landscape, here are some of the payment gateway trends to watch in 2021.
1. Cross-Border Ecommerce Explosion
With ecommerce booming, online retailers are capitalizing on business opportunities to attract and engage with international shoppers. In 2019, the global cross-border B2C market was approximately $780 billion; and by 2026, it is expected to see significant growth, reaching $4,820 billion. Consumers are purchasing clothing, electronics, home furnishings, personal care and beauty products, and more from international merchants.
Younger, digital-savvy consumers are driving this global shopping expansion, largely because they are comfortable shopping online. In fact, of the 68% of cross-border consumers in 2020, millennials accounted for 47% of shoppers who spent more than $500 on cross-border purchases. To attract and engage with this demographic, merchants must understand their buying habits. Younger consumers prefer buying from merchants who can provide:
• A localized experience, people can shop on sites in their own languages and currencies.
• A frictionless experience with flexible payment options, such as buy now, pay later.
• Products that consumers can't find locally, particularly clothing which is the top category.
In addition, merchants need to recognize online consumers' payment method preferences. For example, in the Asia-Pacific region, online shoppers prefer to pay using digital wallets rather than credit cards, so retailers must offer mobile wallet payment options at checkout. If they don't, they stand to lose these consumers with high shopping cart abandonment rates.
Related Read: Everything You Need to Know About the eCommerce Market in China
2. Growth in Real-Time Payments Adoption
Another one of the top payment gateway trends for merchants to stay on top of is the expansion of the real-time payments market. With this technology, shoppers' funds are accessible immediately, and businesses receive instant confirmation, and payment is settled in seconds.
In 2020, the global real-time payments market value was $10.6 billion, and the Asia-Pacific region dominated with 38% of the market share. Worldwide, market growth is expected to expand to $99.7 billion by 2028. Several factors are driving the adoption of real-time payments:
• An increase in smartphone usage, currently there are more than 3 billion smartphone users globally and that's expected to increase by several hundred million in the next few years.
• New government initiatives that support digitizing payment transactions.
• Merchants' and consumers' growing demand for fast, convenient payment processing and instant settlement
The COVID-19 pandemic also accelerated the adoption of real-time payments. To avoid spreading the virus, many consumers opted for contactless payment methods, including digital wallets and mobile payment apps. Because shoppers experienced the quickness and convenience of real-time payment processing during the pandemic, many have developed a preference for it and will continue with that payment method post-pandemic.
Related Read: How Global Mobile Payments Create Frictionless In-Store Sales
3. B2B Payment Solutions Gain Momentum
B2B payment solutions are gaining traction as businesses strive to streamline processes and improve efficiencies with automated payment systems. This shift toward digitization in one of the most important payment gateway trends, as it enables companies to send and receive payments quickly and eliminates manual billing processes. With technology accelerating the sending and receiving of payments, businesses can reduce costs and improve cash flow. Growth in the B2B payment industry is being driven by several factors:
• The growing popularity of digital payments, such as PayPal, Venmo, and Google Pay.
• The issuance of paper checks is a slow and less secure payment method.
• Improved efficiencies, paper invoicing is time-consuming and prone to error.
• Paper invoices, paper checks, and manual processes can be costly.
• The COVID-19 pandemic accelerated contactless payment preferences.
One of the most popular cross-border B2B payment platforms is Transpay, which serves more than 140 countries worldwide. The company claims it can reach over 90% of bank accounts around the globe with a 95% delivery rate within 24 hours. They offer businesses features such as payment status tracking, fee transparency, and enhanced security with data encryption capabilities.
As the B2B payment landscape evolves, businesses need to embrace digitization to stay competitive. By integrating digital payments and automating processes, such as payment scheduling and invoicing, businesses can spend less time tracking payments and more time growing their revenue.
Related Read: How to Start Accepting Venmo and PayPal Now Without Delay
4. Payment Gateway Providers to Know
Merchants use payments gateways to accept payments for both online and in-store purchases. Customers can securely enter their credit or debit card information on a merchant's website or at a point of sale (POS) system in stores.
Typically hosted by a third party, a payment gateway encrypts payment information and transfers money from a customer's financial institution to the merchant. The sales transaction is then confirmed and settled in seconds. Here are some providers that are gaining momentum in the global online payment gateway market:
Shift4 Payments
Shift4, a leading payments gateway in the restaurant and hospitality industry, invented the first payment data tokenization solution that prevents credit and debit card information theft. Actual customer card data is replaced with random, alphanumeric characters, so it never enters a merchant's system. The company supports more than 200,000 merchants, offering contactless payment devices, accounting and reporting tools, and secure offline capabilities when an internet connection is interrupted or lost.
Cybersource
Cybersource is a Visa platform that processes payments in more than 190 countries in 50 currencies. The international payment gateway enables merchants to accept online, mobile, in-store, and contact center payments. With the company's Token Management Service, businesses can use tokens to track customer purchases and gain insight into their shopping behavior and channels. The service also provides real-time updates of card payment data, which improves authorization rates and reduces shopping card abandonment rates.
FreedomPay
The FreedomPay online payment gateway processes billions of transactions each year in 50 countries all over the globe. The company claims a 100% merchant retention rate with more than 450 POS, web, and mobile integrations. Merchants can build customer loyalty during the checkout process with robust reporting tools, incentive programs, and advertising and brand messaging.
Related Read: 10 Questions to Ask a Global Payment Gateway Provider
5. Simplification of Payment Stack
The global ecommerce industry is expected to see tremendous growth over the next decade. To expand your reach and stay ahead of the competition, your business needs to offer mobile wallet payment acceptance. Citcon's all-in-one payment gateway features:
• Complete wallet payment functions, including processing, settlement, reporting, risk and fraud protection, and compliance management.
• Single unified API suites that process all payment methods, mobile wallets, credit cards, and alternative payment methods (APM) for both domestic and international shoppers.
• Omni-channel solutions for accepting online, in-store, and mobile global payments.
• Smart routing and flexible fund settlement in different countries and currencies.
• Advanced risk and fraud management with no chargeback fees.
• A cloud-based payment infrastructure with high scalability, reliability, security, and reduced PCI DSS compliance burden.
With Citcon's mobile wallet solution, you can accelerate ecommerce growth by engaging with two billion mobile wallet users around the globe. Our mobile payment infrastructure can help you drive online traffic, build customer loyalty, and increase revenue. To learn more about how your business can benefit by leveraging these payment gateway trends with Citcon, request a demo today.