Veea & CITCON Partnership Enables Retailers and Restaurants in the United States to Accept Alipay and WeChat Pay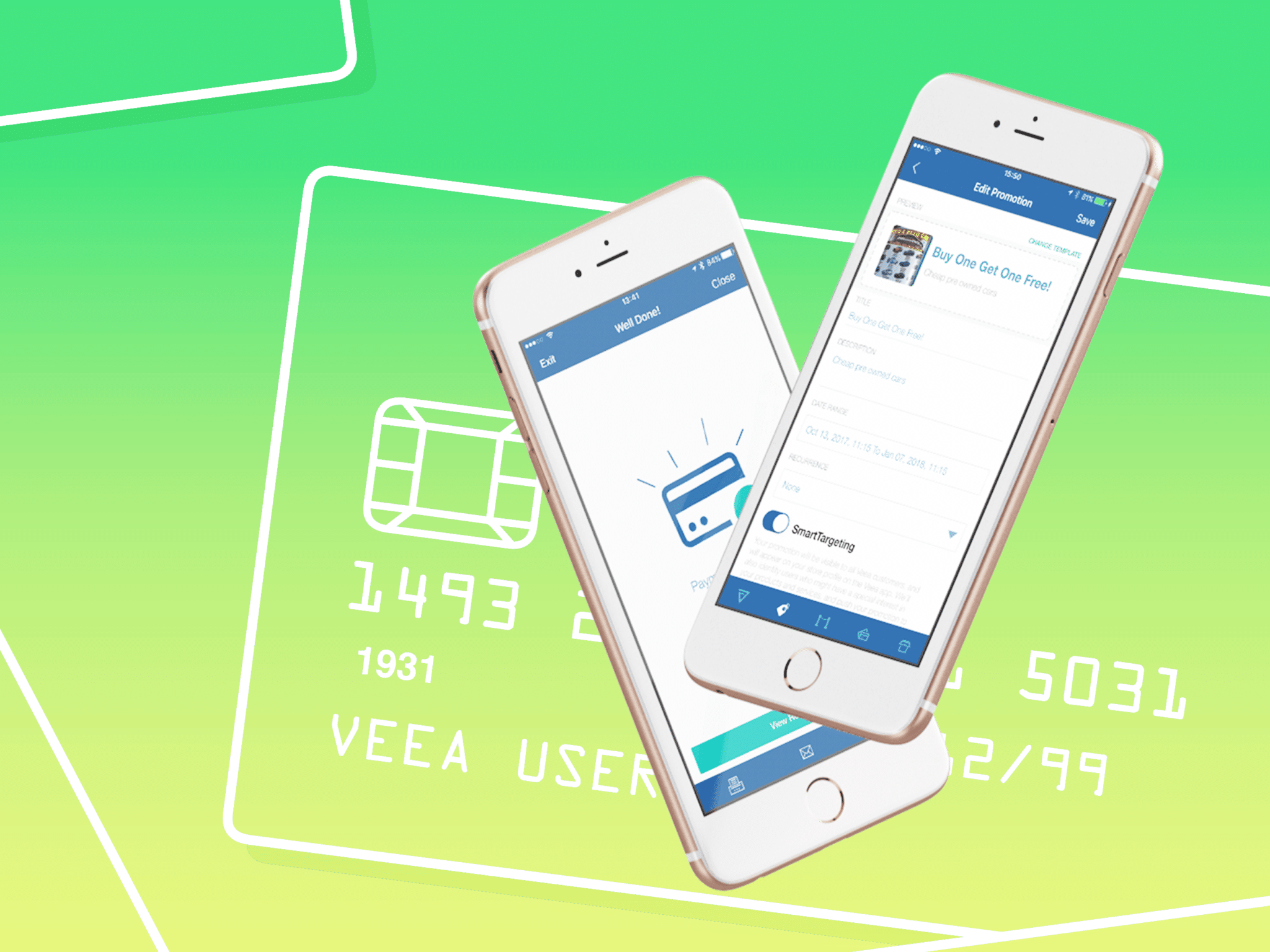 Integration Accommodates Payment Preferences of Chinese Tourists, Driving Traffic to Participate Businesses and Optimizing Customer Experiences
NEW YORK, May 15, 2018, /PRNewswire/ —
Veea Inc., a global leader in smart retail and hospitality solutions, today announced a strategic partnership with CITCON, the leading cross-border mobile payment company, that enables businesses using Veea's secure payment services, VeeaPay™ to accept Alipay and WeChat Pay payments. These businesses can also promote their venues through the VeeaConnect™ platform, while consumers on the Veea® mobile application will be able to locate which nearby merchants accept Alipay and WeChat Pay.
The business potential for this partnership is massive. From January to October 2017, government statistics showed that China was the world's largest mobile payments market, with transactions reaching 81 trillion yuan ($12.8 trillion USD) compared to $49.3 billion USD in the U.S. A report of the transactions in 2016 showed Alipay made up 54 percent market share, followed closely by WeChat Pay which made up 40 percent. With millions of Chinese tourists visiting the U.S. per year, retailers, restaurants and other businesses that accept these types of payments have a significant advantage.
Enabled through the VeeaConnect mobile app or VeeaPOS, VeeaPay allows merchants to easily process payments while having access to full reporting and analytics tools. In fact, VeeaConnect puts a range of services beyond payment processing in the merchant's hand, including streamlined staff communication, bookings, and targeted marketing. For small merchants who require a full-featured, omnichannel point-of-sale solution, VeeaPOS offers an integrated, all-in-one POS platform. By working with CITCON, a third-party processor, and integrated cross-border payment platform, Veea enables U.S.-based merchants to accept or facilitate Alipay and WeChat transactions.
"Chinese consumers traveling internationally want to have the ability to pay for goods and services in the method that is comfortable, convenient and familiar to them. This partnership with Veea is an important step forward in bringing Alipay and WeChat Pay to merchants in the U.S.," said Wei Jiang, COO & President of CITCON. "Veea has created a unique smart platform that simplifies the payment process and enables merchants to build a community with their consumers. By accepting these mobile payment types, merchants are opening their doors and engaging with the significant number of Chinese consumers traveling internationally every year and now have the potential to reach a previously untapped audience."
"Each year, the U.S. receives millions of visitors from China who spend billions of dollars on goods and services," said Allen Salmasi, CEO of Veea. "The partnership with CITCON is an important part of Veea's efforts to create a robust platform for retailers and restaurants that drives engagement and substantially enhances the customer experience. By accepting Alipay and WeChat pay, merchants stand out from competitors by offering a unique and accommodating shopping and dining experience."
About CITCON
Silicon Valley-based CITCON is the mobile payment solution leader for the fast-growing international travel commerce and retail market. In North America, CITCON is the first and largest authorized merchant acquirer for Alipay and WeChat Pay, two of the most popular mobile wallet providers in the world with over 1 billion active consumers. CITCON provides both in-store, and mobile / web / E-commerce payment solutions for thousands of merchants including renowned brands such as DFS, Caesars Entertainment Group, China Unicom, YamiBuy among others, covering a variety of tourist related sectors, such as Retail, Hotel, Food & Beverage, Transportation, Entertainment, and E-commerce. CITCON was founded by Chuck Huang, a mobile payment veteran with over 10 years' experience in financial services and payment industries in both China and the US. CITCON management team consists of payment and technology veterans from VISA, PayPal, eBay and Western Union. CITCON is backed by top-notch Silicon Valley venture capital firms and received strategic investments from two public-traded multi-billion-dollar technology companies in China. For more information, please visit citcon.com
About Veea Inc.
Veea is a platform company with a suite of innovative products and services for Smart applications. Veea's platform includes an intelligent edge server similar to a WiFi access point, but with the ability to run software applications at customer premises, as well as payment services, Point of Sale (POS) applications, 4G data services with CloudSIM along with highly differentiated iOS and Android-based mobile applications for businesses and their customers. VeeaHub platform supports wireless and IoT applications with a unified wired and wireless computing mesh with all commonly used wireless protocols. VeeaHub enables retailers to run their applications dynamically, cost-effectively and most efficiently at the network edge (e.g., at business locations, inside trains, on city infrastructure, etc.), in the Cloud or both, based on a number of business rules with a set of objectives such as reducing latency, minimizing communications with cloud resources to reduce costs associated with cloud services, providing for backhaul resilience, application data loss prevention or privacy, and ensuring business continuity through running mission-critical applications at the edge with cloud backup services. This platform is further complemented by solutions that augment the real world, providing seamless in- and out-of-store experiences that further helps businesses engage and retain customers through the application of data analytics supported by machine learning and AI. Veea is headquartered in New York City with offices in the US, Europe, and Asia, and is run by an experienced and tenured management team including former senior executives of leading technology, payments, and telecom companies. For more information, please visit http://www.veea.com.