CITCON and MyCheck Partner to Extend Chinese Mobile Wallet Solution to Hospitality Groups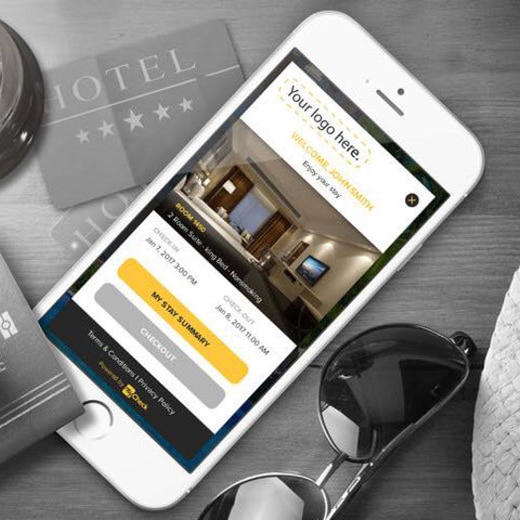 Full integration of Alipay and WeChat Pay solution empowers hospitality brands to grow business with Chinese tourists
Sant Clara, October 22, 2018 – Mobile technology is becoming central to the entire travel experience. To equip the hospitality industry with solutions that better serve Chinese tourists, CITCON, the integrated mobile payment, and commerce solution leader today announced the integration and partnership with MyCheck, a leading mobile payment technology provider for the hospitality industry.
By integrating CITCON solutions through MyCheck, hospitality groups would be able to offer a seamless and secure travel experience with Alipay and WeChat Pay, the most preferred payment and social media platforms for over one billion Chinese consumers, to drive business growth with three major components.
Payment – up to 40% lower rate compared against international credit cards, no fraud and chargeback liability for merchants to accept Alipay and WeChat Pay. Simplified payment experience from reservation, check-in, dining and check out, reducing payment friction and transaction abandon rate while increasing revenue
Marketing – expand reach, improve engagement, distribute marketing messages to targeted consumers, issue coupons, offer VIP customer experience through multiple touchpoints and embed social sharing mechanism into campaigns
Loyalty – integrate existing loyalty programs into the mobile wallet to engage guests with easy-to-access rewards and redemption
With increasing disposable income, fewer visa restrictions, better exchange rates, and more flight connections, the love for outbound travel still remain in China. The number of outbound trips has reached 129 million in 2017, making China the largest source of outbound tourists in the world.
One of the major issues travel brands face is high online booking abandonment rates. A SaleCycle study found that 81% of shoppers abandon their booking due to overly complicated checkout process which involves lengthy forms and credit card details entry. 93% of Chinese tourists would consider using mobile payments when traveling overseas, while 91% would show greater willingness to spend and shop if merchants accept Chinese mobile payment brands, according to a recent survey by Nielsen.
"Chinese tourists are most digitized and informed, and are increasingly using their smartphones to research trips, look for local shopping ideas and coupons, book accommodation, check in at a hotel, and make payments throughout the trip," said Wei Jiang, President, and COO of CITCON. "We have seen huge success from our existing clients including Caesars Entertainment Group, Mandarin Oriental, Sheraton Hotel, and are excited to partner with MyCheck to extend this capability to more hospitality brands."
"MyCheck is dedicated to bringing the latest technology to our customers in the U.S. and around the globe. We understand the need of accepting Alipay and WeChat Pay without interfering with the day to day operations at the reservation center and hotel level. That is why we have invested a great deal of development effort on our side to "power" a seamless, fully integrated hotel's mobile experience," said Shlomit Kugler, Co-Founder and Global CEO of MyCheck. "MyCheck is very happy to be working in partnership with CITCON to bring this solution to hospitality. We feel certain that by the end of 2019 Alipay and WeChat Pay will be accepted across the industry and we are proud to be the pathway for our customers."
About CITCON
CITCON is a cross-border mobile payment and commerce solution leader, enabling merchants to accept QR-based mobile wallets in-store and online on a global scale. Among the payment options supported by CITCON, Alipay, WeChat Pay and China UnionPay are the most popular brands, with over one billion active consumers. On top of payments, CITCON also allows merchants to run marketing and loyalty campaigns through our partner network. Trusted by thousands of merchants in North America and Europe, including Caesars Entertainment Group, DFS Group, Nordstrom, Kering Group, LVMH Group among others, CITCON offers solutions for businesses to drive omnichannel commerce growth in a variety of industries ranging from Retail, e-Commerce, Hotel, Food & Beverage, Transportation, Entertainment to Education. CITCON was Founded in 2015 by Chuck Huang, a serial entrepreneur and payment veteran with over a decade's experience in both US and China, and received $10M venture funding from leading VCs (Zhen Fund, Cybernaut) in Silicon Valley and China. For more information, please visit citcon.com
About MyCheck
MyCheck is the hospitality industry's leading mobile payment technology provider offering various products that can be used separately or combined to equip hotels and restaurants with a powerful digital customer engagement experience. The MyCheck mobile payment platform is equipping hospitality brands with a secure, fast and engaging digital experience for guests. MyCheck aligns brands with ever-changing compliance standards, payment options and user trends needed to master the digital guest experience quickly and professionally, from hotel check-in/- out to restaurant mobile ordering with loyalty and rewards included. MyCheck was founded in 2011 by Erez Spatz, Tal Zvi Nathanel, Asaf Wertheimer and Shlomit Kugler. For more information, please visit www.mycheck.io.
If you have any question, give us a message. We will get back to you soon!