CITCON and Aurus Partner to Deliver Chinese Mobile Wallet Solutions to Enterprise Retailers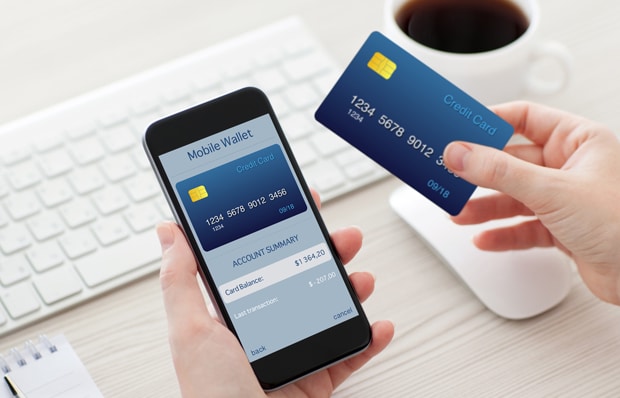 SANTA CLARA, Calif., Jan. 14, 2019 / — CITCON, the integrated mobile payment, and commerce leader today announced a technology partnership with Aurus Inc., a global leader in innovative payment solutions for luxury and specialty retailers. The partnership extends the availability of Chinese mobile wallet solutions including Alipay, WeChat Pay and China UnionPay to enterprise retailers in North America using Aurus solutions to seamlessly accept payments from Chinese consumers.
An all-in-one solution to adapt to the changing preference of affluent Chinese consumers
According to McKinsey & Company, the number of Chinese millionaires is expected to surpass that of any other nation by 2018, and by 2021 China is expected to have the most affluent households in the world. In 2016, 7.6 million Chinese households purchased luxury goods, and each of these 7.6 million households spends on average 71,000 RMB in luxury goods per year – which is twice what French or Italian households are spending. Chinese luxury consumers account for over 500 billion RMB in annual spending, representing almost a third of the global luxury market. With 5.9 international trips on average per year, wealthy Chinese also accounted for a major share of China's outbound travel. Shopping is cited as the primary reason for these consumers' choice of travel destination.
China has taken a leading position in transitioning toward a cashless and digital society. Thanks to the swift development of mobile payment solutions over the past few years, digital transactions have been made seamless and convenient for Chinese consumers, who are accustomed to mobile payments and expecting the same experience when shopping overseas. 93% of Chinese tourists would consider using mobile payments when traveling overseas, and 77% of them spent more via mobile payments on their most recent overseas trip than on previous trips over the past two years according to a recent Nielsen Report.
Alipay, WeChat Pay, and China UnionPay, the three dominant payment forms covering the entire Chinese population, are now available to Aurus clients through the CITCON integration.
Payment – accept all preferred payment forms from Chinese consumers, with significantly reduced transaction declines, lower rate compared against international credit cards, strong fraud protection, no chargeback liability for merchants, and a simplified payment experience in store and online
Marketing – expand reach, improve engagement, distribute personalized marketing messages to targeted consumers, issue coupons, offer VIP customer experience through multiple touchpoints, integrated loyalty program and efficiently manage CRM
Rahul Mutha, CEO of Aurus stated, "Enabling acceptance of international payment tenders and alternate tenders is a high focus area at Aurus. We seek to help retailers generate more sales seamlessly, securely and provide a convenient and familiar checkout experience for their fast-growing international customer base. CITCON is among our strategic partners, who serves as the catalyst to operationalize this."
"Since first introducing Chinese mobile wallet solutions to North America in 2016, we have seen a strong demand and growth momentum, especially from enterprise retailers," said Wei Jiang, COO, and President of CITCON. "We are very excited to partner with Aurus to further extend our integrated mobile wallet solutions to enterprise luxury and specialty retailers, to optimize their payment business, capitalize on the growing demand of Chinese consumers and drive business growth."
About CITCON
CITCON is a cross-border mobile payment and commerce solution leader, enabling merchants to accept QR-based mobile wallets in-store and online on a global scale. Among the payment options supported by CITCON, Alipay, WeChat Pay, and China UnionPay are the most popular brands, with over one billion active consumers. On top of payments, CITCON also allows merchants to run marketing and loyalty campaigns through our partner network. Trusted by thousands of merchants in North America and Europe, including Caesars Entertainment Group, DFS Group, Nordstrom, Kering Group, LVMH Group among others, CITCON offers solutions for businesses to drive omnichannel commerce growth in a variety of industries ranging from Retail, e-Commerce, Hotel, Food & Beverage, Transportation, Entertainment to Education. CITCON was Founded in 2015 by Chuck Huang, a serial entrepreneur and payment veteran with over a decade's experience in both US and China, and received $10M venture funding from leading VCs (Zhen Fund, Cybernaut) in Silicon Valley and China. For more information, please visit citcon.com
About Aurus, Inc.
Aurus Inc. provides a global multi-channel payments platform, AurusPay®, which enables retailers to deliver secure and seamless payment acceptance. Aurus enables consumer engagement at the point of purchase and supports acceptance of emerging and popular international and alternate payment tender types. AurusPay® is a PCI-DSS, PA-DSS, P2PE certified processing platform which protects retailers POS card data against malware attacks using its innovative patented security solution, AurusShield®. Aurus is headquartered in Boston, MA and with engineering centers in Pune, India. For more information please visit: http://www.aurusinc.com/
Aurus Inc Contact:
Abhi Kulkarni
Vice President
akulkarni@aurusinc.com
+1 508 723 6458
Citcon Media Contact
Evelyn Yang
Head of Marketing
Evelyn.yang@citcon.com
888-254-4887
If you have any question, give us a message. We will get back to you soon!