The WeChat Transformation of Luxury Brands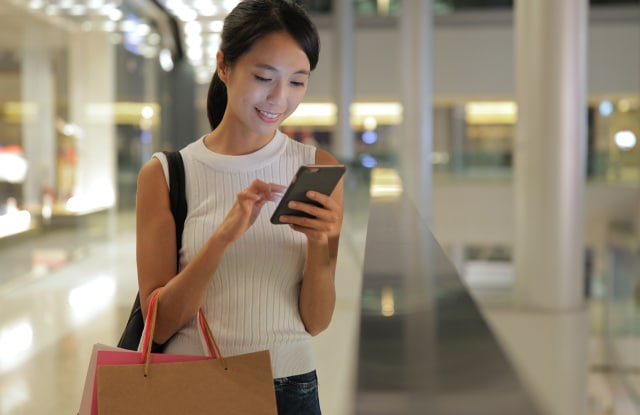 From a luxury brand's point of view, the impact of digital technologies on consumer purchases can no longer be ignored. While the proportion of online sales contributing to a brand's top line remains modest for most, the impact of digital communication on influencing consumer purchase intent is decidedly significant.
While many brands have done well in the Western digital arena, their efforts in the world's largest market for luxury have met with varying degrees of success. Unlike the rest of the world, China's digital landscape is a very different beast. Historically, most of the digital shortcomings of luxury brands in China are the direct result of applying a Western approach and framework to digital activities in the Middle Kingdom. This causes a whole host of problems ranging from web site performance issues (the Great Firewall is not to be trifled with), store locator woes (many location-based services used in the West are blocked in China) and struggling e-commerce models (the Western transactional dot-com doesn't work as well here compared to local marketplaces and platforms).
Enter WeChat, the — almost — all-in-one solution when it comes to effectively rolling out digital initiatives in China. However, for luxury brands to fully leverage and reap the benefits of such an integrated digital model, changes in terms of both strategy and execution have to be made within organizations.
More Than a Social Media Platform
More often than not, Western literature describes WeChat as the "largest social network in China." In reality, WeChat is much more than that. For the uninitiated, it is a multiservice platform that serves as everything from a social network to a mobile payment solution. For brands registered with an official account, it works as a content broadcasting tool as well.
While luxury brands often lament the relatively smaller sizes of their WeChat communities compared to that on Western social media platforms, it should be noted that a WeChat follower is far more qualified than, for instance, an Instagram one. Allowing a brand to send content directly to one's message inbox is far more intrusive and indicates more consumer commitment than passive follows on Instagram. As such, the growth of these communities are generally on a smaller scale.
The study, conducted by DLG, or Digital Luxury Group, and JINGdigital also showed that almost 19 percent of a brand's WeChat followers would interact with it on a monthly basis. The most common interaction is that of Menu Clicks at 63 percent, followed by that of direct messages within the WeChat chat window (at 19 percent).
Being the first point of contact between brands and consumers in China, it is increasingly important for WeChat to be integrated as part of a brand's customer service solution across the consumer life cycle.
Integrating WeChat With the Off-line Experience
The importance of off-line experiences has grown exponentially in the digital era. While a digital presence is key in reaching out to consumers, physical experiences provide an environment in which consumers can truly experience a brand.
WeChat offers brands the opportunity to drive off-line store visitors to its official account through the scanning of QR codes. These QR codes allow consumers to access exclusive content and services, with an option to follow the brand account online. Besides helping to connect brands with clients and prospects, this exercise also allows brands to collect valuable consumer preference data.
While QR code scanning is a significant acquisition source, its full potential remains untapped by many brands. In order to do so, brands have to redefine their off-line experiences and integrate it into the sales ceremony by involving the retail or even visual merchandising team. The scanning of off-line QR codes to follow a brand on WeChat also helps to address the problem many labels face in continuing the relationship with Chinese travelers shopping abroad.
Managing Customer Relations
While acquiring followers might be a good first step, it is imperative that brands manage to retain these consumers whether through loyalty programs on WeChat or simply by keeping them interested in brand content. The WeChat Luxury Index clearly illustrates that personalized content sent to a specific audience segment perform better in terms of engagement and lowers the unfollow rate.
WeChat can be a very powerful tool for collecting behavioral and demographic data if put in place correctly. For personalized content and services to be relevant, brands must integrate WeChat with their CRM strategy from both a technical and data standpoint.
Driving E-commerce Revenues
With the rise of WeChat Pay as a payment solution in China, the potential of WeChat as a transactional platform is finally being realized. Mini Programs, the equivalent of mobile applications within WeChat, are also picking up traction, with brands often taking advantage of it to push limited-edition items on special occasions, such as the recent Chinese Valentine's Day.
Turning WeChat into a steady and sustainable sales channel requires a great deal of work from brands. E-commerce teams will need to learn more about the specificities of WeChat and its constraints — for example, the maximum payment limit on transactions — as well as the proper integration of such activities with its WeChat content strategy.
It All Starts With WeChat
The digital transformation of luxury brands will always be a work in progress, simply because of the rate at which technology is evolving. Brands have been developing significant global initiatives to better handle the impact of digital on key areas of their business, from communications and marketing to CRM and e-commerce.
This challenge is magnified in China for international luxury brands given the market's ever-changing digital landscape and relatively underdeveloped digital teams. While global strategies and infrastructures are integrated with China, there aren't always plug-and-play solutions in this market. WeChat has evolved faster than the luxury industry and brands must catch up. This will require a significant change in terms of mindset across the organization. Like all other digital operations, the onus of defining a WeChat strategy should not be on a single entity within a company, but a collective effort by all.