Texas Instruments Selects Citcon for its 2020 Supplier Excellence Award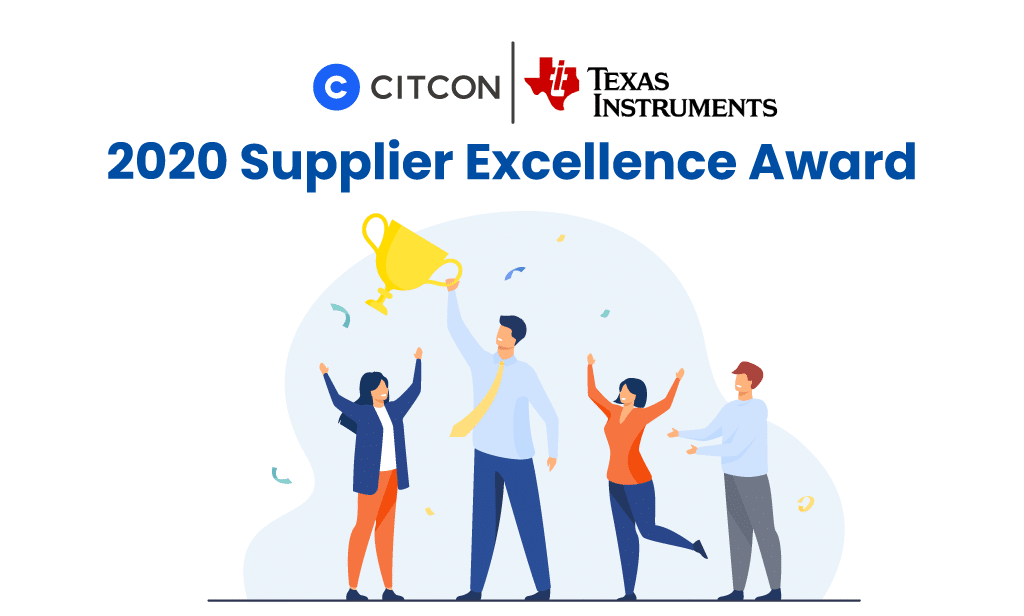 Of more than 12,000 suppliers, Citcon was recognized by  Texas Instruments for helping to scale the company's ecommerce infrastructure in China in a short timeline with strong results.
SAN JOSE – April 8, 2021 – CITCON, the leading mobile wallet payments company, is proud to announce that it has been awarded the Texas Instruments (TI) 2020 Supplier Excellence Award.
Citcon provides companies around the world with one simple integration for 100+ mobile wallets. The technology company offers a variety of local payment methods including PayPal, Venmo, UnionPay Commercial Payments, Kakaopay, Jkopay, Mercado, AliPay, WeChat Pay and more. Citcon is a total omnichannel commerce payment provider with technology integration and service teams based in North America, Europe and APAC.
Citcon was selected as one of only a few among 12,000 of TI' suppliers for the distinguished award. Recipients are an elite group of suppliers recognized for their exemplary performance in the areas of Cost, Environmental & Social Responsibility, Technology, Responsiveness, Assurance of Supply, and Quality.
"We are very proud to be a TI partner," said Wei Jiang, President, and COO of Citcon. "TI's strong focus on building a sales portal for their clients that provides a great customer experience led them to the conclusion that they needed to offer preferred local payment options. Citcon was able to quickly work with TI to provide this service, leading to strong conversion rates and overall business results for the TI team."
"We look to Citcon to help us better serve our customers, achieve our business priorities, and ultimately become a company that we are personally proud to work for," said Rob Simpson, Vice President of Worldwide Procurement and Logistics at TI. "Our work with Citcon exemplifies the types of partnerships we strive to forge at TI every day."
About Citcon
Founded in 2015, Citcon enables billions of mobile wallet consumers to shop and pay anywhere, anytime around the world with its industry-leading digital payment offering. In the last 3 years, Fortune 1000 businesses like L'oreal, Hermes, Texas Instruments, Nordstrom, Caesars Entertainment, MGM Resorts, Revolve, Tumi, Samsonite, Blue Nile and many more have chosen Citcon's mobile payment solutions to expand their payment and commerce infrastructure to support their next phase of business expansion. Citcon is headquartered in Silicon Valley and has 5 regional offices in the US, Canada, Europe, and Asia.
PARTNER CONTACT INFORMATION
Citcon
Jamie Elgie
Head of Marketing
949-258-3241
communications@citcon.com
2001 Gateway Place, Suite 410W,
San Jose, CA 95110
United States