Japan Payment Methods: What Merchants Need to Know

A densely populated country of 125.8 million people, Japan is an attractive international market to many companies looking to expand their e-commerce business. In fact, Japan's e-commerce industry is expected to register significant growth through 2027, supported by the country's 90.9% internet penetration.
As for what Japanese consumers are buying, they tend to prefer quality consumption over mass consumption. According to Santander Trade, Japan is the largest luxury market in the world. Bvlgari, Salvatore Ferragamo and Gucci earn 27% of their global revenue in this market alone. Louis Vuitton, meanwhile, earns half its global profits from its 60 stores on the island. However, consumers in Japan are also very open to purchasing international brands for everyday consumer goods.
Preferred Payment Methods in Japan
All consumers, regardless of their geographic location, prefer paying in a way that suits them. Being able to buy products and services using their local currencies and preferred payment methods is quickly becoming the golden standard, and Japanese consumers are no exception. So what are their payment preferences?
Traditional vs. Digital Payments 
Until recently, Japan was a heavily cash-based economy, supported by traditional plastic. Convenience-store payment, also known as Konbini payment, is also popular. Now, consumers are flocking to digital payments in Japan.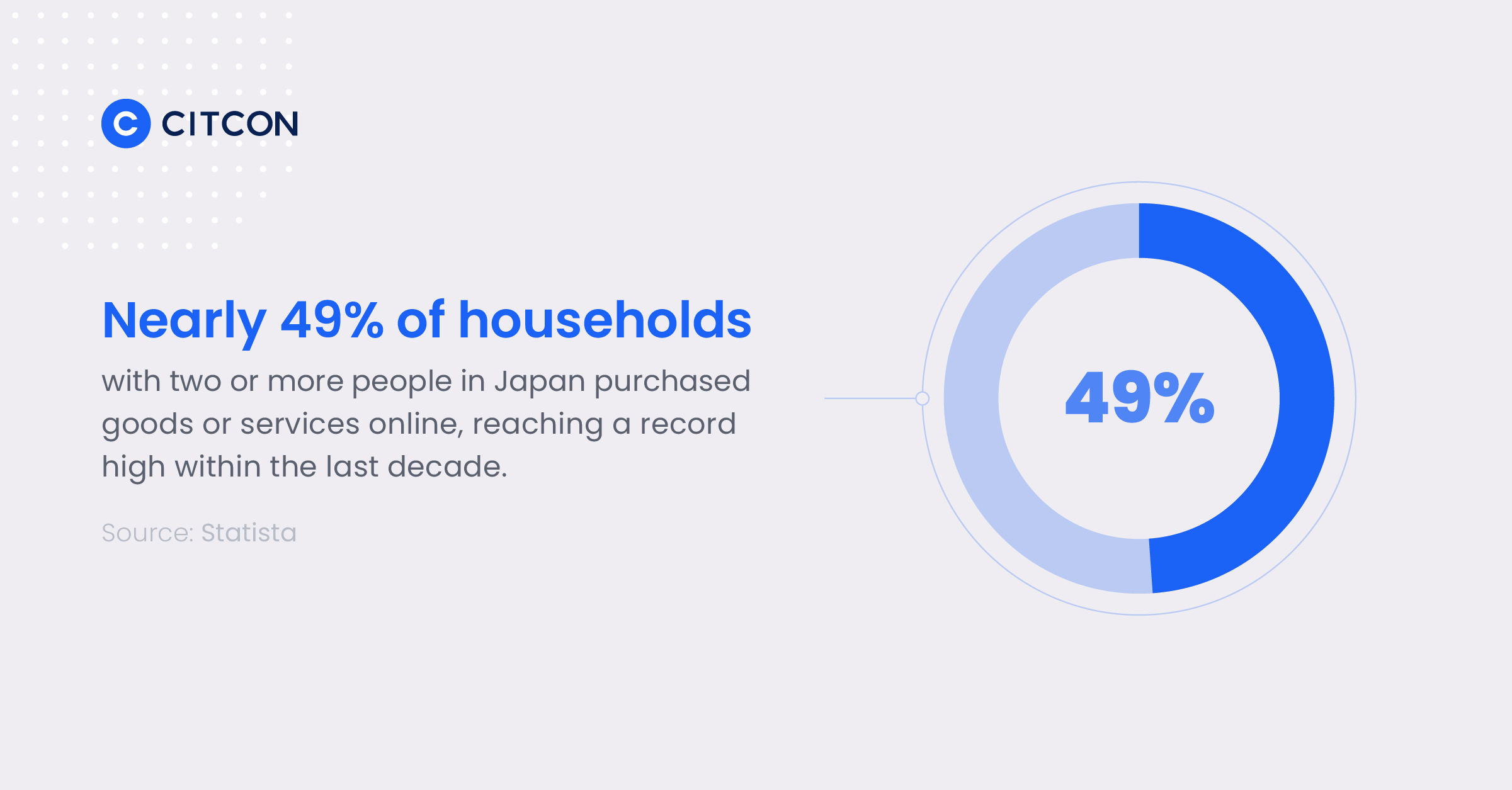 Japan's e-commerce growth accelerated in 2020 with nearly 49% of Japanese households with two or more people shopping online. This uptick in e-commerce and food delivery services, along with increased smartphone usage and prevalence of social media apps, has increased digital payments penetration in Japan, aided by the consumer preference and benefits of contactless shopping.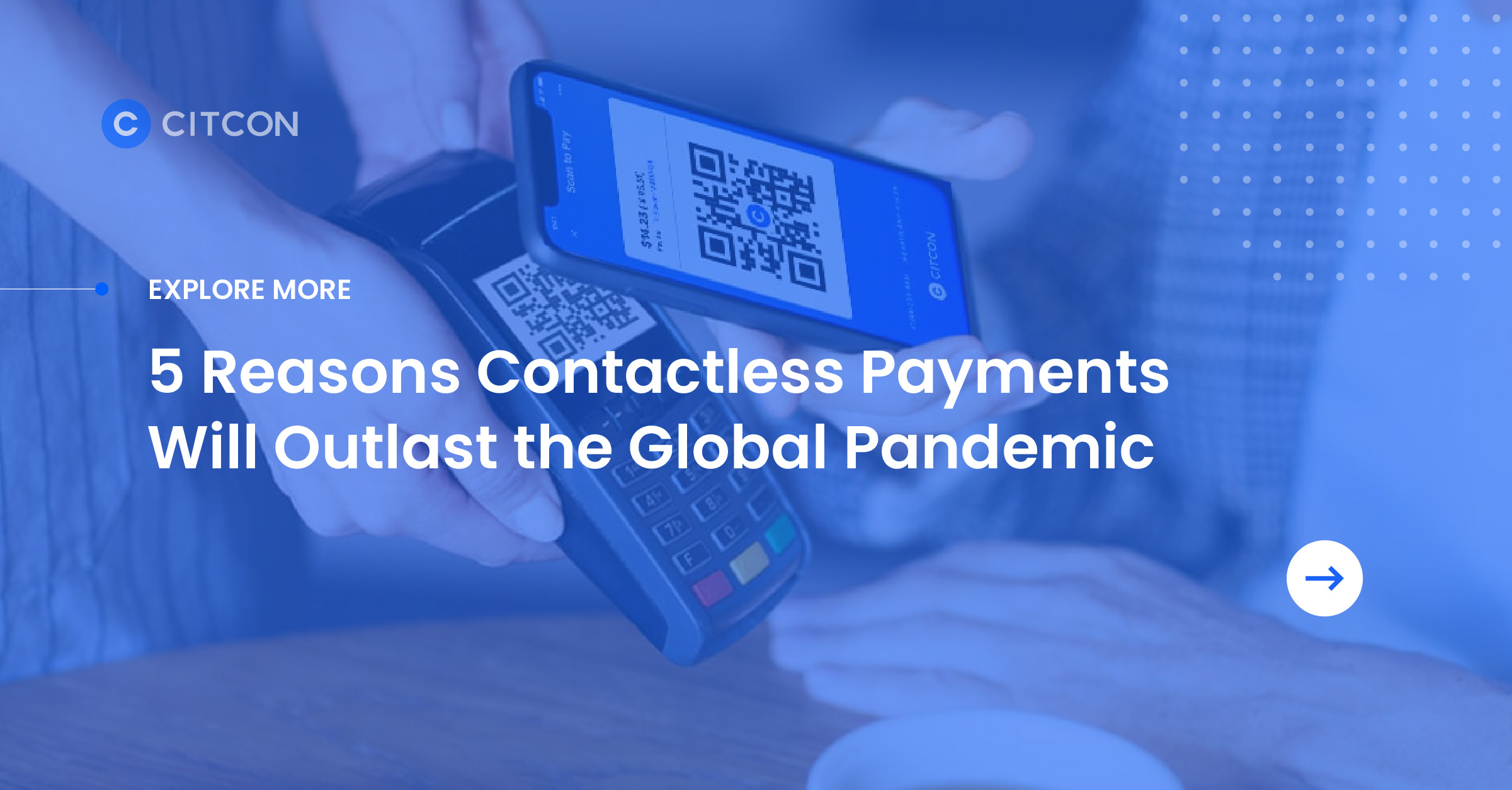 Top Digital Payments in Japan 
Electronic spending is gaining steam in Japan, with 31.7% of households using a digital wallet. Which wallets are among the most popular?
PayPay
PayPay is one mobile payment service that you'll often hear about in Japan. It was created in 2018 as a partnership between SoftBank Group and Yahoo Japan. PayPay has 45 million users, making it the most widely used mobile payment app in Japan. This was a growth of over 40% from the previous year.
PayPay is a great alternative for shoppers in Japan who aren't able to get credit cards. They simply scan and pay for their purchases, earning rewards for what they spend. Shoppers can link their PayPay accounts to debit or credit cards, or they can load their accounts in advance at ATM machines. Users only need to verify their phone numbers through the app to get started. 
Rakuten Pay
Similar to PayPay, Rakuten Pay is another payment service that shoppers in Japan can use to make payment via smartphone. Like other payment services, users link a credit card or bank account with the Rakuten Pay app in order to fund purchases. 
Rakuten Pay is fairly new, having launched in Japan in late 2016. Since that time, it's popularity has grown immensely, partially due to the fact that a large number of retailers accept the service. Currently, there are over 1.2 million locations that accept Rakuten Pay in Japan. Shoppers in Japan report a high rating of satisfaction with this service.
Rakuten Pay doesn't just offer mobile payment services. It has been providing payment processing devices to businesses throughout Japan, offering an affordable way for them to handle credit card payments.
Jkopay
Jkopay is a popular digital payment method in Taiwan and Japan that allows consumers to pay for their transactions in different ways. Buyers are able to show merchants a QR code that allows them to make their payments. The other option is just the reverse: the buyer scans the QR code from the store and then makes payment that way. 
If making a purchase online, the buyer is taken to the Jkopay website or app if they choose it as a payment method at checkout. From there, the buyer is able to complete their purchase. Jkopay allows users to earn points for payments made, which can be applied to future purchases.
AliPay
AliPay is a digital wallet that's quickly gained traction in Japan despite being fairly new to the region. For many years, AliPay has been a top digital wallet in China and across Asia. Similar to PayPal, AliPay users save their debit or credit card information to the app, which allows them to make payments in person at stores and restaurants or when making purchases online. More on how AliPay works for merchants can be found here.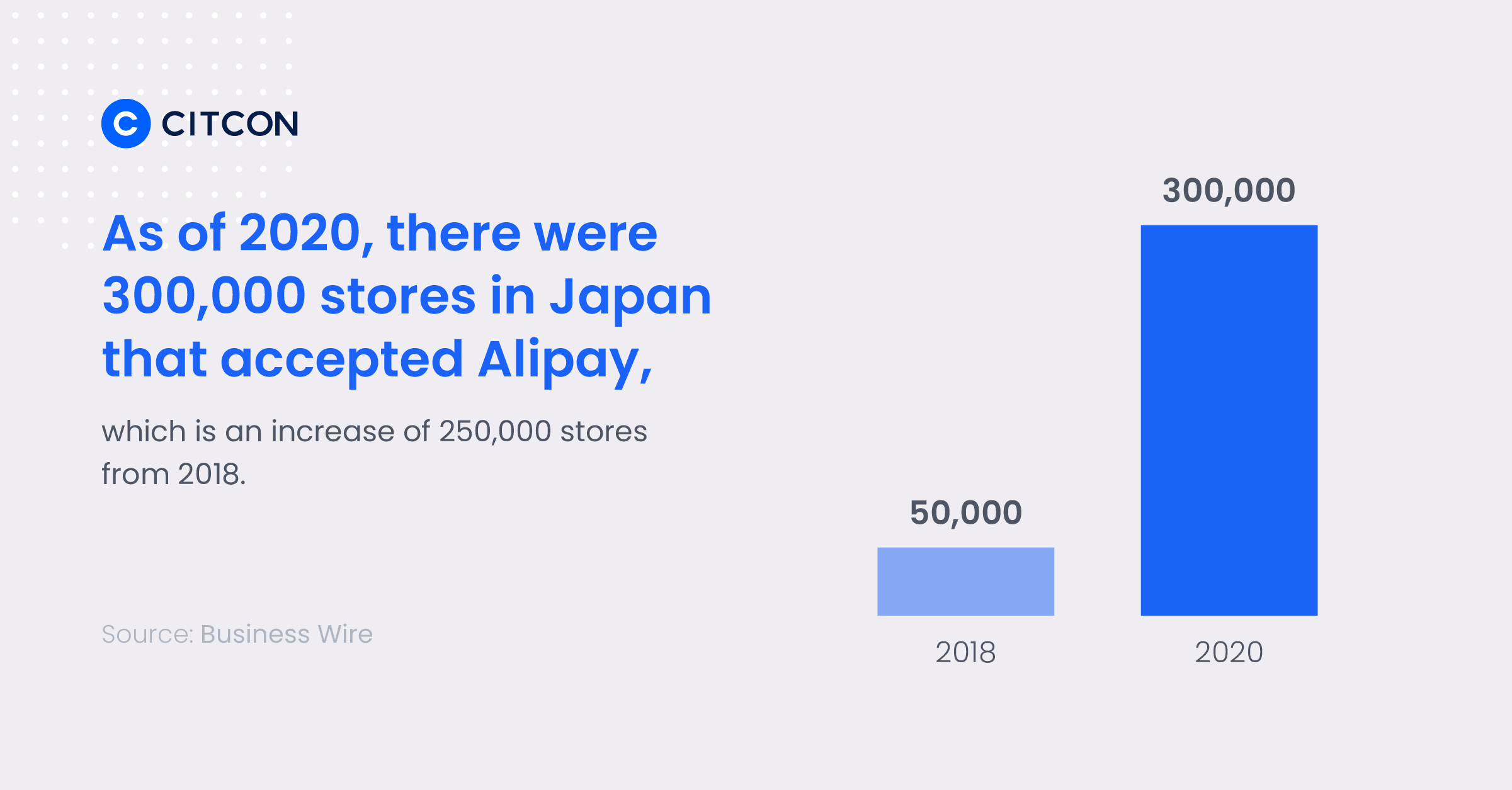 To help illustrate Alipay's popularity, as of 2020, there were 300,000 stores in Japan that accepted Alipay payments — an increase of 250,000 stores from 2018.
WeChat Pay
WeChat Pay is a direct competitor of Alipay. Created by WeChat, which is based in China, WeChat Pay can be used to make mobile payments and pay for goods and services online. WeChat began as a very simple messaging system, but grew to offer much more, including digital wallet services. WeChat Pay now has over 900 million users.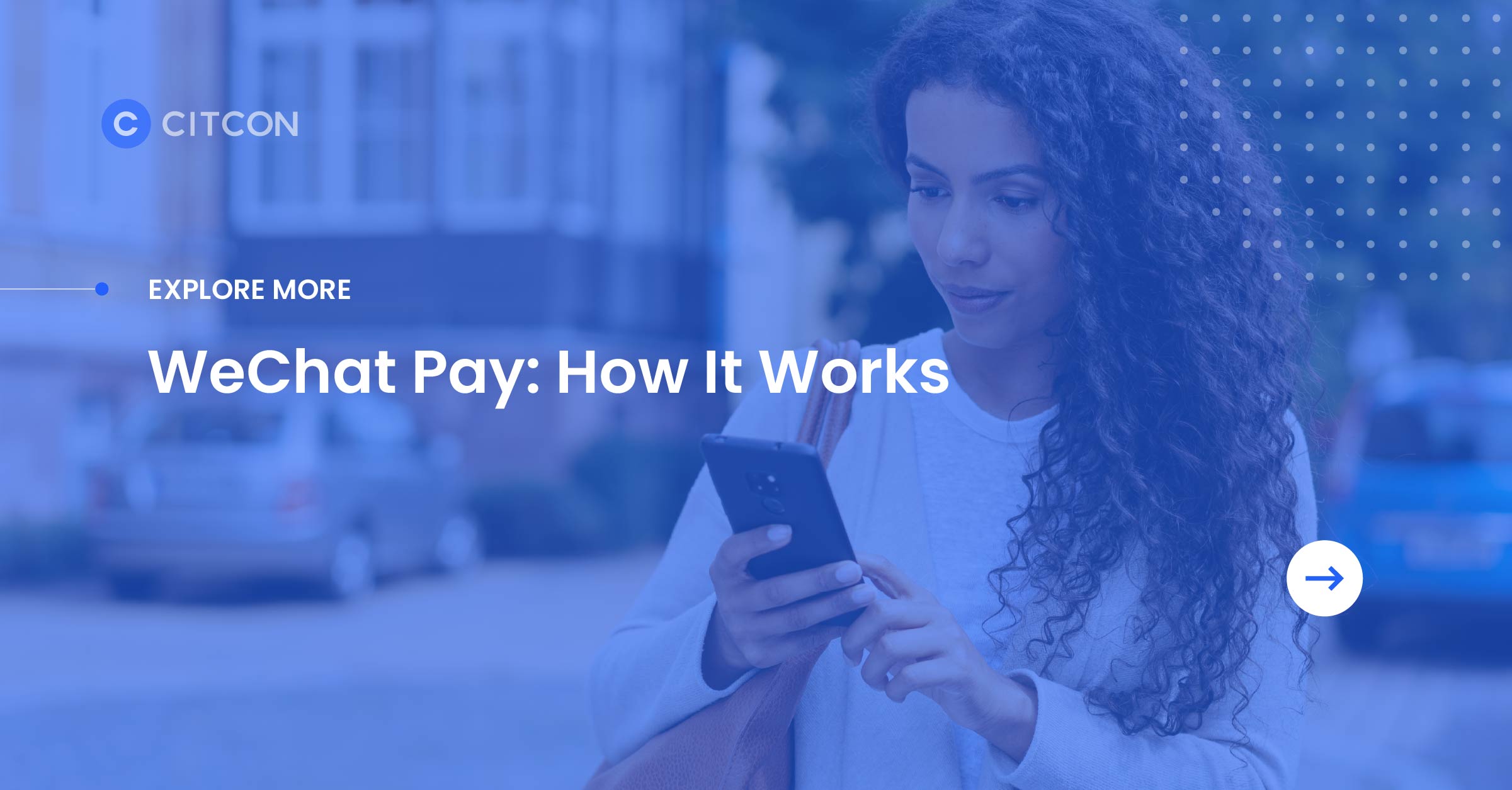 Taking Payments Across Borders
As the evidence shows, shoppers in Japan turn to a variety of payment options to fund their purchases. For merchants looking to attract Japanese shoppers online, accepting multiple consumer-preferred payment methods can lead to fewer abandoned shopping carts and higher payment conversion rates, resulting in higher revenue.
Starting to accept international or cross-border payments might seem complicated, but adding global payment options to your online checkout process is actually quite simple with Citcon's help.
Citcon is excited to announce the addition of several preferred payment methods specific to Japan and the APAC region including PayPay, Rakuten Pay, Jkopay, Alipay, and WeChat Pay. As an all-in-one payment gateway, Citcon enables businesses to accept multiple forms of payment. With one simple integration for major e-commerce shopping carts, you can accept more than 100 digital wallets and local payment methods.
Ready to learn more? Connect with a payments professional at Citcon today. To get helpful tips and information like this delivered to your inbox, enter your email address in form in the footer of this page and click "Subscribe".