CITCON Partners with GK Software to Introduce Integrated Alipay and WeChat Pay Solution to North American Retailers and Restaurants
Wednesday, September 12, 2018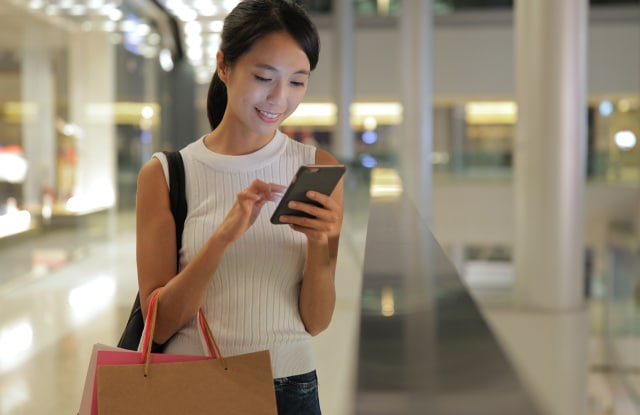 Santa Clara, CA – September 12, 2018 – CITCON, the leading cross-border mobile payment company in North America, today announced a partnership with GK Software, a global leader in omni-channel retail. Through the partnership, GK's North American customers will be able to immediately connect and accept payments from over one billion users of Alipay and WeChat Pay, the preferred payment options for Chinese consumers.
GK Software's TransAction+ payment processing application, which integrates with a variety of point-of-sale systems, is a turnkey, robust and secure enterprise level payments solution used by leading North American retailers and restaurants. TransAction+ is a light solution that delivers a seamless experience for merchants without additional development work. By integrating with CITCON's API, the application now supports efficient access to both Alipay and WeChat Pay transactions.
"We are thrilled to work with CITCON to deliver improved payment options that meet the needs of global customers in North America," said Todd Barstow, Vice President of Sales, GK Software USA. "With TransAction+, CITCON will be able to deliver the fast, frictionless payment processing experience that both shoppers and retailers demand."
Alipay, the world's leading digital payment platform operated by Ant Financial Services Group, provides in-store payment service in more than 40 countries across the world. Through Alipay's geolocation-based "Discover" function and push notifications within the app, Chinese consumers can also locate merchants nearby, receive promotional information and make purchasing decisions. WeChat Pay is a fully integrated payment solution within WeChat, one of the world's fastest-growing social apps with one billion active users. Adding the integrated payment solution allows merchants to better serve millions of Chinese tourists, local Chinese residents, and students in the U.S. and tap into a larger revenue stream.
"China has been the world's number one outbound tourism country for five consecutive years, with spending from Chinese tourists abroad making up 21% of all tourism spending," said Wei Jiang, President, and COO, CITCON. "Understanding the consumer preference, making it easy and convenient for them to pay and keeping them engaged by leveraging the social and marketing capabilities are key for retailers to succeed with Chinese consumers. We are excited to partner with GK Software to bring this unique solution to merchants and help them capitalize on the massive market opportunity."
About CITCON
CITCON is a cross-border mobile payment and marketing solution leader, enabling merchants to accept QR-based mobile wallets in-store and online on a global scale. Among the payment options supported by CITCON, Alipay and WeChat Pay are two of the most popular wallets with over one billion active consumers. On top of payments, CITCON also allows merchants to run marketing and loyalty campaigns through our partner network. Trusted by thousands of merchants in North America and Europe, including DFS Group, Caesars Entertainment Group, Kering Group, Nordstrom, Mall of America among others, CITCON offers solutions for businesses to drive omnichannel commerce growth in a variety of industries ranging from Retail, e-Commerce, Hotel, Food & Beverage, Transportation, Entertainment to Education. CITCON was Founded in 2015 by Chuck Huang, a serial entrepreneur and payment veteran with over a decade's experience in both US and China and the management team consists of veterans from VISA, PayPal, eBay, and Western Union. For more information, please visit citcon.com
About GK Software
GK Software breaks down the barriers to unified commerce with its OmniPOS solution for point of sale, mobile POS, mobile customer engagement, payments and a full range of store/back-office solutions. The company is a recognized leader in omni-channel retail, offering a single, global software platform for all retail formats and touchpoints – which is why 10 of the Top 50 retailers worldwide rely on GK Software. GK Software is headquartered in Germany, with U.S. headquarters in Raleigh, North Carolina. For more information, visit www.gk-software.com/tplus or contact GK at T+@gk-software.com.
Media Contacts
Evelyn Yang
Head of Marketing & Communications
CITCON
888.254.4887
evelyn.yang@citcon.com
If you have any question, give us a message. We will get back to you soon!